Social media has become a significant part of our daily lives and has changed everything on the internet dramatically yet swiftly. It has changed the face of communication mediums, elevated advertising campaigns, transformed marketing strategies, and did a lot more to boost the presence of digital businesses among their target audience.
The rise of social media worked exceptionally to boom online brands. It helped the businesses to boost communication with their target audience and provided them with more mediums. As the result, brands started connecting with their customers online and it elevated their online presence. Since then, social media has become a vital source for introducing anything to your audience.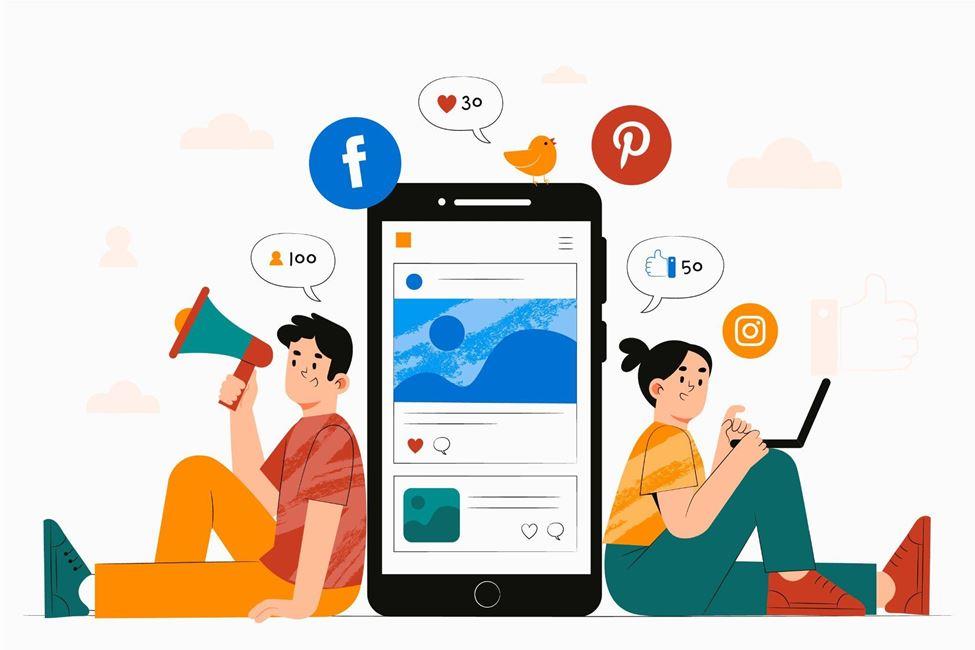 Businesses nowadays use social media platforms to interact with their audience. It has become a valuable source of information across the globe connecting people with their favorite brands.
Social media platforms transformed the ways brands used to market their products. You will find all high-end brands using social media platforms and connecting with their audience worldwide.
Social Media & Its Importance for Successful Product Launch
Since social media is undoubtedly a handy tool for today's businesses it helps them engage with their audience around the world and boost their website's traffic. And that is why social media has become an essential part of a successful product launch.
Yes, you heard it right; social media is one of the essential tools that you need to have by your side before launching any product on the internet. It can either make or break the product launch, but the chances are most probably, it can succeed. The results can be well worth the effort if you use social media correctly.
Launching a product is fun-filled, experimenting, and exciting for a business. It is highly purposeful because it answers the queries of the audience. But the question is, how to drive the customer's attention to the newly unveiled product/feature.
And here, social media comes to the rescue. Dive deep into this guide and find yourself why social media should be on the top of your to-do list before launching any product.
But before launching any product on the internet, make sure to have a backup for consistent posting and marketing via social media management tools. For this purpose, you can use a social media management tool with platform support for all prominent social media platforms. You can schedule all your postings via a tool, and they will be posted automatically at ideal times.
Word of Mouth Advertising
With more than 4 billion people worldwide using social media actively, it is highly recommended to go for word-of-mouth advertising. People use social media to connect with their loved ones and their favorite brand, and you can cash this opportunity.
You need a strategic placement and proper wording to launch your product for your target audience. The formula is super simple, let others generate excitement about your project while you enjoy their comments. Here, you can ask social media influencers to test your product in advance and spread the word about it.
Build Curiosity Among the Audience
Creating hype about your product launch with social media is another critical element to make it successful. Here you can do it by posting hints and product images before the actual launch. In this way, you will be able to build curiosity among your target audience about the launching product.
Take the example of Apple, they leak images before launching their new product officially, and the audience automatically gets way too excited. This anticipation creates a fever pitch among the audience until the release date. However, at this point, make sure that you have an excellent infrastructure that could cater to excited buyers on the release date.
Target Your Audience & Market
Social media is the most significant help for digital brands to find their target audience. It narrows down your target audience, and you can easily understand the segments of your social media users. The majority of the social media users are in the coveted 18 to 35 age bracket, and your marketing techniques must excite them.
It is one of the most critical stages of launching a product because your audience expects from you, so it should be right of their caliber and expectations. Get your demographics crystal clear about your audience and your product, and create social media campaigns that could captivate their minds.
Attract Your Buyers
In this age of social media, tech products, cosmetics, mobile phones, and luxury items attract tons of buyers. Take the example of Louis Vuitton, their social media marketing for a product launch is to die for. After the immense success of Squid Games, they made its female lead their new product front face, and since then, their sales have boomed.
Social media users are usually online, and it is your high chance to become the champion of your product's success. With well-known celebrities and influencers, you can collaborate offscreen so that they can increase the buzz surrounding your product launch. This key demographic is helpful for each kind of product launch; however, it is a bit costly for small businesses.
How to Leverage Social Media for a Successful Product Launch
More than 74% of brand marketers have shifted to social media for product launches, and since then, their sales are skyrocketing.  Brands are now more interested in launching their product with social media as it expands business reach. This way, social media has become one of the most important parts of launching a product.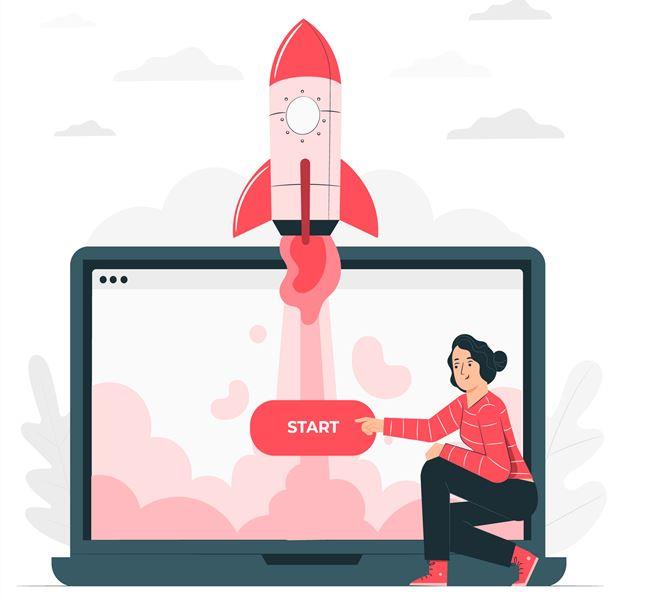 Social media can help you drive effective engagement and create buzz surrounding your product launch before the actual release. And since the product launch timelines keep getting tighter, social media enables the brands to gain real-time, real-world insight and make decisions faster.
Let's make it easier for you with this 5 steps essential guide so you can launch your product via social media successfully.
1.   Define Your Goals
Before launching a product, get to know its purpose and define the objectives you want to achieve with that product. This way, you will be able to determine your product launch effectively on social media.
2.   Work With a Timeline
Get a timeline by your side, and stick to the posting schedule. For instance, if you use Instagram to hint about your product, schedule Instagram posts beforehand and keep your audience curious about the new launch.
3.   Use Right Social Media Channels
Another vital element to making your product launch successful is to use the right social media channel. Ensure to use the right Twitter tips if you have a nice following on your Twitter brand account; the same goes for other platforms too.
4.   Go With Video Advertisement
If you want your product launch to succeed, then be creative with your marketing strategies and turn heads with appealing videos. For example, suppose you have a good number of subscribers on the YouTube channel of your brand.
In that case, you can understand the YouTube algorithm beforehand and stick to a great posting schedule with engaging content. You can follow the same trick of learning the platform's algorithm and using it to plan your content.
5.   Plan an Influencer Marketing Strategy
While looking forward to launching a successful product, you can also plan an influencer marketing strategy. It is always good to start some product hinting campaigns before releasing the product to the audience. However, your product should be exciting and valuable for the customer.
Take the example of Kylie Jenner Cosmetics, she has been doing product hinting amazingly, and her launches create a hype even before the actual release. That's how you can do it too, and keep your audience in a loop of your content.
Wrapping Up
Marketing is now moving faster than ever before, and it has inevitably helped the brands with product launches. While preparing your target audience before the release date, you can create a massive buzz about your product.
Now that you have understood how important social media is for a successful product launch, are you ready to begin your next successful launch?
I am a passionate content writer with a computer science background who always loves to write informative blogs. I usually love to watch cartoons and hang out with my friends when free. Launching my makeup brand has always been my dream, and I am open to more advice. Ping me at [email protected]