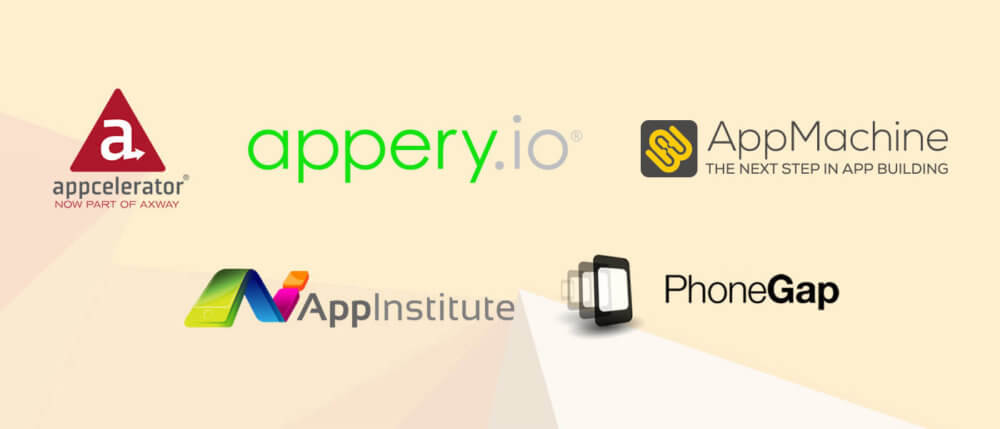 We live in times when a business can't sustain and compete in the market unless it has a smartphone app. This has propelled profits for both-businesses and development firms- through the roof. Smartphone apps have initiated a brave era of ease and efficiency. But developing an app is a long, costly and arduous process. And sometimes, you don't have time or money to get an app built either. So what do you do then?
There are many tools out there in the market which will help developers in creating cost-effective apps, quickly. Using these platforms, a business owner can develop an app on his own as well. This will save him from making a significant investment and exposing his business to a substantial loss if the app doesn't work.
So below we have curated a list of top 5 mobile development tools:
Appcelerator, as the name suggests, speeds up the app development phase substantially. It simplifies the entire coding structure and makes the development phase incredibly fast. Using a single JavaScript codebase, Appcelerator allows developers to create Native apps and offers many application extensions in its marketplace. Appcelerator works excellent if you want to develop Hybrid apps as well.
Appery.io is the top cloud-based, quick development spectrum to build mobile and responsive apps. With over 3,00,000 developers as its clients, it is wildly popular these days. It has an extensive template library and has a set of commendable design tools. Furthermore, its drag and drop technique adds to its allure as well. Using Ionic, AngularJS, Cordova, and jQuery, Appery.io allows its users to develop highly responsive and visually appealing apps.
AppInstitute is a tool built exclusively for those who don't even know the fundamentals of mobile app development. It allows users to develop Android and iOS apps without coding anything. AppInstitute is a powerful tool and is extremely fun to use.  It allows its users to drag and drop various elements in the style-editor and make their apps. Users can make use of pre-designed templates to design their apps as well. AppInstitute is an excellent tool for those business owners who don't have the time or the money to get their apps built.  
Like AppInstitute, AppMachine is a cost-effective tool for the technically-challenged who want to develop their apps. AppMachine is a tool which fetches content and design from your website. Then, using that data, it generates an app for you. It is an efficient tool which, employing the customizable 'Building Blocks' technique, creates a basic app out of a pre-made website.AppMachine also allows you to select from its library of various design templates and decide how your end product will appear.
Adobe PhoneGap is an open-source tool which allows users to create Hybrid apps for Android and iOS. It makes use of JavaScript, HTML, and CSS. PhoneGap has a very active and helpful community and offers various plugins and third-party tools. They help developers in creating attractive and robust apps. Furthermore, it makes getting your app accepted on app stores incredibly easy using their "PhoneGap build" cloud service.
Before We Go
With smartphones' ever-increasing popularity, it is quickly becoming essential for businesses to have an app. Because of their ongoing quest to take over the world and morph it into a cyber community where we can do everything with our fingertips, not having an app is like wanting your business to fail.  Apps are an easy way for your customers to reach you and for you to build better and long-lasting relations with them. But again, if you don't have the money, then you don't have the money. You can't do anything about it. But that doesn't mean your business should suffer. Using the tools mentioned above, you can bypass your financial and timing problems and create your apps and give your business the digital-edge it requires to reach its real potential.
Chris Mcdonald has been the lead news writer at complete connection. His passion for helping people in all aspects of online marketing flows through in the expert industry coverage he provides. Chris is also an author of tech blog Area19delegate. He likes spending his time with family, studying martial arts and plucking fat bass guitar strings.