USB-C is supposed to be the new port in the USB circuit and it is slowly but surely replacing all other existing ports your Mac may be having. USB-C was initially launched with the popular 12-inch MacBook and then again in 2016 with the MacBook Pros. The 12-inch MacBook is presently known to support just the USB 3.1 Gen 1 that would be allowing the port being utilized for the purpose of charging, USB 3 data, and Video Output. The latest USB-C ports are supposed to support all Thunderbolt 3 connectivity criteria and standards.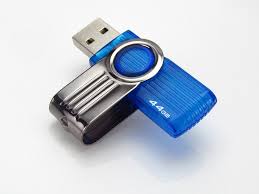 Thunderbolt 3
Thunderbolt 3 could be carrying 100 watts of power, HDMI, Display Port, VGA, and USB 3.1 Gen 2 data at around 40 Gbps over a small and simple USB-C port connector. This port is going to replace all other ports you had been using on your Macs and PCs too. Another point to be noted is that this is supposed to be the first Mac which does not incorporate an exclusive port from Apple.
Most of you who are already having a host of peripherals from scanners, printers, and cameras to iPhones, external drives, displays, and iPads would be requiring some kind of adaptors for making a connection to the latest Thunderbolt 3 ports. If you browse the Internet you could get detailed information about the latest USB Type C Hub.
Thunderbolt 3 Accessories
Peripheral manufacturers today are focusing on developing new versions of their previous products with the effective Thunderbolt 3 ports. This would be helping you to connect your new MacBook Pro to all these devices easily with just one kind of cable and absolutely no adapters would be required. We are already seeing monitors with Thunderbolt 3, docking stations, external enclosures, and a lot more. This should be followed by scanners, printers, and even cameras becoming compatible with the MacBook Pro's USB-C hubs. Here are a few ways how you could connect your old peripherals to the Thunderbolt 3 Mac.
Thunderbolt 3 to HDMI
This kind of an adapter is used to connect your Mac to precisely the HDMI input of a TV or a display. This kind of an adapter is meant for basic HDMI that is known to support 1080 signals at 60 HZ. If you are thinking in terms of an adapter that could be handling 4K or even 5K display at specifically 60 Hz, you would be requiring an adapter supporting DisplayPort connectivity.
Thunderbolt 3 to VGA
In the market, you could come across plain and simple VGA adapters providing a VGA signal directly to a display. They should be restricted to 1080p. Again, if you are seeking higher resolutions, consider buying DisplayPort adapters.
Thunderbolt 3 to DisplayPort
You must opt for this adaptor if you require DVI or DisplayPort connectivity, this kind of an adaptor could be supporting 4K/5K Multi-Stream Transport and 4K Single-Stream Transport displays.
Conclusion: Thunderbolt 3 Is Here to Stay
Thunderbolt 3 is versatile, fast, and it has almost assumed the status of a universal connection for practically all things you could be attaching to your computer. You could carry on using your PC or Mac provided you start stocking up adaptors. They are reasonably priced and available in plenty.
Trudy is a Business Tech Analyst. He is very responsible towards his job. He loves to share his knowledge and experience with his friends and colleagues.