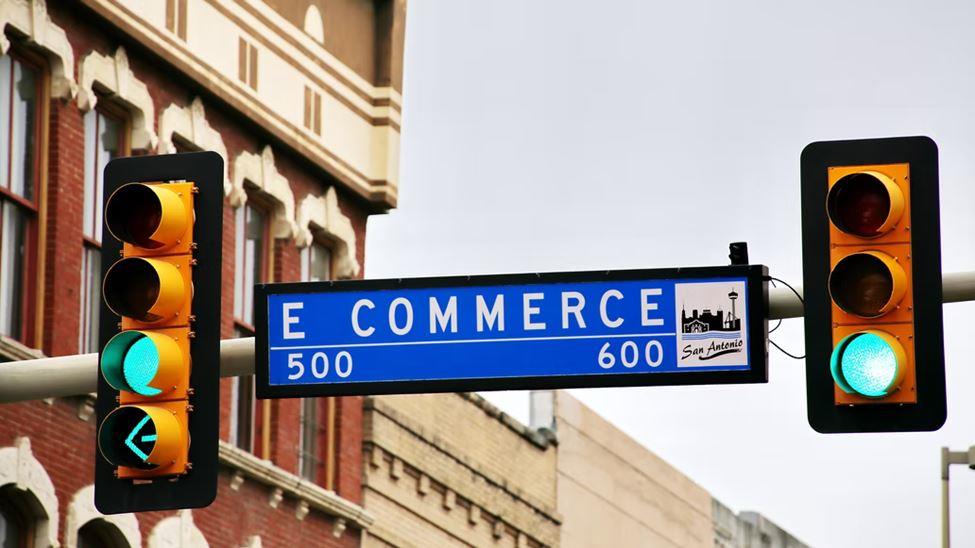 By involving artificial intelligence in ecommerce, platforms like Amazon, McDonald's, Stitch Fix, Walmart, and thousands of others have already begun to give a new shape to the online markets for the future.
You may not realise it, but AI is revolutionising every step of the consumer buying journey. For example, Amazon Go aims to automate important aspects of the shopping experience. The platform focuses on inventory management through an AI-enabled store to guarantee the product you want is as fresh as possible.
And then there are predictive analysis tools that help brands bring smarter recommendations to the table for consumers. You might be asking where and how artificial intelligence is creeping into the retail sector. Look at some of the important trends in artificial intelligence in eCommerce to get a sense of where the retail industry is headed.
1. Virtual try-on is a pandemic-fueled trend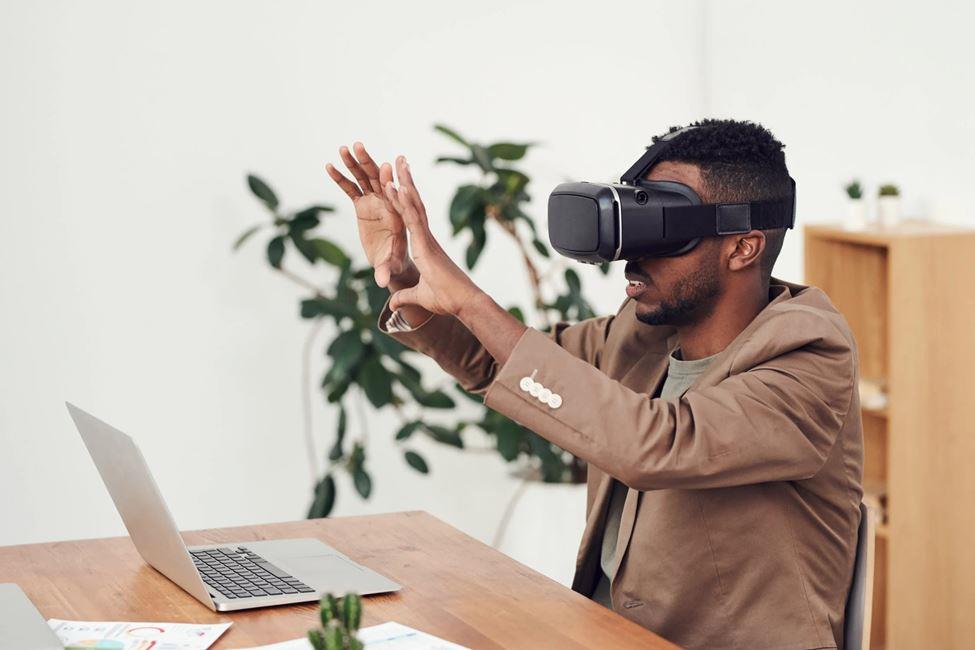 The trend of virtual try-on has offered a sense of relief for brands and fashion-conscious buyers. From virtually seeing how a pair of glasses would look on your face to virtually trying on a new lipstick shade, AI-based try-on availability has enabled brands to move away from traditional retail systems.
Retailers like Lenskart, IKEA, Snapchat, and Wayfair rolled out their virtually augmented visualisation tools so that shoppers can try before they buy products. Moreover, the use of artificial intelligence in e-commerce has been limited to the fashion industry.
A key player in revolutionization the way sellers interact and engage with their customers is Adobe. With its e-commerce cloud, they have really made it easy for e-commerce brands to leverage these features by simply implementing Adobe Experience Manager on their website.
Snap Inc.- The communication giant, recently introduced a wide range of augmented reality try-on experiences that aim to add more sophistication to users' shopping experiences.
Carolina Arguelles, Global Product Marketing Lead, Augmented Reality at Snap revealed, "partnering with fashion giants like Fartech and Prada to start, Snap's new machine learning technology will utilise '3D Body Mesh' to replicate real-life fits as Snapchatters try virtual clothes on via the camera, implementing voice-enabled controls to let the app know they're looking to browse and try on in AR."
Returning or exchanging an item bought online causes millions of losses for businesses. AI-powered body tracking and machine learning algorithms allow brands to improve realism and maintain a natural connection with users.
2. Artificial intelligence enabling enabling grab-and-go shopping experience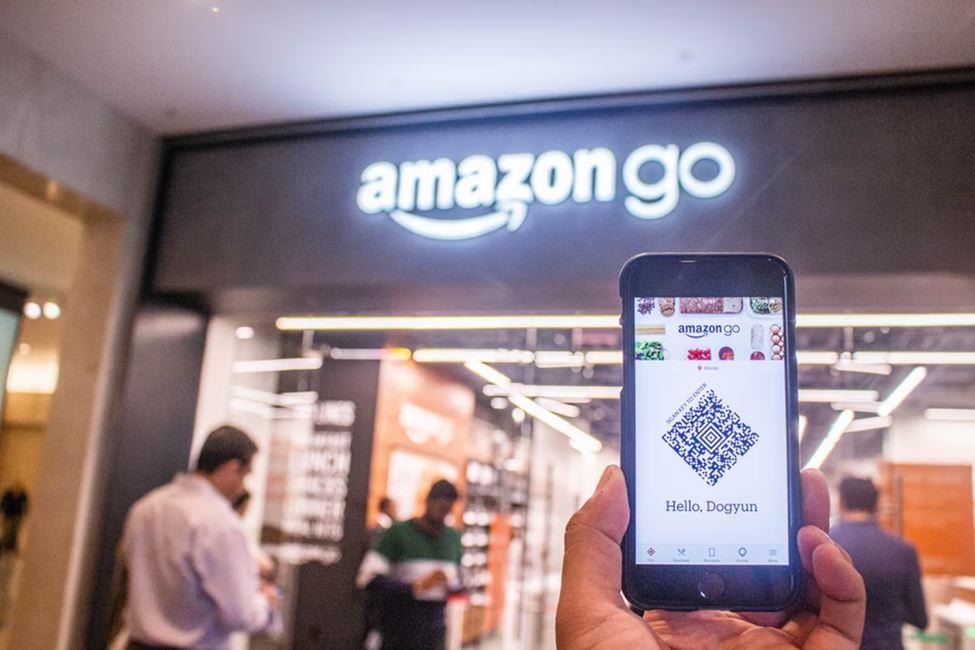 Amazon Go is a concept by the eCommerce giant Amazon that enables customers to make purchases in actual stores without having to wait in lines or use cash registers.
So, for someone who's running late for an important office meeting and leaves their house in a hurry without breakfast, it's a good effort to attract time-crunched shoppers.
How does Amazon Go work?
Before joining the bandwagon, customers need to download the Amazon Go mobile application and have their profiles set up. The platform achieves the goal by following three simple steps:
Step 1: Scan and Enter: The consumers can tap the "In-Store Code" in their app.
Step 2: Take what you want: Simply grab the items in the aisles.
Step 3: Keep Going: There is no need to wait in a line or at checkout registers. Just walk out with your product.
Future potential
As per an article published by Forbes back in 2018, "the tech giant's convenience store concept looks to be well poised to capitalise on the trend, with sizable growth potential and appeal."
There is a steadily growing stream of shoppers that seem to agree with the promising idea and share curiosity with millions of others.
3. Artificial intelligence helping improve drive-thru systems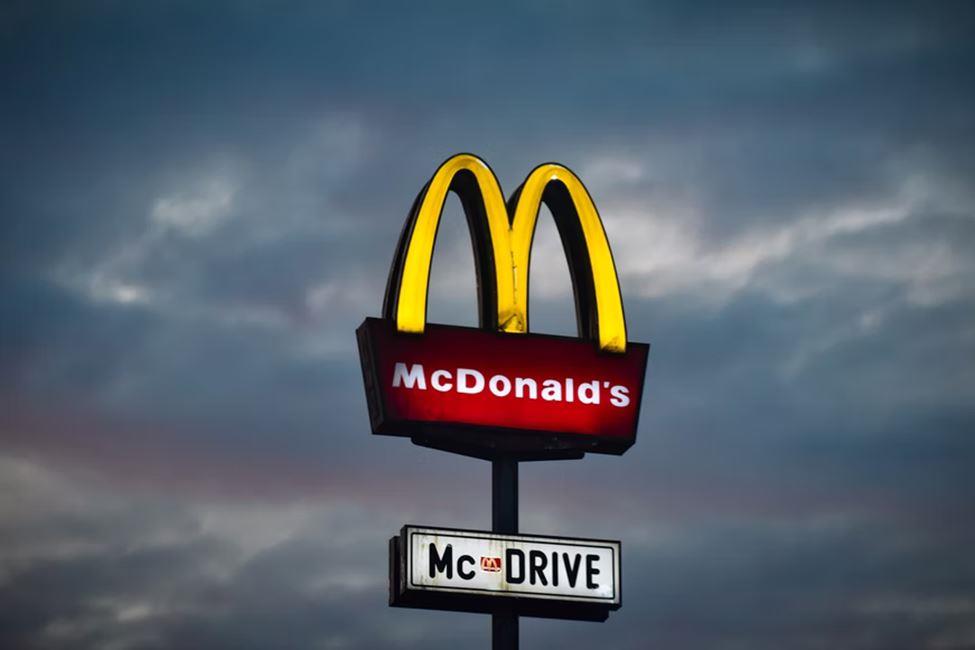 In 2020, McDonald's made its biggest tech investments, spending about over $300 million to buy Dynamic Yield, an artificial intelligence start-up.
The platform Dynamic Yield focuses on applying artificial intelligence to provide more individualised consumer experiences. According to experts, this is McDonald's largest acquisition in the last two decades. In fact, it was estimated to be one of the greatest tech investments in the retail industry.
Since the acquisition, the fast food behemoth has already changed the digital displays in thousands of drive-thrus to dynamically present customers with more personalised recommendations.
For example, data such as time of day, past sales data, and buying patterns are critically analysed to generate more meaningful meal recommendations by store locations.
So, when the drive-thru is backed up by artificial intelligence, a recommendation engine can prove beneficial in simplifying menu choices and lessening the kitchen backlog.
4. Artificial intelligence reduces product-buying time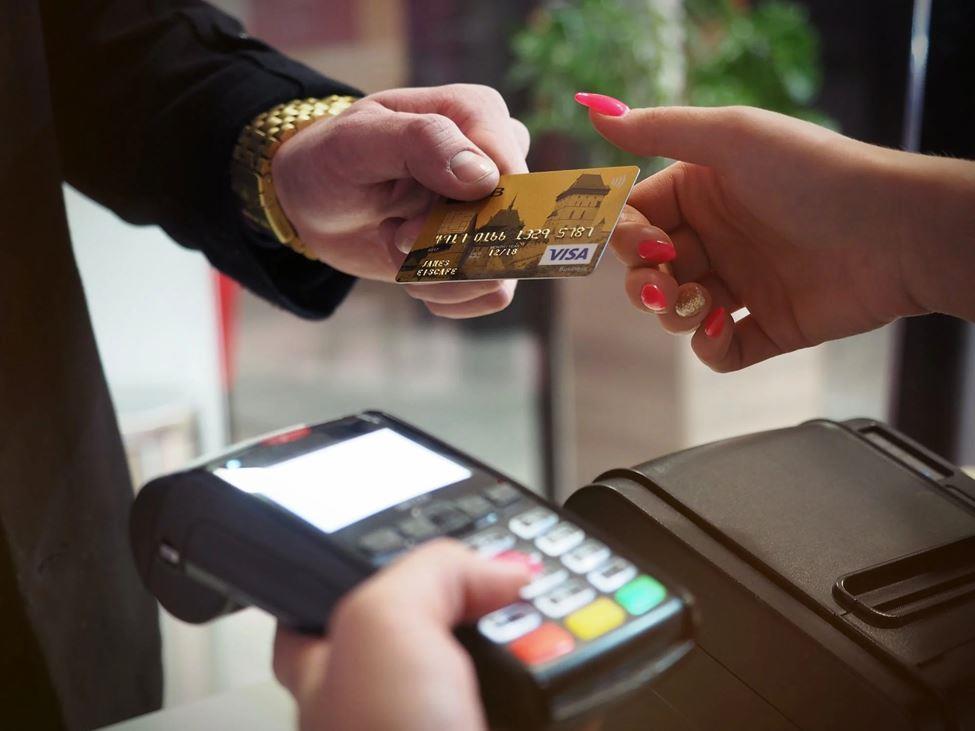 One of the goals of using AI in eCommerce is to provide buyers with readily available products and services that they consume quickly and, as a result, return quickly.
In 2016, Lowe's, for example, released LoweBot, a customer care robot. To respond to client questions, the robot employs natural language processing. If you ask the LoweBot where I can get lightbulbs, the LoweBot will show you where lightbulbs are situated around the store. It can also tell you what's in stock at your local store. Customers and store staff both have access to this information.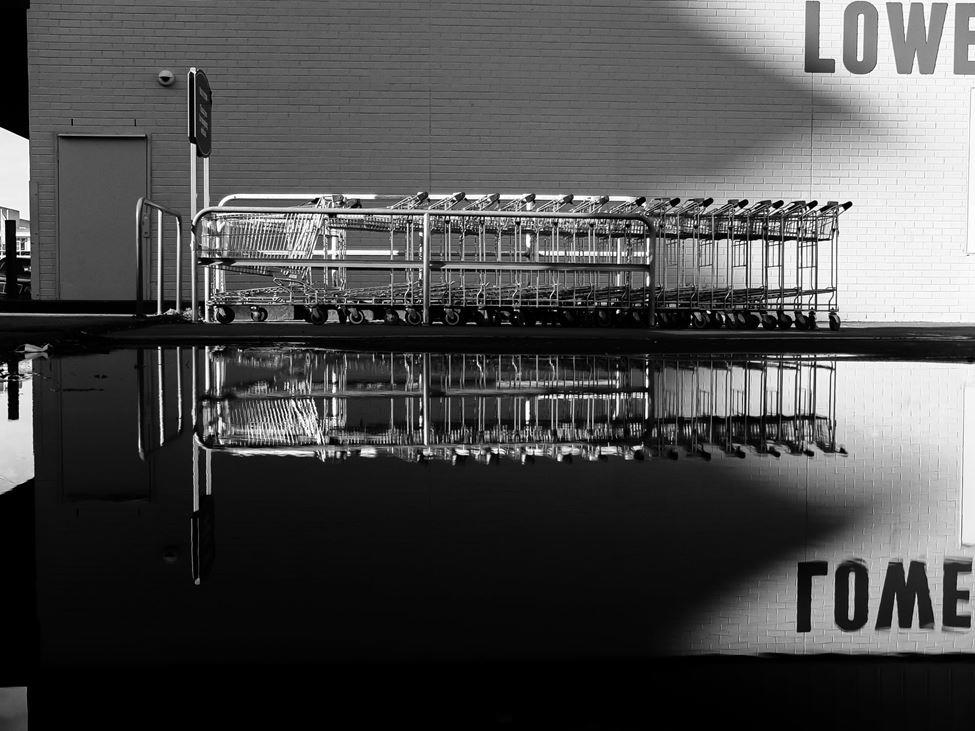 Another goal of the effort is to make data readily available to store staff so that they may better assist customers. The idea is to supplement (rather than replace) sales associates' duties so that they can focus on higher-value jobs.
"Most definitely not—my phone doesn't make me obsolete," Kyle Nel, Executive Director of Lowe's Innovation Labs, stated when asked if the LoweBot may ultimately eliminate jobs.
And Lowe's isn't the only platform hopping on the trend to reduce product-buying time. A number of other brands, such as Dior, Macy's, Nike, and Nordstrom, are using AI to boost their sales, promote products, and improve the consumer experience.
5. Automated Grocery Shopping Lists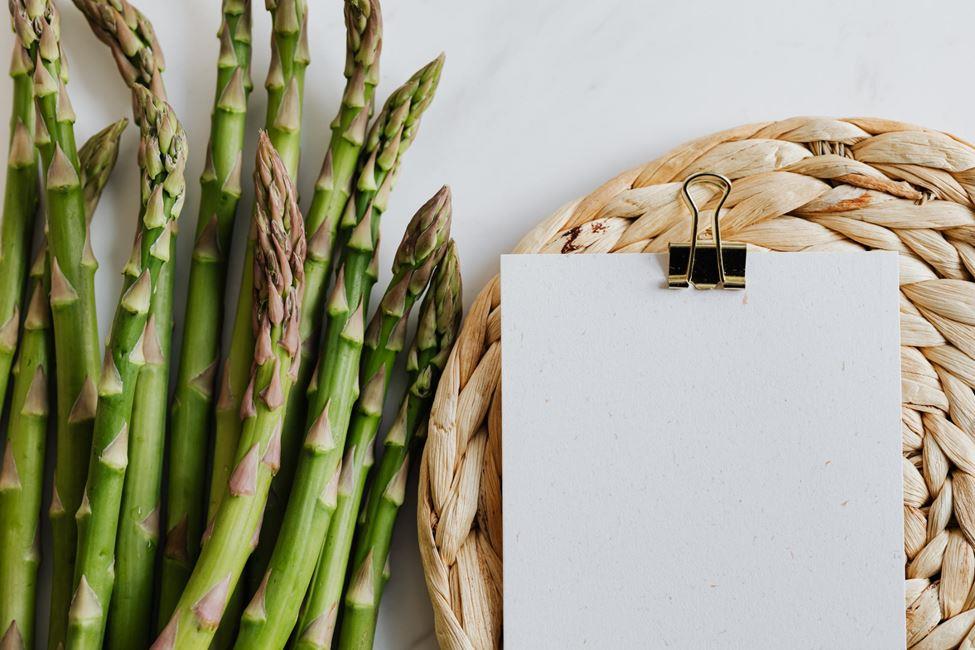 Automated grocery shopping lists aim to re-add the previously bought items in consumer carts and create a smart list for the customers.
For example, Sam's Club, in 2020, revealed Sam's Club Now, their version of the future store. The store is smaller than the normal Sam's Club store measuring about 100,000 square feet. The platform tested a variety of technologies throughout the store that included creating automated grocery lists as a digital wayfinding through artificial intelligence.
Customers could scan products they wanted to buy and skip the checkout line by using the Sam's Club Now mobile app. The app also used machine learning to generate a "smart" auto-filled supermarket shopping list for the users. The consumers could modify this list by adding or removing things as needed.
This is similar to what Walmart began doing with its Intelligent Retail Lab (IRL) experimental approach. The experimental retail store uses artificial intelligence to indicate perishable products in the store are fresh so that consumers can add them in their list on the go.
6. Brands are re-imagining in-house shopping experience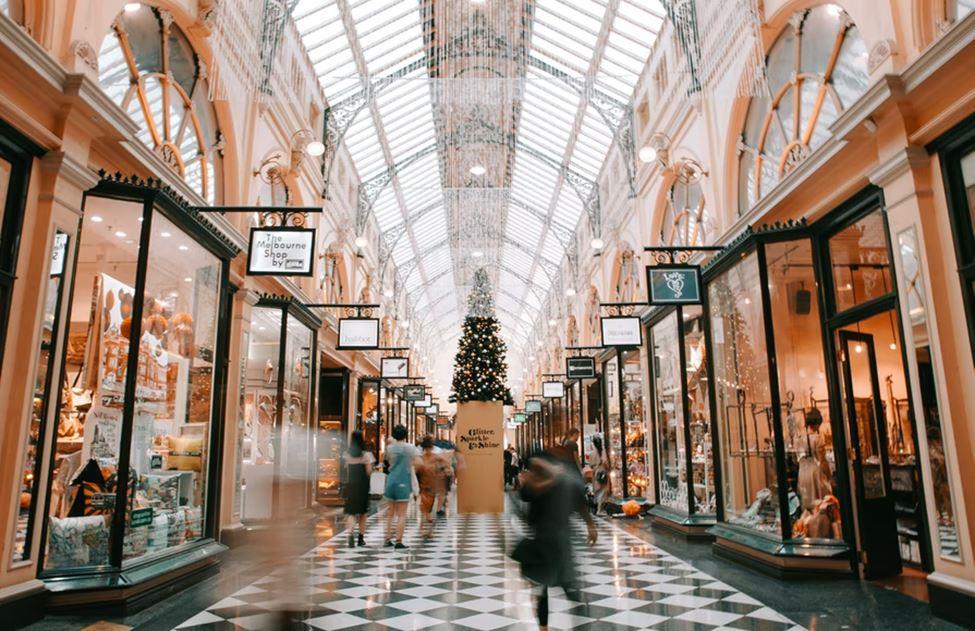 Alibaba, an online ecommerce giant, built a FashionAI concept store on the Hong Kong Polytechnic University campus in July in conjunction with GUESS. The store's goal was to give customers a glimpse of what their future store, powered by artificial intelligence (AI), was supposed to look like.
GUESS' current collections and retail skills were integrated with Alibaba's advanced artificial intelligence and other technology in this store.
Customers would be required to use their mobile shopping apps to check into the store; see all the enlisted products during their shopping trip because RFID tags were purposefully put into the garment hangers; and use the smart mirrors to try on the clothes.
This allowed customers to immediately check the next clothing racks without even trying on the clothes of their choice. Customers could also get individualised advice regarding how to mix and match other goods with the merchandise they choose using the smart mirrors.
This allowed for the brand to use smart mirrors as a channel to allow consumers to check how the products complement them. Alibaba claims, "With fashion AI, you'll never have to worry about how to put an outfit together."
Conclusion
The use of AI in eCommerce has drastically transformed the sector in a short period of time, and its use is only likely to increase in the coming years. Brands are focusing on exploring all the possibilities of AI in ecommerce to improve customer relations, increase sales, and provide an overall improved shopping experience for visitors.
Artificial intelligence is no longer confined to the realms of science fiction. Merchants seeking a competitive advantage have begun investigating AI in eCommerce to help their online stores reach new heights, resulting in the development of new trends every now and then.
Above, we mentioned a few of the important trends in artificial intelligence in eCommerce. If you know about other trends, make sure to comment below.
Chris Mcdonald has been the lead news writer at complete connection. His passion for helping people in all aspects of online marketing flows through in the expert industry coverage he provides. Chris is also an author of tech blog Area19delegate. He likes spending his time with family, studying martial arts and plucking fat bass guitar strings.