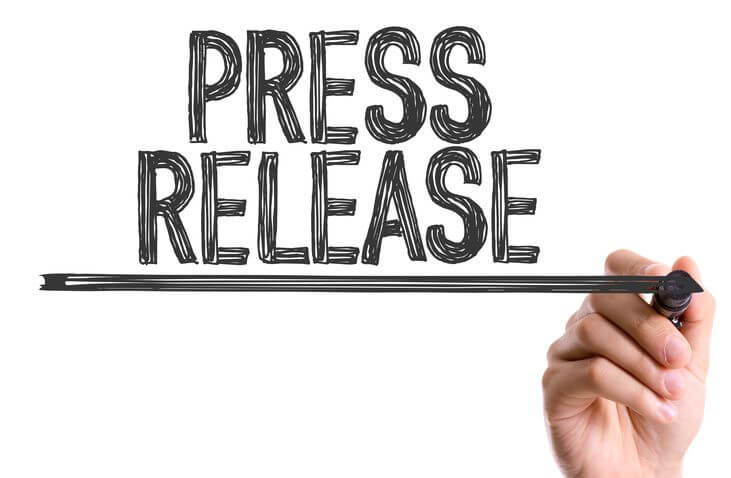 Press releases have become the center of debates among webmasters and experts. It has no future, according to them.
Where does this statement come from? Let's investigate and find out if their claims are true. Are releases no longer a viable PR and marketing tool and are useless?
What are Releases Today?
Today, releases are still used and distributed across different channels. Marketers and PR professionals pitch a relevant story to journalists who may likely give them media coverage. Businesses may also use a newswire service to get more exposure to their news.
Despite claims that it is now useless and irrelevant, you'll find many articles and blogs defending that it is still a great PR tool for any type of business. Why? Check out the reasons why it is still used by many brands today:
1. It provides brand immediate exposure.
If you are a startup, you certainly want to create some noise to be recognized in the industry. Issuing releases can help you achieve it.
A release is an effective tool when announcing a new business, a new product or service, or any newsworthy news in your business. If you'll not find ways to get seen, no one is going to find you.
Press release distribution can provide you with brand exposure. Using a distribution service, your news can reach tens of thousands of journalists, influencers, bloggers, media outlets, sites, and other locations.
This exposure may not lead to press coverage. However, getting your news out there can promote brand awareness. Potential customers and investors may find you. When they see you often, they will have the interest to engage with your brand.
Journalists seeing you frequently may find you a  great source of information. They use newswires specifically for fact-checking. Seeing your news can help them in verifying facts without the need to do further research.
2. It helps establish your brand as an expert.
You can't just be a thought leader in your niche if you issue a release only for one time. If you want to build your reputation as an expert, you need to make it a habit to distribute releases.
Keep in mind that you should distribute only newsworthy and relevant content. Show your expertise by piggybacking on a trending issue, showing the outcome or findings of your study/ research, solving a problem of your target audience, or providing them with new information.
For instance, if you are a surgeon, writing releases about your current research, seminars or conference will place you as a leader in your industry. This is where a newswire service can play a huge role in boosting your brand.
Different press release services offer various plans or subscriptions to syndicate your content many times in a month. By distributing well-written, optimized, and interesting content, you'll be on top of the minds of the readers as well as the media.
If consumers need to make buying decisions, they will first consider your brand over the others. They want to deal with an expert brand because they trust them.
3. It boosts site traffic.
If you want to increase site traffic, a release can help you achieve it. A well-optimized content for the search engines contains relevant keywords used by people searching for content like yours.
Aside from an optimized release, interesting and relevant content that provides an issue to the readers are more likely to land on top of the search engine result pages (SERPs). if your content lands on the top ranking, it will drive people to your site.
People looking for relevant information are more likely to find you. Several studies have found that people today are searching online before making purchasing decisions.
This is why ensuring that your release is well-optimized can make a huge difference. More traffic leads to more sales and brand recognition.
4. It helps build relationships with the media.
A press release is a great media outreach tool. Marketers and PR pros need to build a connection with their target journalists prior to pitching. It can facilitate the outcome of their campaign.
If brands have made a connection before approaching the media like following them up on social media channels, interacting with them (liking, sharing commenting, and tweeting), and seeing them face-to-face, the possibility of getting publicity is higher. You can build stronger ties with them not only when you pitch.
You can help them by providing resources for their stories. Help them if they are working on a present story.
By making their work easier and faster, they will remember you for your efforts. They will be familiar with your brand. They may give you a possible media opportunity in the future.
On the other hand, newswires are useful for journalists in many ways. Although it may not result in publicity, syndication of your story can do a lot for your brand.
A release is useful for the media. They use newswires to check facts and find feature or article stories.
Since they are always on a tight deadline, press release distribution services make it easier for them to access brand information without actually visiting the site. It helps build ties because they will consider you as a great source of information.
5. You'll attract potential buyers and investors.
As mentioned, an optimized and well-written release lands on the top ranking of the SERPs. It attracts potential buyers to visit your site. They will be able to learn about your brand, what you offer, what makes you different, and why they have to engage with you.
If you have a regular distribution, you'll be more visible not only to possible customers but investors. Writing newsworthy content can position you as an expert brand.
Investors only want to deal with expert brands that know what it takes to grow a business. If you are successful in positioning your brand as a thought leader, they will be encouraged to collaborate with you. As we all know, collaboration leads to business growth in terms of brand awareness and sales.
6. It is a great tool to distribute news across different channels.
There's nothing like releases. Unlike blogs and articles, a release is used to announce major events and undertakings in a business.
A release can help you build your brand in an overcrowded market. A press release service can syndicate your story across different sites and locations. It means more exposure for your business.
When more people discover your brand, there will be more inquiries. It can lead to more sales and boosting your brand's credibility.
Great exposure comes with more opportunities. People will engage with you. Journalists, bloggers, and influencers may express their interest to cover you.
Is release dead?
Based on the benefits of releases, it's clear that it is still thriving. It's here to stay.
If it's not effective anymore, you'll possibly see newswires closing their business.  But distribution platforms are continuously growing to syndicate releases.
Brands still get mentions and publicity. Journalists write their stories, while influencers still help in the marketing campaign.
Despite the fact that releases can't function alone, it can still produce great results when combined with other PR tactics. It can be amplified by publishing it on sites, blogs and social media channels.
Using it as a part of a bigger campaign makes it very effective. When used with other campaigns, it can produce results that help a business succeed.
Releases are evolving. Traditional releases turn into visual content. It is now more social media ready and accessible on different devices.
If it can only be read by journalists before, it can now reach customers directly. It provides a direct way of communication.
Releases are not dead. The content is all about news. As long as brands have a story to tell, releases will remain.
It will remain as a validation of your brand each time customer research about you. It will be a useful tool for the media, looking for resources or a way to verify facts.
So, what is the future of press release?
About 71 percent of respondents said that releases will be less used by 2030, according to the recent survey of PR Week. Only 3 percent thought that it would be more common.
The survey also found that communication between brands and the media will remain crucial that year. However, the manner of communicating will vary.
It also revealed that despite the foreseen changes, storytelling will remain the basis of telling news. PR professionals or writers are going to apply the same process: find a unique hook, identify your target audience, and monitor the results.
Releases will remain an important tool for search marketing and media outreach. As long as it is newsworthy, relevant and interesting, it will be valuable for everyone.
It's not dead and over. In the future, it may possibly evolve to keep up with the modifications in the media landscape.
For now, keep up with the changes in Google's algorithms. Make sure that you are updated with its rules to ensure that your content will be seen on the internet and serve its purpose.
Chris Mcdonald has been the lead news writer at complete connection. His passion for helping people in all aspects of online marketing flows through in the expert industry coverage he provides. Chris is also an author of tech blog Area19delegate. He likes spending his time with family, studying martial arts and plucking fat bass guitar strings.