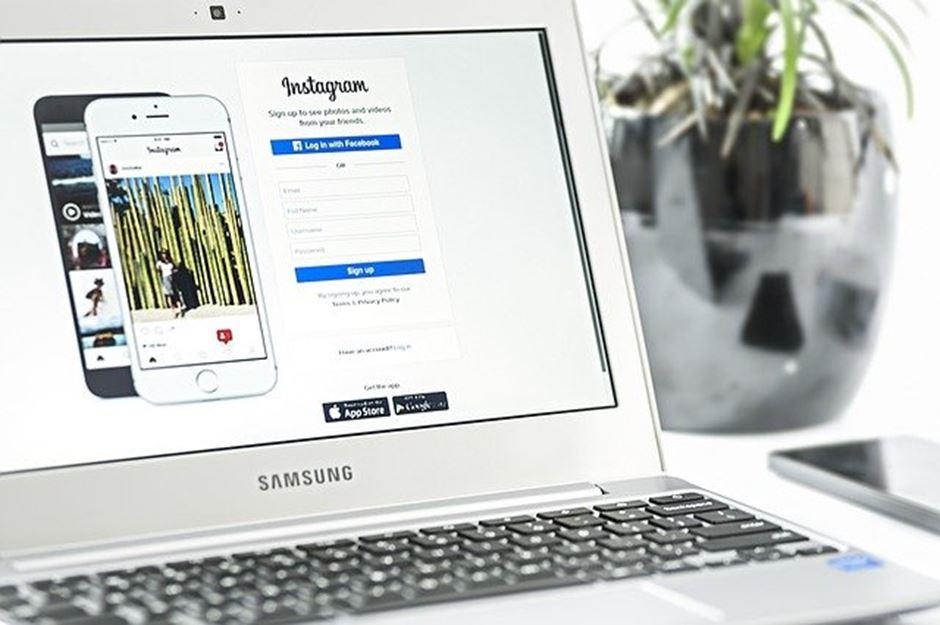 Image by Photo Mix from Pixabay
We must agree that Instagram is a powerful social media platform to date. This ever-growing app never fails to surprise us with its new features or algorithms every once in a while.
If you're a content creator, you'll find it challenging to stay updated with the current trend. The change will either make your work easier or harder but you can't get away from this app as Instagram is one of the top tools to build an audience.
First and foremost, Instagram has massive active users worldwide. It is estimated that the number will reach 1-billion in 2022. That's a vast number and great news for any marketers to take on this app seriously.
Going from a modest photo and video sharing platform to businesses' best choice app, Instagram is now a must-have social media account for everyone. It means that you have a perfect place to grow your business.
So, what was hot on Instagram in 2022, and what can we expect this year?
Here are the hot trends that happened on Instagram in 2022. Also, be sure to check out our prediction for 2022.
1. Instagram Went Live
When the COVID-19 pandemic hit, Instagram Live had been an excellent choice for influencers and content creators to keep up with their audience.
Although Instagram Live wasn't a new feature, the Live Badges are. The real-time video conference allows you to have two-way conversations directly and the live badges enable you to get enormous support from your viewers.
This feature is a way to monetize your Instagram account while maintaining your content. It can be challenging for content creators to keep on producing content without having substantial funding. Besides, the Live Badges will create such a strong connection between the creators and their supporters.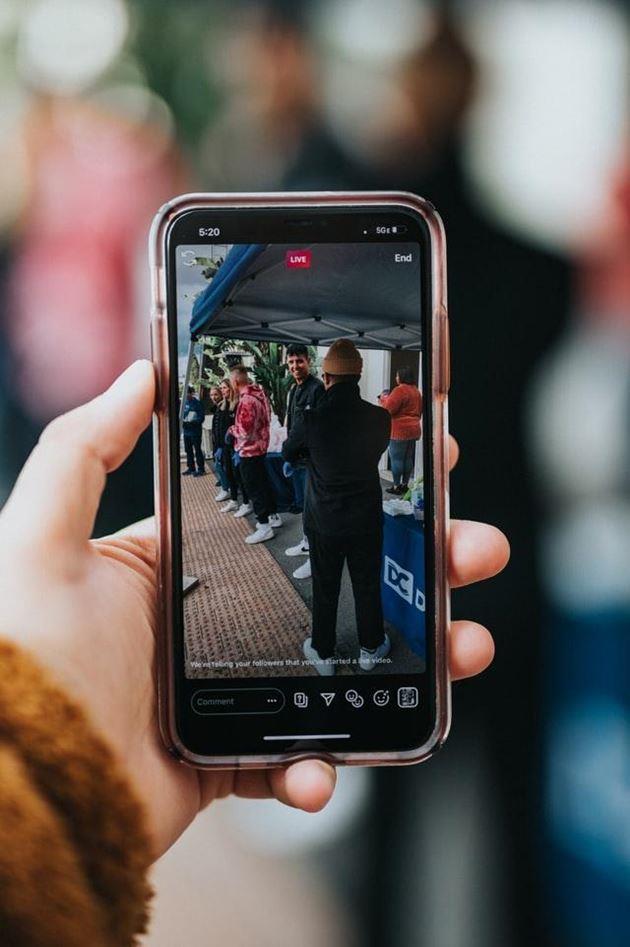 Photo by Nathan Dumlao on Unsplash
The heart symbol presents the Live Badges with 3 levels of different pricing. Your viewers can purchase the badges from as low as $0.99 for one heart.
You can also preserve your live streams on IGTV by uploading them directly. This way, your new followers won't miss out on the live content before. The great news is that Instagram is beginning to monetize its platform. It inlines with the content creators who need such support. However, Live Badges aren't available worldwide yet.
The following countries will get the first access to Instagram Live Badges: the US, France, Brazil, Germany, UK, Italy, Turkey, Spain, and Mexico. So, if you're content creators from these countries, go on switch your live button now!
2. Instagram Shopping Was All The Rage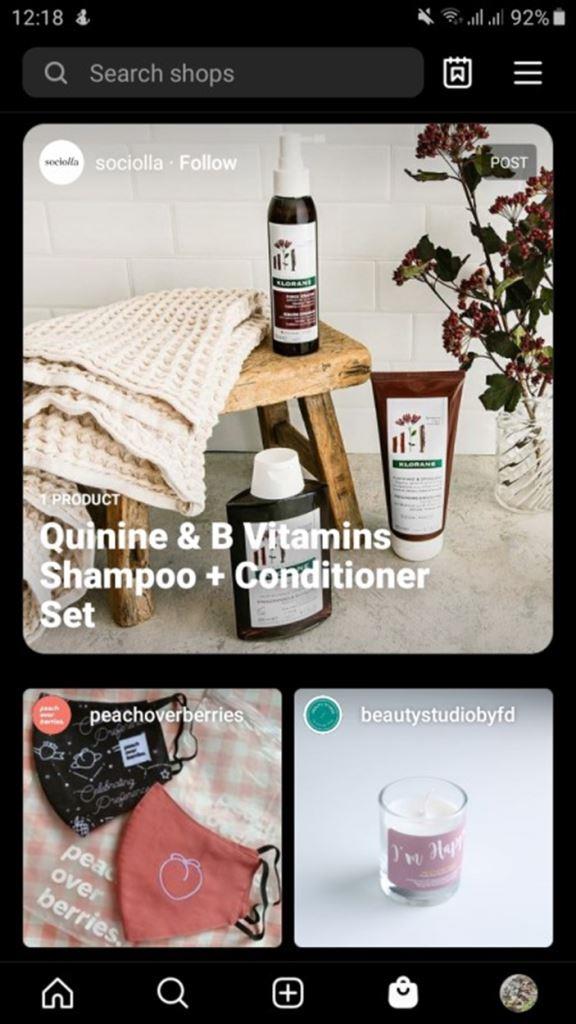 Even before the brand-new Instagram Shopping checkout, this platform has always been the top choice to shop. The high-quality photos makes it easier for shoppers to decide which one to purchase. The zoom-in features also allow people to look closely at how your product would be in real life.
In the past, the only choice to buy a product from Instagram was to click the official link in the shop's bio or DM the owners. But it was shortly then Instagram updated to connect directly to Facebook Pages.
Right now, shoppers can instantly check out from the official shop without leaving Instagram. The Instagram Shopping features help businesses engage better with the audience since they can now purchase immediately.
3. TikTok and Twitter Content Invade Instagram
The flaw about Instagram is that it doesn't show you the current trend in real-time. Unlike Twitter, which has a trending hashtag, Instagram doesn't let you know what's happening at the moment.
It results in the continuous content invasion from Twitter to Instagram. The users only need to reupload the trending content on Twitter in the hope of getting more engagement. And it works!
The same situation goes for TikTok content, where people start uploading it on Instagram. If you're an avid internet user, you must've known this implication so well.
Although it can help users catch up with the current trend, sometimes the invasion overshadows the original Instagram content. But, that's how it was until Instagram created Reels.
Recipes and dance challenges are two of the most popular TikTok content on Instagram. And not surprisingly, there're many Instagram accounts dedicated to providing TikTok content on this platform. What you need to do is type down TikTok dance or anything related to it, and voila! You'll get TikTok content in seconds.
4. IGTV Is The New YouTube
If you get a little bit bored with YouTube content, you can always rely on IGTV. Unlike the former video sharing platform, IGTV provides you fresh content with minimum edits. The video length can range up to 60 minutes for a business account, making it an ideal option besides YouTube.
It's also one of the best choices for businesses to engage with their audience by producing compelling video marketing. Short-form videos like tutorials and explainer videos are excellent to place on your channel as they are easily shareable. In this way, you'll get a broader audience than you can imagine before.
Or, if you're an aspiring content creator, use IGTV to let your followers know what you're up to since it also allows you to produce long-form video content.
The following are some of the best IGTV channels you should check out.
National Geographic
BBC News
Buzzfeed
So Yummy
NASA
5. Small Business Instagram Stickers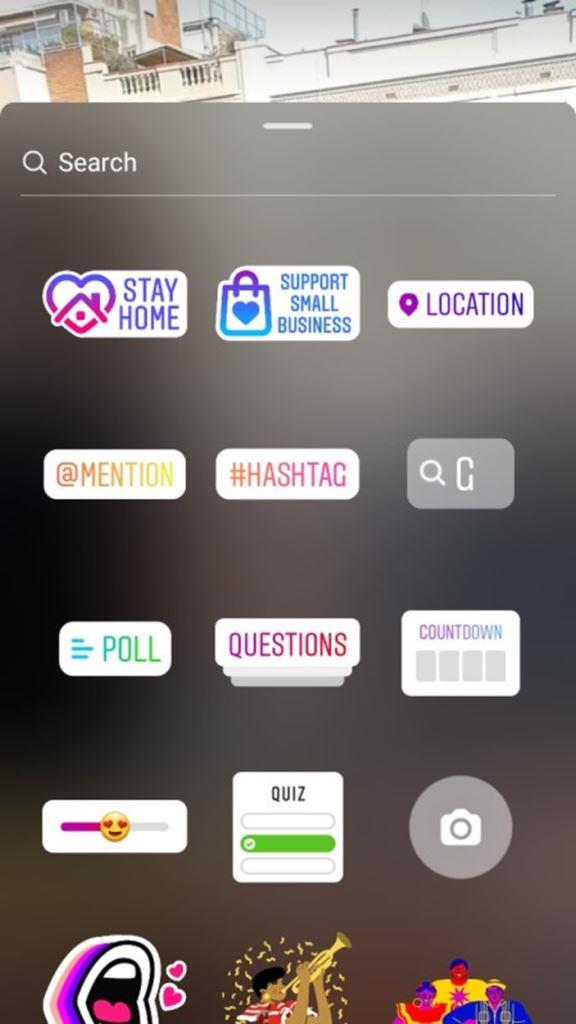 To support the small business during the COVID-19 pandemic, Instagram launched its related stickers for the stories. If you're a business owner, then it's time for you to shine brightly as Instagram users can now tag you in an instant.
It's a shame that the global pandemic forced small businesses to close to avoid direct transmission. This situation drives the sudden surge in online buyers. Thus, initiating one of the biggest social media platforms to create this particular feature.
How to use the small business Instagram stickers:
Create your stories by tapping the new story button on the top left
Open the sticker tray and choose the "support small business" option
Type down the business's name you want to mention
Select different themes for more styles
Hit the publish button, then you're good to go
6. The Brand-New Instagram Reels
TikTok's growth is probably the main reason why Instagram launches this feature. Instagram Reels allow you to record a 15-30 seconds video and edit it simultaneously. Then you can upload it in your reels, story, and even explore tab.
To compete with its social media counterpart, Instagram enables you to get found by a wider audience with the brand-new reels. It will enhance your engagement almost overnight. You'll reach out to a global audience and increase your followers by merely creating fun, exciting Instagram Reels on your account.
Unfortunately, this new feature isn't available worldwide yet. You'll find Instagram Reels in the US and other 50 countries, including  India, Brazil, France, Germany, the UK, Japan, Australia, Spain, Mexico, Argentina, and other countries.
How to create Instagram Reels:
Get to Instagram Reels access by clicking the new story, reels button in the main navigation bar, and the reels tab
Create your first reels just like making your regular story
Decide your video length between 15 to 30 seconds by tapping the circle button on the left side
Stop and pause your video to create a different effect (just like TikTok)
The rest are your customize edit, whether to put the filter, special effect, music, or stickers
What To Expect in 2023
1. Massive Online Businesses
Ever since the shopping button moved to the main Instagram navigation, it's easy to predict that Instagram is taking built-in eCommerce seriously. Especially when users don't need to leave the app only for purchasing a particular product. They can now visit the official website directly from Instagram and make a purchase right away.
Instagram has also started to broaden its scalability by moving the shopping menu and launching the "support small business" stickers. Indeed, this move will initiate a sudden urge for online business in the future as Instagram has openly created this particular section.
2. One-stop service social media
Believe it or not, Instagram is now catching up with Facebook to be the biggest social media platform to date. It's very likely to happen since Facebook is now considered old-fashioned. Who still uses Facebook anyway?
However, the latest generation opts to use a more fancy and fun app like Instagram, Twitter, or TikTok. In this case, Instagram is still on the top list.
Given Instagram's nature of being a photo or video-sharing platform, it's easy to adapt with every line of ages. Moreover, the updated features make Instagram more enjoyable on social media. It provides us with a one-stop service for sharing pictures, videos, live-streaming, messenger, and shopping.
In the future, Instagram will make it easier for you to stay online on its app by launching another exciting feature.
Conclusion
Keeping up with Instagram is sometimes challenging as it continues to update its algorithm and features. When you're a regular user, the update won't be that hard to catch up with. Instead, you'll be happy that Instagram has launched more features that benefit you right away.
The problem is when you're a content creator or marketer who uses Instagram to expand your audience. It can be hard to utilize each feature when you don't understand it well, especially when you're too busy creating content. Simply put, it's exhausting enough to follow the current trends.
However, you don't need to worry! We have selected the hottest Instagram features in 2022 and our prediction in 2022. Although it's merely our take on what's going on lately with Instagram, you can still try out these features to keep up with the latest trend. And use our prediction to plan your future business on this platform.
Andre Oentoro is the founder of Breadnbeyond, an award-winning explainer video company. He helps businesses increase conversion rates, close more sales, and get positive ROI from explainer videos (in that order).
Twitter: @breadnbeyond
Email: [email protected]