The SEO techniques have altered by leaps and bounds over the last few years. Search Engine Optimisation (SEO) holds a vital role to boost site traffic in the era of digital marketing. Businesses to maintain good ranks in the search engines ought to adopt novel SEO techniques with updating algorithms every year.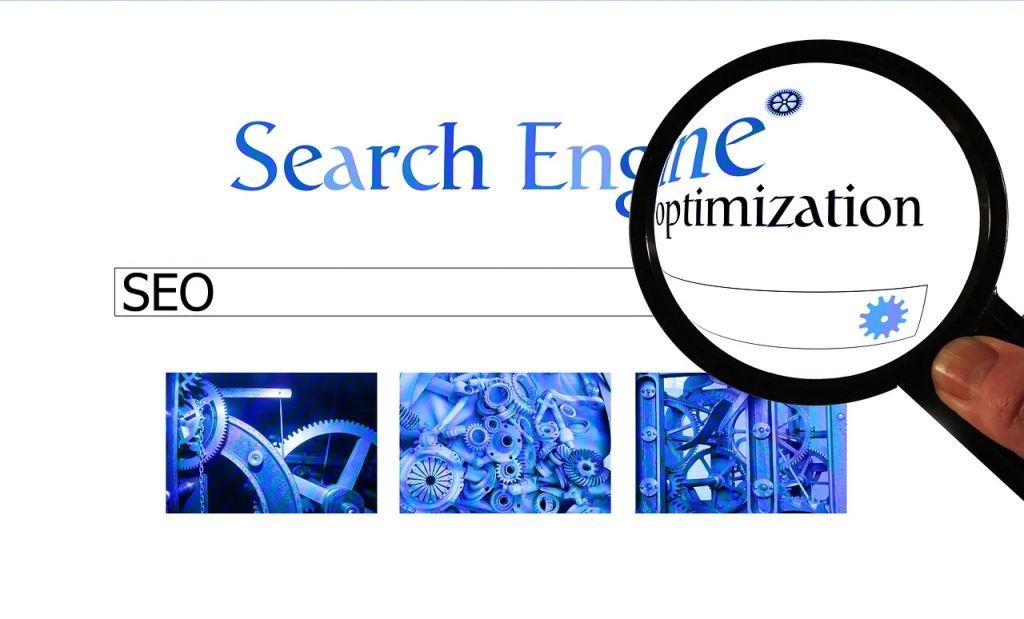 Rapid changes in artificial intelligence (AI), machine learning, and mobile optimization demand you to level up your SEO game for 2022. The trends in the digital landscape of 2022 are more agile than ever. Companies must take a step ahead of paid and inorganic promotions. Move to website optimization for visibility and lead generation with the new SEO tactics.
Marketers need to incorporate advanced SEO techniques to push quality content on their sites over quantity. It will assist them in achieving a higher ranking in Search Engine Result Pages (SERPs). This article will explore some of the best 2022 SEO strategies to help your business boost sales. Cater to the right audience, generate leads, and achieve long term brand sustainability with these SEO trends of 2022. Let us get started!
Focus on Google E-A-T
Google ranks relevant content in the top result pages that complement the search queries of the customers. Your business website must contain high-quality content that is authentic and engaging. The E-A-T stands for Expertise, Authoritativeness, and Trustworthiness.
Google values content that is well-researched and written by an expert in the content niche. Build authority of your websites by providing author bios and focus on personal branding. Include backlinks to relevant websites, 2500+ words, semantic search keywords. Render your website trustworthy by providing a secure connection. Make sure to use phrases that are related to the content.
Voice and Visual Search Functionality
Google launched its BERT update in 2019. With it, the websites with voice search features are more appreciated by Google over others. AI assistants like Siri and Alexa are making the voice search functionality popular. A tip here is to design content voice search-friendly with questions like Why, What, How, Which, and so on.
The search intent of users is redefining the market funnel with voice and visual search options. Pay more attention to the context of the content rather than keyword density. Google Lens for visual search, chatbots for support, and voice search for easy navigation are increasingly harnessed by the younger generation today. From shopping to business reviews, visual search is a game-changer for SEO in 2022.
Infographics and Videos
The trend of infographics and video content is exploding these days. Research by Cisco shows that by 2022 online videos will take up 82% of the online traffic. Infuse your business sites with attractive and informative infographics as well as videos for a greater visual appeal. Recently, Google highlighted its Video Featured Snippets to reintroduce video searches.
Organize your video in sections for easy content analysis by Google. Your infographics and videos should consist of SEO friendly keywords for titles and descriptions. Upload transcripts in videos for Google to pick it up smoothly. Remember to embed your video and infographic content in textual blog posts for high rankings in SERPs.
Structured Data or Schema Markup
Structured data aids Google to comprehend the content and information of your web page in one glance in the context of SEO. Google is advancing the user experience by displaying all the information they need on a single SERP page in zero position. Zero position ranks are the top-most search appearances which provide a context of the content.
Your chances for top results in SERPs enhance by maximum if your website entails rich-featured snippets, video carousels, and knowledge graphs. One of these features that all SEO professionals need to utilize is 'People Also Ask'. It can assist you to rank twice on page one on Google.
Core Web Vitals to Enhance User Experience (UX)
A career in SEO promises enormous potential for growth as most companies require search optimization to compete in the majority of niches. Marketers who specialize in SEO can make digital marketing campaigns successful only if they cater to pleasing UX. Google revamped its search algorithm for 2020 focused on Core Web Vitals.
The core web vitals revolve around the metrics of speed, visual stability, and responsiveness for better organic rankings. These include LCP, FID, and CLS. Keep the loading speed of your page to 2.5 seconds or faster to cater to the feature of the Largest Contentful Paint (LCP). For the First Input Delay (FID) metric, make your page interactive within 100 milliseconds. The Cumulative Layout Shift (CLS) of your page must be less than 0.1.
Featured Snippets Are a Win-Win:
Out of several million search results on Google, only 11% have featured snippets. Google features a part of your website containing the content that is asked for in the form of snippets. Getting your website in Featured Snippets requires a whole lot of SEO effort. However, if done right, your link can steal a generous number of clicks since you're above all your competitors on the search engine result page.
Attaining a higher rank requires the website content to be clear, lucid, and concise. The site must support cross-device usability, the website must feature relevant headers for easy crawling and scanning by search engines. If your SEO goal is to rank for questions, then push content comprising questions on your pages. Do proper keyword research, set up structured data, get meta descriptions, and always include your brand in the SEO title.
Improve Click-Through Rate
Improve your Click-through-rate at which the search appearance of your page converts into clicks. If your site is achieving fewer clicks, Google might drop its rankings from SERPs. For attaining higher clicks, your title and meta description must be top-notch. You can even utilize a pay-per-click (PPC) campaign to test some headlines out.
Eliminate any keywords that are not working out for your site. Incorporate eye-catching and unique titles that complement the search intent of the users. Make your URL descriptive to make it self-explanatory. Include numbered lists to boost your CTR. Assess your performance data and improve the organic CTR with the best titles and meta-descriptions.
Use LSI Keywords:
Latent Semantic Indexing or LSI keywords are what search engines consume to comprehend the content on webpages. Though LSI is an old technology, Google still uses the information generated through LSI keywords to rank websites as per the queries. LSI keywords are nothing but semantically-related entities, words, phrases, and dialogues that hold the potential to boost search engine rankings.
When it comes to finding LSI keywords, SEO experts can do a variety of things. You can start by focusing on autocomplete results, refer to related searches, use a dedicated LSI keywords tool, and more. We all have seen related searches at the bottom of the result page. SEO experts can reverse-engineer their strategies to hit the keywords right. Not just that, you may use Google's Natural Language API and generate relevant, potential entities.
Watch out for Google Passage Ranking
Google announced its new search technology Passages that allow it to rank particular sections of a page independently. This feature is the latest and upcoming trend for SEO in 2022 that will influence the search functionality by a massive number. Your website content must be aligned in specific sections for Google to track the specifics.
A blog post or web content in a bundle without any clear demarcations will lower rankings. Now that Google has divided a single page into distinct sections, long-form content is expected to work even better for SEO strategies in 2022. Provide ample sub-headings with authority backlinks and search-intent specific keywords in them for superior rankings.
Google My Business (GMB) for Local SEO
In a world with a pandemic, many local businesses are updating themselves from conventional to digital marketing. Google My Business optimization contributes heavily to local search experiences. Get yourself listed on GMB if your business is regional to exhibit your services, hours, phone numbers, addresses, reviews.
Engagement on a GMB listing is a powerful ranking signal for Google. The more holistic and optimized your listing, the more are the chances of your business showing up in local searches. Answer FAQs, add descriptives of your business, images, and reviews regularly. Local business owners must get listed on GMB to appear in Google rankings and escalate their customer base.
Wrapping It Up
Business owners and marketers have to adapt and keep up with the trends of changing SEO every year. Before putting these tips into practice, it is recommended to audit your current SEO strategies to know what is working for your business and what is not. It is then you can deploy effective strategies across multiple channels for the best results.
Evaluate backlinks, conversions, mobile bounce rates, and page visits. Utilize Google Search Console to track vital SEO metrics. Create a one-of-a-kind website with these tips that skyrockets your user traffic. Grab the best SEO techniques for 2022 to rank among the top pages in Google rankings.
Shahista Tabassum is a senior IT Trainer who has extensive work experience of 9 years with Time Training Center Abu Dhabi. She has worked for 5 years as a software engineer and 4 years as an IT Trainer.
She spends most of her free time learning new technologies and keeps her interest in Arts and Drawing.
Find me on LinkedIn