Shifting your data from local storage to cloud storage is becoming increasingly popular. It makes your files way more accessible because you can get to them from anywhere at any time. It makes data sharing infinitely easy. You can send big files to anyone, anywhere with simple links. And the extensive security protocols in place at the providers' end make sure the data is kept safe. This is why cloud services are being used more and more.
In fact by 2020, 83% of enterprise workloads will have shifted to the cloud according to a survey by LogicMonitor. Although online storage is a paid service, most providers will give you at least some storage for free. Following is a list of some great service providers that offer free storage:
OneDrive gives 5 GB of free storage to its account holders. Students and staff with an academic email address (though a university, college or school) are actually eligible to a whopping 1TB of free storage through Office 365 Education. If you qualify, you are in luck! For the rest of the people, paid plans start after 5GB.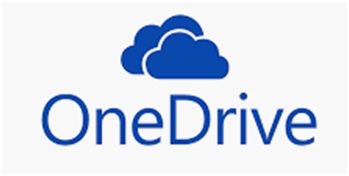 The greatest plus point of using OneDrive perhaps is that it is from Microsoft which has a great many other products that can be integrated with its Drive such as the Office 365 suite, Office online, Outlook and Skype. This makes OneDrive great for collaboration. The OneDrive app comes with skype embedded in it. You can co-edit documents with other people and share files in Microsoft PowerPoint, Word and Excel.
If you have OneDrive installed in your computer, it will automatically back up files from any devices you connect to that computer. The fast sync client for desktops works to synchronize all changes you make in your own or shared documents. It also comes integrated with OneNote, which is one of the best note-taking apps out there.
OneDrive provides media playback and It has several options in photo previewing too for example, you can play your online photos in a slideshow, rotate them and view them in different sizes. You can also create albums.
You get the option of two factor authentication for your account and your data is protected by an AES 256-bit encryption protocol while it is on the cloud or being transferred there. However, password protection for shared links is not available yet.
Box gives 10 GB of free storage to every user which is a lot. The one downside is that each upload cannot exceed 250 MB in size. Box app works on Android, iPhone, iPad, BlackBerry, or Windows/MacOS. It has a pretty neat user interface with several convenient features. You can easily edit your documents on your online account through Box Edit.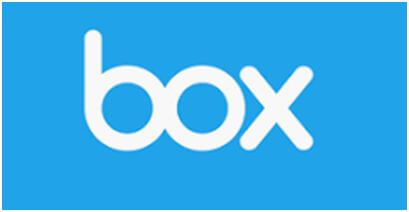 When you choose to edit a file, it automatically opens it on Microsoft Word if it is installed in your PC. After you have made the changes and clicked save, your online file will automatically be updated with the changes. You also have the option of separately making notes on files.
You can upload or download files or even entire folders in ZIP form on both phones and PCs and it comes with a good desktop sync client. You can also search through all the files you have stored on your Box account.
Box allows you to share both files and folders the recipients do not need to be account holders. It also provides password protection for file sharing, which requires all the recipients of your share links to enter a password before they are granted access. This step makes sure that if someone gets hold of the share link by accident, they cannot view your files. For the protection of your account, there is two factor authentication too. For the protection of your data, industry standard encryption is used and for backup, multiple encrypted copies are kept as a practice of redundancy.
Google Drive offers one of the highest amounts of free storage out there: 15 GB. Plus, you also get free unlimited storage for your photos. You also get really fast transfer speeds and great customer support 24/7.

We know Google is everywhere. Not only does is make several brilliant products of its own, it is involved in many third-party products as well so its online drive comes with perks.
First of all, like OneDrive comes with the Microsoft Office suite, Google Drive comes with the Google Office suite, making it excellent for collaboration. You can easily co-work on documents, presentations and spreadsheets using Google Docs, Slides and Sheets respectively and you can make live edits as well.
For each of the files you create using the Google Office suite, you have the option of converting it to or viewing it in the Microsoft Office suite with a simple Google Chrome extension.
It gives you access to one of the best note-taking apps, Google Keep. Through Google Photos, you can arrange and edit your photos as well as post them to social media easily. You can also upload an unlimited number of photos but each photo is limited to a resolution of 16 megapixels. For videos, you have the option of media playback.
You don't get passwords for link sharing but link expiry is there. The encryption protocol Google Drive uses is AES 128-bit, which is not as strong as 256-bit though.
Dropbox is probably the most well-known name in online storage. They start with 2 GB of free storage but you can increase this through referrals. On each referral, they award 500 MB of free storage up to a maximum of 16 GB.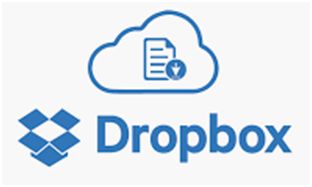 Completing the Dropbox getting started guide or making contributions to their community forum can earn you still more free space.
You use this guide to earn upto 18 GB free dropbox space for lifetime.
Once you install Dropbox on your device, you can set up automatic backup for your files. Dropbox has pretty commendable file management.
There is online Office integration. This means you can not only edit but even create documents on your online account through Office online. It also has a note-taking app called Dropbox Paper.
It even allows you to play you music and videos and view your photos on your online account. Even though the music player is not too advanced right now, it still is a great perk. Their full-text search enables you to easily look through your documents and find a specific one.
Dropbox has password protection for file sharing so if your links leak, your data won't be compromised. They also have expiry dates for links. Depending upon your settings, this option expires links after a certain period of time so they don't lead back to your data anymore.
On the account itself, you have the option of enabling two-factor authentication. As for security, Dropbox uses AES 256-bit encryption protocols to protect your data at rest and in transit.
These guys give you 10 GB of free storage with your account but you can add more to that through referrals. Each referral earns you 1 GB of free storage which is a great deal and you can earn up to 4 more GB by downloading their application and desktop sync client.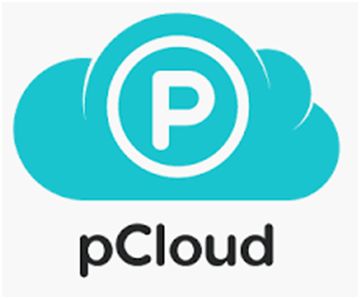 pCloud has a great online player for your music. In fact, it allows you to play on shuffle or repeat and even make playlists. Its video player is great too.
Once your videos are converted to a web format, it plays them hitch-free. It places no resolution limits on your photo uploads so the quality of your snaps is not reduced. It also comes with a photo-viewer that lets you see your photos as a slideshow.
There is no app for notes here, though. Since its not integrated to any office suite, it does not offer file editing either.
One of the greatest features of pCloud is its cloud to cloud backup option. Through it, you can back up your data from Google Drive, OneDrive and Dropbox to pCloud for extra safety. It can even back up your files from social media platforms like Facebook and Instagram.
pCloud has both link passwords and link expiry for file sharing. It uses 256-bit AES encryption to protect your data always. It is zero-knowledge which means the provider does not keep the encryption keys so they cannot view your data.  It also has two factor authentication for your account.
If you are a student, we would recommend OneDrive because you will get great collaborative features, free access to software you will inevitably use during your education and how can we forget: 1TB of free storage. If you have moved on from educational exploits but still want a great platform for collaborations, go for Google Drive. We would also recommend Dropbox or pCloud if you need media playback as both of these let you play online the music and videos you've put on the cloud.