Technology is continuously evolving and will continue to do so in the coming era. The change in the technology is also impacting the industries like cosmetic industry, health industry, education, entertainment, the travel industry and many more.
Travel and tourism industry is no longer hidden and gone are the days when travelling the world was like an unknown step. It has transformed and technology has reinvented the different ways to explore travelling for you so that you will find places easily.
Now travel agencies and physical booking are diminishing due to the travel mobile apps. According to the survey travel-based mobile apps are on the 5th position in the downloaded category and 60% of smartphone users prefer to use travel and tourism apps while planning their holidays rather than going to travel agents.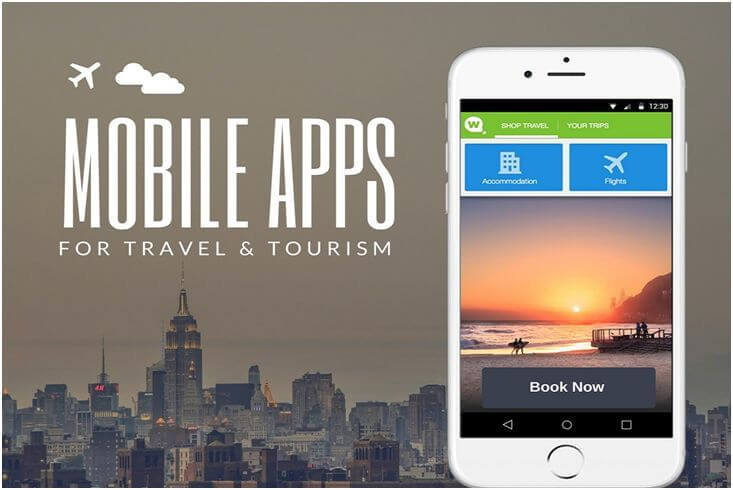 Thus, with the availability of advanced functionality mobile apps. You now don't have to rely on guidebooks for travelling. The advancement in mobile app development technology has made it very accessible to know anything about the world instantly.
So let's have a look at how mobile apps are transforming the travel and tourism industry.
Travel and Tourism Industry Mobile Apps:
Travel and tourism mobile app helps users to plan their vacation which includes travel, accommodation, route mapping, cab booking etc. These are basic needs that need to be done besides this there are many other services provided by mobile apps.
Navigation
Security
Offers
E-commerce
Travel updates, pictures, reviews etc
In fact, the tourism industry is using mobile apps to gain user engagement and market penetration.
Advanced Functionality That Makes Travel Apps Successful
Weather Forecasting:
Real-time weather forecasting functionality in the mobile app will help you to make flight bookings and also helps in packing. As you will get to know what type of clothes you need to pack according to current weather forecasting. Moreover, these types of apps are fit for different continents, regions as well as to know the temperature of the sea etc.
Smart Booking System:
Smart or we can say Intelligent booking systems functionality included in mobile apps will help you to execute functions like price comparison, reminders, push notifications for current discounts, save future bookings that too with a single mobile app.
Easy Payment Transaction by reducing paper:
With easy payment option, you can now pay online without going physically to another location. Thus, app transaction allows accurate storage of customer data. These travel and tourism mobile Apps are the new way to keep receipts and documents online.
Optimized SEO Strategies:
Travel apps are SEO optimized that help users to get relevant results when they search for a place. Thus, it becomes easy for you to get proper results on the app as also help the businesses to get the customer preference that what they look for and how they use the app so that they can make next strategy.
Optimized SEO app will surely enhance the user experience as it offers suggestions and help you to know more places based on your preferences and location.
Geolocation Features:
This feature in the mobile app helps you to reach safely to your destination without getting lost in the middle of nowhere. Thus, this is best for people who are unaware of the road means travelling first time to the new location. This features also help you to reach nearby destinations like clubs, restaurants, shops, malls etc.
Besides this, you can also get the real-time view of the destination you are searching and allows people to review the locations on the globe through videos and pictures.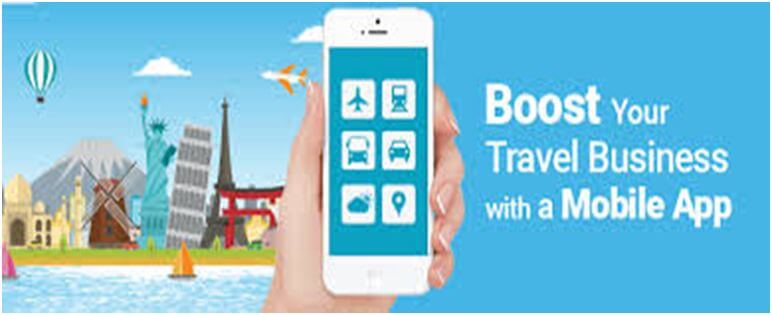 Cab Booking Facilities Through An App:
This feature helps you book the cab within the app without coming out of the cab. Thus, you can also get the estimated time to the destination without getting frustrated in the airport while waiting for someone to come or looking for the cab.
However, it also gives you the information regarding the cab numbers, drivers contact details etc. and provide you with proper security to reach safely.
Reviews:
This feature is very useful in getting the reviews of other people who have already visited the place which you are going to visit. Thus, also allow you to give reviews and share your real-life experience with others. It also helps to know about good hotels, restaurants etc.
Improved Users Experience with AR:
It has become easy for the users to book a ticket, get the details of the destination, food outlets, local places to visit, exploring destinations as well as to get the information about the building and monuments you are visiting by placing your phone camera to the required building through augmented reality.
Why people are using a travelling app other than going for agencies?
Mobile apps are developed with special features to make the process easier for customers to perform their required task. On the other hand, mobile apps have become the best connecting way for the companies to the customers as customers now want easy ways to get the task done.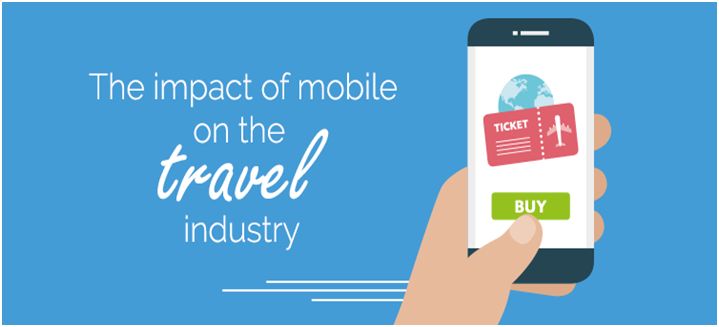 Better payment options: The main thing is that you can make a payment online by using credit card/debit card etc. They also help you to manage and book in one platform without worrying about other things.
Amazing discounts: As there are thousands of tour and travel apps so as to stay ahead from the competitors business offers discounts which include hotel booking, travelling fares etc.
Some companies attract new customers by offering first-time app use discount, promotional discounts, seasonal discounts and cost-effective holiday packages. They also give 2nd time booking discounts to get loyal customers.
24/7 Approachability: Having a tourism mobile app helps you to book a hotel anytime and you can get any kind of information anytime. It means you can use the app according to your convenience as they are 24/7 available at your service.
To Conclude…
Travel and tourism industries with the help of mobile app are giving advanced functionality to the customers like IOT, Cashless travel etc which makes users know about the places easily which they have never gone before.
Sunit Panwar is chief technology officer at RV technologies. He is very passionate about implementing new technologies in developing innovative mobile development and website development. He constantly looks forward to various interesting ideas and ways to implement them with advanced functionalities. He keeps on inspiring the developers with new functionalities, ideas as well as tools.