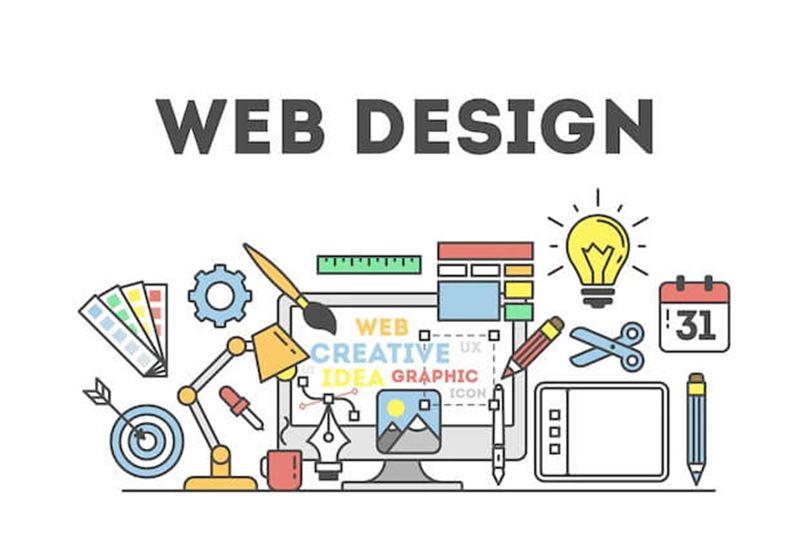 The success of any business, regardless of the industry, is hugely dependent on its online presence. In today's world, some businesses fail to realize that most consumers search for their website before physically visiting their store. Creating a website for your business also ensures the flow of revenue. It's a fact that the quality of the website leaves an impact on the results, but what we are trying to focus on in this article is to stress over the importance of having a website for your business.
Over the years and especially after the pandemic, consumer behavior has changed a lot to adapt to the evolving technologies of the modern digital era. As an example, consider the yellow pages which were in high demand just a few years ago. But today they are no longer in use and have been replaced by online directories with the advent of the internet. The number of people using the internet today has increased by several times and yellow pages are now a thing of the past. Now 97% of people search online to look for a business closer to them.
During the pandemic and lockdown days, a huge number of shoppers shifted to online shopping. Online shopping gives users a convenient way of buying things from the comfort of their homes. They do not need to go from one counter to another looking for items as they can just use a simple search option to find out what they are looking for. It also gives them several payment options with doorstep delivery options. People also love online shopping as it can be done not just from laptops but also from a smartphone. Due to this, several companies are converting websites to android apps.
So, if you want to grow your business and be within your audience, then you need to grow your online presence. This can be done perfectly with a website. But if you are wondering why you need to have a website, then here are the top reasons to consider.
Increase Your Credibility
A professional website proves that you are taking your business seriously. Today with the advancements of the internet and social media marketing, almost half of all the global smartphone users discover a new product or company while scrolling through their smartphones and it makes it more important to have a website. Statistics show that 75% of online users make their judgments about the credibility of a company by having a look at the design of its website. Consumers like to engage with a company that they can trust solely and the website is an important step to strengthening your relationship with them.
Meet the Expectations of Your Customers
In today's tech-savvy generation, customers expect your business to have a website to get more information about your business from it. Your website on the other hand can help you to increase your brand value, and business, create a positive impression, reach out to a much wider audience and deliver a strong marketing message. If you aren't an e-commerce then you can try to figure out the pain points of your customers and focus on solving them with your products and service.
Increase Your ROI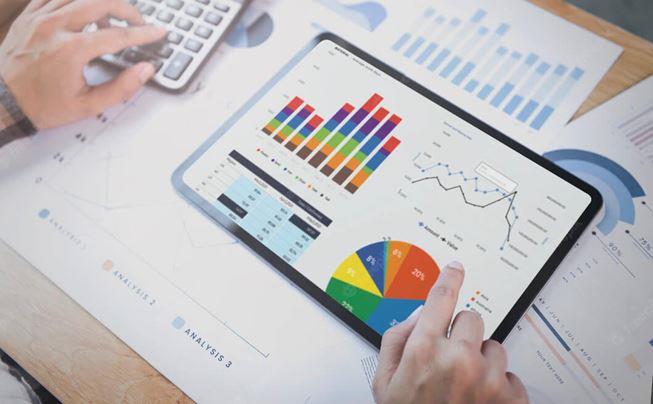 In 2023, it doesn't cost you a fortune for creating a website for your business using the whole lot of free tools available like WordPress. But on the other side, it offers you a whole lot of return on investment. Websites that are search-engine-optimized, allow you to be noticed by a wider target audience to whom you can promote your products and services. Consumers also get influenced to successfully convert into a business by the content of the website.
Symbol of Social Proof
A lot depends on what your customers have to say about your business. No matter if you are a 5-star rated big-sized brand, people still would like to visit your website and learn more information about your brand. To win their trust, one of the best ways is to include customer testimonials on your website and impress the potential buyers.
Build Your Brand's Identity
One of the most important things to do for growing your business is to showcase your brand to potential customers. You need to increase the chances of your audience converting into successful clients by concisely establishing your identity, and what you stand for and represent. This also gives you an edge over your competitors and sets you apart. But doing all of this without having to create a website for your business can be extremely challenging as it would be tough for people to find reliable and quality information about your business.
Get Organic Website Traffic
When you are on the web and have a website that is SEO-optimized, your chances of showing up at the top of Google search results will increase. In simpler words, this means that when people will be searching for a product or service that matches yours, the chance of your website showing up in the results will be high. This will give you the chance to increase the base of your customer drastically.
Compete With the Industry Giants
Yes, this is an undeniable fact that to give a fair fight to the goliaths of your industry, you need create a website for your business. An optimized website can always rank higher and boost your image. You need to bid for the correct keywords which will increase the traffic to your website and influence the journey of your customers. They will go through a lot of research and also look for reviews. With a prominent position on the search engines, you can put a tough challenge to the leading names. Keep your focus on dominating the internet.
Show Your Offers
Any business needs to offer its customers exciting deals to thrive in the current scenario. Any website is always the first point of interaction of your brand with your target audience. On a website, you are not just showcasing your products and deals but also the features, short explanatory videos, tutorials, and others. You will also be highlighting your testimonials and awards that elevate the trust of every visitor to your website. You need to keep the visitors of your website engaged for a much longer time.
Narrative Control
No one can control what people have to say about your brand, but you can influence the perception of your brand by telling your story on the website. Any website is much more effective compared to printed ads or handbills for spreading the motto and vision of your brand. With over 60,000 searches every second on Google, you can be assured that there is someone, somewhere in this world, looking for your service or product.
Social Media Reach Is Not Enough
In 2023, it is not enough to just have a business page on Facebook to get new customers. It isn't enough to have only a social media presence as all the businesses are having that. As per reports, in 2018, people used to spend around 50 million hours lesser than what they used to do in the years before that. This is because there are several other social media platforms than just Facebook. So, companies are moving to create websites than just relying completely on social media. It can be said that the blend of social media and PPC ads that redirects the audience to your website is the best way to do business.
Serving Customer Queries
A lot of businesses receive daily query calls and messages from potential and pre-existing clients about several things. This can be like location, working hours, offers, refunds, delivery, etc. If by anyhow you fail to pick up the call from the customer, he or she will be unhappy and this can impact your business. Again, attending to a lot of calls daily can distract your staff and break their concentration in performing important tasks. With a good website, your calls for simple queries will reduce but the productivity and client conversion rate will increase. It helps customers to find useful information very easily and give them a much better user experience.
Make Important Announcements
A website stays live 24/7 and it becomes much easy to post important updates and announcements for your customers over it. It is an effective way to keep them updated about all the important things that you are doing. If something is of interest to them particularly, then your chances of upselling them increase. You can opt for professional web and mobile app development services for more help.
For any business, websites have become extremely important. Creating a website for your business that is designed professionally and is different from all the others can impact your sales, boost your image and help you to reach other potential customers. Having a basic website cost, you very less and can give you huge returns over the years. You just need to keep it updated and maintain it and implement the SEO mandates from Google.
Sam Josh is a professional technical writer in Zenesys since 2011. He loves learning new technology and writing it down on paper. Apart from writing skills, he also likes web designing. His clients know him for creative writing and designing.