Google, undeniably, remains the most popular searc h engine with over 70% of the search market share. To deliver the best search engine results and experience, Google is always changing and evolving. It is transforming the way users used to access the internet and also affecting the website owners that rely on Google to reach their audience. One of the notable changes being implemented at Google is the Accelerated Mobile Pages (AMP).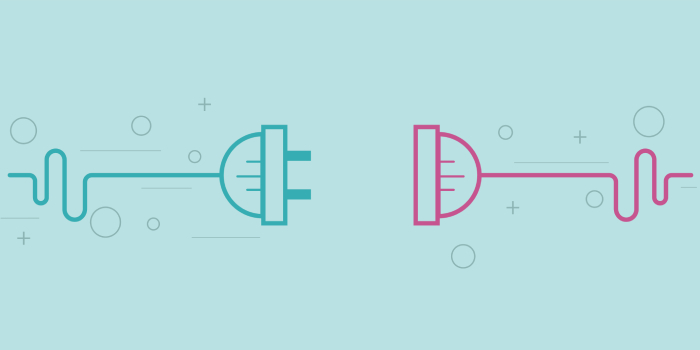 So, What is AMP and How Does It Work?
The AMP project targets mobile users and enables them to have great user experience while consuming digital content using their mobile devices. To achieve this, developers of the AMP project had three primary goals. The first was to make the website load faster on mobile devices.
Second, the AMP project was intended to let mobile device users access beautiful web pages. AMP has the power to enhance web experience across all devices, whether desktop or smartphones. The main objective is to bridge the gap between mobile and desktop experience while using Google services. AMP not only targets mobile users exclusively but all internet users across all devices to let them enjoy benefits that AMP offers. Third, AMP focuses on high performance to allow users to enjoy the same quality of Google experience irrespective of the devices they are using.
Content creators are the ones who largely benefit from the AMP project. The platform offers unique plugins that website owners can use to make the most out of the solution. Using AMP with your website is quite easy and budget-friendly. Interestingly, WordPress is one of the platforms that work best with AMP. All you need to do is integrate AMP into your WordPress site using the special plugins.
Content creators with little knowledge can approach a professional WordPress development company to set up the website in a matter of minutes. Getting professional WordPress development services from such firms is a good idea if you want seamless integration of AMP with your website. Generally, the AMP plugins enable visitors to leverage the full benefits of AMP while ensuring content accuracy. Furthermore, the plugin supports WordPress's core themes along with optimizing the CSS of your website.
Things You Should Know Before Opting for AMP
It's worth noting that AMP is not a search engine optimization tool. However, this tool increases the loading speed of the website which is a crucial aspect of SEO. Still, it is better to treat AMP different from SEO so that you can allow your website to leverage both tools to better rank on the search engine result pages.
Another thing that you need to consider before deploying AMP is that it has certain limitations when it comes to coding your web pages. Usually, AMP is written in HTML but it provides a JavaScript library for website owners to use. However, it restricts the website owners to these libraries, thereby denying them the opportunity to use other tools that may enhance the website. For example, when you deploy AMP, it will cut back on the function flexibility that you enjoyed while coding your web pages.
Lastly, you should also know that deploying AMP can adversely affect your web traffic. Generally, readers like sharing links of websites when they find the content therein interesting and relevant could benefit others too. These shared links point to the original website and drive more traffic to the website. On the other hand, sharing links that lead to AMP content does not follow the norm, instead, they point the readers to the Google search engine, hence not allowing the original website to gain the deserved traffic.
However, when you're concerned about improving the speed and performance of your WordPress website, there is no better option than using AMP. AMP provides cross-platform compatibility which helps you target any group of users.
AMP WordPress Plugin Integration Essentials
Before you try integrating any of these AMP plugins for your WordPress website, make sure you
Back up your entire website
To check if it works well in your hosting environment
To review if it meets your requirements for the site
Hire a WordPress developer to ensure that it is configured properly
To check if it supports your theme.
With that said, let us explore in detail the top AMP WordPress plugins that ensure high speed, search, and tracking.
Top 10 AMP WordPress Plugins for Speed, Search, and Tracking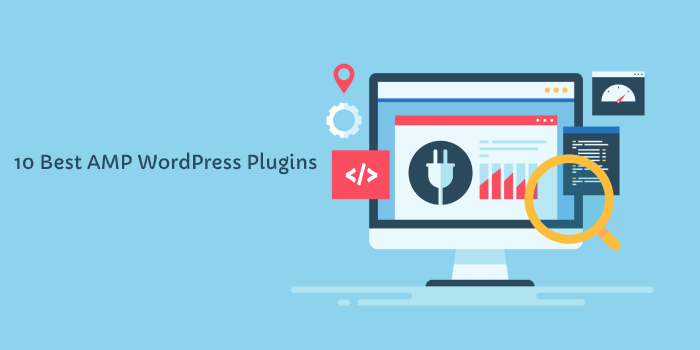 1. The Official AMP Plugin for WordPress
If you're wondering which plugin to choose from in this list, you can certainly rely on the one that's designed by the official AMP project.
Here are some of its salient features:
Supports WordPress Core Themes: The official plugin supports the WordPress core themes like Twenty Twenty.
Compatibility Tool: Sometimes, automating AMP markup insertion is impossible. In such a case, the plugin will indicate which components are causing issues so you can fix them manually.
CSS tree-shaking: AMP will remove unused cascading style sheets (CSS) so you can stay within the stringent AMP-mandated 50k limit.
AMP Stories: The tool helps you to create, edit, and publish AMP Stories.
You may also configure the official AMP plugin to follow one of three template modes:
Standard: You can use the plugin for your entire site. You don't need to separate AMP and non-AMP content.
Reader: This template mode displays web pages with a simplified design that meets AMP standards. Each web page comes with a canonical URL and an AMP URL.
Transitional: It enables you to deliver AMP and non-AMP experiences with the native look and feel.
The official AMP plugin also gets updated frequently. So if you prefer keeping up to date with newer versions offering new features, choosing the AMP plugin is the best option.
2. AMP for WP – Accelerated Mobile Pages
AMP for WP plugin is among the top-rated options in this list. The plugin has earned a higher average rating than the Official AMP plugin
AMP for WP comes with expensive features including:
AdSense support
Email opt-in support
Contact Form 7 support
Call To Action support
In other words, if you wish to renovate your website into a mobile-like app and use it for digital promotion, this plugin will be an ideal choice for you.
The tool works well with plenty of standard WordPress SEO plugins such as Yoast SEO, All in One SEO, SEOPress, Rank Math, and The SEO Framework.
Moreover, AMP for WP can also be integrated with WooCommerce. So, if you're running an online store, this tool can give you a competitive edge in the market. It is always wise to hire WordPress developers who can get things up and running in a matter of minutes.
3. Schema & Structured Data for WP & AMP
Adding markups to your web pages is essential to get them featured as rich snippets in search results. The Schema & Structured Data for WP & AMP plugin can help you to do it quickly and easily. The plugin supports AMP and this makes it better over others. Besides, it also supports 33 different schema types such as blog posts, news articles, recipes, products, videos, and local business details. In case, the type of schema that you're using is not supported by the plugin, you can hire WordPress developers and they'll add it for you.
Not only this, the tool also supports conditional display fields, so you can easily determine which posts, pages, or other content gets marked up. Using this tool, you can even import markup data from other schema plugins such as SEO Pressor and WP SEO schema.
4. PWA for WP & AMP
If you want to convert your website into a Progressive Web App (PWA), you should try using the PWA for WP & AMP plugin. The tool offers full AMP support and helps in delivering an amazing user experience. In addition, the plugin also offers UTM tracking, multi-site support, and a cache expiration option. Not only this, PWA for WP & AMP plugin also comes with a service worker feature that optimizes your WordPress website that ultimately increases the load speed of your website. Above all, the plugin also allows users to access website content in offline mode or in areas with slow internet connectivity.
The premium version of the plugin allows you to load an icon library, calls to action, and data analytics.
5. Glue for Yoast SEO & AMP
If you're using the Yoast SEO plugin and the Official AMP Plugin for WordPress, then you'll need the Glue for Yoast SEO & AMP plugin as well because it's the "glue" that makes the two plugins work together. It also makes it easier for you to customize your AMP content. Besides, the Glue adds rudimental styling which helps you retain at least a little amount of the website's look and feel for AMP visitors. The plugin is developed by the developers of the Yoast SEO plugin.
6. AMP WP – Google AMP for WordPress
This is one of the newest plugins in the library of AMP plugins. Currently, it has earned only a thousand active installs. However, it is one of the most reliable AMP plugins. As described by the developers, you can achieve as much as a 5x faster load with the plugin. Additionally, the developer also claims that is fully compatible with the Yoast SEO plugin.
Some of the other features that you'll get with the plugin include:
GDPR support, exclusively for Europe
Slider support
Related posts view
Image lightboxes
Optional sticky header
Support for third-party analytics tools such as Google Analytics.
Ability to configure AMP for specific taxonomies such as tags and categories
7. weeblrAMP CE
The weeblrAMP plugin is a notable AMP plugin that enables you to create a nearly complete AMP version of your entire website.
Moreover, the plugin works well with several other tools such as
Disqus
Google Analytics
Google Tag Manager
Facebook pixel
Yoast SEO
Jetpack
WooCommerce
Contact Form 7
Gravity Forms
Additionally, the tool also helps you to customize the AMP experience using template overrides. Currently, weeblrAMP has received only 700 active installs with a 4.5-star rating.
8. AMP It Up!
With AMP It Up! plugin all you need to do is set it and forget it. Simply install and activate it you'll automatically get an AMP-compliant website. Owing to the fact that there is nothing that simple, especially in web development, you will have to do some manual configurations to see the magic.
AMP It Up! works with the following
GDPR
HTTPS
Google Analytics
YouTube
BrightCove
You can also add your custom JavaScript to your AMP-powered website. This provides you with some flexibility with the functionality. Also, the plugin automatically adds social share buttons to your pages so you don't have to find another plugin for that reason. Moreover, the tool automatically converts content with images into an AMP-compliant carousel. The AMP It Up! has got only a few hundred installs with a 4-star rating
9. AMP Stories for WordPress
When it comes to creating fast-loading full-screen content on the web, you can use AMP Stories to attract and engage more visitors. AMP Stories is just like Instagram stories where you can include text, images, videos, audio, and animations as you like. If this seems interesting, you should consider taking a look at AMP Stories for WordPress plugin. Using this plugin, you can easily create a Story by just filling out a form on a post. You can even add a URL in the Story that can be useful to redirect people to a specific part or page of your website; for example, to place an order. With the pro version of AMP Stories for WordPress, you can get other features including bookend management, support for extra content at the end of Stories, and Facebook integration. As of now, the plugin has earned a 5-star rating.
10. All in One SEO Pack
This plugin is similar to the Schema & Structured Data for WP & AMP, however, it not a dedicated AMP plugin. Despite this fact, All in One SEO Pack is treated as one of the most robust plugins in the AMP ecosystem. Why? It is because it is easy to use, making it an apt choice for newbies. Interestingly, the plugin supports a wide range of SEO functionalities and ideal option for WordPress website owners who do not want to compromise on visibility and viewership.
Additionally, this plugin is supported by a large community of developers who improve it from time to time. That is why the plugin gets updated twice a week. Moreover, a huge community means you can get instant assistance from the active members no matter where you are. This is an all-inclusive tool that helps you optimize your website in every way possible without getting tens of plugins for specific purposes and weighing down the functionality of your website.
Wrapping Up
Today, every third person uses mobile phones to access information on the internet; therefore, it is important to have a mobile-friendly and fast-loading website. Fortunately, AMP makes it easier to do so. However, you will need to manually implement AMP technology on your website, which is not as easy as it seems. If you haven't deployed AMP support on your WordPress website, why not try one of the plugins listed here and take your WordPress site to the next level?
Abha is an ardent writer who shares new tips and ideas on WordPress web development and ways to better optimize websites. He also writes on the latest development trends that every WordPress development company adopts to build a high performing, feature-rich, and secure WordPress websites