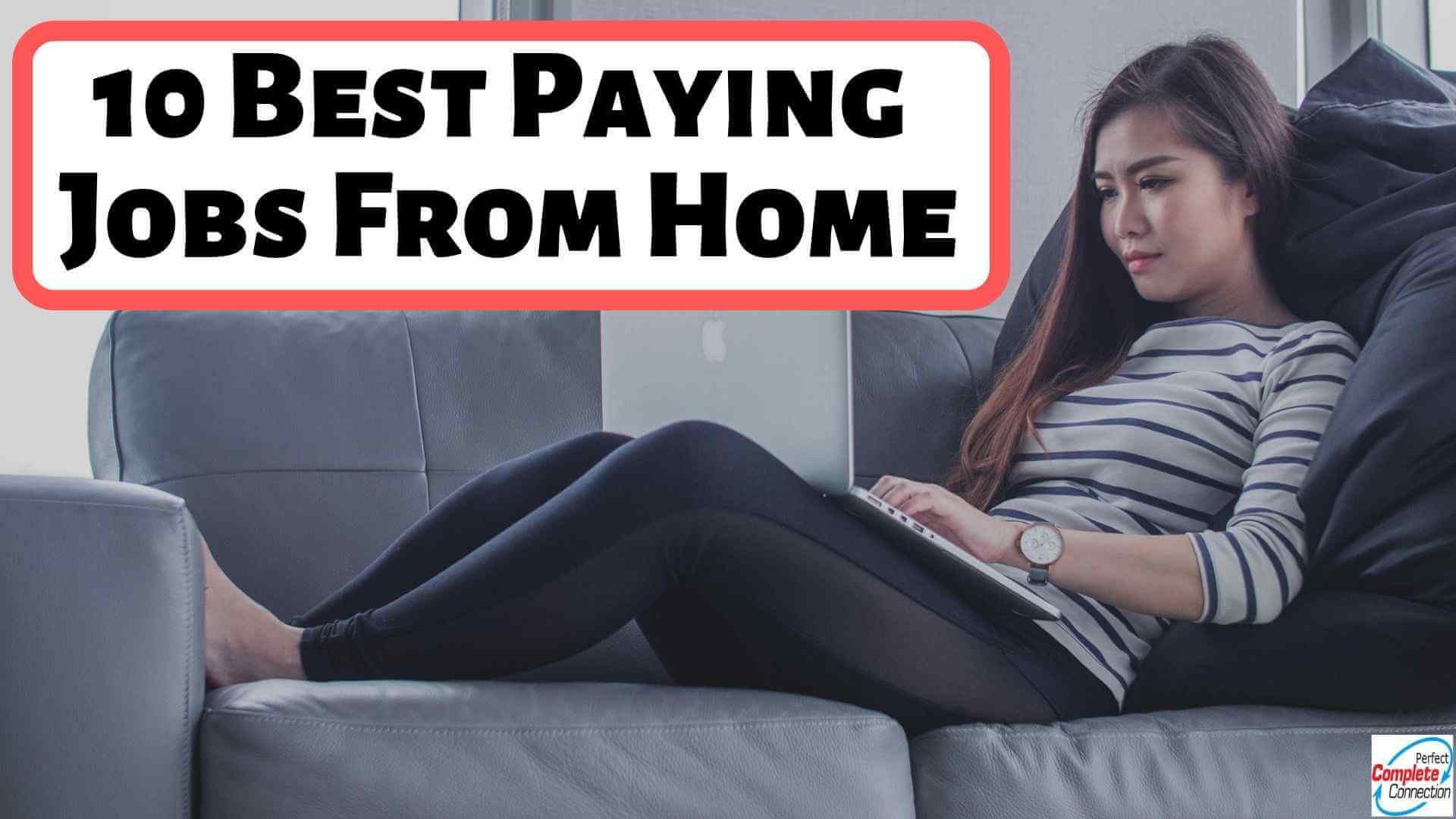 Gone are the days when college students, housewives, retirees and other jobless people had to look out for a 9 to 5 job.
Now they can find some of the best paying jobs right from the comfort of their home.
You don't need any college degree or some special educational qualification to get started, anyone can do it.
Here is the list of 10 such best paying jobs that can be started from home.
1. Blogging
Today one of the best paying jobs from home is blogging. Younger generation in the age group of 14 years to 34 years is very attracted towards blogging.
It gives them financial as well as emotional independence. They don't have to work for a 9 to 5 job with a limited growth opportunity. With blogging they can earn as much as they like.
A blogger can easily earn $200 – $5000 per month depending upon how much he/she puts in. You can start blogging right from your home in your pajamas with a computer connected to internet.
Blogging is for everyone who has basic understanding of internet, computers and good knowledge of English. Its quick & easy to start a blog today. Blogging is not a blue-collar job.
2. Freelance Writing
For those who are finding Blogging a bit difficult then they can go for Freelance writing. With freelance writing you focus only on writing part unlike blogging where you also need technical knowledge.
There are different types of freelance writing like article or feature writing, copywriting or content writing, editing etc.
You can choose a style which suits you the most. You don't have to go out to find a freelancing job. You can go to websites like upwork where companies and businesses are looking for freelance writers.
Beginners may find it difficult to get started but once you establish yourself, you can easily earn up to $2500 monthly.
3. Data Entry Work
If writing is not your cup of tea then you can look out for a Data Entry Work online.
A regular Data Entry Work includes
Converting image file into MS Word document
Audio to text
Form Filling
Captcha Solving and Captioning
Copying & Pasting, Formatting etc
You can choose a job which you find easy. Data Entry Work are available online as well as offline. You just have to do some research before you find a genuine company that pays you regularly.
You receive all the files via email and you finish the work and submit it also via email. So you work right from home.
Speed and accuracy is very important.
4. Medical Transcriptionist/Transcriber
Don't mix medical transcriptionist jobs with data entry jobs. It is because transcriptionist jobs require completely different skill sets than a regular data entry work.
In this industry there is a huge shortage of qualified Medical Transcriptionists.
Hospitals and Insurance companies are in great need of transcribers who can document patient's health report and other research data.
So a transcriber requires good listening skills, knowledge of medical jargons and terminology, fast typing skills and at least two years of prior experience in this field.
But you need some money to invest in buying computer hardware and software along with a transcriber unit.
Medical transcriptionists earn $40 – $50 per hour with an earning potential of $65,000 a year. This income is way more than a regular data entry operator.
5. Online Tutor
Teaching can be a very lucrative job and can be done Online right from your home.
You can build your own website and get students to join your tutoring class. You have to look out for students by leveraging the power of social media platforms like FaceBook, Whatsup, YouTube etc.
You conduct coaching sessions online where you teach a batch of 10 to 15 students for 45-55 minutes. You make around $40 – $50 for each session.
If you are willing to put in some effort and able to get right demographics of students then you can easily earnup to $50,000 per year investing very little.
Although you can teach many other subjects like Math, Physics, History but English courses are in great demand because there is no dearth of clients around the world who are willing to pay any amount.
6. Virtual Assistant
There are approximately 100,000+ (combined) virtual assistants listed on freelance websites like Upwork, Guru, Freelancer and PeopePerHour.
A Virtual assistant can be an employee, freelancer or an independent contractor who assists businesses and individuals online.
A virtual assistant's work may include tasks like scheduling, organizing and sorting, data entry, designing, copywriting etc. They communicate with their clients via VOIP services like Skype, Google Voice etc.
However before you apply for this job, you must have some prior experience in the real or non-virtual world.
7. Event Planner
Whether it is planning a wedding, birthday party, a weekend party or any other social event people are looking for event planners to outsource their entire organizing headache.
As an event planner you take care of everything like decoration, handling guests, lighting and designing, catering, sitting arrangements etc.
Event planners are in great need especially in cities. You can run this business right from your home.
8. Child Daycare
Child Daycare is booming in cities where both the parents are working and can't attend their child in day time. Hence they are willing to put them in a daycare center for few hours.
You can start a daycare from home and take care of at least 10 to 12 children. You just need toys, furniture and few helpers to get started.
9. Stock Trading
Firstly I need to caution you that the Stock Trading is not for everyone.
However the earning potential is mind boggling only if you are able to analyze markets properly.
You really don't need much of an investment to get started, just a computer with internet connection and a demat account is enough.
The investment amount is very low and you can even get started with just $100. A successful trader can earn up to $2000 and more in just one month from home.
10. Consultant
Consultancy is an age old profession that can be done from your home. You can become a real estate consultant where you earn commission by helping people who are looking for a home on rent.
You earn commission from both sides the landlord as well as the renter.
Not just real estate consultancy but also HR consultancy where you help companies to get new recruits. You earn commissions from the company for each recruit you refer.
Both of these businesses can be started from home.
So these were 10 high paying home based jobs. You can choose anyone of them which suits you the most.
Chris Mcdonald has been the lead news writer at complete connection. His passion for helping people in all aspects of online marketing flows through in the expert industry coverage he provides. Chris is also an author of tech blog Area19delegate. He likes spending his time with family, studying martial arts and plucking fat bass guitar strings.