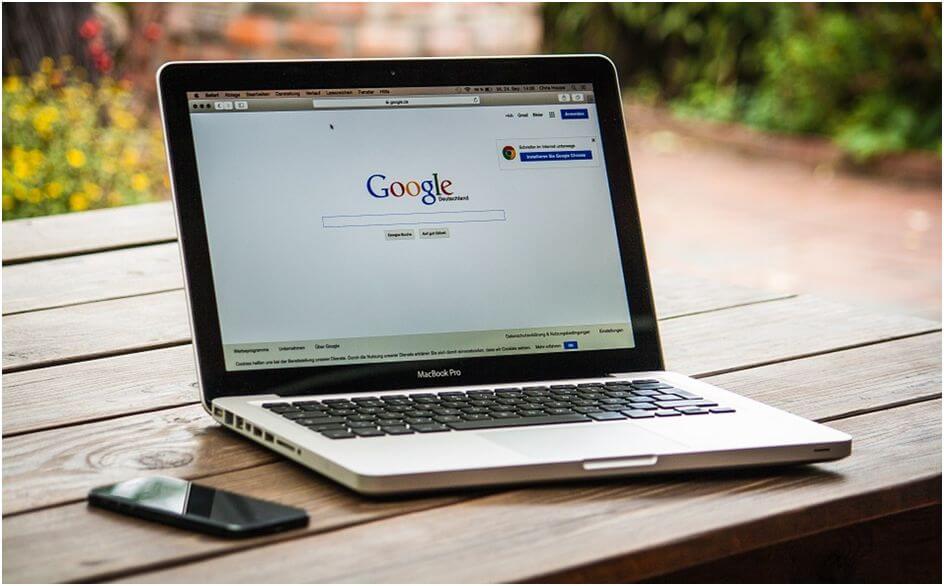 Whether you're a seasoned SEO specialist or a rookie SEO Analyst for that matter, it would be quite impossible for you to have missed the memo that names the world's search engine giant: Google.
Garnering a staggering worldwide market share of 88.47% (as of April 2019), Google continues to make its name known in the world-wide-web as the reigning and one of the most sought-after internet-based search engines.
If you ask around, almost anyone who knows how to build a WordPress site (or simply navigate through it) is aware of how important Google rankings are. With a big audience and user reach, Google can send massive online traffic your way if you land on the first page of its SERPs.
That being said, if you are trying to establish an online presence for your company or brand, enhancing your site's Google rankings should be on the top list of your digital marketing campaign.
But how do you do this without getting penalized?
Here's a quick run-through on how your site can get a higher rank on Google's search results minus the hassle of getting slapped by a penalty:
Get to know the giant
Google runs on a series of algorithmic programs embedded in its web search platform to help match users to the right source of information. As with all search engines, it has web crawlers or bots that index pages and filter them based on several ranking factors. Depending on how your website fares on the ranking factor evaluation, you can expect your site's position in its list of search results to move higher up the ranks if it passed the criteria with flying colors.
But your spot in Google's ranking does not solely depend on ticking off ranking factors from a checklist. You also have to be aware of what penalties your page or site should avoid as this also affects your standing in the SERPs.
In essence, there are two main types of penalties handed out by Google:
Manual actions
Algorithmic penalties
When you violate the quality guidelines set forth by Google, its human reviewers slap your site with a penalty called a manual action. You'll get notified of this human-imposed penalty through your Webmaster tools account. Similarly, you'll get instructions on how to fix the issue and get back to Google's good graces.
Algorithmic penalties, on the other hand, are a result of the continuous progress in Google's algorithm updates. The only indication for this one is a drop in your ranking, so you have to be vigilant and constantly updated.
Evaluate your site and its metrics
Once you've learned how the system works, it's time to assess how your site and its pages. And the first one you need to know is your current ranking so you'll know how much work you will need to do. Fortunately, you can easily do this nowadays using several tools and resources that help website owners track down where they are in the SERPs.
Next, know your numbers and understand what they mean. It's easy for your hired SEO agency or link building company to gather data and generate reports for your reference. After all, that's what SEO metrics tools are for. But what's crucial is for you to understand how to interpret these metrics.
For example, your organic traffic results tell you how many users get to reach your site via Google search. Bounce rate, on the other hand, informs you how many of these users decide to leave your site's page without continuing to another page.
Page speed is another important metric that you should take into consideration. It may be well worth noting that your site may lose search ranking if it does not live up to Google's measuring stick when it comes to speed update.
There are many other tracking metrics to keep an eye on. The bottom line is you need to know where you (and your numbers) are with respect to your Google ranking goals, so you can create a solid plan to work your way to the top.
Optimize accordingly
So, you've learned about Google's ways and you've looked into your site's standing. You now know what to avoid and what needs improvement. Now it's time to get (your ranks) moving.
Read up on SEO for dummies and you'd know that there is actually no one size fits all solution for every ranking problem. The best small business SEO services know that your rankings on search engine platforms are based on your site's unique wiring.
However, there are several white hat SEO best practices that you can employ to get to that coveted Google ranking spot. And based on the assessment for your site and its metrics, you'll know which factors you will need to prioritize for optimization.
Say, for example, your mobile organic traffic metrics are down. Then you'll know that you would need to optimize your site and gear it to pass Google's mobile-friendly test. Similarly, you can work on attaining Google's prescribed responsive web design so your website runs smoothly across all device platforms.
Similarly, if Google continues to send you that notice on Google console about site security warnings, you can avoid a penalty and rank higher on Google's search results if you secure your site with HTTPs. This search engine giant has underscored website security and emphasized it by making HTTPS as a ranking signal. All you have to do is to abide by Google's guidelines and watch your site improve in rankings.
In the same manner, if you found bounce rate metrics to be alarming, then you can address elements such as content quality and keyword traffic value. This way, Google will see your effort to improve user experience by generating fresh and authentic content regularly. And by combining the content with correctlytargeted keywords that take into consideration user intent, you increase your chances of climbing up the Google SERP ladder.
In sum, if you want to be among the websites that dominate Google's top spot in the SERPs, you need to know how this search engine giant operates. Familiarize yourself with its guidelines and algorithmic updates so you know the penalties you need to avoid. Then, take a hard look at your site's current ranking and the metrics and issues that keep it from rising. Finally, prioritize your optimization tactics based on your site's recent findings as well as the latest trends.
Originally from the U.S., Rana Tarakji is an SEO Analyst and the founder of One SEO – a multinational link building company -, author of Off-site SEO guide: A Hands-On SEO Tutorial For Beginners & Dummies, and a web content specialist who now lives in Beirut, Lebanon. Rana's work has appeared in a wide range of publications in print and online, including Entrepreneur, Life Hacker, Upwork, Christian Today, and many other outlets.