Food trends keep on evolving; the early 2000s were all about comfort food like cupcakes and muffins; however, recent years have shown a preference for healthier food items. A lot of things change in the food industry every passing year; people develop new tastes, socio-cultural elements popularize certain foods over others, and seasonal foods bring about changes.
Hence, food brands need to keep up with evolving consumer behavior and quickly changing trends. According to experts, the food and beverage industry is likely to earn more than $75 billion and is expected to reach a volume of $100 billion by the year 2024.
Therefore, it makes good business sense to engage with the growing food consumers by keeping up to date with food trends. Food production brands must stay aware of what to expect in the coming years.
Social Media and Food Industry
Social media has influencedfood and beverage trends significantly in the past few years. Several tactics have been used to attract consumers using the digital market.
A few highlights are:
According to LinkedIn, Food and beverage businesses are the top mentioned brands on Twitter, having a 32% rate of shares.
Out of every 10 famous brands on Facebook, 6 are relevant to food and beverages.
Brands use their social media to inspire people to try their food items.
79% of audience trusts in blogs for their food decisions.
90% of people research online before trying a new eatery.
Online sales of grocery are expected to exceed $100 billion in the year 2023.
User-generated content on platforms such as Pinterest, Tiktok, etc. is most widely used by food-chains to attract the audience.
Now, having a look at the above stats, you must realize how food and beverage businesses are also incorporating digital media to encourage people to consume their brand.
There are several tactics that are practiced by the food industry to produce engaging content for the audience. If you are looking for what trends and behaviors to expect in the year 2023, we have sorted the 10 most essential and prominent trends to look for.
Some of the trends you can expect in the year 2023 are given below,let's have a look:
1. Clean And Healthy EatingChoices
In the past few years, we have seen a massive change in people's eating behaviors and consumption trends. While once, fast food was a lifestyle, people are now more focused on clean and healthy eating.
In the past year, we have seen a lot of green and eco-friendly brands emerging and succeeding because of the very fact that people are now mindful of what they eat. We expect this trend to be seen and encouraged even more in the year 2023 and the years to come
According to several food industry experts, people are now ordering in more green and leafy food as compared to fast food. As per Deliveroo, a food delivery service, the number of people ordering healthy food has increased by 320 percent during 2023.
This shift in consumption trend has also given an opportunity for healthy food brands and sellers to increase their market. Another interesting fact about healthy eating, according to stats, is that people in the UK consume more vegan food the most on Mondays and Wednesdays.
2. Eco-friendly and Sustainability – Taking Care Of The Environment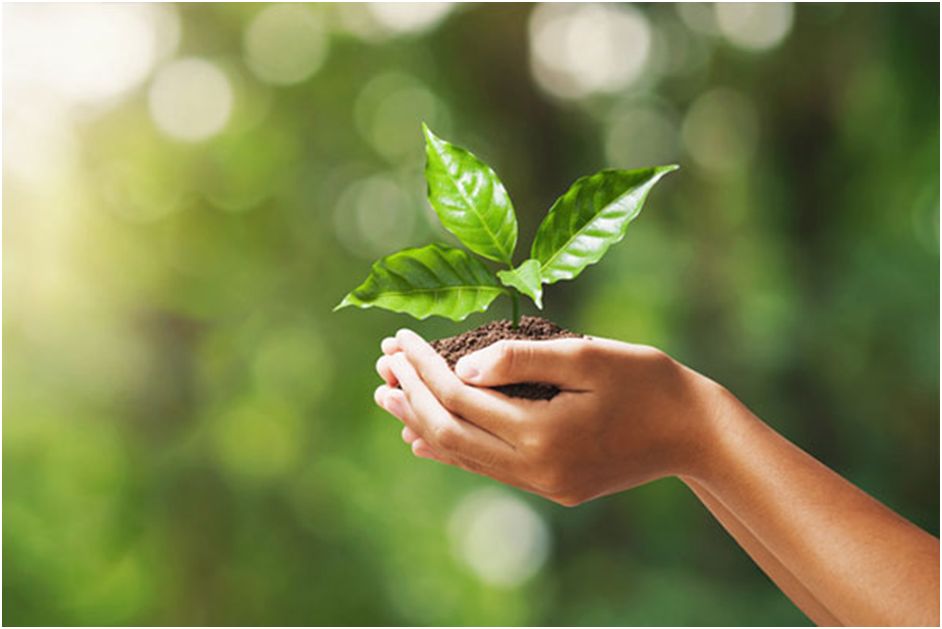 Another emerging trend in the food and beverage industry is the increased awareness of eco-friendly and sustainable foods. The consumer of modern-day is more aware and conscious of his or her consumption, and several drives and campaigns are focusing on a zero-waste lifestyle.
Consumers are now willing to pay for food that is produced sustainably and is environmentally friendly. According to recent surveys, people are willing to pay more for green food, and 7 in 10 consumers are interested in visiting restaurants that are mindful of environment and sustainability.
This indicates the high shift in consumer behavior and the impact of introducing clean and healthy food options. Around 65% of the customers pay more than normal to get organic and eco-friendly food experience.
Multiple sushi delivery services in the US are now offering eco-friendly and recyclable food packaging, an excellent initiative to reduce plastic waste used for delivery and take away packing.  Some of the ways through which restaurants and eateries can reduce waste and incorporate eco-friendly practices in their businesses are mentioned below:
Serve water to customers only when asked
Go paper-free and use gadgets to save paperwork
Donate compost to local farmers
Have recycling policies
Minimum to no use of plastic in packaging
Serve food that includes green items more.
Be conscious about energy consumption
3. Cooking At Home Is The New Cool!
Although cooking at home isn't something new, the coronavirus situation around the globe has promoted it even more. Since dining out is out of the question, people are now focused on making their own food.
A recent trend of Dalgona Coffee over the internet has highlighted the fact that people are trying to innovate recipes, and cooking at home is becoming a trend amongst people these days.
Not only is this the reason to cook at home, but today's consumer is also more aware of the food and nutrition and the effect it has on them. People want to focus on an organic lifestyle, and homegrown foods are also trending.
According to the people at AllRecipes, an online portal for recipes to follow at home, people are cooking at home more than ever, and the recipe experts are working on more new recipes as compared to the past few years.
4. Ethnic AndCultural Food For The Daring Ones!
Trying cultural and ethnic food is also an emerging trend amongst people. According to a survey report, interest in Middle Eastern and ethnic food is expected to rise in the year 2023.
A senior chef at Waitrose and Partners says increased interest in Middle Eastern cuisine is observed amongst the people as it serves to both species as well as sweetness. Amongst food cuisines, Middle Eastern, and Southeast Asian food are considered to be the most flavorful and strong.
Sauces and Indian naans (flour bread) are also gaining popularity amongst masses. People are now more interested in trying out food from countries such as Korea, Portugal, Japan, Mexico, Hawaii, India, the Philippines, and the Middle East, hence giving rise to the growing restaurant industry.
5. Alcohol- Free Items
For the current generation and the generations to come, eating clean and healthy is essential. This generation is ready to give up on booze and focus on foods that are alcohol-free.
According to several studies, people ranging in the age of 16-24 years are living completely alcohol-free lives in the UK. Experts in food and beverages have reported seeing a decline in the consumption of alcohol in the past year. People are now more interested in consuming healthy beverages, including non-alcoholic drinks.
According to research, in the past few years, a decline of 240% has been observed in the consumption of alcohol, and people now prefer to buy beverages and food that are free of alcohol. 66% of millennials are trying to live an alcohol-free life.
6. Sugar-Free Foods
Another emerging trend in 2023 is a shift away from sugar because of the same reason mentioned above, consumers are now aware and conscious about what they consume. As people are looking for healthier alternatives, sugar-free consumption has become more famous.
Cutting down on sugar has been observed lately amongst consumers and is likely to continue in the year 2023. The sugar-free trend is emerging, Coca Cola has also launched sugar-free flavored water in Japan. Hence, brands and companies should be more aware and pay attention to the emerging trend of going sugar-free.
7. Let's Spice Things Up!
Another expected trend in the year 2023 is that of spicy foods. Thanks to globalization, people have openly started experimenting with their food choices. 2023 observed an increased interest in spicy food choices, and around 60% of people believe that their food tastes better when spicy.
People are more likely to try dishes with spicy sauces. The reason why hot sauces have become more common is that people want to spice the food they cook at home, common sauces being hot sauce, chipotle, green hatch, etc. The consumers are now more aware of the various types of spices and want to consume as per their choices.
35% of the people prefer spicy main dishes
15% of the people prefer a spicy drink
35% of the people like to consume a spicy snack as compared to other food flavors
This rising trend in spicy dishes, sauces, snacks, and dips provides an opportunity for producers to introduce a variety of spices in their menus to attract customers towards their production. Restaurants are also adding in several new items with extra spice for those who love to try and experiment with their food choices.
8. Breakfast Food
In 2019 fast-food joints and other eateries shifted their focus towards healthy and green items. However, we are now expecting a bit of versatility in the breakfast menus. Enough of those eggs already! People are looking for newer options.
In 2023, restaurants, fast-food joints, and other eateries are working extensively on their breakfast menus to provide a different set of options to the audience.
Those egg benedicts are overrated, so food chains such as Wendy's announced an all-new breakfast menu in March 2023.
Restaurants are experimenting with different choices, including sausages, honey butter chicken nuggets, etc. Moreover, other famous fast-food chains such as Burger King and McDonald's are also introducing better options for breakfast.
9. Relaxing and Nourishing Food
Mental and emotional wellbeing is essential, and today's consumer is conscious of health more than ever. With quick access to the internet, people can get information about what is better for them and what is wrong for their bodies. When asked about what people expect from the food they consume, the brain's health raked 6th.
Every 8 in 10 individuals in the US have insomnia or other sleep relevant issues. Getting enough sleep is essential to have a peaceful and healthy lifestyle. Moreover, to maintain brain nourishment and mental health, food plays an important part. People are now more focused on consuming ingredients that have positive and calming effects on their bodies as well as general wellbeing.
Teas, including chamomile and lavender, are known to have calming effects on the mind and body, and hence people are more focused on consuming it for a better impact. Similarly, food items containing omega 3, proteins, vitamins, and other nutrients are more widely used amongst masses now as compared to the past years.
10. Visuals And Aesthetics – For Social Media
Talking about food trends, how can we not mention social media and Instagram-able appeal? Although it is not a new trend, however, we do not see this trend going anytime soon. Generation Z is fond of sharing everything and anything they are doing, and when it comes to food, they want to flaunt it a bit.
The food industry is closely following the social media culture. Hence, more attention is being paid on the presentation and packaging of food to make it more social media-friendly for people to share, like, and post.
Although the gram trend is not a new thing; however, it has modified slightly. The foodies of this generation are also health-conscious, so it is better to give them food that is social-media friendly yet is clean and healthy.
To make the food more presentable and social media friendly, chefs and food experts are now also making use of botanical elements such as including flowers in the presentation of food. Flowers, including juniper, maple blossoms, and balsam, are now being used while the food is served at several eateries.
Similarly, sustainably sourced food is another big trend; consumers are engaging more and more with small food brands that show how they farm their organic products. Farm to table BTS videos are playing a big role in promoting these small-scale businesses as well.
If you want people to like your brand in 2023, make sure that your brand is sustainable, presentable, and organic.
Shoaib provides ghostwriting and copywriting services. His educational background in the technical field and business studies helps him in tackling topics ranging from career and business productivity to web development and digital marketing. He occasionally writes articles for sushi delivery.