Search Engine Optimization or SEO is not an alien term for anyone who is even remotely aware of digital marketing. SEO refers to the customization of a blog or website's content to improve its ranking on search engines and bring in more traffic, thereby generating ads and earning profits. As of 2019, 36% of marketers believe that SEO techniques are better than PPC (Pay Per Click) when it comes to digital marketing.
The whole concept of SEO is very straightforward. All you need to do is load your content with appropriate and popular keywords pertaining to the topic so that even random phrases, single words, and long term keywords direct people to your website. This is the basic idea that drives SEO statistics. There are indeed a large number of rules that need to be followed but once the efforts are put into the right places, benefits can be reaped for a long time in the future.
Certain interesting SEO facts and statistics as of 2020 are listed below:
The SEO industry is all set to reach $80 billion in total valuation.
SEO can drive a 14.6% rate of conversion if everything is done right.
Most search engines drive 10 times more traffic to shopping sites than they do to social media.
Google owns the largest market share among all search engines – a whopping 74.75% (5.5 billion+ searches are performed on Google every single day)
You're 53% more likely to show up on the first page of Google if you have a video on your homepage.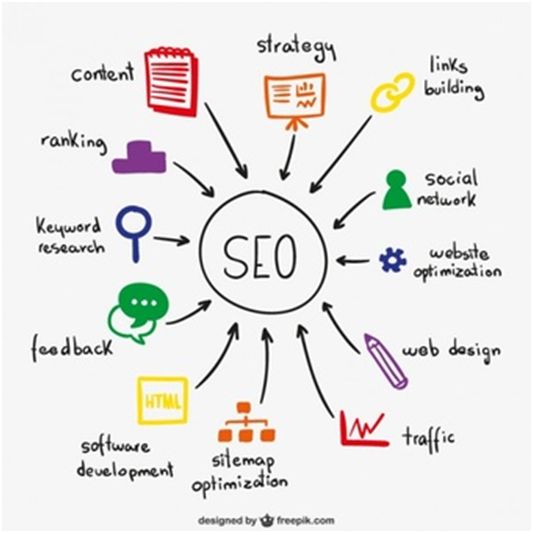 Listed below are 15 SEO Growth hacks to boost organic traffic. 
1. POST CONTENT AT STRATEGIC TIMES
The timing of your posts at regular intervals is extremely important for the growth of organic traffic on your website. This is because there is usually a fixed pattern when your target audience comes online every day and is most likely to come across your blog. The idea is to make use of the several tools and features available at various social media platforms and then posting your content at the right time to ensure maximum engagement. The popular times depend and vary based on your audience's demographics – especially age and location. Posting at the right time ensures that the most number of people see your content immediately after it is published and is filled with all the latest news and updates.
2. USE QUESTION ANALYZERS TO CREATE USEFUL CONTENT
The main idea behind this point is to research well about the most common questions that your audience asks on various platforms – Quora, Reddit, Twitter, etc. These questions are regularly followed and are usually universal in nature – as in, everyone enquires about them. Research well and find a number of these questions that pertain to your blog and content and answer them in your future updates. You can also write a whole blog addressing questions. This will ensure that your audience finds the answers that they are looking for, all compiled well in one place.
3. OPTIMIZE YOUR CONTENT WITH LSI KEYWORDS
LSI Keywords refer to other keywords and phrases that are related to the topic of your latest blog. For example, if you are writing about social media, your LSI keywords will be Facebook, Instagram, Viral content, Hashtags, Pinterest, LinkedIn, etc. Using these high-intensity related keywords will ensure that more and more people are able to find your blog on the internet when they search for these related keywords. More than looking at keywords, Google now understands the topic of a write-up, and the only way to ensure that your topic is clear to search engines, you must use these related keywords that search engines are familiar with.
4. PUBLISH CONTENT THAT IS LONG TERM IN NATURE
It is extremely important to ensure that your content does not come with an expiry date. Write about evergreen topics and use similar facts to maintain the relevancy of your old content over time. This will ensure that you keep earning from the blogs that were published even 7-8 months back because people keep coming back to read about it over and over again. This is a method to meaning revenue while you incur a one-time cost of writing a blog.
5. PUBLISH AS MANY LIST POSTS AS POSSIBLE
List posts are easier to read and comprehend, and most importantly remember, by most readers. They help in creating a pictographic image of your content in the minds of the reader that is usually easily understandable. Also, list posts, or listicles, are easier to plan and write. They also come with more keywords due to several sub-topics compared to paragraph style writing. In a survey by BuzzSumo, it has been found out that list posts are shared 6 times more than regular blog updates. They are one of the most popular types of write-ups on the internet and on most websites.
6. UPDATE YOUR BLOGS REGULARLY TO STAY IN THE LOOP
It is extremely important to be regular with your updates to ensure that your brand is always at the top of your reader's mind. With the sheer amount of blogs and websites available on the internet these days, remember that no one is indispensable. There is always somebody ready to take your place in this cutthroat competition if you do not up to your game. So write about the latest, yet evergreen, trends and write as regularly as required. While it may be tempting to write every day, about every new thing that comes up, it is important to maintain the relevancy of your content.
7. USE KEYWORDS WITH LONG TAILS
Keywords with long tails are phrases that are much more specific and easily comprehensible. Using such keywords ensures that the search engine brings up what a reader is exactly looking for. A long-tail keyword always results in higher conversion rates as the audience who comes looking for it is usually serious and genuine. To earn profits from effective long-tail keywords, it is important that you have a clear vision about your brand and the content you are putting out for your readers. Otherwise, it is difficult to customize the right content for such keywords.
8. USE INTERNAL LINKS
Internal links help readers in domain travel from one page to another on the same domain/website. There are various advantages to it, the most common being – helping users navigate through the rest of your website, thereby helping them discover more about you, and it helps in establishing a hierarchy within the website. Link equity and the site's architecture is also established using internal links.
9. MAKE DATA-DRIVEN DECISIONS
In layman's terms, the idea of data-driven SEO refers to using the massive data that is available in 2020, i.e., relying on Business analytics for the purpose of making informed decisions and strategizing regarding future prospects. Using available data allows brands to remove any kind of chance element or risk factor from their project plans and replace them with tried and tested elements instead. This will, quite invariably, result in success. Using available market data, you can customize your marketing campaigns and future content updates as per the needs of the audience. This will guarantee you a certain portion of the profit you are willing to earn.
10. HOSTING GIVEAWAYS
Everyone out there loves free stuff, especially if they have won it after doing some menial tasks like sharing your posts and commenting on them. You are most likely in for a massive surprise when you find out how much a giveaway can increase your website's organic traffic. To enter the contest, you can ask people for their email ids and then add these to your mailing list with an option to unsubscribe at any point. You can also incentivize people to bring in their connections for participation. Sharing will automatically increase your traffic and increase the visibility of your website.
11. FIND POPULAR HEADLINES AND BETTER YOUR ONE
Headlines are a big portion of content marketing that is, more often than not, overlooked. They can be a dealmaker or a dealbreaker for your blog. It is no secret that the first thing that your readers will look at if and when they decide to read your blog is going to be your headline. If it does not appeal to them, they will easily move on to the next topic without thinking twice. This is another problem that is a result of the insane amount of competition. Several surveys have reported that while 80% of people will read your headline, only 20% of them will proceed further to read your content. If you make the effort of customizing your title with respect to your user's interest, you can boost your conversion rates by up to 500%.
12. RESEARCH ABOUT YOUR TOPIC WELL AND PROVIDE AN UNIQUE ANGLE TO YOUR BLOG
Research is one of the most underrated aspects and elements of blogging and SEO. This is because most content writers think they know enough due to their experience with a wide variety of topics. However, there are constant updates happening and trends changing. It is important to keep in touch with what you specialize in and research well before you write about anything. For getting organic traffic, you need to ensure that your content is perfectly rich with information, current statistics, and latest facts – do not write unnecessarily rich or shallow content because neither is desirable. It will be a while before you understand the right blend, but once you do, you are bound to draw the right traffic to your website.
13. ADD LINKS THAT CAN BE SHARED EASILY
It is extremely important to ensure that your blogs can be shared easily and across all platforms – WhatsApp, Instagram, Youtube, Pinterest, other blogs, etc. This is because the more shareable your content is, the wider reach it has. They are several people who do not know about you or your website. The only way to ensure that those people have access to your pages is if your readers share your content across their network and connections. The more people share your content, the more this affects your SEO ranking. This is because sharing adds to the visibility of the content on the internet.
14. USE FORUMS TO DRIVE TRAFFIC TO YOUR WEBSITE
Forum Marketing is an extremely underrated source of increasing organic traffic in SEO practices. If you manage to become a respected member of a forum, you are bound to supply yourself with a continuous source of traffic for the longest time. Forum users are usually extremely tech-savvy and often very open and willing to make purchases online, provided that your brand is promising enough and shows its worthiness of their investment. Forum marketing is considered to be a useful marketing strategy with a high return on investment. This is because if you can manage to establish yourself among these marketing and well-updated individuals, they will share your content and ideas far and wide among similar, like-minded individuals.
15. FIND NEWER AND MORE POPULAR KEYWORDS
A keywords research is another important aspect of optimizing your content following standard SEO practices for increasing your organic traffic. The list of the most popular keywords is constantly increasing and being updated. It is important to be wholly aware of the newer additions and use them in your content. This will automatically ensure a newer audience for your blogs. Running proper research again for meeting this purpose is extremely important. By finding out about the new, trending keywords, you can plan your future content as well by segregating them into groups of new keywords you wish to incorporate in your write-ups.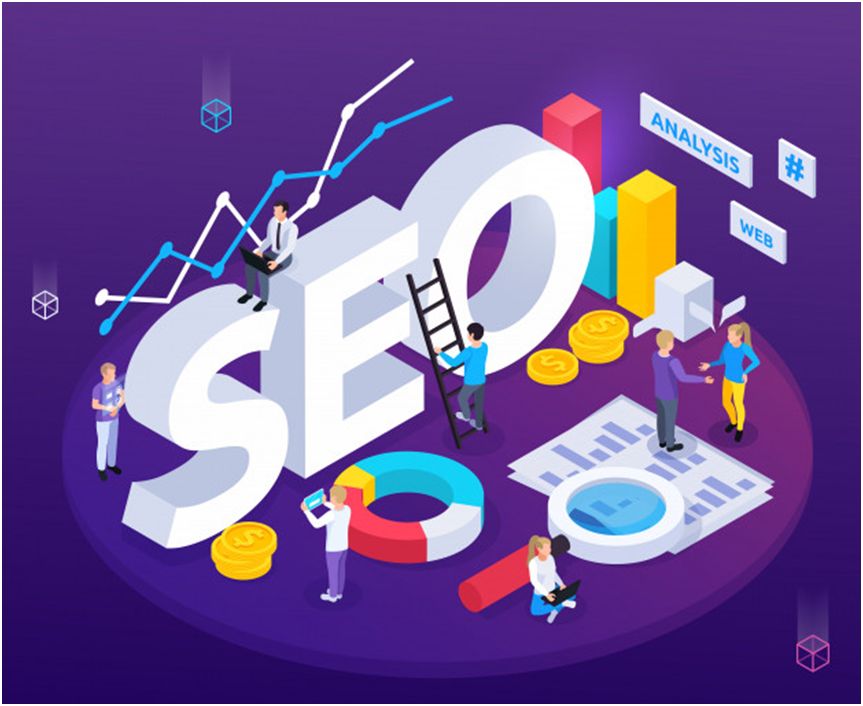 One needs to always remember that promoting themselves, especially on the various digital platforms, is not an easy task. And as we have already established, cutting through the competition and giving your brand that extra edge over your contemporaries is even tougher. Digital marketers spend days on end to learn about the market and strategize their growth and establishment plans. SEO is a promising method of guaranteed growth, but it is tough to incorporate regardless. There is a huge amount of work involved. Just ensure that you do not give up until you cross the finish line and reach all your brand's targeted goals.
Abhyank Srinet is a passionate digital entrepreneur who holds a master's in management degree from ESCP Europe. He started his first company while he was still studying at ESCP and managed to scale it up by 400% in just 2 years.
Being a B-School Alumni, he recognized the need for a one-stop solution for B-School to get in touch with schools and get their application queries resolved. This prompted him to create MiM-Essay, a one-of-a-kind portal with cutting edge profile evaluation and school selection algorithms, along with several avenues to stay informed about the latest B-School Updates.