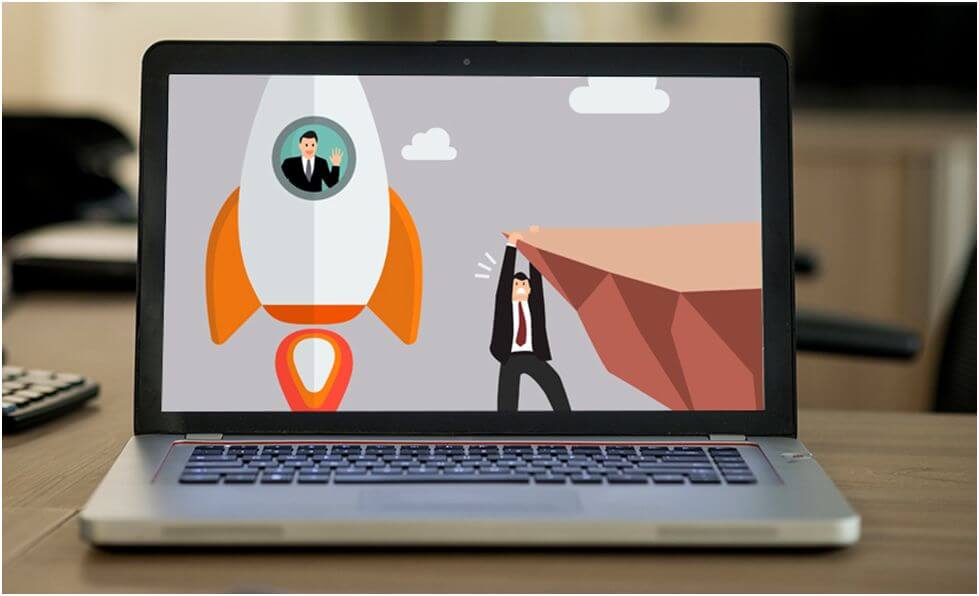 With regards to the world of SEO, the one thing that you need to know is that nothing stays the same for a long time. As a matter of fact, all it takes is just looking away from the changes and the current trends for just a brief moment and trust me, you'll end up on the wrong side of the equation.
Well, when using Search Engine Optimization to court the algorithms of Google, keep in mind that they should be on top of your list for marketing strategies in 2019. You may be wondering as to why you need this? The answer is simple, in the previous year, more than 60% of the online marketers said that growing their presence online and improving their SEO was their #1 priority for inbound marketing. And till now we only see the number increasing.
As I had mentioned it earlier, it only takes a brief moment for the strategy to change completely. So, if you are one of those people who are still guilty of living in the past? We know that you are still trying to opt for the BlackhatSEO strategies that turned out to be beneficial for a lot of people. We are aware, that such strategies can be quite alluring, but what you are not ready to accept is that such outdated strategies can prove to be quite dangerous.
Let's just talk about some of the old school SEO strategies and tactics that just won't work anymore and trust me on this, if you opt for any one of them, you'll be wasting a lot of your time, resources, and energy, while you will gain no results.
Below are 10 SEO marketing strategies that were once supposed to very popular, but as time passed, they have become obsolete. And if you are still using them for ranking your website, you need to replace them as soon as possible.
Obsolete SEO Strategy #1: Heavy Anchor Text On Internal Links
Heavy use of anchor text on the internal links was a practice that really had positive impacts on the ranking. But we have started to see from the past couple of years is that Google has now discounted this strategy. Not only this, but Google has marked such a strategy as spammy, manipulative, and inappropriate.
Even when you choose to make the font of it so small, as to hide it. You need to keep this in mind that anchor text is for the search engines and not for the users. If you do anything like this, you are bound to find yourself in a sketchy place. And you can rest assured to count on being penalized by Google.
Obsolete SEO Strategy #2: Paid Links And Directories
Each one of the link acquisition and building techniques that you are going to read here have been penalized by Google. You need to keep in mind that such techniques are quite dangerous, and you'd need to stay far away from all of these.
Article links, particularly article impacts where you can drive an article in and there's no publication review. Guest posts, which solely depends upon the publication practices, the board may be somewhat different.
Press Releases, Google penalized some official websites. All things considered, it actually did not penalize the press release website, it stated, that, Guess what? Your links do not tally any longer, or we are going to limit them and we will not be going to treat them the same as before.
Comment links, for evident reasons, corresponding the link pages, those got penalized by Google years back.
Obsolete SEO Strategy #3: Fake Reviews
You might have seen a lot of Google reviews for small scaled business ventures. It is obvious that such reviews were clearly written by the owner, their family member, their friends, or even they could have been paid for. As a matter of fact, they are not very difficult for your customers to spot, but they can easily be picked by your competitors. Without any hesitation, your competitors can report them.
This simply implies that you do not have the option to offer them a free product or maybe even a discount in exchange for good feedback or review. Keep in mind that the reviews need to be legit only if you do not wish to get penalized.
Obsolete SEO Strategy #4: Rich Keyword Content For Better Ranking
With this sort of directory indexing, the content of a website page is crawled by the web crawler and the most widely recognized words or expressions are joined and distinguished as the phrase or keywords of that page. LSI likewise searches for equivalent words that identified with your targeted phrase or keyword.
Well, guys, Keyword rich content used to be important, but as of now, Google has emphasized on LSI. As a matter of fact, it has started to become more and more prominent with each update since 2004.
Obsolete SEO Strategy #5: More Pages Mean More Traffic
A few people have thought that when you have more webpages, you will definitely get more traffic to your website. Much the same as third-party referencing, creating unique content just to have more pages won't support you. You need to make sure that you are concentrating on the quality of the content and not on the quantity.
Obsolete SEO Strategy #6: Wasting Time Including Images
Did you know that any search engine chooses not to see images on the websites? So, it is imperative to give the images an alt text and pertinent file name to make sure that Google knows what the image is really about.
By not making this alt text, you lose abig chance to be as noticeable as possible on the web.
Obsolete SEO Strategy #7: Keyword Stuffing
Keyword stuffing is one of the big ones that are no longer applicable to the best SEO strategies. Indeed, such a large number of phrases or keyword in a bit of content and you'll get chimed by the SERPs. Not to mention only a technique that does not work any longer, stuffing of keywords in the content can be used against you.
As a matter of fact, it does not look good too. Believe it or not, it does not make a difference if the content is a blog, article or even if you are advertising on Facebook. When there are such a large number of keywords in a piece of content, it looks messy and sounds quite strange.
Obsolete SEO Strategy #8: Guest Blogs To Build SEO Authority
Did you know that guest post blogging has changed massively from 2013, after the release of Penguin 2.0?As of now, it is critical that if you do finish up getting a couple of guests posts all over, make sure that they are high authoritative and on relevant sites.
Keep in mind that guest post blogging on a small scale can be helpful only if you do it in an ethical way.
Obsolete SEO Strategy #9: Ranking High To Get More Traffic
There is a major misguided assumption that higher rankings mean more traffic. The facts confirm that people will see the listing, however, this does not imply that you will get more CTR.
Obsolete SEO Strategy #10: Rich Feature Snippets Spams
The rich feature snippets are an extra piece of information that shows up in some query results, for example, occasion dates or review stars.
Admins of the website usually endeavor to game reviews snippets by developing webpages with phony feedbacks and reviews of their products or services, or adding schema to a page of testimonial to distort them all as 5-star reviews.
Well, Google is showing signs of improvement at distinguishing this spam and clients are substantially canny with regards to reporting them as well!
Justin Mark has been running his digital marketing agency for more than few years. The mutual interest in digital marketing took me here, where I opt online marketing as a profession. My tactics and marketing strategies are not bound by any form but confide the latest trends and happenings of digital marketing and the ways SEO is tackling it. To stay connected with what's latest, my posts are a great help.