Are you into digital marketing and looking forward to scaling your business by leveraging Facebook marketing?
Do you want to learn the A-Z of Facebook marketing in detail?
If your answer to the above question is yes, then keep reading this blog till the end. In this post, you'll come across the 20 best Facebook marketing experts to follow in 2023.
Mari Smith is a Facebook marketing expert, social media influencer, speaker and author. She has been in the internet marketing industry since 1999 and has been doing Facebook marketing since 2007.
She helps brands and businesses to generate leads and increase their sales through Facebook marketing. Most of her techniques and strategies are cost-effective, which help business to use their capital wisely.
I considered Mari as "Queen of Facebook marketing." She knows the platform through in and out.
Mari also provides Facebook marketing training to individuals and businesses. So, if you are planning to learn Facebook marketing, Mari Smith is the perfect person.
Do you want to know the secrets of Facebook advertisement? Are you wondering how to leverage Facebook for maximizing your profits?
If yes, then Andrea Vah is the perfect person to help you out.
She is a social media consultant, author and speaker who genuinely helps businesses to grow on social media, especially on Facebook.
She has an upper hand on Facebook ads and knows how to leverage it to get the maximum benefit from it. Her Facebook ads techniques have shown positive results for many brands and businesses.
She is also the co-author of the book "Facebook marketing All-in-one for dummies."
There's a reason why I am putting Jon Loomer on my list of Facebook marketing experts.
And here's why;
Jon Loomer's blog is recognized as "Top 10 social media blogs" by the social media examiner. This proves the fact that Jon has sound knowledge about social media marketing.
On his website, you will find articles related to Facebook marketing, Facebook ads, Facebook campaign management and so on. Even though I am a religious reader of his blogs.
By reading his articles, I learnt a lot of new tips and tricks related to Facebook marketing, such as how to create an evergreen campaign on Facebook, how to optimize the Facebook ads campaign and how to leverage Facebook attribution.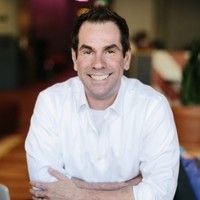 When I have any advance questions related to Facebook marketing, I go to rick Mulready's website. Rick is truly a Facebook marketing expert and he has been called "The Iron man of Facebook" by his friends.
He knows all the complex topics like Facebook ads, automation and funnels very well. In fact, he teaches these topics in such a way that business and individual can understand much faster.
His "FB ADvantage" and "FB ADmanage" programme are considered some of the best programmes on Facebook marketing.
His no 1 goal is to help businesses to generate leads, income and exposure through Facebook. And to do this he teaches killer Facebook ads strategy that gives flawless results.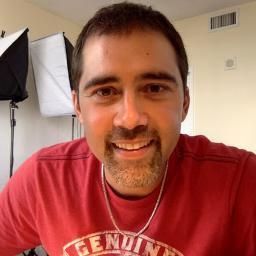 Do you want to create stunning Facebook profiles, pages and groups? Do you want to find new clients every day on Facebook?
Are you looking to expand your business with the help of Facebook marketing?
If your answer to the above question is yes, then Diego Davilla is the person who will teach you to do it.
He is the most sorted person who can teach you how to create optimized Facebook pages and groups. And how you can monetize your page and group strategically.
He is someone who knows all the Facebook marketing techniques that give outstanding results. He also knows the secret sauce of increasing likes on posts and views on videos.
Not to forget his Facebook pixel and retargeting ads cheat sheet has been loved by thousands of people.
Kimberly Reynolds is a female Facebook marketing expert who has been helping companies to expand their reach using Facebook as a tool. Her forte lies in a Facebook advertisement through which she helps her clients to get maximum visibility and profitability.
She has an excellent ability to drive targeted traffic from Facebook to clients website which increases their sales and revenue.
Kimberly has also helped left behind's Facebook fan page to grow from 2000 followers to 1.4 million fans.
All her strategies and techniques are cost-effective. Hence, any business firm irrespective of its size and budget can apply her techniques and avail the benefits.
Keith Krance is the founder and CEO of dominant web media. Dominate web media is a Facebook ad agency that assists businesses in scaling their marketing efforts and increase their reach.
He is also the author of a best-selling book on Facebook i.e. The ultimate guide to the Facebook advertisement.
Keith, with his exceptional knowledge and expertise, has helped thousands of brands to increase their reach by using Facebook ads.
He is specialized in creating award-winning Facebook ads and retargeting campaign that delivers exceptional results.
Currently, his company is managing 2.5 million dollars in Facebook ad spend across diverse industries.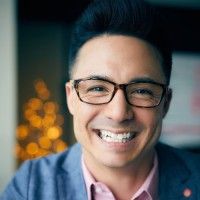 Do you want to know who is my favorite Facebook marketing expert?
It's Nicholas Kusmich.
Nicholas is the world's best Facebook ads strategist who delivers maximum ROI with his Facebook advertisement techniques. He has helped companies with large and small scale budget to acquire clients and customer using the Facebook advertisement.
He uses a unique and special methodology that gives massive conversion on Facebook. His command on Facebook ads is so great that nobody else in the world can create an ad campaign like him.
I personally like him because he uses mix version of tactics & strategy which makes him stand apart from other Facebook marketing expert.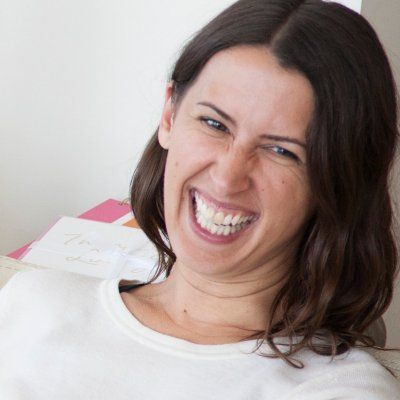 If you are looking for the smartest and intelligent Facebook marketing expert then Amanda bond is the perfect person to follow.
She is one of the clever minds when it comes to Facebook advertisement. Her genuine and credible Facebook strategies have helped business and individual to get supreme results.
Entrepreneur magazine calls her "Facebook marketing genius." This proves she is a true Facebook marketing expert.
She blends creativity and analytical skills in crafting flawless Facebook marketing campaign.
Hence, she is the right person for business and an individual who are;
Are newbie in the Facebook advertisement world.
Wants to scale their business with Facebook.
Wants more leads, sales and clients through Facebook.
Are looking forward to selling their products and services on Facebook.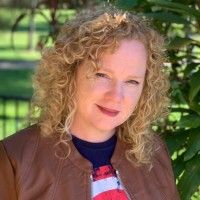 Jody is one of the most talented Facebook marketing experts who puts 100% effort into providing the best results for clients.
I know she creates a wonderful Facebook campaign, but on top of that, she provides cost-effective strategies that help brands to get maximum output at minimum cost.
She is one of the few Facebook experts who actually know to create a perfect sales funnel. Her created sales funnel delivers the maximum conversion rate than anyone else's.
In the last few years, she has helped her clients to generate 7 figure income through her Facebook sales funnel.
She also keeps herself abreast of all the changes happening in the domain of Facebook marketing. This puts her ahead of all her competitors and other experts.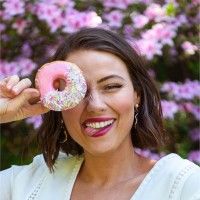 If you are struggling with your Facebook marketing efforts, I would suggest you to consult Eloise Pascal. One mentoring session with Eloise can help you to skyrocket your Facebook marketing efforts.
Eloise is truly a multi-talented person.
She has her expertise in Facebook as well as Instagram marketing. She is also the founder and managing director of pascal global media, a social media agency based in Australia.
Till now, Eloise and her team have helped thousands of businesses in reaching their goals through Facebook and Instagram marketing.
Recently, she has helped one of her clients to get 14000+ targeted followers on Instagram within less than a year. This justifies her expertise in the field of Instagram and Facebook marketing.
Jess is a great example of beauty with brains. Not only she has a delightful and pleasant personality but she is also a successful entrepreneur and Facebook marketing expert.
She is the founder and head of evocative media, a social media marketing agency specializing in Facebook and Instagram marketing.
Over the years, Jess has worked with brands across various industry sectors and helped them in maximizing their revenue with Facebook and Instagram marketing.
She is expertise in creating high converting ad campaign that gives maximum ROI.
With her thought knowledge and experience, jeff has helped one of her clients to generate $ 1.7 million worth of business.
So, if you want to get such wonderful results for your business, do consult Jess Vassallo.
Not sure whether your Facebook marketing campaign will work or not?
If yes, then worry no more.
I have found a perfect person who can help you out. i.e. Dahna Borg.
Dahna Borg is Facebook and Instagram marketing specialist who focuses on generating sales through these platforms.
Today, most of the Facebook marketing specialists say they will generate a lot of leads and traffic for you. But, none of them can generate sales like Dahna.
Dahna is smart, sincere and hardworking which makes her stand apart from other social media marketers. She also offers a free Facebook ads review session to check your current campaign and see what's working, and what's not. And this is the thing which I liked the most about her.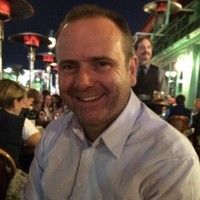 Andrew Seeley is CEO of creatively disruptive, a full-stack digital marketing agency. He is also a faculty member at FB ad academy and a thought leader of Facebook advertisement.
Andrew can help any company to get sales and leads through a performance-based Facebook ads campaign. He crafts a Facebook campaign that attracts customers straight to the business.
Andrew also has 10+ years of experience in online and social media marketing. This makes him well experienced.
He also has tremendous ability to increase the brand's online presence on any social media platforms, especially Facebook. This makes him unique from other Facebook marketing experts.
The next on the list of Facebook marketing experts is Kirsty Brunsden Saint. She is a digital marketing consultant, Facebook ads expert, writer, speaker as well as trainer.
Currently, she is based in the Sunshine Coast, Queensland, Australia, and helps entrepreneurs and businesses in scaling their brand with Facebook and digital marketing strategies.
Kristy also runs a marketing agency called Social Saints through which she manages strategic ad campaigns for her clients. Plus, she also delivers online and offline workshops on Facebook and digital marketing for mission-driven businesses.
So, if you want to take your Facebook marketing game to the level of awesomeness then you must follow her.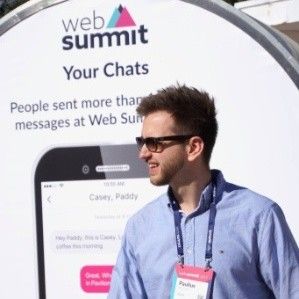 Now here comes the most professional Facebook marketing expert with more than 7 years of experience. Paulius started his career in Facebook marketing in an advertising agency working with various different clients.
Over there he had an amazing experience in managing Facebook ads as well as marketing campaign soft top-notch clients. This gave Paulius a lot of experience, knowledge and confidence as well.
Later on, he had experience in working with an eCommerce/drop shipping project for almost two years.
He has also been helping Oberlo and Shopify to attract new users and make eCommerce better for everyone via his Facebook ads and marketing skills.
Currently, he is working as a Senior Paid Advertising specialist at Shopify.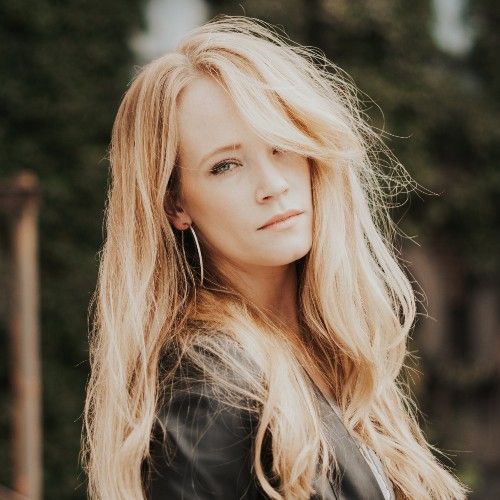 When talking about Facebook marketing experts, how can we forget about Rachel Pedersen?
Rachel calls herself the queen of social media. She is an expert in all things related to social media. From running pads ads to creating organic growth strategies, Rachel kills it all.
She has also been featured on various news publications like Entrepreneur, Neil Patel, Inc, Daily Mail and a lot more.
So, If you are an agency owner (or aspiring agency owner) and would like to scale from 5 to 6 figures or from 6 figures to 7 figures, then you must follow Rachel.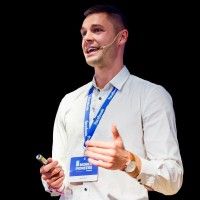 Patrick Wind needs no introduction. When it comes to Facebook marketing, this guy is a genius on the topic. He has been featured in Forbes 30 Under 30 and he is known for advanced Facebook & Instagram advertising strategies.
Currently, he is the managing director of AdsAccelerator.com, a company that offers online training, tools and support to thousands of entrepreneurs to grow their business with advanced Facebook & Instagram Ads.
Sorav Jain is a top-rated entrepreneur and social media expert from India. He also runs an IT company in Chennai called echoVM where some of the best marketers, engineers, designers and developers work in tandem to drive results.
Sorav has also been listed as top social media marketers under the age of 30 by Social Samosa and Global Youth Marketing Forum has awarded him as 'Top 25 Social Media Professionals of India'
So, if you want to get some actionable and surefire tips on social media marketing, then start following Sourav.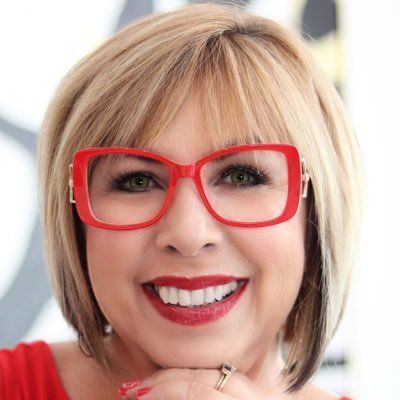 The last in this list of Facebook marketing experts in Kim Garst. She is a multi-talented woman and has owned online businesses for more than 28+ years. Over the years, Kim has built her reputation as a leading and authoritative woman in the domain of online and social media marketing.
Her knowledge with regards to social media platforms like Pinterest, Facebook, Instagram and LinkedIn is immense.
So, if you want to grow your business on any of these platforms then you can consider following Kim.
Niket Sharma is a blogger and SEO expert from Mumbai, India. He is also the Founder of The Digital Skipper, a digital marketing blog that covers topics like SEO, digital marketing, blogging, making money online and more.