Black Hats, as the name suggests, is a term used to define SEO experts who have fallen over to the dark side of SEO world; in simpler terms, they are people who practice unethical techniques to get the results they want from a search engine. Though the techniques are effective, they are short-lived and their benefits are only for a little while.
Each search engine provides guidelines to its users on the ethical way to market a website; there are certain dos-and-don'ts that every SEO expert is aware of. Some choose to go for the tools which if found, will be banned by the search engine; ultimately, dropping the business from its index and hurting the online presence of it. It is an unethical practice, even if it lets you earn quick money. White Hat experts are those who follow ethical guidelines when building a business. They ask users to build the ranking through ethical means as they are a strong foundation. They liken use of black hat techniques to building on quicksand. If the website does get de-indexed, search engines will ban it and kill more than half your business.
To get a business indexed again, you have to make sure that the website is according to the best practices followed. Search engines take this very seriously and millions are spent on figuring out better ways of finding a duper. Each year, a new algorithm is pushed forward to keep track of it. There are several practices that a Black Hat expert would undertake to rank a website high much faster than White Hat techniques would. As time passes by, they try different methods that are much harder to catch by search engines. Here are a few practices that are most prominently used:
1. Paid Links–
In this strategy, websites forge relationships with other websites and ask them to publish a link of their website for a sum of money. You will find most of these links as a comment on blogs or embedded in an article. Google advises against following this strategy and has come up with pretty advanced algorithms to find out if a website is using this black hat practice. If a search engine catches your website, you might be de-indexed. In a digital age, where most of the business for a website comes from search engines; getting de-indexed can push you miles backward in terms of strategy. It is better to build a business slowly through ethical ways than try to go the faster way.
2. Spam Comments–
If you read blogs regularly and love surfing the web, you must have noticed a pattern of comments at the bottom of each page. These comments are from users with generic names and photo, mostly fake profiles. These comments are posted by Black Hat SEO experts who have started applying an unethical method to gain links across different websites and affect their overall ranking on the web. Google recently came out with a clarification telling everyone that this method is redundant and outdated. Most websites set a 'nofollow' tag on these links. In these situations, it brings out no improvement in rankings but it is heavily used to promote the name of a website to gullible visitors.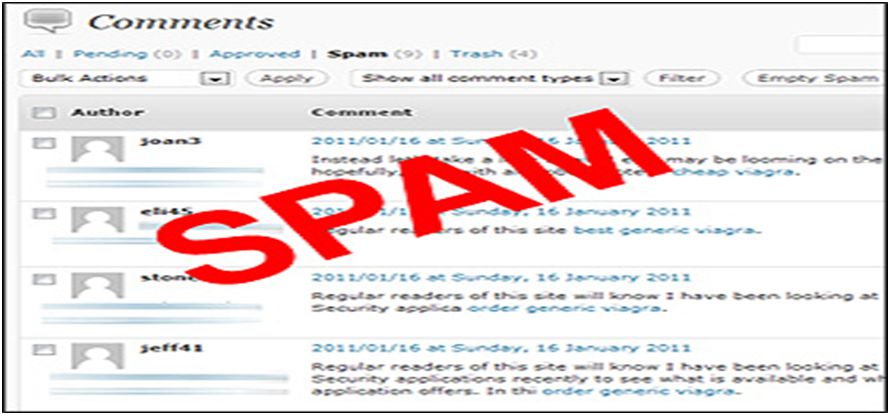 3. Duplicate Content–
There is a certain 'copy and paste' technique applied by SEO experts on their webpages. What they do here is that a content piece from a website is copied and pasted onto a different website claiming it to be original. This technique is applied in blogs too where the whole content is copied and pasted over different websites and claimed to be the original one. Many business owners fall prey to Black Hat SEO experts who take a fee for their services but do not follow any genuine practice and try to dupe the search engine as well as the customer. There is no way to detect this until the software is used to figure out if the content is original or not. If you have to check content for plagiarism, you can use a plagiarism checker on ThanksForTheHelp. There are services available which will conduct the check free of cost.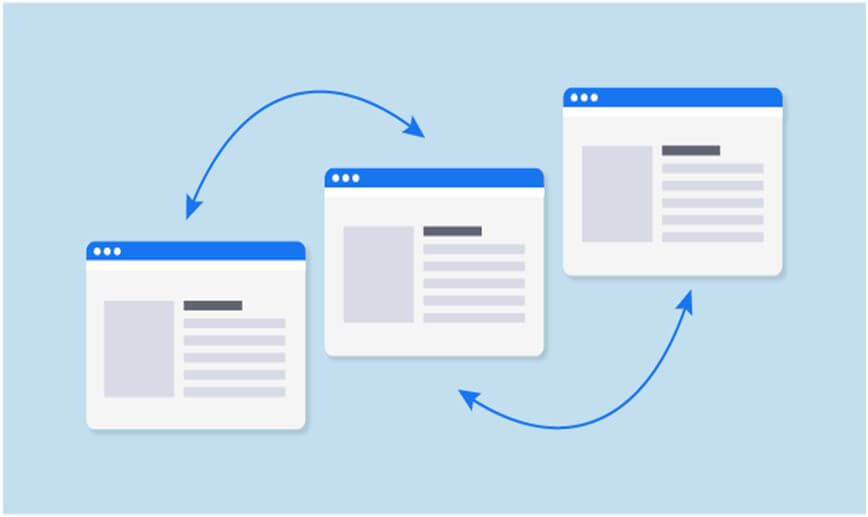 4. Article Spinning–
This technique is once a smart move from the Black Hat SEO experts, but now search engines have come with pretty strict algorithms to figure out if it is being used and to quash the bug at the start. There are several softwares like SpinBot where you submit an article, and the software rearranges the word using synonyms; essentially, the software is trying to make another copy of the article but the meaning of article does get lost in the translation. Black Hats use this to publish hundreds of copies of the same article and use those to get a higher ranking. If you ever get a chance to read such an article, you will find that the article is nonsensical at its best. You cannot comprehend what the author is trying to write, making the article a useless piece. This is also used unethically by students who are trying to submit a project of the previous year as a new one; you can see why search engines make a fuss over it.
5. Invisible Text–
This is also one of the smarter moves from Black Hats; such practice involves putting in invisible texts in an article of the totally unrelated subject to increase the keyword density. For example, they would use the font as white and the background as white too. A webmaster would not be able to identify if the article contains unrelated keywords and they will proceed to publish it. Another option is writing some text in a font so small that it is not readable by the human eye but a crawler identifies it. Search engines have become much smarter, and if an article shows keyword density exceeding the allowed limit; they will treat it as spam. Even the webmasters have become smarter and they now use software to figure out if they are being duped.
Smeeta Sharma is a blogger and manages her blog in Trustedtutors. She loves to write on the updated topics and explore the ideas related to students' AssignmentHelp. She spends a lot of time on the internet to explore the world deeply. Currently, she loves to write on ideas related to the students and help them make the right choice in their career. Read her latest blog of writing service in Trustedtutors .