The process of lead generation requires hard work and effort, which makes it one of the most difficult yet important marketing techniques.
When it comes to lead generation, there are numerous methods that you can leverage to enhance your sales and gain new leads. However, the two most crucial factors that truly help you increase your brand visibility are graphic design and social media platforms.
Social media channels provide your business with a larger audience base and work to your advantage because they are inexpensive and easily accessible. When combined with strong graphics, they can help captivate your target audience towards your services and boost lead generation.
Moreover, visual communication and engaging content when used correctly can help a business gain success and with the right unlimited graphic design service, you can request and receive graphics for your social media channels.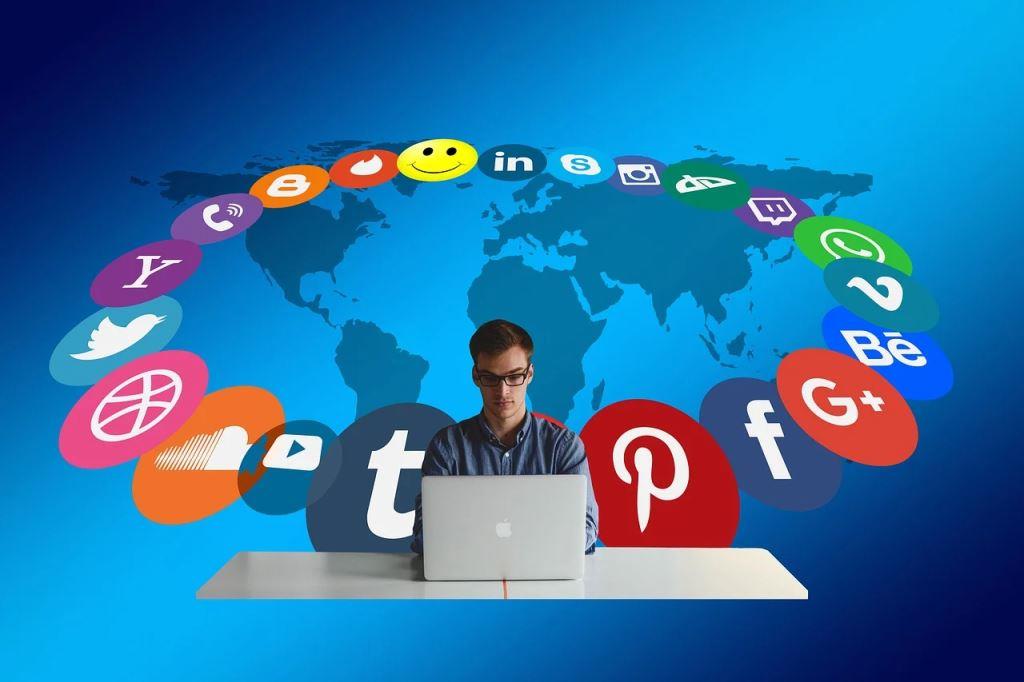 That said, here are a few tips to boost lead generation through social media and graphic design.
1. Improve Brands Online Visual Identity
A brands' visual identity are the graphics used to promote or market their products and services. While the creation of your brand's business account on social media platforms is crucial, having a strong identity is equally important as it helps customers identify and differentiate your brand from your competitors.
Your brand may already have graphics and templates for social media, however, there's always room for improvement. This is where the whole visual appeal factors in.
For instance eye-catching graphics such as logos, post templates, illustrations, typography, product photography etc. are some creative ways that you can leverage to attract potential clients towards your brand. The more visitors you gain with enhanced visuals the better your online presence and identity will be.
2. Engage with Your Audience
Engaging content is a quintessential requisite for all social media platforms – after all, everybody likes it when someone personally reaches out to them through comments or suggestions online. Having said that, engaging with your followers and potential customers is a great way to gain their attention towards your business.
Furthermore, engagement shows that your business places importance toward the needs and requirements of their customers. It also paints a positive image about your business in the customer's mind.
Replying on a post, answering queries, using polls, posting stories, offering suggestions and tips are a few different ways through which you could engage with your audience and gain leads.
3. Leverage a Smart and Captivating Design
Leaving a good first impression can work wonders, meaning it's important that you put some thought in the online design you use for your business.
While your audience may not necessarily be experts in design, providing them with something captivating can help you sway them towards becoming your customer. Make sure your design appeals to the relevant age-appropriate target audience. However, it will pay off if your design has a universal appeal.
What's more, creating a smart design that captivates potential customers can show how your business is professional and creative. Organising information strategically with the help of good graphics can also help your business immensely.
However, make sure your design is consistent throughout with a particular theme for all your content.
4. Reach Out to Non-Competitors and Influencers
Connecting with other companies related to your industry can help you gain leads. Reaching out to them on social media and collaborating with them can help you reach out to a bigger audience base.
If you're just starting out and are a little unsure as to what will work, then an interrelated idea or service can be a good topic for collaboration. Marketing through collaboration with influencers is a very popular technique that is used by businesses across the globe.
However, it's essential to find the right influencer for your company as they can help you promote your services and products to a newer audience, while helping you successfully gain leads.
5. Stay on Trend But Make It Unique
Trends or posts that go viral on social media platforms have become increasingly massive in number. It is a way to stay relevant to what's happening around the world, which means using the latest trends to your advantage is a smart move.
Turning a trend into something that is unique to your business is a great way to get creative with your marketing strategies. Alternatively, infusing something that your business does or provides with an ongoing trend can also help you attract customers towards your business.
The socially active world we live in, it's all about what's trending. Ensure that you get on the bandwagon to capture quality leads.
To Conclude
The combination of social media and graphic design can be a powerful tool for the growth of your business, meaning underestimating this would be a mistake on your part.
Since online platforms are being used extensively by almost everyone, leveraging this combination of social media and graphic design can help your business grow considerably. Use this to your advantage and head towards success.
Chris Mcdonald has been the lead news writer at complete connection. His passion for helping people in all aspects of online marketing flows through in the expert industry coverage he provides. Chris is also an author of tech blog Area19delegate. He likes spending his time with family, studying martial arts and plucking fat bass guitar strings.