There's no denying that digital marketing is changing at a meteoric rate, making it all the more crucial for the marketers around the world to keep up with the latest trends. 76% of people believe marketing has changed more over the past couple of years than it did in the last fifty. This clearly indicates the fact that digital marketing is a phenomenon that is here to stay.
If we are to talk about the aspect of lead conversions in terms of business growth, one cannot afford to overlook the benefits of digitized marketing techniques. From mobile marketing to social media promotions and other modes of online advertisements, there are so many avenues to explore in this particular domain.
According to a 2018 corporate report, a marketer's top priority is converting all potential leads to customers. And the idea of embracing digital marketing as a strategy to generate more leads sells like hotcakes. Here's why.
1. Leverage the potential of industry thought leaders
According to a survey, 96% of B2B buyers want content with more input from the industry leaders. 47% of buyers viewed 3 to 5 pieces of content prior to engaging with a sales representative. Thought leadership is one digital marketing strategy that uses content to establish brand authority.
Here's how you can harness its potential to drive more conversions.
Explore different types of digital content (it can be a blog, short video, engaging social media posts and more).
Have a clear point of view. Thought leadership works best when you express opinions lucidly.
Come up with educational content so that you can build the credibility of your brand and win the confidence of your audience.
Use anecdotes from your experience and focus on a unique perspective to reinforce your expertise.
2. Reach prospects or up-sell existing clients with email marketing
Even though segmented E-mail marketing is one of the oldest marketing tactics, it is never out of fashion. You can adapt a killer email marketing strategy by tailoring the message to a specific target group. Email automation is one of the most effective digital marketing tactics. It allows marketers to send across highly engaging and targeted emails to leads and convert them to loyal clients down the road.
Here's how you can utilize E-mail marketing to acquire sales-ready leads.
Define and establish your goals before coming up with an E-mail marketing campaign.
Treat every subscriber well and create feasible ways for them to sign up.
Learn about the different types of email marketing and choose the one that fits your niche.
Make a schedule of all upcoming email campaigns you would release and inform your audience up front, so that they know what to expect.
Use lead magnets in your E-mails by creating Infographics, Records and Surveys, free links to Webinars and Courses and the likes.
3. Use compelling Call-to-Action Texts to convince your audience
The purpose of CTA or Call-To-Action is to convince readers to perform a specific action. For instance, digitized platforms for education and learning may use CTAs like "Free Assignment Samples" or "Read Blogs for Free". This will immediately push the target audience to check out free samples or read blogs for free. As a result, the website will eventually enjoy the desired exposure by successfully converting all leads to customers.
However, you should consider implementing these strategies for a successful CTA campaign.
Use strong command verbs to start your CTA.
Come up with words that provoke enthusiasm and emotions.
Give your audience a reason why they should perform the desired action.
Use the "Fear of Missing Out" strategy as a tactic to provoke enthusiasm. For example, "Hurry up! Sale Ends Soon", "Last Day of the Offer", and the likes.
Customize your CTA based on the device being used. Mobile devices tend to have different user intent than tablets, desktops or laptops.
4. Website optimisation is one valuable lead generation strategy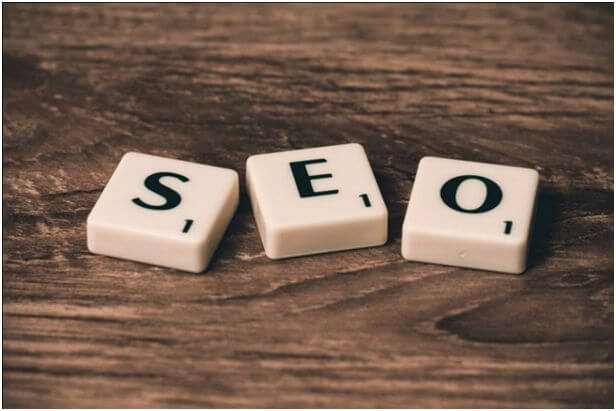 According to a report by WordStream, 72% of customers who performed a local search visited the store within 5 miles of their searched location. Tapping into the surrounding community will assist users in locating you easily when needed. And nothing better than a successful SEO campaign can take your business to the peak of success.
Take note of the following SEO tips and generate leads like a pro.
Remove anything and everything that slows down your website.
Link your website content to other platforms with relevant information.
Encourage inbound links to enhance the aesthetic value of your website.
Use web analytics software to determine what's working and what's not.
Never miss out on writing unique and attractive Meta descriptions for every web page.
Make sure the readers can understand your page URL.
Images are important for successful SEO. Use the right keywords to describe them.
Be consistent in publishing unique content to improve SEO rankings.
5. Try PPC advertising to drive more conversions
According to a Paid Search Report, 72% of digital marketers find PPC advertising very effective in lead generation strategies and plans to increase their budget in the future. This clearly indicates the fact that Pay per Click advertising is very much alive and helping businesses generate a great deal of highly engaging traffic.
Here's how you can utilize PPC advertising to generate more leads.
Use effective device targeting.
Apply bid adjustments to change the frequency of how your ads are displayed based on location, time, and search queries.
Use Dynamic Keyword Insertion to improve your Click-Through-Rate.
6. Digital marketing helps in driving traffic to websites via social media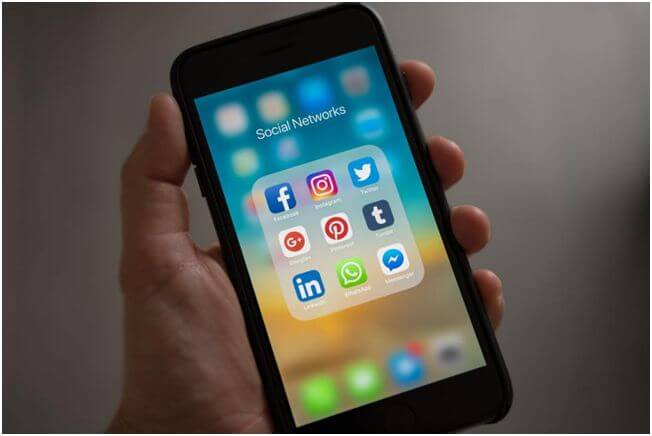 Do you know there are 2 million social media users worldwide, and they spend an average of two hours and twenty-two minutes per day on social networks? This is your opportunity to make the most of this platform by targeting the social media crowd to increase web traffic and drive conversions.
Here's how you do it:
Use updated social media management tools.
Send out at least 2-3 Tweets and valuable Facebook posts per day.
Use unique, helpful and entertaining content, relevant to your target audience.
Publish content across multiple social media platforms.
Keep tracking and measuring your results.
Do not miss out on posting quality content on Instagram. It is said to have the most engagement of all social media channels.
In closure…
Having discussed the various beneficial aspect of digital marketing and its role in lead generation, it's time for you to decide your company's top marketing priorities over the next twelve months. The idea is to keep nurturing your leads for the best results.
According to the Forrester Research, companies that nurture their leads witness 50% more sales-ready conversions than the ones that don't prioritize such actions.
I am leaving a series of interactive questions for you to think over. If you have an answer to them, you're halfway through the marketing race already.
What do customers want from your product or service?
What is the perceived value of services and products?
Where do your potential buyers look for the particular services and products the most?
Did you interact with your prospective buyers recently? What did you learn from the session?
Here's wishing you all the best with your initiatives!
Lea Longo is a Australia-based digital marketing expert. She is also associated with MyAssignmenthelp.com/ae as a custom assignment writer. A part-time blogger, she enjoys penning enlightening pieces on business trends and marketing advice for budding marketers of modern times.