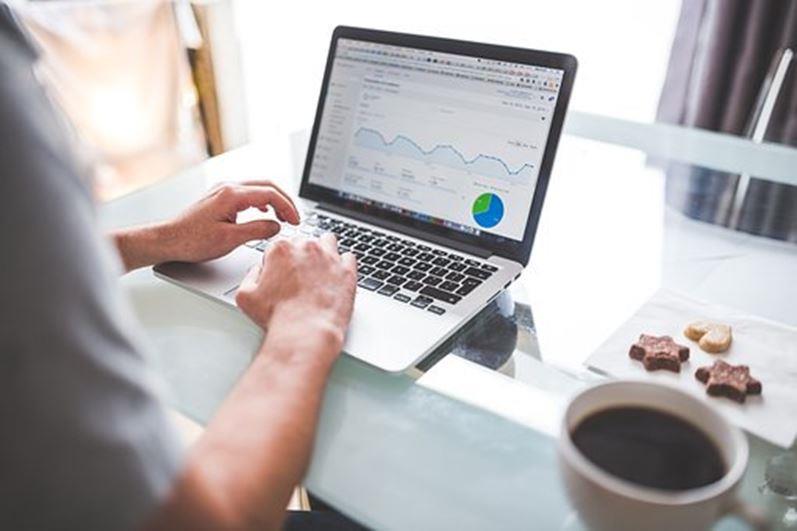 Running a business without marketing can have severe implications, as no company can survive without effective promotion. The invention of print media evolved marketing, and brands ventured into print advertising to expand their reach and persuaded people into purchasing their services. The modern world is technologically driven, and today people use technical devices to carry out various day-to-day activities. The reliance on technological devices has reached such a level that if there is a hindrance in receiving them, people's lives seem to come to a stop.  A vast majority spends a substantial amount of time on smartphones and performs task through mobile applications. The outbreak of COVID19 led to many businesses' closure, and companies shifted their working to work from home mode. They kept their firms running by using technological tools, which made them further dependent on technology.
Marketing has evolved with time. In today's world, digital marketing is the mode that most companies prefer to entice people. The modern population may be oblivious to the occurrences in the vicinity or neighborhood. However, they seem to be aware of internet trends. Businesses are venturing into digital marketing to let people know about their services' specifics and lure them into buying their products. The Internet has removed territorial borders, which has helped digital marketers in reaching a broader audience. Digital marketing continues to unfold new ways of working. More digital marketers are experimenting with various tools to devise new strategies.
In the contemporary world, the business arena is fiercely competitive. The emergence of new companies now further tightens the competition. Firms have to work hard to claim their name in the market, stay ahead of their competitors, and be innovative in their approaches. Several companies have been applying digital marketing techniques, and some marketing strategies which successful companies rely on are as follows:
SEO
Search engine optimization is a crucial constituent of digital marketing, and marketers have been applying SEO techniques for a decade. SEO is a process of enhancing and optimizing websites to rank higher on a search engine, which increases visibility. Many Internet users do not bother checking out the website on the last pages. So it becomes imperative for brands to make their website appear on the front pages. Keywords are the phrases that your target customers generally type in search bars. To turn them into actual customers, brands use keywords on their webpages. The optimal use of keywords is critical as over-emphasis can kill the purpose. Digital marketers should research relative keywords, and SEMrush keyword explorer is an ideal option providing detailed information.
CONCENTRATE ON CONTENT
You might have come across the widely used phrase about digital marketing, that is, content is king. The term may be more than a decade old, but it stands right in the current digital marketing landscape. Customers may land up on your page by chance, but the content is what makes them stay and return whenever they face a similar query. The content is a broad term and covers videos, voice notes, gifs, blogs, and even images. If a customer gets information about what he is looking for in a two-second gif, it will qualify as quality. Whereas three minutes of television commercial which does not provide substantial knowledge is meaningless and will fail to hold users onto a webpage.
INTEGRATE SOCIAL MEDIA
As per a rough estimation, the social media population is more than the real world inhabitants, which shows that a vast majority uses various social media platforms. Technology has enabled marketers to integrate their websites with their social media pages. On the other hand, social media algorithms are smart and use GPS, and user queries to display advertisements accordingly. Supposedly, a user search for winter clothing, different brands catering to seasonal winter apparel will automatically start appearing on his newsfeed. Integration of social media has helped companies in broadening their reach.
PERSONALIZED CONTENT
People relate more to real and personalized videos. Slice of life stories and tales of people getting solutions to similar problems prove to be more effective in attracting customers. Many companies have changed their approach and are publishing reports of happy experiences of their customers. Some record videos, others go for textual descriptions, while several brands tell stories through graphic content. Personalized content delivered through digital marketing gives people a flavor of real life.
VOICE SEO
Voice assistants of various applications use voice features to respond to voice searches, and digital marketers can optimize their websites for voice search engine optimization. Since many mobile users rely on voice searches for finding their desired places, small and local businesses have used this strategy to cater to local people. An increasing number of people are using smartphones and are switching to voice mode for searching purposes.
MOBILE OPTIMIZED WEBSITES
People do not like to spend time on a website that takes longer to load. Many companies invest in a compatible website with desktops, laptops, and other operating systems for computers, but they are not mobile-friendly. However, most people find using computers a big hassle and prefer using mobile phones for their tasks. Websites which are not mobile-friendly, make them move to an alternate option. Successful companies have modified their websites in such ways that have made them compatible with operating systems and mobiles simultaneously. It has helped them boost their website's rankings.
BLOGGING
Blogging is an effective way of garnering traffic. It also enables you to use the technique of link building as a digital marketing strategy. Publishing one of a kind content relevant to your company will land more people on your webpage. For instance, your company deals in the automobile industry, then putting up content featuring antique vehicles will attract customers. Companies that invest in their website's unique content attract more users, and consequently, bring more business.
CONCLUSION
Marketing paradigms have significantly changed in the past decade. Companies that have adopted powerful digital marketing strategies have managed to make their business flourish. Digital marketing is evolving with time, and experts predict that it will be vital for success in the upcoming years. Digital marketing has become crucial, and marketers often struggle while applying marketing strategies. Thorough research will help in locking down the appropriate technique for their websites.
Chris Mcdonald has been the lead news writer at complete connection. His passion for helping people in all aspects of online marketing flows through in the expert industry coverage he provides. Chris is also an author of tech blog Area19delegate. He likes spending his time with family, studying martial arts and plucking fat bass guitar strings.