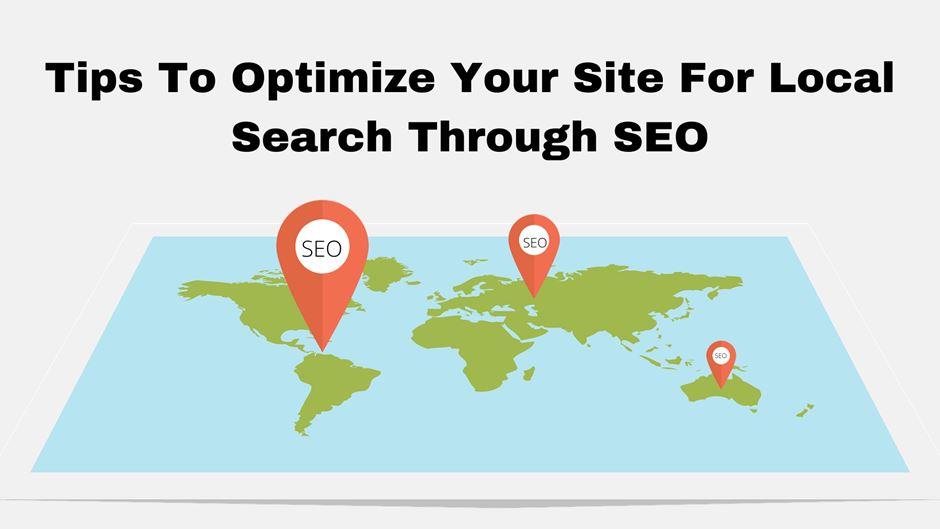 Local search is a powerful source of generating traction for small businesses. Every four out of five consumers use search engines like Google to find out about local information, which means that if your company isn't getting optimized for local search, you might be missing out on 80% of new potential customers. In short, local search engine optimization services are crucial for your business's long-term relevancy and success.
An Introduction to Local SEO
Local SEO is the technique for optimizing your business's online presence so that it pops up when nearby customers enter a search related to your business.
Local SEO enables businesses to promote and sell their services and products to local customers and prospects. Search engines depend on local content, links, social profile pages, and citations that provide the most relevant local results to the user for gathering information for local search.
In simpler terms, local SEO is the backbone for the growth of brick-and-mortar businesses.
To provide the best local results for searches, Google considers three ranking factors-
Relevance: How relevant your business is to the search keyword phrase
Proximity: How near your business is from the searcher's location
Prominence: How reputed your business is and how much online authority it possesses
For improving local SEO, a business must optimize their website and other online presence to satisfy these three ranking factors.
Let's take a deep-dive into the tips on how you can optimize your website for Local Search through SEO:
1. Create & Optimize Your Google My Business Account
Optimizing your business profile is the most effective avenue to rank higher on Google Maps and Google Search Results. However, to create and optimize your business profile, you first have to make a Google My Business (GMB) account.
Since Google feels most comfortable sharing content that it can verify and support, Google My Business is its go-to tool to promote your business on local search. If Google confirms your business as authentic, it could reward your business with a wanted sidebar space in Google's local search.
To optimize your GMB Business Profile, you must implement the following tips:
Set-up a Google My Business Account and verify the ownership of your business
Include your logo, acceptable payment methods, working hours, about the service or product you sell, and a variety of images
All the information must be authentic and up-to-date.
Encourage your customers to share their experiences through online reviews.
Respond sincerely to those customer reviews
Publish posts to announce products, special offers, and events using the GMB dashboard.
2. Mobile-Friendly Website
Since 9 out of 10 searches on a mobile device are local searches, your website must be mobile-friendly. The number of conversions that can get generated through small screen devices cannot get neglected.
Ever since Google added "mobile-first indexing," which means that your website's ranking will now depend on how well it gets optimized for mobiles. The importance of having a mobile-friendly website has only gone higher.
For a mobile-friendly website, you must ensure that your site loads fast (should not take more than three seconds). Try using bigger fonts, which will be easier to read, and create an intuitive UI for great UX.
3. Voice Search Optimization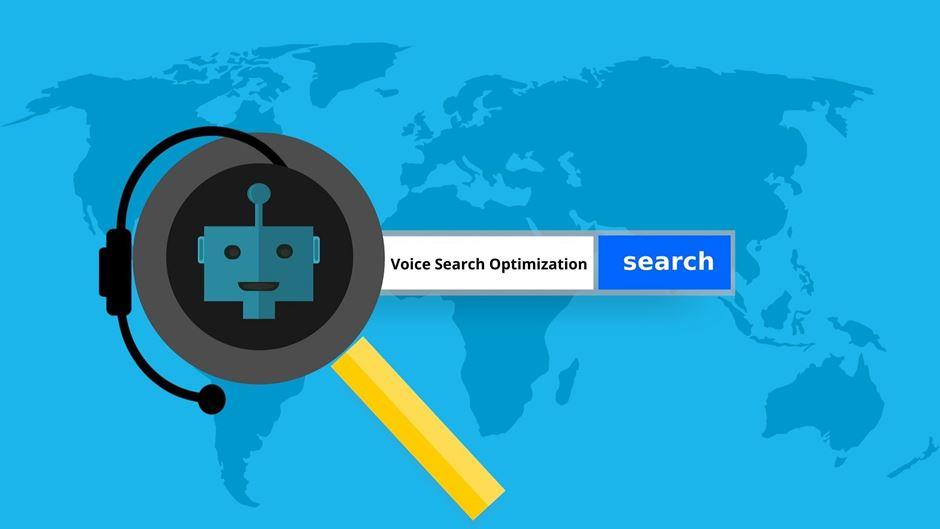 Voice Search Optimization is a trend that has snowballed and will continue to do so. Worldwide, users have become increasingly comfortable using a voice search such as Alexa, Siri, and Google Assistant.
According to Google, 40% of the searches on a mobile device is a voice search.
Therefore, it's essential to optimize how people ask questions when they speak into their devices instead of how they type out their local SEO searches.
When your customers use voice search, they tend to use more long-tail keywords instead of a regular typed search. Due to this, the SEO of your content must get fitted to a more conversational tone when someone speaks. For example, you must cover all the traditional questions such as Who, What, When, Where, Why, and How.
4. Focus on Local Keywords
There are various techniques when performing keyword research, but when you target a local search, ensure that it is on a local level. Once you gather all the local search terms, implement them into your content.
Google's Keyword Planner lets you filter keyword searches based on a specific location or region, creating a local keywords list.
5. Create Local Content
When you are looking to grab your local customers' attention, it is better to produce content targeting local stories or events.
Nowadays, content creators are allowed to write for their users rather than search engines.
Try implementing the following strategies when creating content for your website:
Write blog posts around local activities, stories, or events.
Try creating videos about local causes or charities that your business supports.
Set up location-specific webpages on your website with high-quality local content
6. Ensure NAP Consistency Online
Ensure that your Name (N), Address (A), and Phone Number (P) with area code is consistent throughout every online presence of your business. This information should also get included as crawlable HTML text on your website.
The header or footer of your site is the most common location where you can include your NAP.
7. Online Business Directories and Citations
Building a Business Profile on Google My Business is an essential factor in growing through local search. However, it does not undermine the importance of taking advantage of online business directories and citations.
A business citation is any online indication of your business that includes your name, address, and phone number. Citations are crucial because they indicate to Google that your company is trustworthy and authentic.
Create your business profiles on all the reputed national citation sites and regional or local business directories such as Yelp, MapQuest, Foursquare, and YellowPages, to name a few.
Your business listing should include-
Accuracy in your business name, address, and phone number consistent across all directories
A backlink to your website
A thorough description of your business
8. Build High-Quality Backlinks
Backlinks are a substantial source to boost your local SEO, portray Google that you're a legitimate company. Further, backlinks help raise your domain authority.
However, the quality of these backlinks is far more essential than the quantity.
You can try out the following tips to gain high-quality backlinks for your site:
Create high-quality on your website, which will entice others to want to link to your content
Guest blog on well-known, reputable sites with a high domain authority
Influencer marketing, i.e., engage with local influencers on social media or by email to get them to link back to you.
9. Dedicated Webpages for Each Product/Service
Instead of lumping all your products and services on one page, dedicate one page for each product or service.
Your local SEO gets hampered when you mashup everything into one page, which also lowers your ranking possibilities.
Therefore, every unique product or service must get given a separate webpage space on your website.
You can find all website pages by using Page Counter tool. This tool will find all products pages, check their indexing status in the Google search engine, and identify any technical errors on those pages.
10. Optimize URL, headers, title tags, meta description, and content
Every blog that gets posted on your site is a new indexed page, a unique page on which to target a geographic search keyword, and a source of unique opportunity to get located through the search engine results pages (SERPs).
Therefore, every time you produce content for your website, you must optimize the following search engine parameters:
Use high-volume keywords in the URL
Title Tags and Meta Descriptions according to your location and business category
Header and Content Body
11. Add Location-Specific Webpages
If your business acquires more than one location in an area, it is necessary to create location-specific pages for your site. These pages should include:
Store hours
Name, address, and phone number
Unique store descriptions
Testimonials from happy customers
Promotions
Parking availability
Google Maps attached to each location page.
Avoid duplicating the same content across multiple location pages.
If your business only acquires a single location, you can create a locally descriptive "About Us" Page.
12. Ask for Regular Reviews from Your Happy Customers
A positive word of mouth helps grow your business like a wildfire. Getting your customers to write gleaming reviews about your business helps optimize your Google My Business profile and attracts more local customers to buy from you.
Ask for a review in person after the close of a sale.
Send a text or post-purchase asking customers to write a review (but ensure that you're not approaching dissatisfied customers by conducting an internal survey first)
Respond to existing reviews professionally, thanking reviewers and addressing complaints in not-so-favorable reviews
In Conclusion:
Local SEO is a tool for significantly growing smaller businesses operating on a regional level. To such firms, with a limited budget, local search engine optimization services can go a long way in generating website traffic, leads, and conversions since the strategy get based around your local customers.
If you are an owner of a small business or startup and are looking to grow your local presence, look no further than 6DegreesIT. Their team of professional and highly-skilled SEO experts and content writers will leave no stone unturned to implement all the local SEO tips mentioned above to take your business to the next level.
Kaynat Nasir
"To be a constant you need to change" – For a small and medium-sized business this is vital to follow in this technological age of marketing and human interaction. And one of the most important realization of my 8 years Digital Marketing career. For me to witness a business grow is the most exciting part of marketing. So, here I am helping businesses create successful online presence and build a strong brand name.