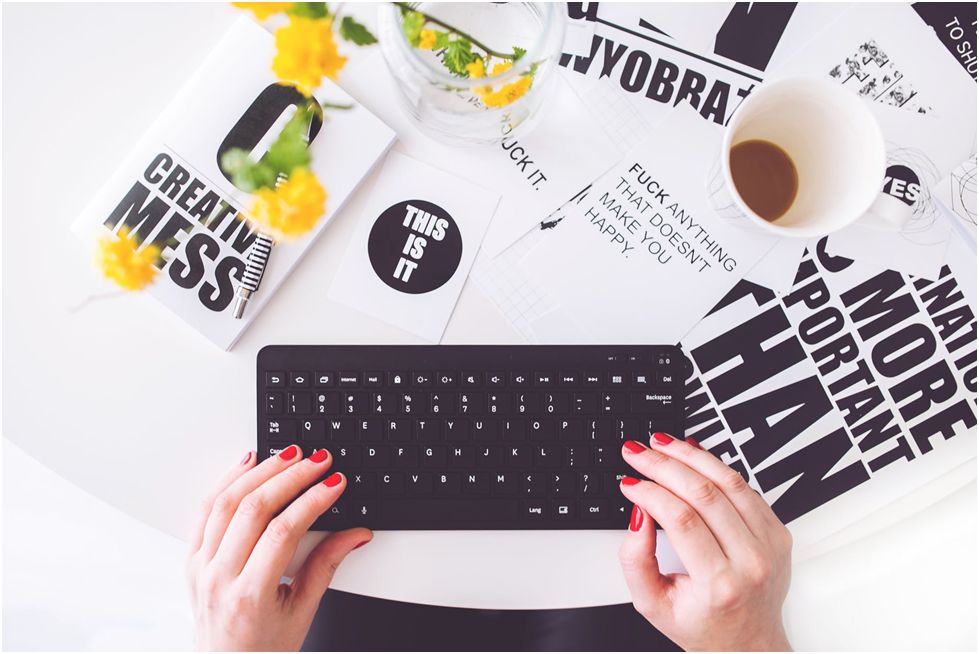 It's becoming increasingly crucial for small businesses to establish a strong online presence to engage with their consumers. Blogging is a cost-effective way for businesses to drive traffic to their website, improve inbound marketing efforts, and attract more prospective customers.
If you want to start a blog for your WordPress site but have no clue what to write about, then you've come to the right place! There are tons of different types of blogs covering a wide range of subjects, interests, and audiences and you need to find the one that works for you.
In today's article, we're going to show you some of the most popular types of blogs that will drive more traffic to your WordPress site.
Choosing From the Best WordPress Blogs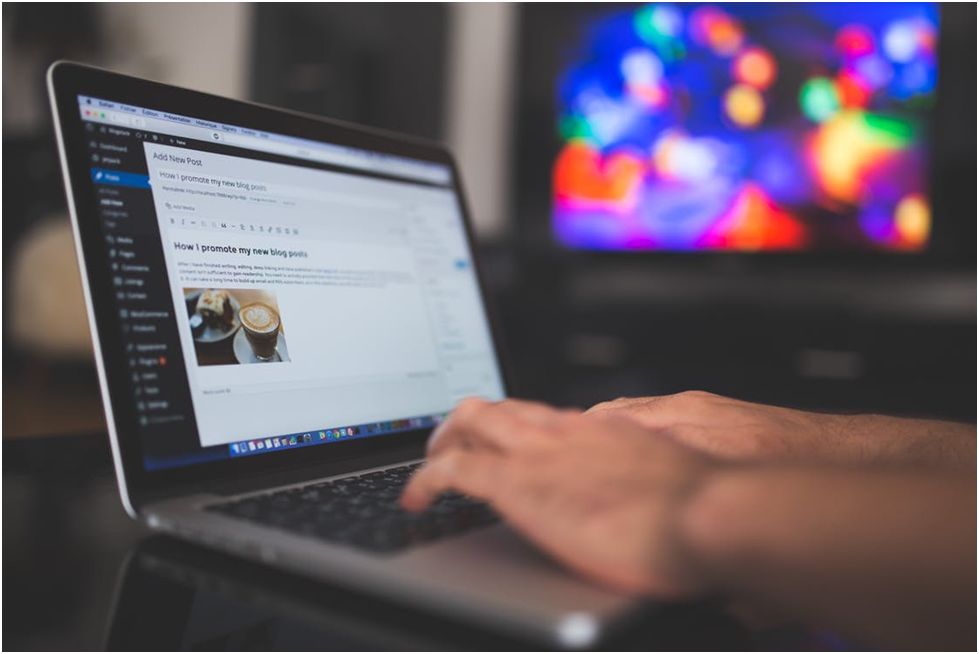 Blogging can be rewarding if you're genuinely committed to it and wholeheartedly love what you're blogging about. However, getting started with blogging and staying focused on a specific subject can be a challenge to most newbies.
Starting a blog has never been easier. The number of available blogging platforms alone can get anyone overwhelmed and confused, making it difficult to choose the right one. Therefore, it's essential for you to know about all the different types of blogs to determine which one is the best fit for what you want to achieve.
With that being said, let's continue with our list of the top 7 WordPress blog types.
#1. Fashion Blogs
Some of the most popular blog sites on the internet are about fashion. The fashion industry is big with a massive global audience. Most fashion bloggers get invited to big events, receive special perks, merch, and even business deals by top fashion brands. They can only move the fashion blog wheels forward through their creativity while staying up-to-date with the popular fashion trends.
Our Recommendation:
When it comes to fashion blogs, building a persona is the most significant factor for success. Follow our guide to learn how to get started with a blog and make money from it.
#2. Travel Blogs
Travel blogs are having the time of their lives these days. We all want a vacation every once in a while. And since air travel is getting cheaper by the day, a good number of people are traveling to new places at least once a month. They are always looking for travel tips, advice, destination guides, etc. on the internet.
This is where travel blogs come to the rescue. If you have a quality travel blog, people are likely to look up to your content. With high-quality pictures, videos and the details of unique places for touring, it's only a matter of time before your blog gets famous.
Now, here's the fun part. If you are a traveler, you can visit places of your interests, take photos, and write your own content about them. This way you're killing two birds with one stone; traveling to new places, and getting paid as you blog about the places you've been to.
Our Recommendation:
Consider using Google Analytics to regularly measure your travel blog's traffic. It will help you identify how many people visit your blog a month, where they come from, which platform they use, etc. This will help you create a user persona, making it easier to shape the content based on the users' likes and wishes.
#3. Food Blogs
Seriously, who doesn't love good food? People are always looking for new recipes, new ingredients, and healthy diets online. There are groups on social media that have millions of foodies. If your blog offers good food reviews, high-quality images, and videos covering how they are made, it will attract more visitors.
Moreover, once you become a famous food blogger, different food brands and restaurants will offer to pay you to write their reviews positively. You will see money coming from all sides.
Our Recommendation:
We recommend using a drag and drop WordPress page builder to create, edit, and customize the layout of your food blog. For example, many popular food blog sites use WPBakery to create a responsive website. With over 50 content elements, templates, and ready-to-use add-ons, you can quickly build attractive pages for your food blog.
#4. Problems and Solution Blogs
A vast number of people go online to look for solutions to their problems. If you visit websites like Quora, Yahoo Answers, Reddit, and WikiHow, you'll see that many people are sharing their problems and getting tons of replies.
If you are a person who has expertise in solving specific issues or knows how to counsel people in their time of need, you can start blogging on this matter. Also, make sure to keep a well-written FAQ section to address the needs of your visitors. It should provide high-quality content about your blog and business.
Our Recommendation:
Consider installing the best WordPress FAQ plugin to give your visitors instant access to quickly answerable questions. This will help reduce your support load by providing site visitors with more information.
#5. Fitness Blogs
Fitness Blogs have been running hot as they cover health and general fitness issues. Nowadays, people who workout do not only seek advice from their personal trainers, but they also look for guidance online. There are tons of blogs and vlogs dedicated to helping people in building muscles, doing yoga and other exercises.
Fitness bloggers write about exercises, different diets, food charts, and supplements to help others stay in shape. These blogs can also contain videos explaining different types of exercises to their audience.
For business purposes, you can review different fitness products/supplements by making a contract with a company.
If you have your own product or service that you'd like to sell to your audience, start by promoting them through your blog posts. Make sure it's relevant to the content. And don't forget to collect customer reviews— they go a long way.
Our Recommendation:
Use an Online Reputation Management software like Grade.us to help with sentiment analysis, brand analytics, and social media monitoring. For optimal results, consider other Grade.us alternatives like VocalReferences, enabling you to embed a widget on your blog to showcase the well-earned reviews, as well as earn a 5-star rating on Google's search results.
#6. News Blogs
News blogs have always been a priority to everyone. Sadly, there are now a good number of yellow journalists on the internet. The weird fact is, regardless of spreading fake news, these blogs controlled by the yellow press have been attracting people and making money for years now.
If the fake can make it, so can you— if you have the correct news to provide. All you need is good journalism skills. This will not only help you make money at the right time but will also help you sharpen your journalism skills.
Our Recommendation:
"Careful planning is necessary for your news blog to provide value to people you want to reach," says Glenn Halbrooks, a TV news director with over 30 years of experience. We suggest you plan out everything beforehand and provide real news with constructive evidence to ensure people find your blog more helpful compared to those fake news blogs.
#7. Business Blogs
Business blogs cover information regarding industries, corporate agencies, etc.  These blogs offer a casual way of communicating with customers and help them learn about a specific business or product.
If you have a business blog and the right amount of readers, you can earn money by promoting products from different brands. If they make sales through your blog, they will give you a certain amount of money as commission. Once you create a reliable and professional image, you can start promoting your own product if you want.
Our Recommendation:
Use affiliate marketing software to grow your business blog's traffic and sales. It will also help you gain new customers as they'll be coming to your blog from trusted recommendations.
Wrapping Up
Venturing off into the world of blogging to share your knowledge and understanding of different topics is a noble undertaking. Your commitment to boosting your knowledge and passing it along to your audience through your blog can be rewarding in many ways.
And that's not even the best part. Now is the perfect time to start a blog and make money from it, considering the many opportunities mentioned above.
We hope this article helped you choose the type of blog that best fits you.
Chris Mcdonald has been the lead news writer at complete connection. His passion for helping people in all aspects of online marketing flows through in the expert industry coverage he provides. Chris is also an author of tech blog Area19delegate. He likes spending his time with family, studying martial arts and plucking fat bass guitar strings.