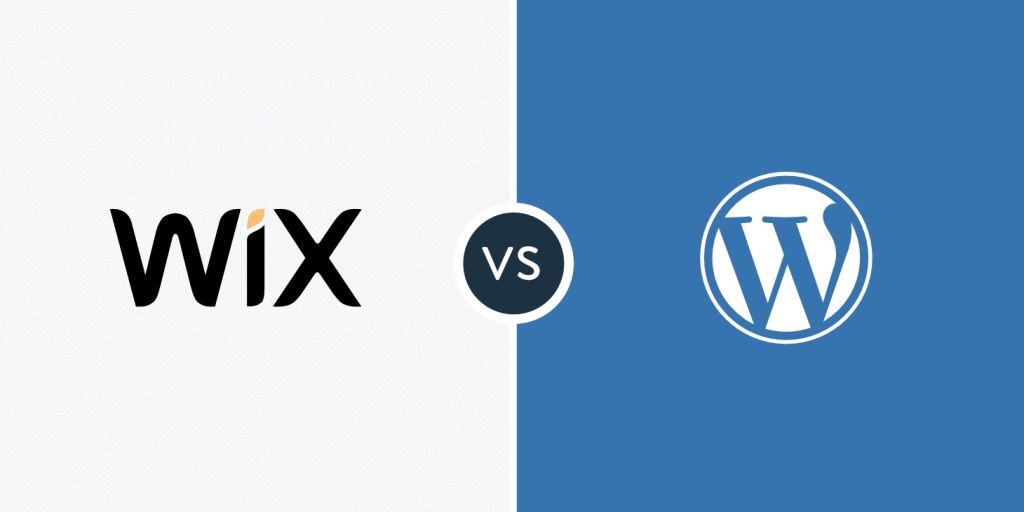 If you want to learn, how to make a website either for personal use or a professional website. You will be introduced to hundreds of web publishing solutions. However, Wix and WordPress are the most practiced and considered as the best in the market. So here, in this write-up, we will be bringing a brief yet categorical comparison of both in order to make things clearer for everybody and taking a decision even more easily – especially while choosing Wix or WordPress for their website, according to their necessities.
1. Usage
Wix:
If you want to make a website on Wix, the maximum knowledge you need is to know how to use a mouse properly. It is easy, intuitive, fun and does not require training or technical knowledge for making a website. It gets updated regularly and comes with hosting inclusive, templates, widgets in the account's package. Since it's user-friendly, it requires a lot of dragging, dropping and clicking – making the experience stress-free and time saving for designing and publishing a website.
Moreover, in the year 2016, Wix launched the latest revolutionary solution – Wix ADI i.e. Wix Artificial Design Intelligence – enabling us to choose between classic Wix Editor and ADI.
Along with this, it gives other options like Blogging, Business, Portfolio, and CV. No matter on which stage the website maker is, it is never difficult, either designing, creating a new blog post, changing the background on the homepage or connecting a customized domain – everything can be done with a few clicks due to the visual interface of Wix.
WordPress:
Besides being the massively used and easiest CRM for a website – WordPress is not that easy.  If compared with Wix, it will be rated as difficult, primarily because it does not give a streamlined workflow being a web publishing solution. WordPress does not have the visual interface hence a basic knowledge of coding will be required if customization will be made. Unlike Wix, WordPress comes with a CMS only, everything else is acquired individually whether the templates, hosting, widgets or whatever that is needed.
2. Feature Set and Flexibility.
Wix:
Wix supports building blogs and eCommerce with great efficiency and versatility. It has a wide range of both free and paid add-ons known as App Market. All these apps are easy to install and manage; some are developed by Wix and some are by third-party developers. Some in-house features by Wix:
eCommerce:Wix'seCommerce engine is particularly designed for small shoppers and comes with multiple payment methods, ability to generate coupons, tax management, options of products and the like.
Blogging: The blogging version by Wix has the option to schedule a post, allows Facebook comments, blog archives, featured posts and everything that is fundamental to call a blog a bog.
Forum: It sounds awesome to have your websites' own community, right? That's what Wix offers – you just have to create a forum and you can install it from Wix App Market too within your website.
WordPress:
WordPress initially started as a blogging site, however, it developed from one single motive to one versatile program which now creates websites, portfolios, web stores, and what not. The most possible reason is the plug-ins which can literally serve any demanded purpose and increase the functionality – all thanks to the plug-ins. With Social Media Plug-ins to SEO packs, safety plug-ins, commenting systems, safety plug-ins and a lot more if you start exploring, you will find 50,000 plus plug-ins.
3. Designs.
Wix:
Wix has hundreds of good-looking, fully-customizable templates which cover around 70 categories of industries and are totally free. It also has some one-page landing designs as templates without any content in other pages – you have to build that on your own. Of course, there are some drawbacks with even the things we pay and Wix templates are free – you cannot change the template in the middle of the editing process. Plus, Wix templates are mobile-ready, and you can change them from Wix's Mobile Editor.
 WordPress:
You can get the WordPress themes from two places: the WordPress directory being the biggest and popularly considered as an official point for downloading themes and the second places are independent marketplaces and theme shops. Both free and paid themes are available and unlike Wix, you can change the theme of WordPress at any given time.
4. Customer Support.
Wix:
Wix comes with a massive support system; with over 262000 topics covered in the official support forum, hundreds of tutorials and walkthroughs in the video format, email support system and a complete education program called WixED. On top of that, nearly all editable points have a help icon in the control panel of Wix – you just have to click in order to know more and understand better.
WordPress:
Since WordPress is more popularly used, if you Google any query, you can find hundreds of blogs specializing in WordPress, communities of webmasters and web developers, YouTube channels, however, there is no direct email for customer support help. No official support staff for quick solutions.
5. Price Packages.
Both WordPress and Wix offer free versions which allow the users to build a personal blog or website of their own. However, that requires to use a subdomain like xyz.wordpress.com, and this restricts the features and integrations to a greater extent. This is why the free version is not recommended for any professional or business website.
WordPress is comparatively inexpensive because you just have to get the hosting which is more than 3$/month while Wix charges 11$/month for a business website. Even though Wix has a various amount of products available, the majority of the businesses would still need the unlimited version for 14$/month. For the eCommerce edition, for selling the products. While the free version would be displaying Wix ads which are not recommended for a business site.
Wix have five paid versions: Connect domain ($4.50/month), Combo ($8.50), Unlimited ($12.50), eCommerce ($16.50) and VIP ($24.50). If you get an annual package, these are discounted then. WordPress: Since WordPress requires hosting and has its CMS free then hosting would cost $7-$12 per month, theme if not free then the cost falls between $20-$100, however, that is a one-time payment, plugins are most of the times free, if the one you want is available paid then it would be somewhere around $20-$200, and that is also a one-time payment.
WordPress vs Wix Bottom-line:
If you are looking for something reliable, long-term and have plans for customization too – WordPress would be a good option and for that, you would be required to learn the fundamentals of HTML and CSS. On the contrary, Wix is easy to use, even for professional use, it has its own packages and some restrictions too. If you have one plan which is not going to change and Wix covers everything in it, then that is the most suitable option for you. Nonetheless, get a strong internet connection like Cox internet and research, research and compare – that is how you would be able to take the right decision.
Chris Mcdonald has been the lead news writer at complete connection. His passion for helping people in all aspects of online marketing flows through in the expert industry coverage he provides. Chris is also an author of tech blog Area19delegate. He likes spending his time with family, studying martial arts and plucking fat bass guitar strings.