A mobile app is the best way to grow any business or raise a brand value. For its maximum advantage, it is necessary to make an app that is addictive among users. One can think of designing an app that is hard to put down. But how can you assure such an app? Well, here are some checklists to go through. These points can make sure your app is going to hook up more and more people.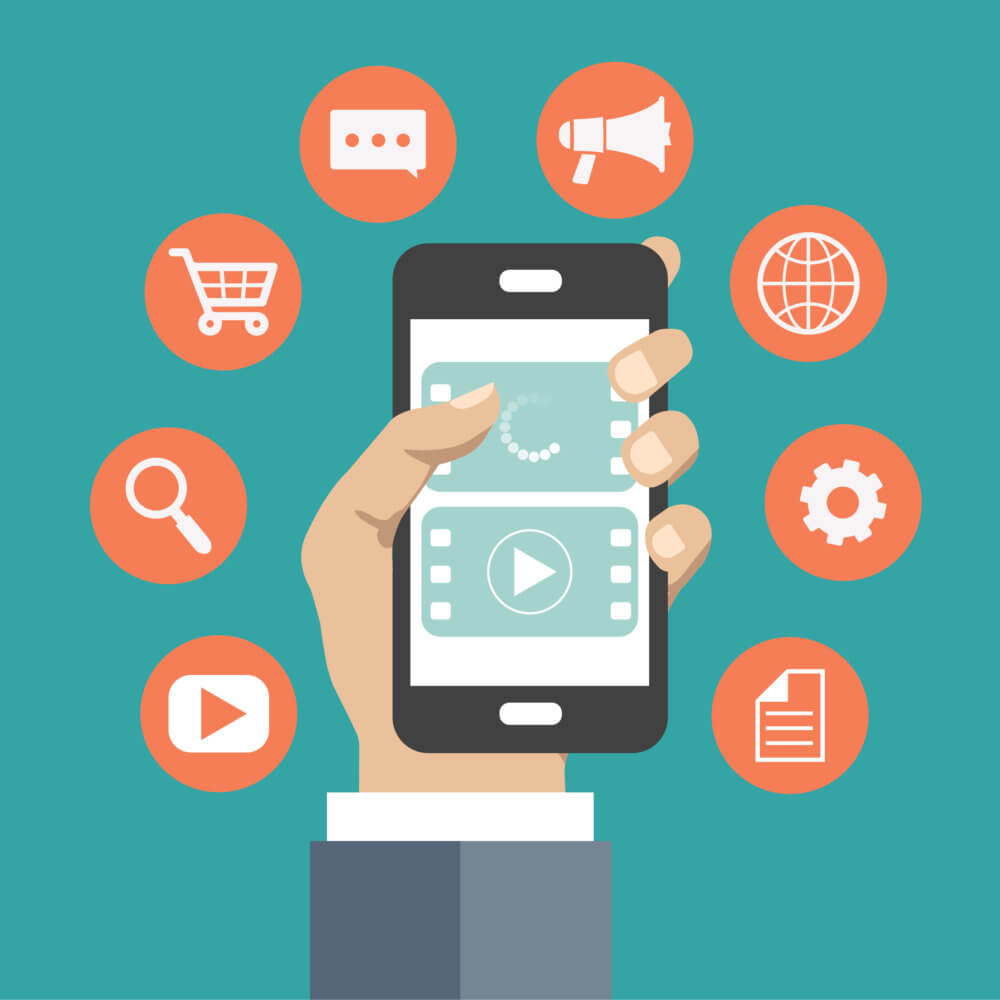 1) Is your app unique?
People are never interested in downloading or using apps that are already available in the store. Be it for entertainment purpose or commercial use. Uniqueness is the key here. A mobile application with unique features does stand out from the rest, copycats won't. Add something that is not present in the available apps. Say, for example, Chatbots are the hot topic these days and also unique. You only need to find something unusual to make your mobile app a big success. One famous example of this is Snapchat. It added a single self-deleting feature to make it stand out from the rest and it actually did work.
2) Is your mobile app simple?
A famous saying can be applied for mobile app development, "Beauty lies in Simplicity". And yes it is true. If your mobile app is simple in design, usage, and purpose; it will go a long way. Users never bother to install and use a complicated app anyway. So one needs to develop an app that is easy to understand and use. Add basic and necessary features first keeping a targeted audience in the center. Less required features can be eliminated. The more simple your app, the number of installs it will receive.
3) Is your app's homepage attractive?
First impressions have the tendency to make a long-lasting effect. Same goes for mobile apps. If the initial screen of your app is attractive, half of the job is already done. Never use a clunky login page for the app. The first page should clearly convey what the app is about and what experience it will give to its users. If this is sorted, people will surely engage with your mobile app. You can even think of making the first few pages more informative yet attractive. Few lines of explanation with some unique design can work well. Count on already successfully apps in the market. You will find their homepage or login page intriguing than the rest of the pages.
4) Does it have offline features?
What will you do to engage users when they are not using the app or altogether offline? A simple solution to engage offline users is push notification. It can remind them of the latest updates in the app or newly added features. Here, one needs to consider on the limit. As too many notifications about your app can lend you into several uninstalls. Only a few necessary notifications should be pushed to app users' mobile. You can always take help of feedbacks to check if the push notification feature is not bothering its users.
5) Is your app speedy to use?
Today everyone wants things to be done in a matter of seconds. So is the case with mobile apps. People often rate and judge an app based on its speed and dependency. If your app consumes a lot of time to open, it will surely not receive engagement from its users. The very next moment, they will uninstall your app. So, if your app works slow or erratically, its features are wasted. Developers need to take care of optimizing the app for speed. If it is quick to operate, it will surely receive a good number of organic installs.
6) Is your monetization strategy at its best?
Ads are quite out of trend these days. Too many ads on your app may annoy users. Hence, it is necessary to find a strategy that works well with users, not you. Another option of monetization is subscription or upgrades. Users install your app for free and if they find it engaging enough, they will pay for advanced features or premium facilities. Also, make sure to avoid too many in-app purchases that may confuse people. Remember simplicity is the key.
7) Is your app counting on reviews?
User reviews and feedbacks are a great source for making improvements in your app. It provides necessary insight into what users think of your application. One can always rely on genuine feedbacks to make improvements. Resolve issues, respond to concerns and take ideas; it will surely enhance user engagement.
Bottom Line:
It is not difficult to drive user engagement to your mobile app and keep them hooked up with it. The only thing you need to consider is your mobile app's design, speed, uniqueness, feedbacks and some other stuff. Once the above-mentioned points are check-listed, it is sure to drive organic installs for your apps. People, knowingly or unknowingly, do check out on these points when they want to use your app time and again.
Please mention your thoughts and ideas on how to create an engaging application.
Writing is my hobby. I love to write on Latest Technology Update, Digital Marketing, App & Web Development, and SEO. I am an SEO Analyst and Content Writer by profession and working with India based – Tecocraft.