If you own an e-commerce business then you must be well aware of the importance of having a strong and influential social media presence.
Well, where most of the e-commerce businesses know this well-known fact, not all of them can execute it well.
It takes planning, strategizing your marketing requirements, setting your priorities, and much more to maintain an effective social media presence that earns you leads, enhances your conversion rates, and helps you grow your e-commerce business.
This article throws light on the top and trending 7 social media marketing strategies that can help you enhance your e-commerce sales.
Come let's have a look!
1. Share High-Quality Content Regularly
This is the first step of any social media marketing strategy. This is how you start engaging with your audience initially.
Make sure you post high-quality content regularly. Posting once a week is no more a suggested marketing practice. Now, the frequency of posting online content is almost 2-3 posts on a daily basis.
Keep your content diversified. It should not be completely promotional just revolving around your brand promotion. It should neither be entirely random such that it doesn't even resonate with your brand.
Maintain an active social media presence on multiple social media accounts and post regularly. This helps you in two ways- first, you can figure out which social media platform is the best one for your e-commerce business, and second, this helps you to build a strong social media presence which is a must for any e-commerce business.
2. Online Chats & Automated Responses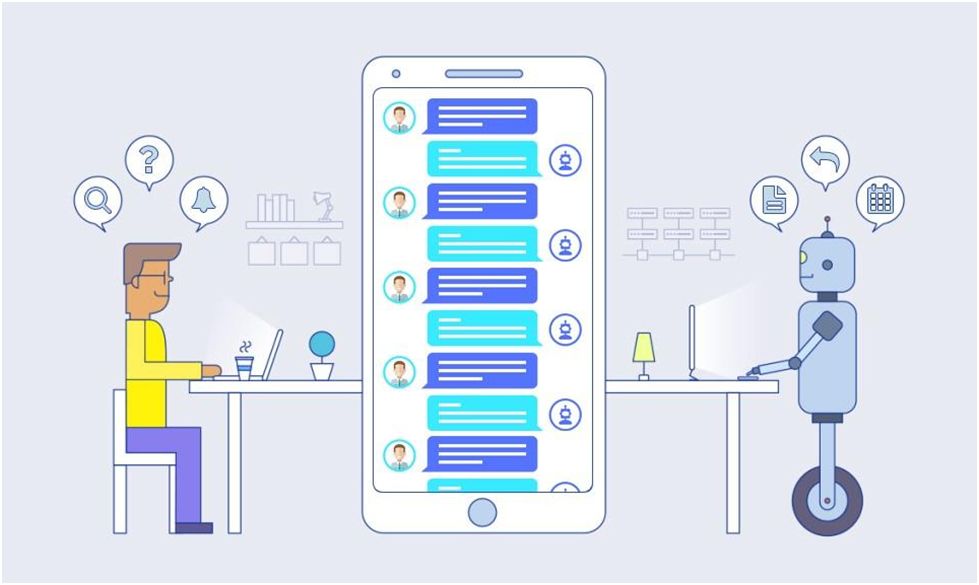 Researches predict that customers who are able to interact with a brand positively are three times more likely to recommend it.
That's the power of interaction! Social media is all about creating connections and so is e-commerce. Having an online 24-hrs chat service where your customers might reach you anytime helps you create and maintain healthy relations with your customers.
Automated responses are also a great help in this direction. These help you to improve the customer's perception of your brand.
Customers seek replies and interaction from the brands as part of their customer service and social media platforms are the future of social media platforms.
Hence, as a responsible e-commerce brand, you must address customer query and complaints on social media. Not doing so creates a negative brand image.
3. Social Media Listening
To establish yourself as a socially devoted e-commerce brand, social listening has to be an unavoidable part of your social media marketing strategy.
An effective social media listening enables you to learn what people are talking about your brand online, which social media platforms they are most active on, and the general user sentiments regarding your brand.
It also helps you to learn the best customer service practices on social media. Also, it gives you access to customer feedback about your products and brand which gives you the bandwidth to adjust your e-commerce marketing strategy according to the needs of your customers.
It also gives you the capability to benchmark your brand to your competitors by allowing you to measure the conversion rates of your brand and your competitors, thus giving you your real performance report card.
It saves both time and money. Also, it enables you to measure your social media marketing strategy, analyze it, and make the required amends.
4. Shoppable Posts On Your E-Commerce Website
Embedding shoppable post on your e-commerce website allows you to integrate user-generated content in the online shopping journey of your users and make purchasing fun.
It helps you to bring the point of inspiration closer to the point of sale and allows you to make your social sell. The capability to display user-generated content right before the point of sale helps your customers to take the final purchasing decision in your favor.
It helps you to pair your social content with products and turn your user-generated content into sale hence driving conversions, leads, enhance engagement, dwell time, sales, and grow your e-commerce business overall.
5. Instagram Stories and IGTV
Instagram has without any doubt established itself as the ultimate marketing destination for marketers. It is a hit among millennials, the new era shoppers.
It's visually appealing layout helps you to display your products in an attractive manner compelling your users to buy them. It offers great engagement from users and hence drives immense conversions.
At the same time, "Instagram stories" is a great feature that marketers can use to engage their users and keep them interested in your e-commerce brand. It is really effective in creating that FOMO (fear of missing out) effect on users. Instagram's new shoppable update for stories is yet another great milestone that the marketers can turn over to grow their e-commerce business.
Instagram TV (IGTV) is yet another feature that allows you to create longer duration videos. This helps you give detailed information about your brand and it's products in a really engaging and interesting way.
6. Influencer Marketing
Influencers are social media superstars who have an influence over a large fan following. People trust whatever they recommend. This is why influencer marketing is so important for any e-commerce brand to build a robust social presence.
Influencer marketing has proved to expand your reach, deliver incredible results, and make sure that your e-commerce business grows sustainably.
Choosing the right influencer for your e-commerce brand is very important because every influencer has a certain kind of fan following. So, make sure that your target audience resonates with the kind of fan following you influencer has a spell on.
Developing a marketing strategy with the right influencer such that it incorporates all your e-commerce business objectives and resonates with the tone and style of the influencer is really important, otherwise, the whole thing may seem fabricated.
7. Track Your Analytics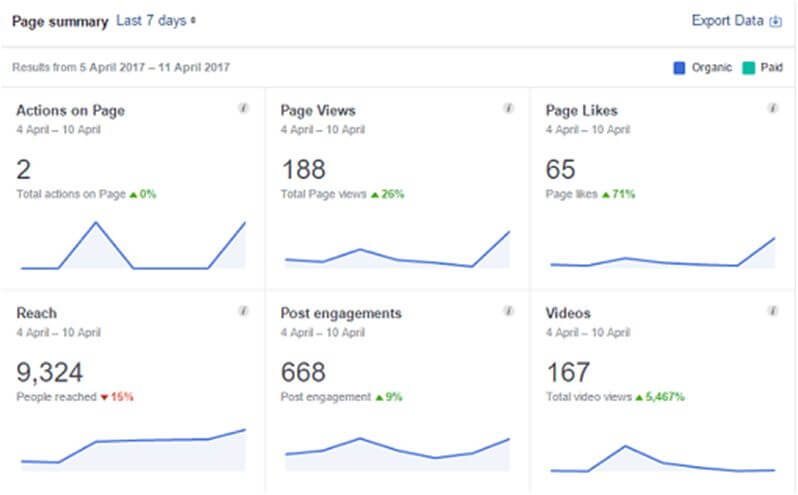 Having done all the hard work of planning a social media marketing strategy, choosing the right social media platform and influencer for marketing your e-commerce brand, and regularly posting engaging content on social media, now it's time to track your analytics to show you the performance of social media marketing strategy.
Analytics shows you the real mirror of the performance of your marketing strategy across various social media platforms, shows you the hook and nooks of your marketing campaigns so that you can improve it by making the required amends.
Final Thoughts…
So, these were some of the major social media marketing tips you could use to grow your e-commerce business.
What tips are you gonna use for marketing your e-commerce business?
I am Carol, a content marketing enthusiast with a zeal to write fresh, engaging, well researched and creative social media and blog content on regular basis. Currently I am researching on social media aggregator tools and user generated content. Read my writeups here and do comment what you feel about them!!