In today's busy world, we all are obsessed with productivity and want perfection in everything, whether it's workplace or home. We all want to complete every task with quick speed and with less exertion. We want productive things that save our time and lead more beneficial, satisfying lives. Nowadays, there is a range of productivity apps are available that helps us to accomplish our objectives in a quick and efficient manner.
We have explained our personal experiences and in-depth analysis to gather the Best productivity apps you need to know in 2021. An investment in a couple of these productivity apps will definitely make you more productive in a more efficient way.
First of all, we all must understand the exact meaning of "Productivity Apps". A productivity app is useful software that helps us to complete our tasks easily & quickly and allows us to perform more activities in less time. Some of the apps listed below are kind of "productivity apps" that will help you save your precious time when used consistently. So right away, let's make a plunge!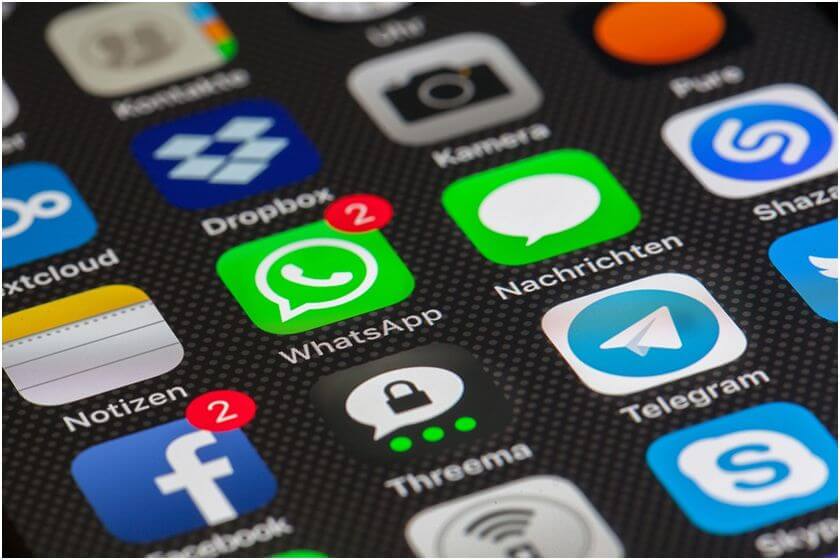 Productivity App #1- Trello- To make your project management process quick & easy
Trello is an ultimate project management app that's why it's on the top of our list of best productivity apps for 2021. It makes project management less stressful and even more enjoyable. Wanna know how it can be possible? It came into existence with the platform's Kanban philosophy. Trello is highly organized and visual that makes it very understandable and intuitive.
You can break down big projects into smaller chunks in Trello by adding cards for each & every task. Then you can arrange cards into different columns, which you can define with different phases of a project. As soon as tasks get completed, you can easily drag cards from one column to the next. The great thing is that it's absolutely free to use. However, there are premium plans are also available with additional features which starts from $9.99 a month.
Productivity App #2-CamScanner-An Intelligent way to manage & scan documents
If you have used iPhone and now switched to Android smart phone or using both the phones simultaneously, then CamScanner App is not less than a magical treat for both the mobile operating systems. It quickly turns your smart phone camera to a versatile scanner. It will become your life savior if you are a law professional or an office employee who always in a need to get their contracts and confidential documents scanned and covert them to PDF and Softcopies. You can use this exclusive app to scan and format your scanned files on the go. And you will not have to compromise with the quality of scanned docs, as this productivity app lets you save your files in high resolution with utmost perfection as well. So, if you are in a hurry and want scanned documents, contracts and photographs of your clients or employees on urgent basis, CamScanner App is all you need to install right away in your smart phone at just $1.99.
Productivity App #3 – ToDoist – An ultimate task manager and to do list app
ToDoist App is an ultimate way to lineup your todo list. It has already helped more than 10 million individuals to make their lives more controllable and organized in an effective manner. To begin utilizing this tool, first scribble down everything that you have to get done. The smart app will then translate and classify all the tasks for you as per the mentioned entries. But, don't take it as just a personal productivity toll, because it is far more than that. It can likewise be utilized to keep your whole team on track. You can also do project planning, management and even assign duties to your team and can also keep a check on the deadlines of each task assigned. ToDoist is free for fundamental usefulness. You need to spend $36 every year if you want its premium features and $60 per year for full included access for your whole team.
Productivity App #4 – Slack – Now Communicate, Share files with your coworkers in a better way with Slack.
If you've heard about this incredible app but never used it before, then install it right away and start using it on a regular basis as it is an ultimate productivity booster and it bridges the communication gap while making it a breeze. It lets you get yourself free from cumbersome conversations on email with colleagues. With Slack, you can easily manage and neatly organize all your official communications and search them all whenever you need. You can create different channels for different projects, clients and departments.  All group members can sign in and sign off from conversations whenever they need. Also, they will not get any notifications of the conversations in which they are no longer involved in. You can also share document files, images, GIFs, videos and much more inside this productive app.
Productivity App #5 – Hootsuite- Reduce your Social media posting time and stay worry free with Hootsuite. ‍
Nowadays, we all become habitual of social media and it has been consistently growing as big game changer for all businesses. It has made very easy for businesses to reach out their customers quickly & easily like never before. It's a great platform, but it brings lot of tasks like research, designing of social media posts and regular responding to customer's comments that takes a lot of time of a social media manager. But, fortunately, there are some incredible productivity apps out there that make social media posting a much less time-consuming task.
Hootsuite is one of best productivity apps available which is popular tool for social media management. It lets you to update posts on your Facebook, Instagram, YouTube, Twitter and LinkedIn pages at same time from the same screen. You won't need to log in to each individual social media platform separately. You can also easily & quickly respond to your customers comments from this tool, too.
But the main reason why Hootsuite should be on the list of best productivity apps for 2021 is due to its post scheduling feature. You just need to log in once and you can easily schedule every social media post for the next day, upcoming week, month or even for three months and then relax and just keep a check on your accounts as the Hootsuite will automatically posts on your accounts at the your scheduled time. Isn't it so cool, easy and full of productivity app? After a free 30 days trial, you will need to get its premium plan which starts at $29 for a month.
So, whether you are using new iOS or Android smart phones or refurbished mobiles like best Samsung Refurbished Mobiles, all you need is to install best productivity apps that will encourage you to become more productive and do every task in a more effective manner.
Rick started his career as a blogger reviewing tech gadgets and later joined the team at whytheluckystiff.net as a writer. He spends most of the time with the team at work, getting inspiration & content for his articles as they review various tech gadgets.