On Page SEO is necessary if you want to remain at the top of search engine rankings. That said, SEO alone will not keep you at the top. In addition to on-page SEO, you also have to keep the bounce rate of your site low. So precisely what is bounce rate and how can you address this challenge? Below we explain bounce rate in detail and discuss 7 tried and tested ways you can lower your bounce rate and increase your rankings on search engines.
What is Bounce Rate?
This is the rate at which site visitors enter and exit without clicking on other pages. A high bounce rate can mean many things, but they all boil down to the user experience. If the visitors do not have a pleasant experience at the landing page, then it is highly unlikely that they will click on other pages on your site.
Ways to lower your bounce rate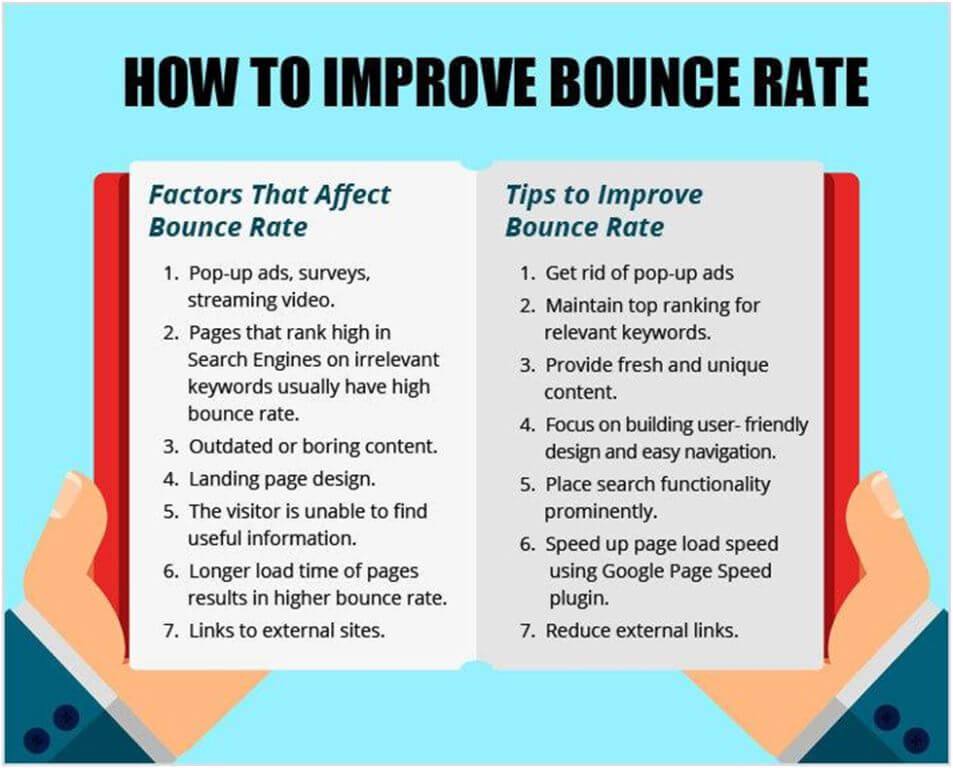 Create Quality Content
A low bounce rate begins with quality content. Quality when it comes to content is based on grammar and readability. While many people concentrate on creating grammatically correct content, not much emphasis is put on readability.
A sure way to increase readability is to break the content down into paragraphs. During content writing, incorporate subheadings in your content and where possible use bullet points to explain your content. Using examples and photos liberally and having a well-drafted conclusion toward the end of the article also helps in improving readability.
If yours is a WordPress site, use the themes provided to format your content. These themes are designed to ensure great user experience and a high conversion rate.
Work hard to keep your content fresh so that your visitors will keep coming back for more. The content should offer value and be relevant to your audience as much as possible.
Keyword Use
They say that keywords are not created equal and this is nothing but the truth. There are high-value keywords that come with a lot of traffic.
Having high-value keywords is not enough. You need to go a step further and use the keywords right throughout your content. For example, have the target keyword in the title, meta description, and at one of the content subheadings. Here are more tips on keyword use.
While using the right keywords will attract more traffic to your site, you have to avoid keyword stuffing as this can get you penalized. It will also hurt your content quality, and this can only translate into unhappy visitors and a high bounce rate at the end of the day.
Make Your Meta descriptions Attractive
Having a target keyword in your meta description helps but you also have to keep it attractive and optimize it for the site users. A good way to start is to keep it short. A good meta description should be about 150 characters. You can also create meta descriptions that are unique for every page on your site.
Just one keyword in the meta description is enough, and it should flow naturally with the rest of the content.
Where possible, include a call for action in the meta description. The aim of including a call for action is to ensure that the meta description is not only captivating but also actionable.
Attract the right Visitors
So, you have formatted your content to make it readable and used the right keywords. Why is the bounce rate still high?
Well, it could be that you are attracting the wrong visitors. This is more of a targeting issue that can easily be sorted by creating custom content.
You need to reach out to your readers continually, and this is only possible if you create content that is relevant to them. After creating content that will provide value to your visitors, choose the right channels to distribute it.
Keep the Page Load Time Short
The average site visitors will only allow a 2 seconds load time. Anything beyond that and the visitor will most likely move on to the next site with better load time.
So how can you improve your load time? Here are a few ways that work
Ensure that there are no query strings from your static pages
Use WordPress plugins to optimize your images
Tweak your site access file
You can also remove plugins that could be affecting your load time and stick with the basics. If all fails, consider changing your domain registrar.
Ensure that your site is mobile friendly
In a world where mobile device users are in billions, it only makes sense to create websites that are responsive to mobile devices. To show you just how important making your site mobile friendly is, here are a few facts about mobile consumption and distribution.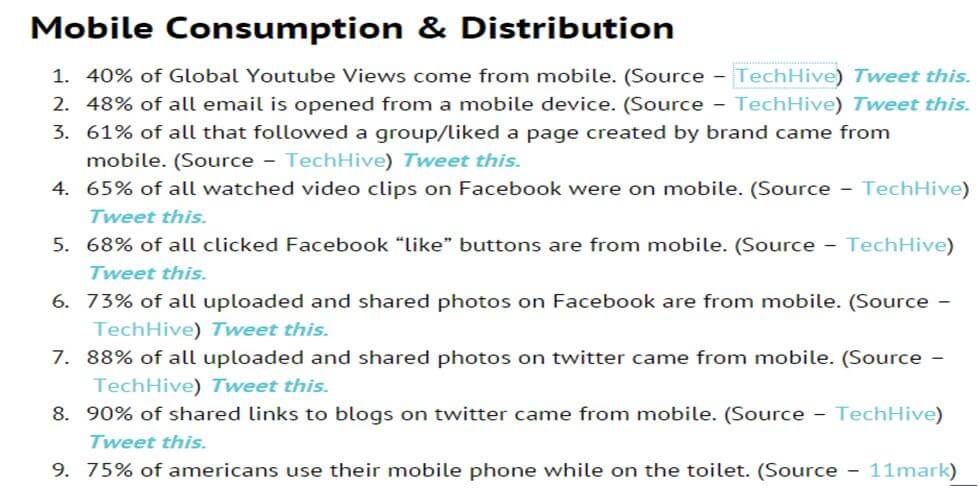 Mobile friendliness has been added among the ranking factors on search engines. This means that even when you have great content, your site will still rank poorly if you do not make it mobile friendly. Businesses can be endorsed properly if it is mobile friendly. Learning design and softwares are equally important to know it's interaction with the website and helps in lowering the bounce rate.
Analyze current Data and Compare with previous results
There is no better way to know whether the changes you made are working. For analysis, make use of Google analytics. Compare your bounce rate say a month ago and see how well you are faring so far. If your bounce rate has not improved, then it is time to go back to the drawing board. However, more often than not, the above tips will work to tremendously lower your bounce rate and enjoy increased traffic in no time at all.
Conclusion
The above 7 ways will ensure that you improve your site's visitor experience. The changes are quite easy to make and will often require minimal if any effort on your part. Thanks to bloggers outreach, you can get experts to create compelling content that is sure to keep visitors glued to your page. There are also SEO professionals who have specialized in employing these and other tips that make some pages remain at the top of search engines for years.
Some shoppers never make it past the first page, others don't even make it past the first three listings of an amazon search. This why it is crucial you know 
how to get your product on the first page of amazon
search results. One of the most understated things you must prioritize is your title. Make sure it has all the relevant information of your product including name and keywords that are directly relevant but be careful to not overstuff it.
Chris Mcdonald has been the lead news writer at complete connection. His passion for helping people in all aspects of online marketing flows through in the expert industry coverage he provides. Chris is also an author of tech blog Area19delegate. He likes spending his time with family, studying martial arts and plucking fat bass guitar strings.