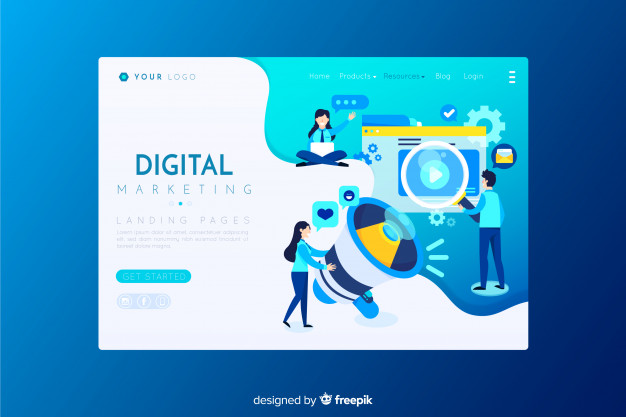 We all need to know constantly monitor several factors to see how are our marketing efforts paying off. How successful are they? Do they require investment or better analysis to provide better ROI? These simple questions tend to become very puzzling for marketers. Do you think that running an ad campaign from which people are buying what you're selling represents that your marketing efforts are fruitful? Well, not necessarily.
Well, don't get me wrong here. Maybe few of your campaigns are doing great and are bringing good ROI but you need to have a few metrics to measure your success with. One can better identify the success rate of a campaign by tracking certain metrics. These metrics will help you identify the campaigns which are unnecessarily eating your money away.
There is a problem. We just can't relate a promotion to a sale. That is why we require different metrics to track and analyze the results better. So let's discuss them without any further delay.
AOV (Average Order Value):
The AOV (Average order value) should be the very first thing you need to prioritize as marketing manager. This metric will help you to find ways how can you get your existing customers to spend more on your store or brand. It is unarguably the most important metric to track in order to understand consumer behavior. In order to find out AOV you can use the following formula:
AOV= Total Revenue/ Number of orders taken
How can you tell that the conversion rate of a day, week or month is sufficient for a campaign to keep running? Well, let me give you a surprise. Experts believe that to some extent, numbers of transactions aren't really important. Whereas your campaigns sales conversion rate better tell about the success of your campaign. To calculate the total sales conversions following formula can be used.
Sales Conversion= number of sales/ number of visitors to your site
Below is the example of e-commerce sales conversion:
In the case of E-commerce stores, this metric holds special importance. Every marketing manager would like to know what is actually causing people to abandon their cart. Is it the delivery charges, hidden charges or the currency exchange rate that motivates people to leave their carts abandoned and why didn't the potential customer convert? When someone adds something to the cart it means they are interested in the product and are just a few steps away from converting.
Following graph shows different reasons why people abandon their cart:       
Revenue generated by each reference source:
So you're getting a rush of website traffic? But where is it actually coming from? All the marketing managers should be curious enough to know which referral source is bringing them the most of the traffic. This metric is of great importance to B2C and B2B companies.
The important thing to know is that there may be a few referral sources which are bringing you a high volume of traffic, but that traffic is not converting. Such traffic is useless to you and you need to analyze your strategy and identify that what is actually wrong with those referrals. Whereas on the other hand may be traffic from one source is not that high but is converting, such referral source is important for you to keep. For example: Consider that Cox San Diego referral link is gaining your site the least traffic but is more convertible then that referral link is important.
In the meantime, you need to learn how you can increase your conversions and AOV through other distribution channels.
Determine Customer Lifetime Value:
The concept of customer lifetime value is quite simple and useful to your business. This metric actually determines how much of an amount a customer will spend on before leaving your business. Every business has a few loyal customers, which stays with the brand for a long time and become profitable for the business. So as a marketing manager, you need to make sure that your customers have high customer lifetime value.
Customer Lifetime value can be determined by following formula:
CLV= Single Sale Average x Repeat Transactions Average x Retention Period
Engagement through Social Media Platforms:
A great load of traffic comes from social media platforms. These platforms are an essential part of any marketing strategy nowadays. You may be posting every day on social channels. But how do you know that they are proving out to be effective for you or not? Well, to answer this question analyzing the results of social campaigns is necessary. Following are the top metrics to measure your success on social media platforms:
Engagement Metrics i.e. likes, comments, shares, retweets etc.
Conversion and Revenue Metrics which tells about the web traffic, conversion rate, and
Brand awareness metrics i.e. overall impressions and reach etc.
Customer service Metric i.e. response time to customer's queries, response rate etc.
–
Customer Acquisition Cost:
Certainly, all this effort on marketing is made to acquire customers which makes tracking customer acquisition cost an important metric. The analysis let you know if you're getting good ROI on your customer acquisition cost. Or you're spending way too much. If your cost is high and profit is low then you need to play with new strategies to lower the cost and maximize the profit.
Customer Acquisition cost can be calculated by using the following formula:
CAC= (Total Marketing Expenses + Total Sales) / No. of Customers Acquired
Customers certainly won't spend money unless they click on your CTA. Keeping track of CTA buttons is necessary to calculate the click-through rate. Your emails, ads, website etc. all campaigns have CTA buttons and you need to track click-through rate through every one of them. So that you can analyze which CTA is bringing more fruit on the table.
I hope this article has helped you in identifying the crucial metrics that a marketing manager need to analyze to better the marketing strategy. Share your queries and views below so that we can address them.
Robert James is an MIS with vast experience and research on personal and home security tech and gadgets. He works on Spectrum Customer Service Page He is an MMA Fighter and Technology enthusiast with a will to act. Tech Writer and Researcher with a flare to review the latest security tech and gadgets