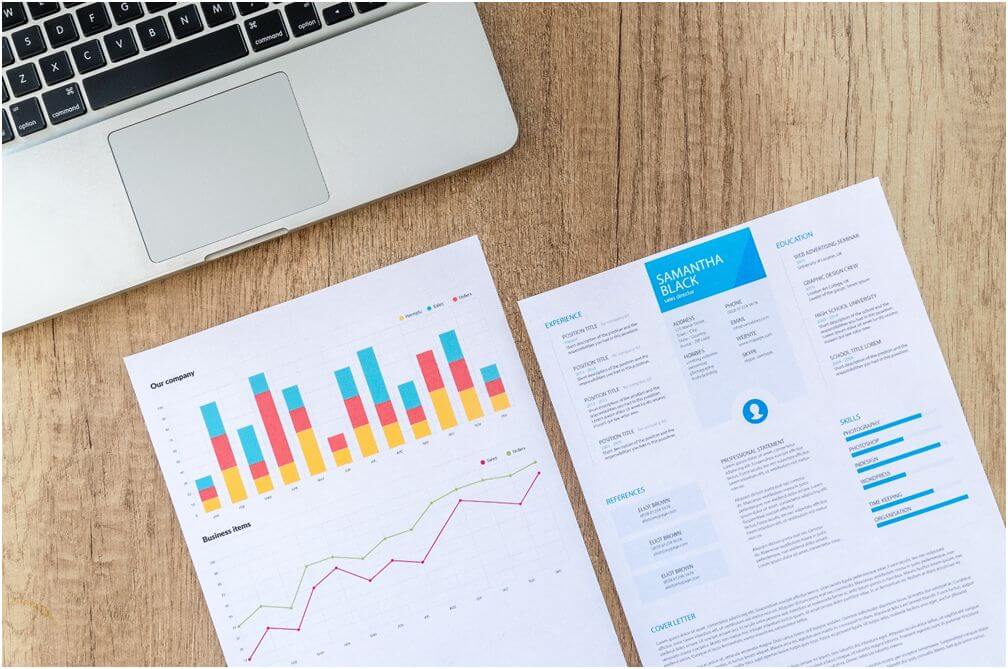 A great number of companies use social media to promote their brand or products, but did you know that this platform is also used for the purpose of recruiting? A recent survey showed that 92% of recruiters use social media for recruitment efforts.
Finding the right talent in your field can be a tricky business as most of the times there is a contradiction between what the labor market is offering and what the companies require. However, through the platform of social media, it's easier to get your hands on the best talent!
Today, social media plays an important part in the lives of millennials—not just for socializing but also for seeking new job opportunities. And that is where you should also be aiming your recruiting efforts! Here are 9 practices that can be useful while recruiting via social media.
Build your Company's Online Reputation
The first step towards a large-scale recruitment is being active online and building your brand up. You need to become the company everyone knows about and wants to work for. Millennials are looking for the right companies they can build an emotional connection with, so to attract them you need to offer them something they can be passionate about.
When it comes to building your social media presence, what most companies focus on is their relationship with their customers.This approach can be handy but you can avail a number of opportunities to reach your goals. Look for the right social networks, find the platforms your target audience is more active on, and then reach them there. Share content that shows how good of a place your company is to work, have a voice and message that talks about your company's values, beliefs, ethics.
Use Video to Engage with Candidates
Once you have established your reputation on social media platforms, it is time for you to start engaging. Video has proven to be one of the most compelling forms of engagement. 52% of the marketing professionals around the world believe that video is the medium that engages 10 times the amount of users on social media than any other form of content.
One reason why people engage more through videosis because the human brain processes visual information faster than text or it could be because you can convey a simple message through a video in a number of different ways, for example non-verbal messaging, body language, verbal tone and visual clues. Your video needs to be appealing to attract candidates.You can have live video sessions to host Q&As or you could give people an experience of the inside of the company — behind the scene videos are also a great way of attracting people.
Involve Employees in Sharing Posts on Social Media
A great way of getting the word out about your company or your recruitment is by involving your existing employees in the process. When it comes to recruitment, personal recommendation plays a very important role on both sides of the process. As social media sharing is the most valuable source of hiring, ask your employees to share your posts on their social media.
Involving your employees in the recruitment drive is like making them your brand ambassadors as they will be getting a word out about your company's reputation. To ensure no accidental damage occurs, you need to have a corporate social media policy and all your employees should be made well aware of it.
Show How Your Recruitment Process Works
One obstacle that many candidates face while applying for a job online is not being clear about the selection criteria or knowing how the company chooses their best applicants. To solve this problem, it is important for companies to show candidates how their recruitment process works. Being transparent in this matter has great benefits in the long run as it boosts application rate.
There are several consultancies and Application Tracking Systems that help in this matter. What your company can do is communicate stories from previously hired employees and give insights about their interviews. How a company recruits varies from one business to another, but by supplying the potential candidates with some useful information you can help them understand the interview process.
Connect with the Right People
A time will come when you wouldhave to take your social media presence to another level i.e. you'll have to start connecting with the right people. When it comes to building connections, it can be hard to decide who to approach.We recommend you to keep your profiles industry-specific, build connections with industry leads, field experts and people with particular niche specialization.
This can be done by taking an individual approach; you will have to adopt a manner of communication that is more authentic and professional. In order to get the right response, you will have to whip up their interest, convey what you have to offer and explain why you would like to stay in touch with them. Pay attention to the interests of people in your network and use that information to create the right content for engagement.
Join LinkedIn Groups
It is estimated that about 87% of recruiters currently use LinkedIn for recruitment purposes. The percentage shows that this is where your company should be along with other social media platforms. Start off by making your company's LinkedIn profile and show that you are actively recruiting.This however isn't enough.
To attract the right professionals, you must also join and participate in LinkedIn groups that are relevant to your industry. There are several groups or communities where candidates are actively involved.By becoming a part of them, you can easily hunt out the ideal candidates.
Social Media Advertising
In traditional advertising, you make an ad and hope that it reaches out to a maximum number of people, but in social media advertising you have the ability to target your chosen audience. This helps you define your search parameters, thereby making targeting good candidates an easy job.
To make your social media recruiting process more powerful, it is important that you make use of the tools available for you to make your advertising campaign perfect.
Share Quality Content
If you want your content to go viral, then you need to give people something that is worth sharing. Whether you are sharing your own content or someone else's on company profile, make sure that people don't look at it as spam. Analyze your target audience, understand what kind of content they are interested in, and then generate content that keeps them engaged.
The point of being social on social media is to provide content that others want to share. Whether it is videos, images, infographics, podcasts, or blog posts – whatever format you choose, make sure that you keep it entertaining and useful.
Harness the Hashtag
Hashtags play a powerful role in getting your message across on social media platforms. Start with identifying the hashtags job seekers follow on popular platforms like Facebook, Twitter or Instagram. Once you have learned about the generic hashtags, you can then narrow it down according to your company's preference.
To meet the purpose of a hashtag, you will have to make sure that the content you generate is meaningful and worth-sharing. Link your hashtag to informative posts so it becomes trending and is shared by more and more people. Something to keep in mind while initiating a hashtag:
Double check to be sure there isn't something similar out there already
Your hashtag should be unique
It should have relevance with your brand
A single hashtag is sometimes enough to get the job done
Instead of multiple hashtags, promote one that islinked to the recruitment opportunity you are offering
Chris Mcdonald has been the lead news writer at complete connection. His passion for helping people in all aspects of online marketing flows through in the expert industry coverage he provides. Chris is also an author of tech blog Area19delegate. He likes spending his time with family, studying martial arts and plucking fat bass guitar strings.