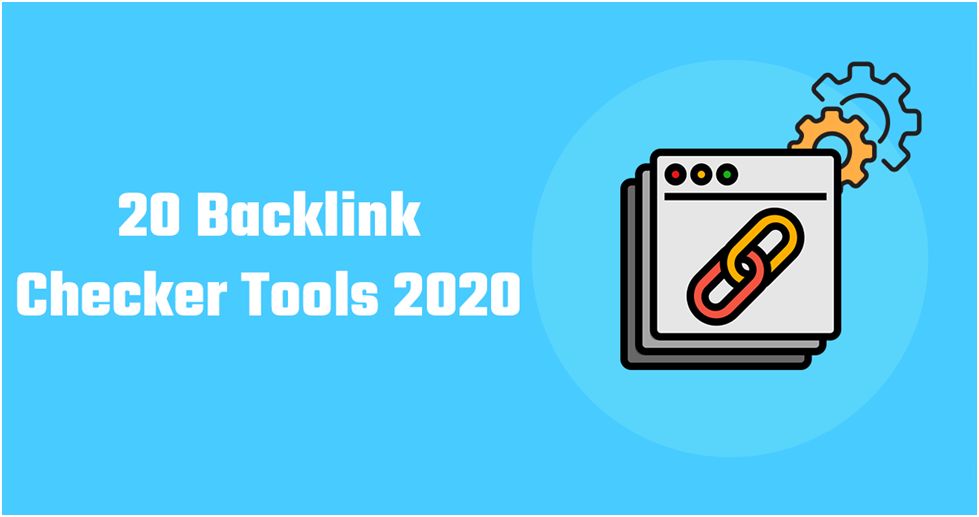 If you have stumbled upon this article then chances are that you are a digital marketer or someone who associates with the field. And you already understand the value of backlinks. From Websites to Progressive Web Apps each are keeping a track of their SEO. Although creating pure organic and good quality backlink is key to having a decent website. The task of finding decent leads will become difficult, therefore, below we have mentioned the list of 20 Backlink Checker Tools that can be used in 2023.
1. SemRush
Access: Paid
About: Semrush is among the popular ones in the list of Backlink Checker Tools. It is a tool that offers a variety of multiple services to its users. It is the trusted tool in the digital marketing circle. A lot of agencies and companies use it for multiple tools it offers.
SEMrush is a trusted tool for companies like Quora, eBay, Booking.com, HP, BNP Paribas, and many others. The tool offers services to support different digital marketing aspects such as SEO, PPC, Content Marketing, Social Media, and Market Research.
As per mentioned on their website, they crawl over 17,280,000,000 backlinks per day. It is one tool that if you are a digital marketer then you are surely aware of. The tool can help you monitor new backlinks, link-building, provide information when backlinks are deleted, see new or lost backlinks, and much more. If you are searching for backlink software and are willing to pay then this will also help you in 10 different ways.
2. Ahrefs
Access: Paid
About: This is another obvious choice for many digital marketers if they are not going for SEMrush. The competition is generally between the two. It is another digital marketing tool that provides a plethora of other solutions.
It is an all in one solution and this tool is also trusted by some of the major firms. Some of these names would be Facebook, Adobe, LinkedIn, Netflix, UBER, and many more. This tool provides the user with features like Site Audit, Site Exploration, Keyword Explorer, Content Explorer, and Rank Tracker.
If you are thinking of going for this one then I must tell you that it has an excellent backlink checker. We are using it personally in our app development company and based on our personal experience, we could say that is an excellent choice. By using Ahrefs backlink checker one can use filters like language, link type, platform, domain rating, URL Backlink, referring backlinks etc. This is the second most active backlink checker that is used after Google. They have a great backlink database and is often regarded as one of the leading in the industry.
3. LinkMiner
Access: Paid
About: LinkMiner is a great tool that can be used as a backlink checker tool. It has been developed by Mangools and is something that is being used by many big firms. Some of them are Adidas, Airbnb, Deloitte, Skyscanner, Alexa, and many more. The tool is capable of finding you easy replacements for the backlinks your competitor has made.
Mangools also has other products as a feature. Although, if we specifically talk of the backlink creator i.e. LinkMiner also offers quite a lot. It offers things like ease to find new backlinks, evaluation of links, creating previews of backlinks, saving your favourites, and advanced analysis. Currently, they have a database of over 9.5 trillion backlinks. They have also crawled about 2.5 trillion unique URLs.
4. BuzzSumo
Access: Paid
About: BuzzSumo is one among the list of prestigious tools currently available in the market. Just like the previous entries, this one also offers a plethora of services. Buzzsumo can be used for things for Content Discovery, Content Research, Finding the Right Set of Influencers, Monitoring, and API Automation.
It can be used for a variety of use cases and in multiple scenarios. Some of these would be named as Crisis Alerting, Content Strategy, Video Marketing, Competitor Intelligence, Digital PR, and much more. It allows you to create content that is real good organic traffic.
BuzzSumo is a product that can help you strategize better content. One can be going for PPC but the result should always be organic traffic. It is something for which we all are fighting as content creators and digital marketers. Therefore, if you are someone who is looking for a tool that can help you strategize and find awesome backlink leads then BuzzSumo can be the tool for you.
5. Google Webmaster Tools
Access: Free
About:  A lot of people often forget the potential of Google Webmaster Tools. It is one of the most versatile sets of tools that Google has provided to all the Digital Marketers. I know if you are reading this and know about Google Webmaster Tools then it may seem a little irrelevant. Although, I would ask you to hear me out.
Yes, it is one tool that only shows you inbound backlinks but these are important links if they have been organically accumulated. The chances of these backlinks to connect with your brand that is higher in Comparison. Also, these will be quality considering they are keeping you away from any scheme. On top of this, it provides you with a platform where you can get an insight on how not to get penalised. This is way more important than getting 10 additional new backlinks. Google wants this process to be as Organic as possible. Therefore even if you are thinking of getting a paid tool for yourself, your first choice of backlink checker tool should be Google Webmaster Tool.
6. RankWatch
Access: Free
About: If you are on a lookout for a free backlink checker tool then Rankwatch provides ample amounts of services for its users. It is a free linking tool that offers the number of domains that are being added to your domain. This will help you layout a complete landscape of backlinks.
This tool is very simple to use. Just enter the domain for which you wish to see the backlinks. The moment you enter the domain, the tool provides a decent amount of data. Some of the data that is provided is Active Backlinks, Deleted Backlinks, Domain Referrals, Anchored Links, Backlinks etc. It is a great tool if you wish to begin.
7. Linkody
Access: Paid/One Month Free Trial
About: The reason I mentioned the One Month Trial Period specifically is that one can avail it without entering any Card Details. Also, on top of that if you are taking their annual plans then you get about 3 months for free.
Now shifting our focus from Offers to the real product. If you are purely looking for a backlink checker tool then this is one great offering. With this tool, you have access to over 100 referring domains. This is an in-depth offering for people who are serious about getting all the data about their competitors.
It shows you results based on metrics like Authority, From, To, Anchor, Rel, and TLD. The tool is completely automated and is a trusted choice for many decent companies. The list includes names like Catch, Altima, Jumbo, scout etc. This is a decent way to import all the important backlinks to use it for better rankings.
8. OpenlinkProfiler
Access: Free
About: OpenlinkProfiler is completely free to use. To use this tool, all you have to do is enter the name of the website in the search bar. The moment you click on the Enter button, you will be provided with a decent amount of data. Some of this data is as follows: Unique Links, Trusted Links, Links to Home Page, Link Influence Score.
There are also many filters based on which one can customize their search. Some of these filters are based on metrics like Source URL, Destination URL, Trust, LIS, Anchor Text, Link Text, Top Industry, and many more. You will also get the list of the latest 20 backlinks acquired by the website. It is a great tool and if you want to get more data then you can check out the full version. It is by the name SEOProfiler and offers one week on trial for completely with other affordable paid options.
9. Mozlink Explorer
Access: Free
About: Before you start reading about this, it is important to tell you that it is free but one has to make an account on the platform. To begin, you have to enter the URL for which you need metrics. After that, the tool will ask you to enter your email address. They will send a confirmation email and then you will get the data.
Moz is at the centre of SEO products. They have truly revolutionized the digital marketing industry. They have crawled over 40.7 trillion links, 718 million domains, and 7 trillion pages. One gets all of that data in the database just by getting a subscription.
This will provide you insights like links to any sites, competitor backlinks, broken links to your website, Spam Score, link building opportunities, and much more. It is a complete tool if you are looking for a backlink checker. Therefore, I will recommend you to have a look and speak for yourself.
10. Majestic
Access: Paid
About: Majestic is one of the best offerings in terms of backlink checker tools. This is an offering from a well-adjustable, award-winning, and reputed brand. If you intend to dominate then this application can help you. It gets instant results to the users with a plethora of tools to help.
They have a wide catalogue of fresh as well as old links that have been crawled till now. It provides such vivid data that if one benefits of it then can surely push his/her content organically.
It lets you have a website using site explorer tools, every site's backlink, mutual links, comparison of top-metrics, and much more. The amount of data it offers is truly something. It is a decent offering if having all the metrics related to backlinks is important to you.
11. Neilpatel.com/Backlinks
Access: Free/Paid
About: There is some amount of content that one can have access to by using this particular web app. It is provided by Neil Patel who is a well-known name in the world of SEO. There are also many other features and data that this website offers.
The case is the same as backlinks. One can enter the name of the domain for which they wish to check the backlinks. There are also filters based on which one can search. On entering the following data, one can have access to data like Domain Score, Backlinks, Referring Domains, and Organic Monthly Traffic.
This tool also shows you the amount of no-follow, and follow link, the user has gained or lost based on data. It also tells you about some of the best-performing pages. It is a great service even if you try it for free.
12. SEO Spyglass
Access: Free/Paid
About: For now, they have currently added a list of new 2.7 trillion backlinks. They also crawl about 7.1 billion new backlinks daily. Therefore, as far as the availability of data is concerned, this has a lot to offer.
Apart from data that is external, the data of your website is also divided into multiple metrics. Here the user can make a competitive analysis of how exactly can one bring huge traffic using backlinks organically. One can also avail the free version which offers a variety of features such as Unlimited Projects, 1100 Backlinks, 2 Sites for Domain Comparison, Penalty Risk Update, and Backlinks from Multiple Suites.
13. SEO Review Tools
Access: Free
About: Backlinks are important and while this article is about Backlink Checkers, SEO Review Tools gets you an entire catalogue of tools that can be used. It offers tools like SEO Authority Tools, Technical SEO Tools, SEO Content Tools, and Webmaster Tools.
On completion of the entire backlink details, it provides data like external backlinks, page authority, referring domains, and referring IPs. And just like all the website, this also offers access to some of the websites that are being maintained by the website you entered for the backlinks.
14. SmallSEOTools – Backlink Checker
Access: Free
About: SmallSEOTools is the number one choice for any beginner SEO or Digital Marketer. The data and insight are available on a single Google search. Also, the tool is free to use. Although, just like any other tool to get additional information.
Does this mean that the information shown deems no value? Well, the moment you enter the website, the metrics that are shown are Domain Rating, Referring domains, Backlinks, Referring IPs, and Referring Domains. There is also additional important information that one can fetch although it'll require a paid subscription to SEMrush.
15. LinkPad
Access: Free
About: LinkPad is another free link explorer that can get you all the relevant data related to backlinks. This is paid but for some of the basic information, they don't charge you anything. Their packages start from as low as $24.00. By using the backlink checker effectively, it is easy to determine some of the important data that can help you rank better in the SERP results. They established in the year 2008 and since then they have been dealing with link ranking sites.
16. Moonsearch
Access: Free
About: Moonrank in its essence is a ranking algorithm that is used to rate websites. They also have a backlink checker that provides a decent amount of data for no money at all. It is great and also offers a variety of other tools. Although, the support for websites is not that extensive as one would expect. Therefore, it is mentioned so that you know about it but it is not something that can help you in a longer run. This will be the case especially if you are a small to medium scale company.
17. SiteChecker.Pro
Access: Free
About: This is another free tool that can be used to check backlinks. One can have the choice of getting backlinks for a particular page or the entire website. Upon completion of all the data asked, the user will be provided with things such as External Backlinks, Referring Domains, DoFollow Backlinks, Referring IPs. They also offer the top pages on which backlinks are made.
SiteChecker also offers an entire catalogue of tools that can be accessed by any digital marketer. Some of the products that are offered by the website are Website Health Checker, Website Rank Checker, On-Page SEO Checker, Website Traffic Checker, and different types of website monitoring as well.
18. Seobility.net
Access: Paid
About: It is also a complete package of SEO tools. This can be used to better optimise your website. Seobility can help anyone create a better website that generates traffic organically.
It offers features like Website Crawling, Website Auditor, Google Rank Tracker, and much more. Although, the core tools that are provided by the tool are on-site auditor, rank tracking, and backlink checker. Also, if you wish to get the free tools then it offers SEO Checker, Keyword Checker, Ranking Checker, and TD*IDF Tools.
This is another SEO tool suite that is being used by names such as WWF, Targo, Samsung, Baxi, Akamai, and many others. The price of the tool starts from $50 with one free month of subscription. Also, one can check backlinks for three websites completely free in a single day.
19. Seranking.com
Access: Paid
About: Seranking is constantly working to improve how they work and how they provide services. They provide a complete package of tools that can be used by different specks of industries. One could be an Entrepreneur, an SMB, Agency, or a complete Enterprise, they have products for everyone.
The all in one tool kit provides features like Page Changes, On-Page SEO Checker, Marketing Plan, Keyword Suggestion Tools, Social Media Management, and much more. The tool offers a variety of pros and if you are looking for a complete backlink checker tool with other features then this is it.
20. Thehoth.com
Access: Free
About: The Hoth is a digital marketing company and they provide consultation as well as some tools that can help you rank better. To get their insight, all you have to do is enter your email. The service is being used by multiple big names such as Forbes, dreamforce, BrightonSEO, and many others.
Their Backlink Checker Tool is completely free. Although to get access to the data one needs to enter their email address. On submission of information, it provides data such as external backlinks, referring domains, dofollow backlinks, and referring IPs. One can also get a decent number of links over which the concerned website has made backlinks. It is another great backlink checker tool.
So this was our list of 20 Backlink checker Tools that one can use in 2023. It is essential to understand that each of these comes with their own set of pros and cons. Although keeping their affinity to provide good backlink analysis is something that is kept at the center. If you want then you can read our article on "Rel Tag Attributes". Understanding the use of rel tags can improve your insight about backlinks drastically. We hope this article may have been of some help to you. Also, thank you for reading it until the end.
Aman Gaur is a Content Writer that works for Agicent Technologies. He has done his Bachelors in Engineering from the stream Information Technology. His flair for writing made him gravitate towards the field. He likes to write poetry, listen to music(specifically rock), and has a keen interest in International Cinema. To read more of his content use the link WWW.Agicent.Com/Blog.