Plagiarism can be said to copying someone else's content and making it yours on your blog or website. This activity is unethical and called theft. The consequences of plagiarized content are very strict and serious in online and academic work. The issue of duplication of content can be resolved through plagiarism checker software. These checkers can detect duplicate text.
Students, Teachers, and Bloggers can use these amazing tools to make their content more accurate and effective. These tools check your content throughout and present the actual results on your screen.
These tools are great for making your text unique. When we talk about blogs and web page content, plagiarism is damaging to SEO, and these tools save your blogs and content to make sure that your content is 100% original.
List of 20 Best Free Plagiarism Checkers
There are many best free plagiarism checker tools to check your content easily. If you are a blogger or want to share your Guest Post to other Blogs, then these tools are essential for you to check your content free from grammar mistakes. In this article, you will find 20 free plagiarism checker software that you can use to check your content. Let us discuss them in detail.
1. SmallSEOTools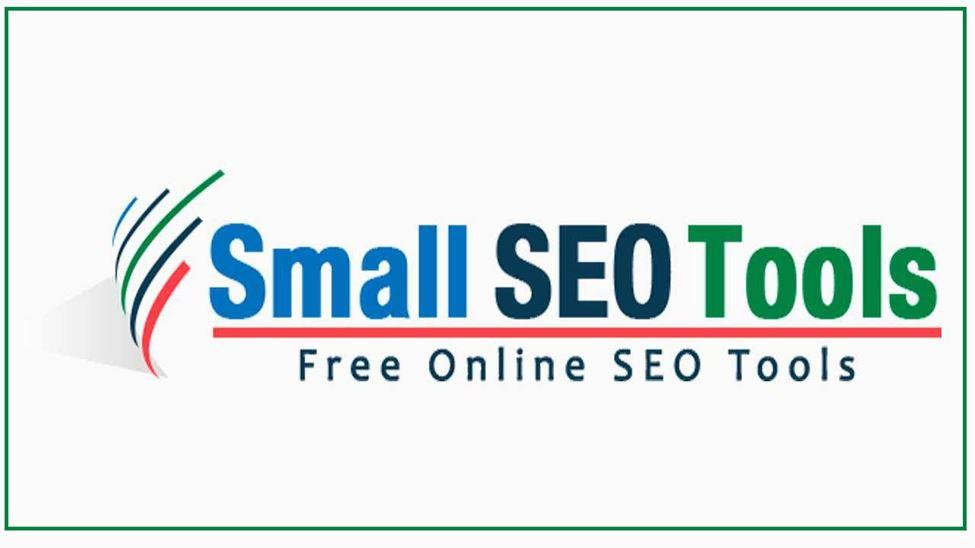 SmallSEOTools is one of the amazing software you can easily use to check the plagiarism in your documents. This tool is one of the best spell checkers. It is free to use the tool, and you can use SmallSEOTools for the backlink, website tracking, and keyword analysis as well.
This all-in-one tool can perform numerous tasks to optimize your data and necessary documents like your Research Paper. This tool is specially designed for website owners. The tool allows you to copy and paste the content.
Through this software, you can easily check 1000 words at a time. You have only to copy and paste your content, and here you go. This amazing software also allows you to upload the URL of your document or upload the document from your Google Drive account or Dropbox.
Features
Text Content Tools.
Images Editing Tools.
Keywords Tools.
Backlink Tools.
Website Management Tools.
2. Grammarly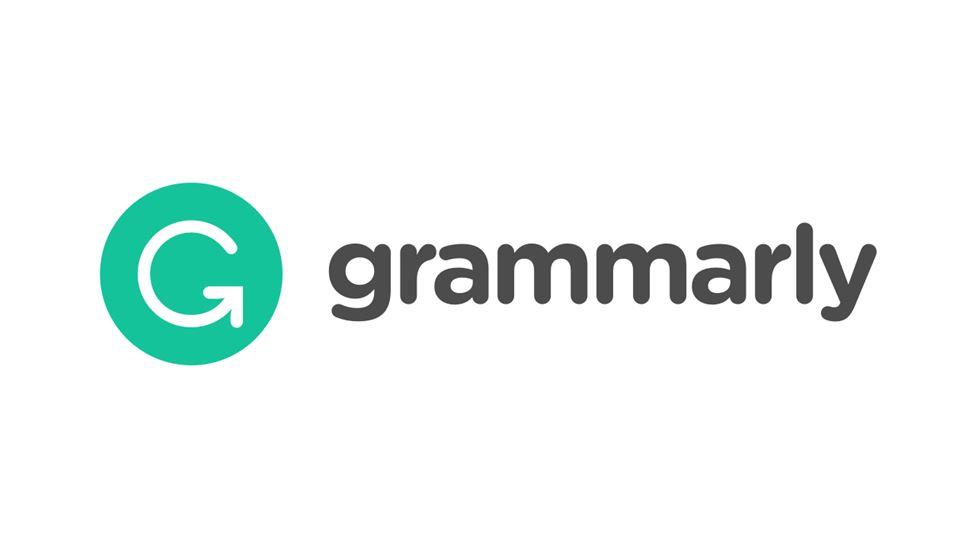 Grammarly is one of the amazing tools for Plagiarism checker you can use online, and its paid version is also available at $11.66 per month. This amazing tool includes mane advanced. Grammarly is specially used for business purposes. You can use this tool for free and for the team as well. This software is more than a Plagiarism checker.
You can check many other errors and mistakes. Grammarly provides you with great feedback to improve the writing style, readability, and coherence of your content. Grammarly is not only for business purposes but also equally reliable and suitable for students, writing agencies, and website owners.
Features
Everything is Free.
Clarity-focused sentence rewrites.
Tone adjustments.
Plagiarism detection.
3. CopyScape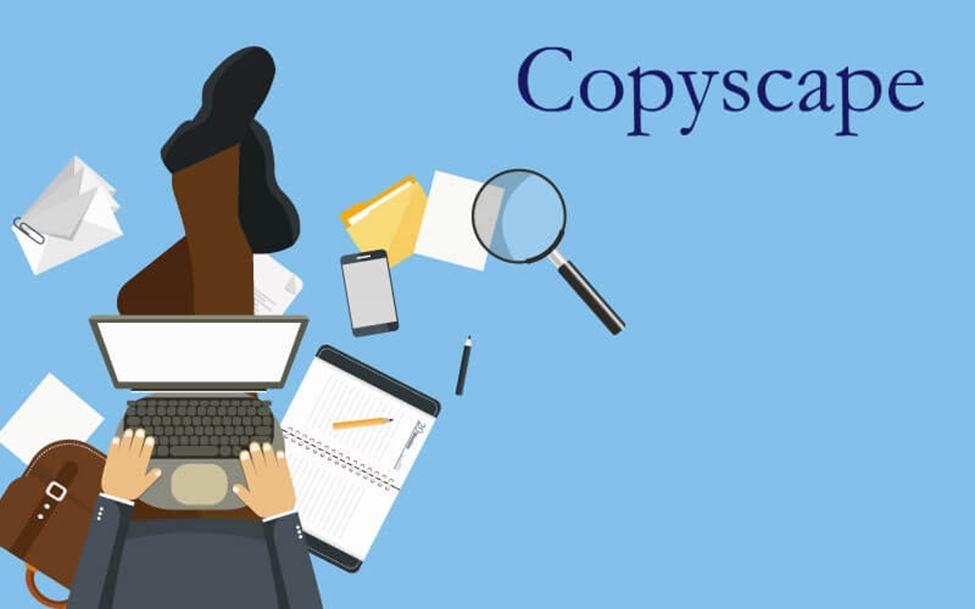 CopyScape protects your content from getting stolen by other websites. Other people or bloggers can steal content and the article you published on your blog. Sometimes you purchase the content, which is stolen from another site.
CopyScape provides your content and website complete protection by verifying all the text. The Premium version of this software is the ultimate solution to the originality issue of any content.
This tool can check the copied content from all over the web. If your content gets copied, you will get an email regarding your stolen content.
Features
Copy-paste originality checks
PDF and Word file uploads
Batch search and private index
WordPress integration
4. Plagiarism Checker X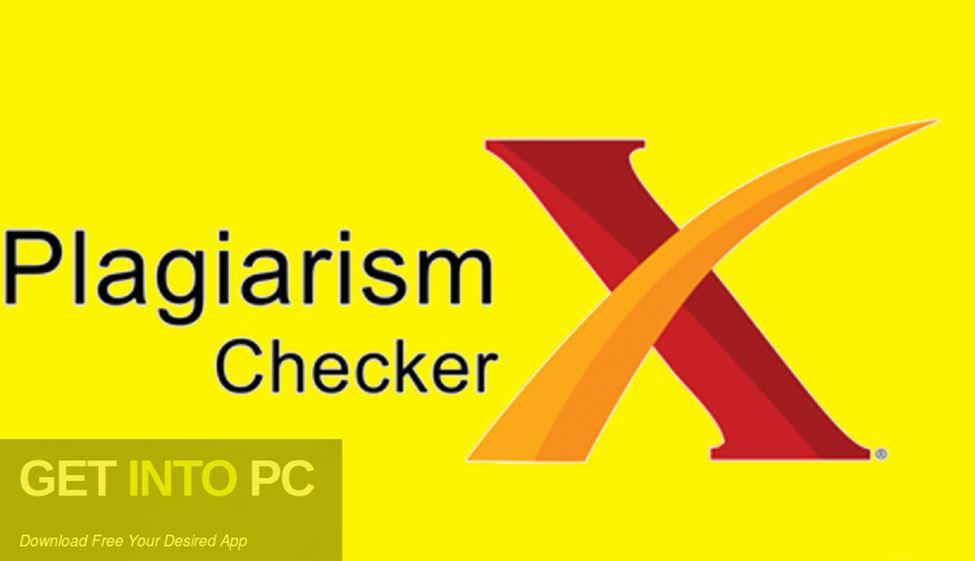 The list of Best Free Plagiarism Checkers starts with The Plagiarism Checker X. This is one of the amazing Plagiarism checker software you can use to check your research papers, Assignments, blogs, and websites as well.
This tool is very easy to use and contains high speed and accuracy. This software allows you to easily check similar words in just a few seconds. You can easily download the tool for your personal and professional work.
Features
Online Plagiarism Detection
Side by Side Comparison
Bulk-Cross Comparison
Accurate & Instant Results
5. ProWritingAid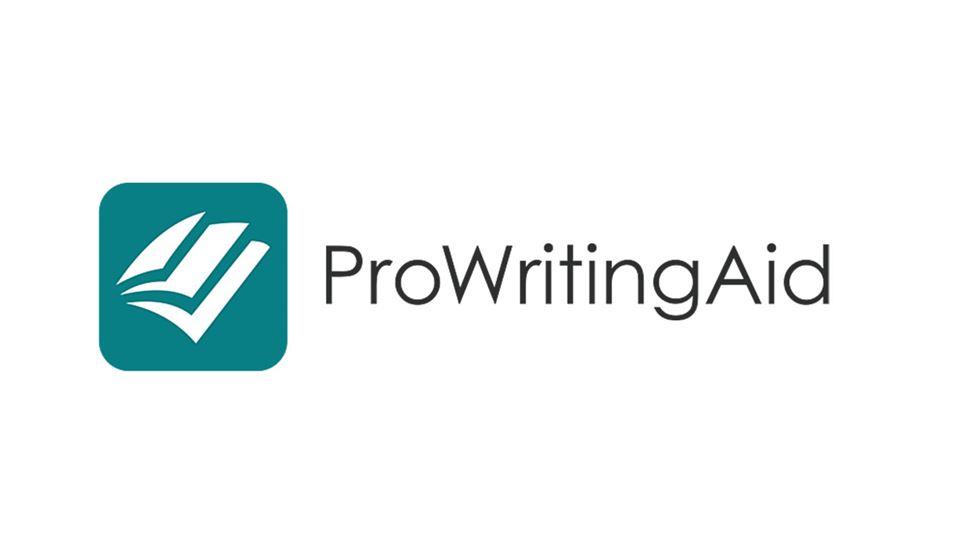 ProWritingAid is another amazing tool that you can use to check your grammar and writing style. This amazing tool allows you many proficiencies that you can use to check your text. This software has a premium plus plan as well.
You can use this tool to prevent plagiarism and go through billions of web pages and academic papers. This special software can be combined with Microsoft word, Google Docs, Google Chrome, and Firefox.
No need to worry about the word limit when you check your documents. You can improve your writing style like a creative writer. This software can also be used for business writing and academic writing.
Features
Better Writing in Less Time
Improve the Style your Writing
Learn as You Edit
20 In-Depth Writing Reports
6. Plagiarismdetector.net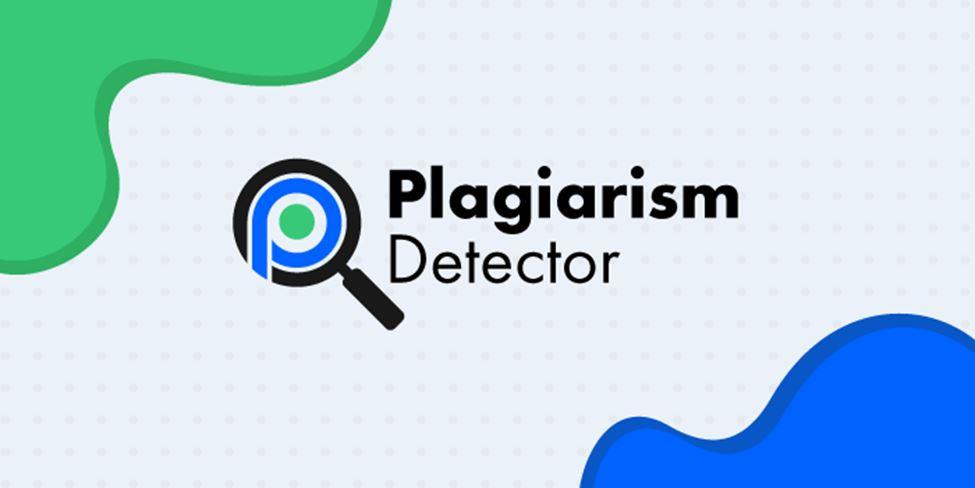 The list of Best Free Plagiarism Checker software comes with Plagiarismdetector. Through this tool, you can easily check 1000 words at a time. This tool is also free to use. The pro version of this software doesn't restrict you from entering little words. While using this software, the Ads will not bother you.
The advanced algorithm of this tool can easily search for duplicate content. The tool provides you with many great words and a nice word choice. Using this amazing software, your text will go through millions of sites to filter your data and get cleaned. You can easily remove 100% plagiarism through this tool.
Features
Automatic rewriting feature.
Multiple document formats.
URL integration.
Reporting option.
7. Dupli Checker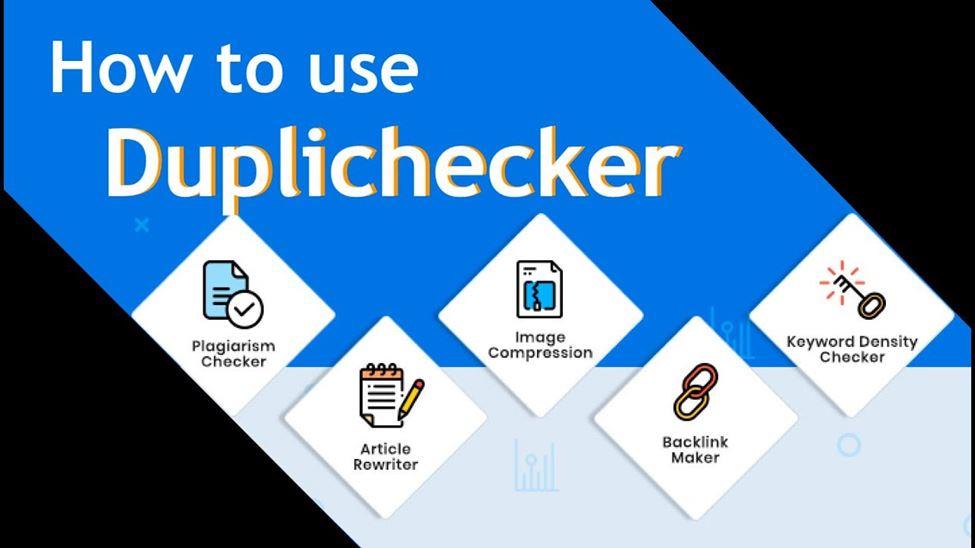 This is free and easy-to-use software. This tool is amazing because this tool not checks the plagiarism of your content and the spellings and phrases as well. To use DupliChecker, you only need to upload your content to the software, and here you go with your filtered content that is free from grammar mistakes and plagiarism.
You only required to enter your email address and make an id to use this tool. This software allows you to check 1000 words at a time. It is an easy-to-use and a smooth plagiarism checker that works smoothly.
Features
100% free.
1,000 words per search.
Copy and paste.
URL check.
8. Quetext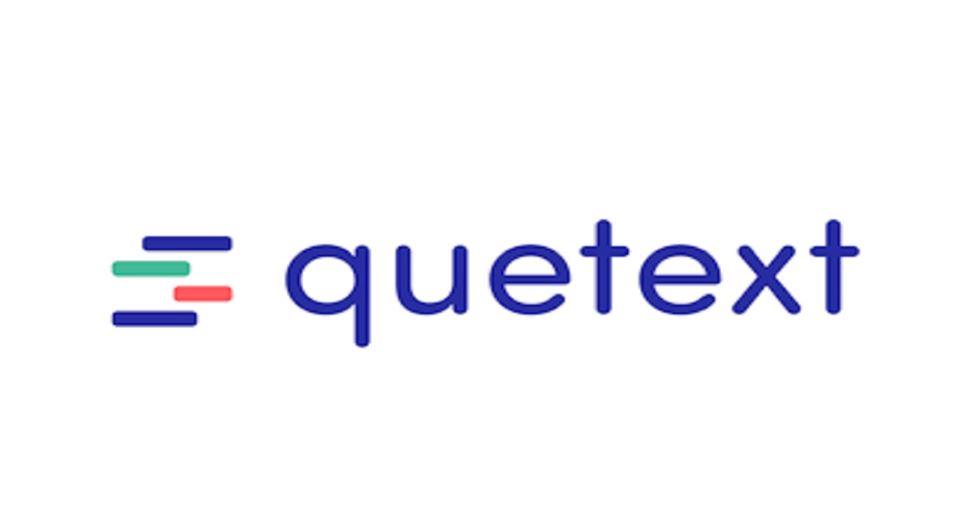 Quetext is one of the best and easiest Plagiarism checker tools. While using this amazing software, you can use copy past process to check your text. You have to put all of your text into the checker box, and here you go with the error-free content.
This tool doesn't allow you to upload a file or link from your Google account. So the process of importing the content is quite limited. Quetext provides you with easy and quick results. You can see the highlighted text if there is an error.
Features
Color Grad Feedback
Interactive Snippet Text
Easily drill down on your matches
Comprehensive Plagiarism Score
9. Plagiarisma
Plagiarisma is one of the best tools for students and academicians to check content for plagiarized content. An exclusive feature of this software is that it support a vast range of texts and documents. There is also no word limit per search with this plagiarism testing tool.
This is certainly one of the best plagiarism checker tools for the students and the business purpose. The best part of this tool is that it contains many supporting documents. Furthermore, there are hundreds of languages that this tool support. This tool is amazing for international students from other than English countries.
Features
Very handy and free tool
Simple and easy to use
Fast Results
Option to set % of rewriting
10. SearchEngineReports.net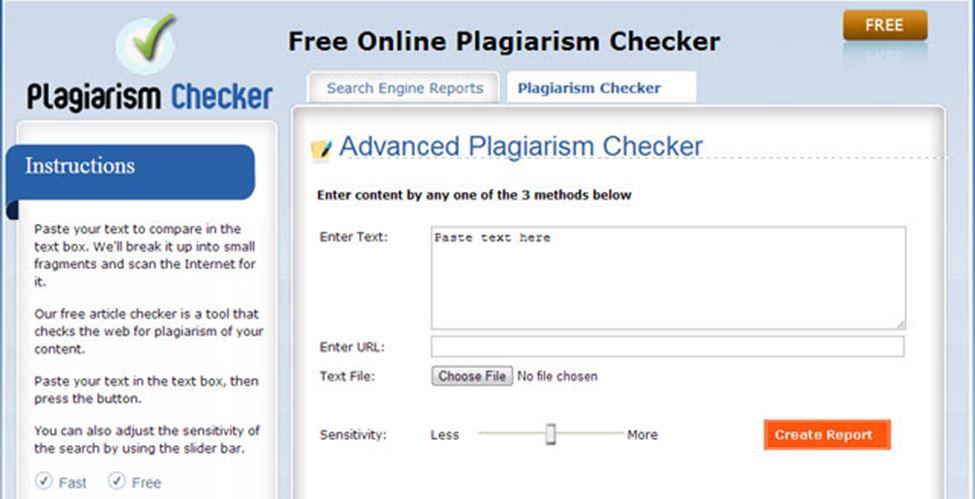 List of Best Plagiarism Checker Software comes with another outclass software SearchEngineReports. This tool allows you to check 2000 words at a time. This tool is free to use, and you can use it online.
You have to enter your required text into this software and get the results. This amazing tool allows you to enter a URL, or you can also upload the file to check the errors.
Not only plagiarism, but also you can contain the grammar errors through this software. SearchEngineReports.net is helpful for bloggers, website owners, authors, teachers, and students.
Features
Article Rewriter.
Paraphrasing Tool.
Grammar Checker.
Word Counter.
Spell Check.
11. Prepostseo.com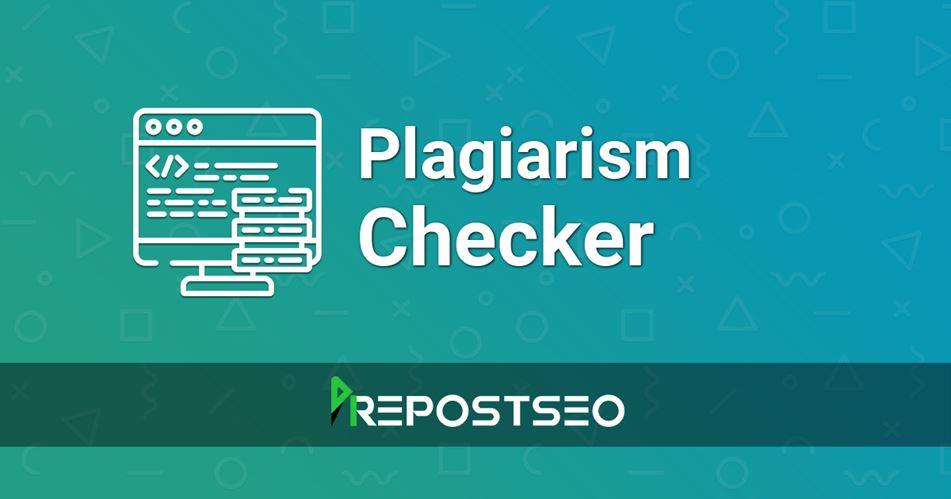 Prepostseo allows you to check 1000 words for free at a time. However, the tool also provides you a premium package, which will enable you to review 25000 terms in one Go. This amazing tool is no doubt great for the academies.
This software is really helpful for the website owners as well.Prepostseo.com supports APIs, which permit the user to integrate the software with the application you have. So the tool is really easy to use.
Features
Upload File to Check Plagiarism
Chrome Extension
Ensured Content Safety
Plagiarism Reports Generation
12. Edubirdie.com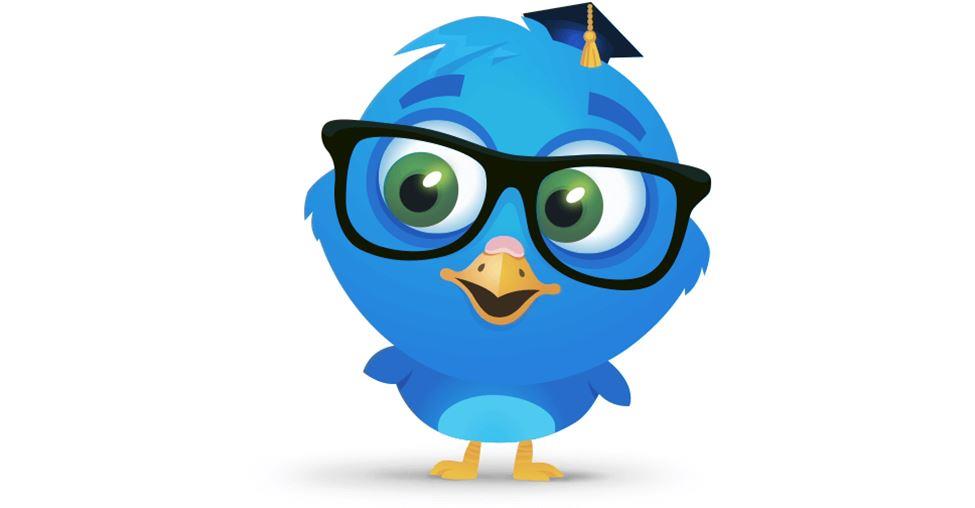 The list of Best Free Plagiarism Checker Comes with another fantastic software named as EduBirdie. This outstanding tool lets you check your text online. While using this software, you can use the copy-paste process to check your content.
You can check your essays, website content, resume, and many more stuff through this online tool for free. The tool is specially designed for teachers and students.
Features
Internal plagiarism check.
Unlimited revisions.
Required formatting.
Title & Bibliography included.
13. Paper Rater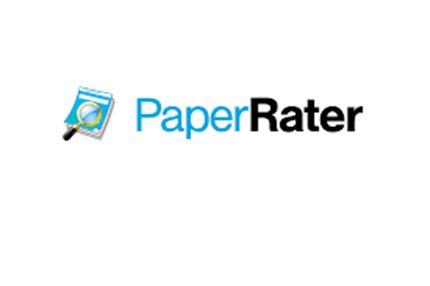 Paper Rater is one of the amazing plagiarism checker tools that can work as an add-on to a content checker tool. While using this software, you have to make sure, for one thing, try to tick the box on the plagiarism checker.
There are many other options that you can enable for using the tool at advanced levels. This software is very accurate in detecting plagiarism. You can also correct many other errors like grammar, spelling, and many more mistakes through this tool.
Features
Plagiarism Detection
Grammar and Spell checking
Vocabulary Feedback
Automated Scoring
14. PlagScan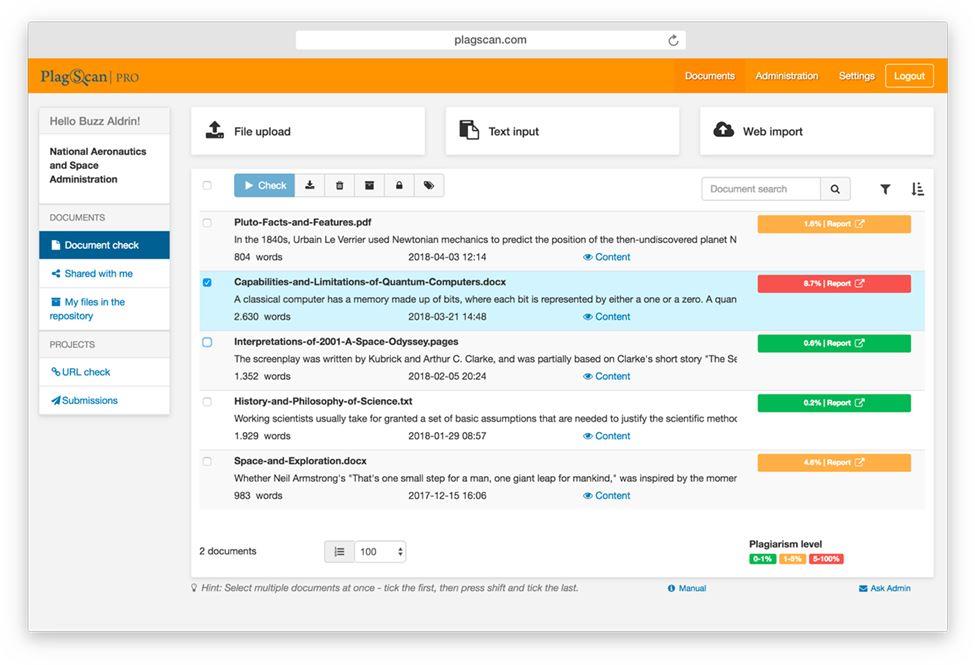 PlagScan is another fantastic plagiarism checker software specifically designed for students and academic purposes. Online workers can also use it freely. PlagScan has a messy user interface, but it is very simple and easy to use.
You can use a free trial of this software, and it provides 20 free scans as well. The software allows you to put a URL to check the document. Files can also be uploaded into the PlagScan to clear the errors.
Features
Document Manager
Plagiarism Reports
Assignments
Author Metrics
Administration for Organizations
15. Plagium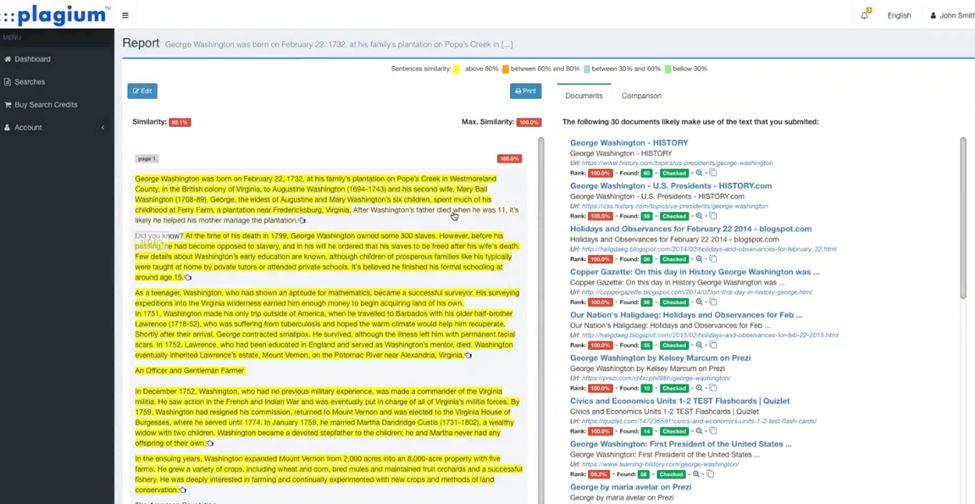 The next software in the best Plagiarism checker list is Plagium. This tool is really easy to use; you can copy-paste the process to get the results. This tool is connected to many websites and links to be the best plagiarism checker software.
It provides you a vast compassion material from the web. You can't upload files to this tool to check them online. But with the copy and paste process, accurate results can be taken. The deep search tool is also available, but it is a paid version.
Features
Duplicate Detection
Document Review
Corporate/Business
Text Similarity Detection
16. Copyleaks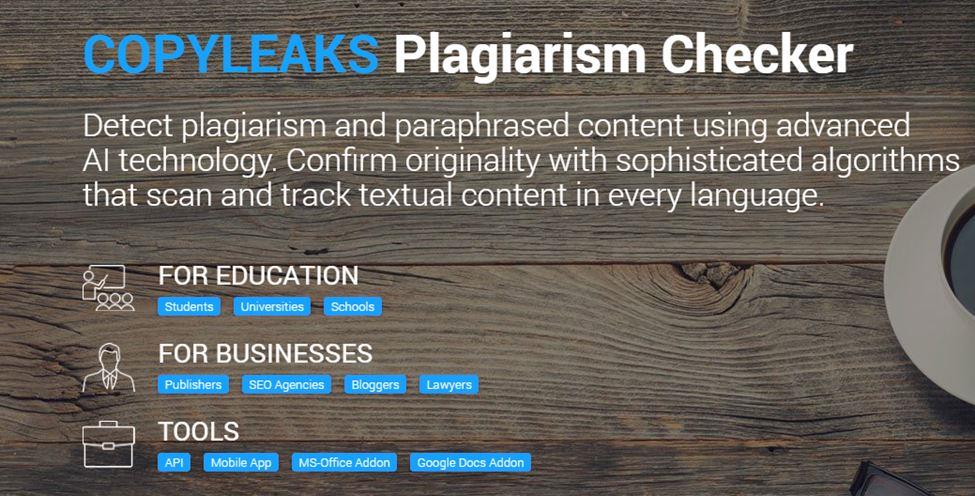 Copyleaks is one of the fantastic tools that can be used to check the plagiarism of your content. This software has a sophisticated Artificial Intelligence-based Algorithm. This tool contains more than 100 languages, so non-English people can also use this tool easily.
This tool allows the user to make good paraphrases and correct spellings. Copyleaks has extensive searches all over the web content to check the plagiarism thoroughly. Similar results permit the user to stay away from cyber theft.
Features
Contains Extensive Searches
Present only relevant results
Stay protected against plagiarism
Easy to Use
17. Plagiarism Detector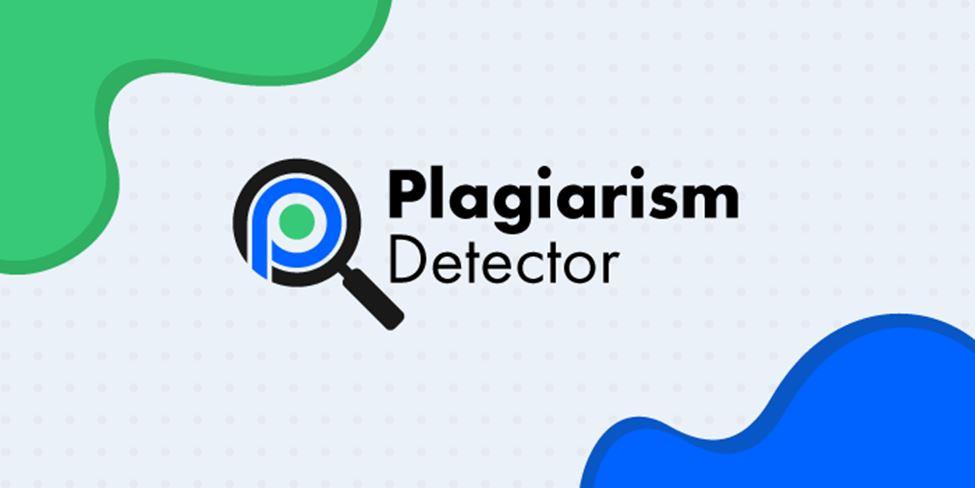 The List of Best Free Plagiarism checker software comes with another software Plagiarism Detector. So, this software will help you check the plagiarism in your content. This software provides your content a uniqueness.
After using this tool, your content is just away from publishing. If the user is a web owner, this tool is perfect. This software is one of the best tools that you find online to make your content error-free.
Features
Similarity score
Plagiarism risk score
Paraphrase score
Improper citations
18. Plagiarism Checker.co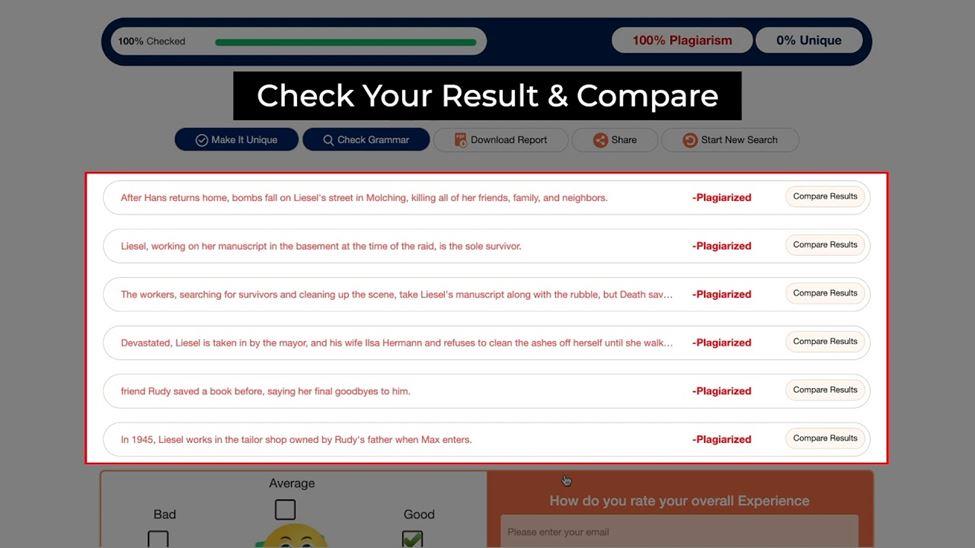 Plagiarism Checker.co is one of the amazing software that allows you to check your text. Your content will get matched against a vast collection of web pages. Your text will be purified from errors and mistakes.
This software provides you with a complete plagiarism report to make your text unique. This tool builds a self-editing habit in you. This amazing software allows you to get 20 in-depth writing reports. This software can be integrated with MS word, Chrome, Gmail, and Google Docs.
Features
20 in-depth writing reports
Improve your writing style
Learn as you edit
Remove the errors
19. Scribbr
List of Best free Plagiarism software comes with another amazing tool called Scribbr. This software contains all the relevant resources to your content and text. This is one of the most powerful detectors that can detect errors quickly and rapidly.
You can get the screenshots of the content that is duplicated. The plagiarized part will be highlighted. So this software is really helpful for the students, teachers, and bloggers.
Features
Lightning-fast Autolite
Smart citation forms
Quick tips
No costs, no ads
20. Viper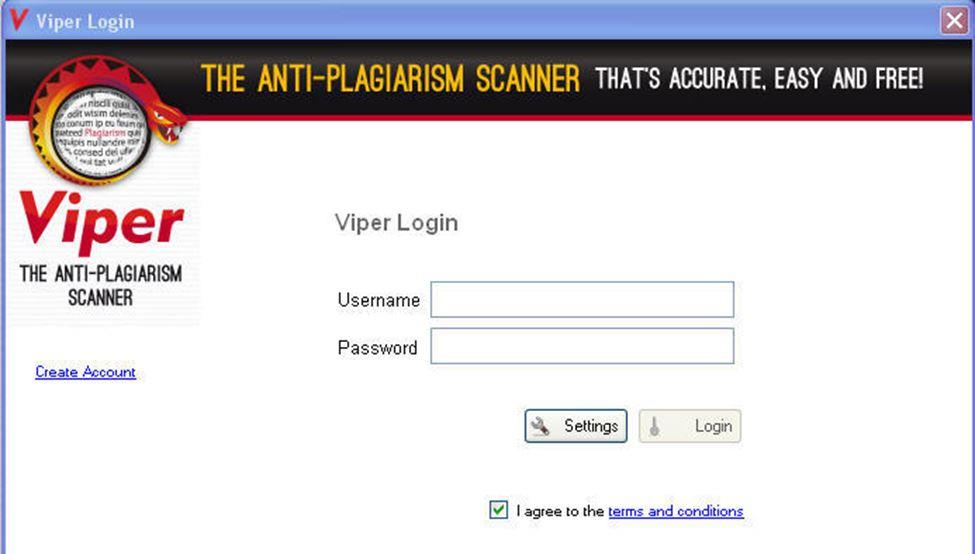 The list ends with an amazing Plagiarism checker named Viper. This software is known as an anti-plagiarism app all over the world. This app has a very simple and easy-to-use user interface. This tool allows you to go through your content.
You can create a free account on Viper. The software is really easy to use and has a very simple user interface so that beginners can easily use it.
Features
Check against 10 billion+ sources
Amazing quality and fast scan speed
Direct source matching
Easy to interpret plagiarism score
Closing Words
There are many outclass online platforms and software that you can use to clear your write-up from errors and plagiarism. These tools make your paraphrasing more perfect and accurate. Most plagiarism checkers are very simple and elegant.
You have to copy and paste your text into the given boxes of this software, and here you get your final results. Through these tools, you can check the plagiarism of your articles and spelling and grammatical errors as well. So try to use these tools to make your blogging more accurate and effective.
Jennifer Wilson – a great tech freak and a professional Software Engineer, belongs to a very small town in the UK, Stamford. It is her own choice to be a content writer. Before starting the online work, she taught computer science in a school. Apart from her Software Engineering career, she has completed her master's in Education, and Politics as well. She is very passionate about helping people understand about content writing and marketing. She is a keen observer and possesses a very humble personality. Additionally, she is a keynote speaker and a social worker.