"Try It, Before You Buy It"
That's the same concept on which Instant Android Apps are designed.
Confused? Don't worry we will explain to you.
What is Android Instant Apps?
Instant Android Apps are mini software programs designed by Google in the manner that you can use the apps, without actually downloading them. These apps run like your local Android apps, so you don't need any other external software or hardware to keep them going.
What is the utility of Instant Android Apps?
Even with the increase in phone memory, we know that there are lot many apps you want to try. On average, every user has at least 50 apps installed in his Android phone, out of which the maximum utility is of 15-20 apps. Now, that's an obvious thing that your mobile is always memory deficient. But, you want to try some other new app, without even deleting the older ones.
Instant Android apps let you do it. In short, you can consider Instant Apps are like the trailer of the movie or as a trial version. You can explore certain features and use the android app without installing it.
How can I access the Android Instant Apps?
Now, surely you are thinking that what these instant apps look like and the way with which you can access them. So, let me tell that they have restricted access and you need to enable them first.
Follow the below-listed steps to enable Instant Android Apps:
1. Go to Settings of your Android phone, Select Google.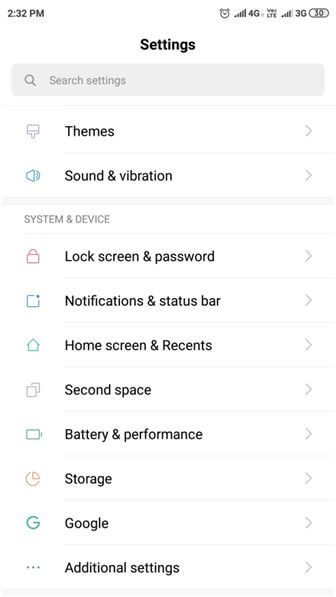 Scroll down the features, and click on "Google Play Instant".
2. You can choose the Google account with which you want to continue. Switch the toggle button "on" to get started with the instant apps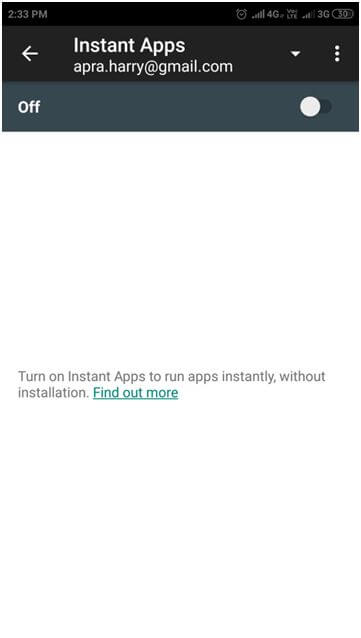 3. You will get a screen like this to continue further.
4. Click "Yes, I'm In".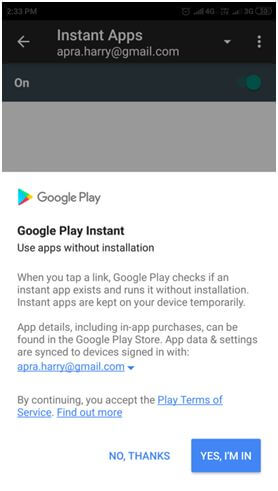 You can find such apps directly after you Google it. And, all the Instant Android Apps you will be using, will be displayed in this section of your phone settings.
Why you should move to Instant Apps?
People love to try something new every day. So, the users keep switching between apps like anything. If you want them to stick to the one, you need to offer a certain unique experience. If you are running an e-commerce business or into the gaming industry, instant apps can bring a huge profit to you.
When it comes to the gaming industry, people keep switching between games, so you have to offer them something they actually crave for. Instant apps let your users play the games to certain stages, this is enough to grab their attention and enable them to download your mobile app to win further stages.
Similar is the case for the ecommerce section, with instant apps you can allow your users to explore the products without downloading and log in. But, to make the purchase you can put an option of installation. If your customer liked some product, he/she won't gonna lose it just because of this downloading the app feature.
You can get your existing applications transformed to instant apps, by contacting Android app development company.
Advantages & Disadvantages of Instant Apps
Advantages of Instant Android Apps
Greater Discoverability: This is one of the major benefits of Instant apps. Without downloading you can access the apps, so you can get more users than the previous situation. More exposure is equivalent to a greater target audience and ultimately more downloads than the expectation.
Direct from Search Engine: You need not to navigate to play store, you can use your Android app even when you are searching from the Search Engine like Google or Yahoo.
Lesser negative feedbacks: When an end user doesn't have to take the trouble of checking the memory available and can use without downloading, it offers an amazing user experience in most cases. This reduces the chances of users leaving negative feedback unless the user wasn't satisfied with UI.
Disadvantages of Instant Android Apps
Security concerns: Instant app consists of the app modules with the inbuilt set of code, this allows the chances of demographics data sharing of the end user. This enhances the chances of more attack vectors. Probably new app bundle can eliminate this risk, but still, it's not certain.
No background services: While using instant apps, you can not access the external storage of the device. Neither you can access any of the device identifiers like IMEI or MAC address. It can be a case scenario for the multitaskers.
Ease of Development of an Instant App:
For Android Application Development company, transforming your Android app to instant apps is way too easy. Though it doesn't need any additional skills, the developers that practice modularization finds this practice less time-consuming. Especially, when compared to the situation of designing instant apps from scratch.
The changes in the Android app bundles made this migration process bit easier. Unlike the previous scenario, with new app bundle implementation your base model will acquire the role of your app module with hosting code common resources. And, the instant app module totally gets eliminated from the migration, as the attributes added are enough to identify the features that must be available in the instant app.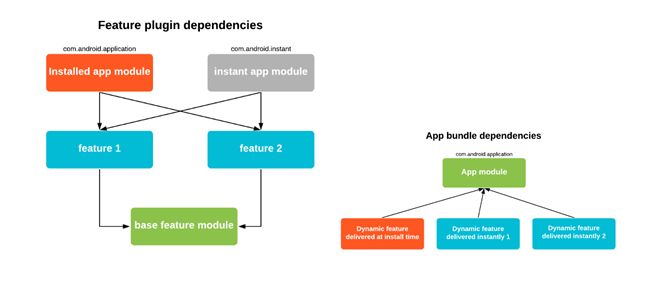 Now, you know much about the instant apps, so you can think ahead to use one to get a better experience. Also, you can explore and give a thought to the idea of adapting it for your target industry.
Milan Soni is the CEO and co-founder of the wedowebapps- is a leading e-commerce website and mobile app development company, which give the best services. He loves blogging as a hobby and he likes to write on mobile innovations, startup, business and application improvement.