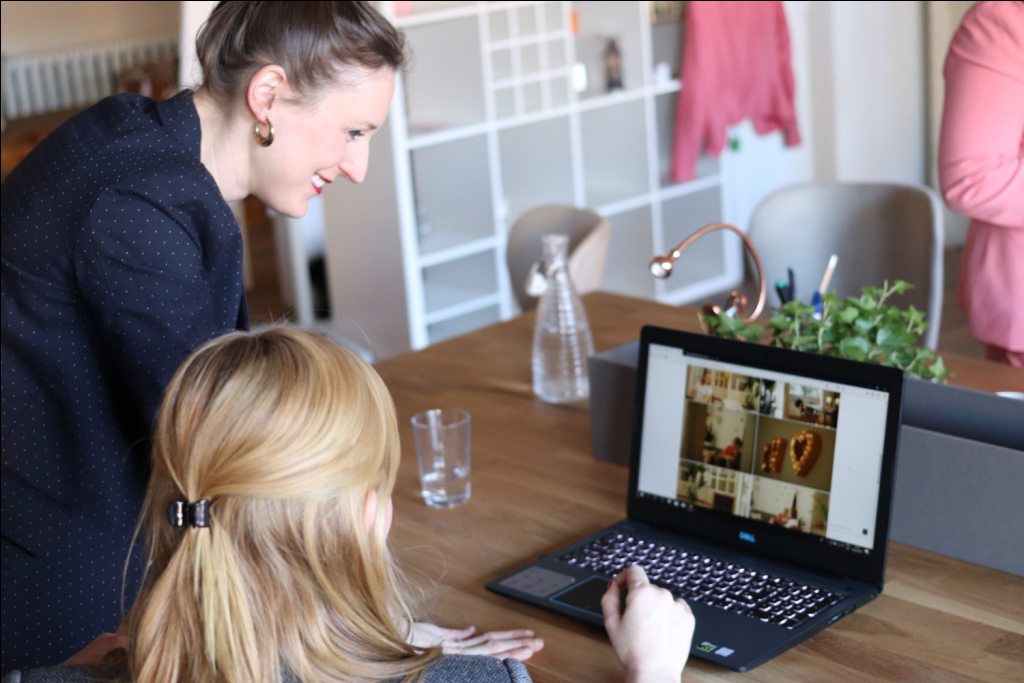 Advertising and marketing still remains one of the crucial task and a headache for business owners. Although we have moved ahead with new platforms and technologies promotion and advertising can't take their due away in driving revenues. In this context conventional methods like pamphlets, logos, brochures still remain one of the best choices.
Brochure serves as an informative piece of paper that is used to convey information and almost every well-established business today owns a brochure. If you are looking for brochure services then we would recommend going with someone who could provide you with acorporate business brochure. It's actually a standard practice to provide clients with business brochure samples so that they can get the insight of your products and services in a glance. But if you are out of idea on how to design a brochure then here are the 18 free business plan templates And Design Tips For Promoting The Business. Read them out.
Planning
Everything you design and create for marketing has its predefined purpose. So the first and the most important tip for promoting a business through a brochure is to lock down the central purpose of your purpose. Everything from the design to the brochure content is developed around the central idea for which the brochure is being developed. So when you start with your brochure development, we would highly recommend you to spend a considerable amount of time in planning out your brochure first. This will not only save you valuable time but also save you a considerable amount of money in redoing the brochure again and again.
So while planning out your brochure make sure to take care of these points –
Who is your target audience?
How to effectively communicate with your audience?
The central quote or the central message.
Your strict budget for the project.
Relevancy to your brand and business motives.
Pay Attention To Readability
Let us consider a practical situation where you come across a brochure or a pamphlet, for how long are you going to pay attention to it? Well, if we look at stats then about 89 per cent of people would just glimpse upon your brochure for a very small period of time, and if they find it interesting or useful, then read the whole brochure. However, most of the time your brochure won't be able to catch your perspective's attention if they don't find anything useful on your brochure in a glimpse of an eye.
So need to make sure that your main service or the main focus of business is easily readable and easily understood. Well, this might tempt you to list every small detail on your brochure. However, that is not something we recommend and of course not something you should do. Don't make your brochure look clumsy and unreadable. It must convey sufficient information with effective use of design, quotes and most importantly the text readability. Make sure that every letter on your brochure is perfectly visible and every word is easily understood by even the dumbest of the people. It might sound vague but that is how marketing works, you should be able to catch the attention of everyone you are planning on targeting.
Properly Order Your Information
Never consider your brochure as a piece of information conveying machine. It won't work if the information provided is not easily understandable and ordered. Apart from this brochure has limited space, and so you can not just randomly though out information in this space. It's important that you utilize the space carefully as if the readers are not able to understand the first part of the brochure then they would most likely not read further.
So it's important that you not only organize your information but also make sure to add the crucial things about the business and services. That being said, your brochure must at least cover the following points-
What are your products and services?
How can you solve the reader's problems?
Include the necessary photographs.
Some kind of discount, if there is any.
Choose Your Colours Accordingly
The colors in a brochure might look like a side thing, with no impact on the reader's mind. However, the color used in a brochure can literally change the perspective of the users, colors are the most important aspect of the brochure that helps in catching their attention. What happens is even before we look at the brochures information, subconsciously we actually already judge the brochure with respect to the colors used in it and the quality of the brochure.
So make sure that your color scheme favors your motives and theme of the brochure. One of the major trends is to use the brand color in the brochure to make it look more professional. However, it's not compulsory, you are free to experiment in this area.
Quality of Brochure
Like we said before your brochure is subconsciously jugged by every reader based on the color pattern and the quality of the brochure. It's something everyone does even without realizing it. So if you are planning on using those thin and low quality of papers for your brochures then you might not have to worry about the content or the color pattern as the reader might not even look at your brochure due to the reduced quality. Keep in mind that a good quality brochure represents your compassion towards your business, and if you don't care about your own business then why should others. So make sure that go for above-average quality of brochure, even if you can't afford the good one, or else there is no meaning to it.
Images
Now graphics are the best and most effective way of grasping someone's attention and the only graphics that we can properly utilize in a brochure are images. But you need to care full with them as they can prove to be a double edge sword. The use of images must be consistent which is crucial for a professional-looking brochure.
Also, the images need to be relevant, with the overall theme of the brochures and it must fit right in.  Also, it must compliment your business missions, motives, and theme. Also, make sure that the quality of the images is good as they are being printed in a brochure. We recommend an image of above 300 dpi if you are thinking of printing your brochure.
Image Frames
Sometimes you might come across images that are perfect but do not fit right with the background theme. Well, in such cases we would recommend using an image framed to fit them right, with different color shapes and sizes.
Create Curiosity Among Your Leads
If you are thinking of including a bunch of information in your brochure, just to make it more informative than you are making a huge mistake. As mentioned before, not only will this make your brochure clumsy and untidy, but also it won't create a sense of curiosity among the readers. If you print out everything necessary on the brochure, the reader will be left with no reason to visit your website to find out about it.
So next time keep your goals straight which is to provide your reader with restricted information to pique their interest and make them reach out to your website or your company.
Use the White Space
In terms of design, the white space is also known as negative space. This is the white space between different components of a brochure. Well for some of you leaving negative space might be a bad idea, and apparently it's simply a waste of space. However, leaving white spaces in brochure design is a common practice that makes the brochure look more clean and tidy.
There are different ways to increase the negative space in a brochure and provide sufficient information at the same time. Some of them are mentioned below –
Make use of data structures wherever necessary. For instance, a list, a table, graph, borders, etc.
Try and avoid creating clusters of text and other graphics.
Remove unnecessary stuff from the brochure.
Headlines
The front page or rather the face of your brochure. It's important it not just follows all the necessary conditions mentioned above, but also look extremely catch and effective. This is the first thing that readers see when they see your brochure. Also, you need a unique headline for the first page. Keep in mind this first page is all about making it look good. It is not about providing a lot of information, you can go to that other page. Frontpage must serve the purpose of the advertising first, as so, its headline must be something catchy and extremely effective. You can use your company's motto, some kind of quote, or any other phrase, that serves your purpose.
CTA (Call to Actions)
Give your readers a reason for making contact with you. Always bear in mind, most of the people have a short attention span, and you need to catch their attention in that short brief moment. And, so, you can make use of CTA's or call to action, which would compel your users to act at that moment. However, CTA must be effective and must be something unexpected. So including CTA related to discounts is a great way. However, you need to frame the CTA well or else it won't work. Also, CTA related to discounts tends to have a time limit and after a short amount of time, they expire. It's not a coincidence, but an important part of CTA marketing strategy
Use Bright Colors And Icons For Highlighting
Like we said marketing is all about grabbing attention and the best way to do is by highlighting important things. Here we are talking about highlighting this like CTAs, Offers, important information, etc. So next time you decide to add a call to action or any other piece of important information then make sure to highlight them by using bright colors, icons or even negative space, if that goes with the theme of your brochure.
Easy Communication
Sometimes the readers are genuinely interested in a particular service or a product form included in the brochure. However, due to the lack of contact information, they tend to walk away. So it is important to always have your contact information on the brochure. Also, you need to make the communication process really simple. This can easily be done by including the following
Company Website Link
Email address
Social Media Accounts
Address
Make They Believe You
When companies are involved in some kind of business, they tend to boast about their previous work and quality of services. However, in this world of number plain words do not have any impact. So you need to provide them with a number that is statistics. If you are providing a service then give them a rough idea about the number of people who have opted for this service till the date of printing.
Use Data Visualisation
Well, the above tip is great, but it does have a flaw, which is that number change, but that would be a problem with a printed brochure. So the best practice would be to provide them with estimates or use data visualization techniques wich work based on ratio and percentages. This way you won't have to worry about the exact number, all the time.
You can also make use of an online brochure which is easy to update. This will also provide you with a chance to try out new things with the brochure.
Include a Map
You might have seen a small map at the end of a brochure giving a rough idea of where your company is located. It's really useful and has actually become a standard practice in the industry. So make sure that you also include that in your brochure.
Custom Fonts And Icons
A retro-style brochure is nowadays very popular. These types of brochures are actually pretty expensive as they need a handwritten font and custom icons. But they are worth spending it. These types of brochures are visually very attractive and look really genuine and friendly.
Reflect your Company's Culture
A brochure when used effectively can be used to introduce a new product, services, or even your company to your readers. And if you are also looking for such an opportunity, then this might be it. All you need to do is choose something that complements your business theme and culture.
Hermit Chawla is a Marketing Manager at AIS Technolabs which is Web design and Development Company, helping global businesses to grow by Web Development Services. I would love to share thoughts on Social Media Management Tools Services and Game Design Development etc.