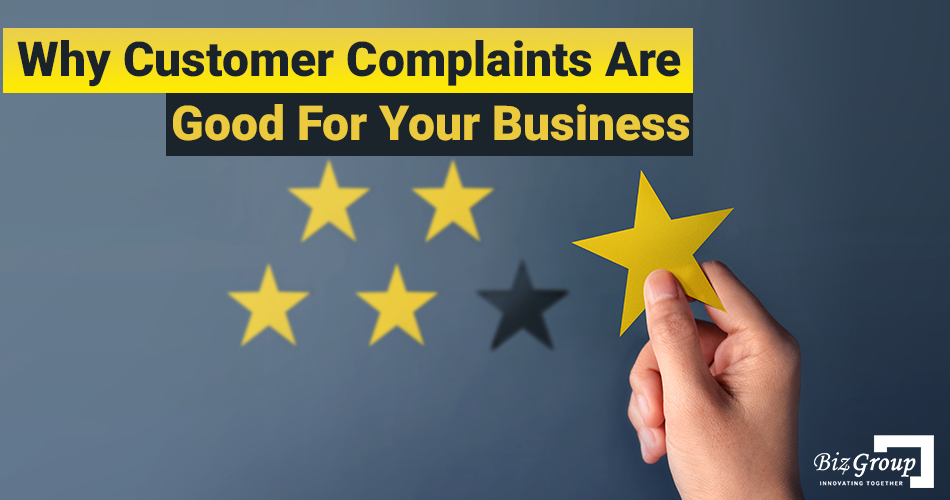 Setting up a business is easy; what makes it difficult is satisfying the targeted audience. So, if you are planning a business, be prepared for the inevitable complaints by your customers. However, resolving their complaints and satisfying them completely can let you earn loyalty points and a significant boost in your profits.
Customer complaints play a major role in businesses. Every business looks forward to making necessary improvements in their rendered services.
What more could be better than a customer explaining his wants directly via complaints?
These complains indeed tend to induce stress in a businessperson but play a positive role. If you have to keep your business growing you must welcome the complaints as opportunities and not as stress givers.
Look it in a way that when a child complains about the food given to him, the parents take the necessary steps to resolve the taste according to the kid. You can consider your customers likewise!
Why Would Customers Complaint?
When a customer complains, it is clearly because he isn't satisfied with your services or product. So, his complaint shall be considered an essential part of the growth of your business. These customers also serve as potential advocates for your brand and therefore, taking them seriously shall be your first step while you do business. Ignoring a single complaint can cost you the success you have been dreaming for years.
Suppose, if you run a business but there are no profits calculated and neither the customers have shown interest in buying your product.
What shall be your foremost step while strategizing against the odds?
I'm sure you would look upon the necessary factors such as,
market analysis,
the reason behind the customers not buying your product,
what does your product lack as compared to other similar products excelling in the market?
All these factors shall minimize the stress when you look after your customer complaints.
Here is the time when the customer complaint shows you the real picture. It lets you analyze the product's features from a customer's perspective.A customer complaint might show up as a very normal aspect butit surely creates a huge impact on the growth of your business.
Why Welcoming Customer Complaints is a Good Idea?
To Pinpoint Faulty Products
It is one of the saddest parts that even with the best practices followed to run a business, sometimes customers end up with faulty products. If they don't make you aware of the same, you won't be able to fix other potential products that might have the same issue.
To Challenge the Status Quo
Customer complaints are one of the best ways to challenge the organizational culture of executing things. The organizations work effortlessly to build a status quo and customer complaints not only act as a reality check of the organizational executability but also help the business grow and develop.
Proactive Handling of Customer Complaints
Listen and Understand
Listening should be the prime objective while resolving a customer complaint. If you listen to your customers carefully, you would understand their issues very well. In order to provide them with an effective solution you must listen to them and understand. If we relate this with our real lives, we all love to be heard by someone. A customer would only come back to you when you made him feel wanted in the very first place.
Apologize
A very basic etiquette that we all should follow in our business routine is to apologize. It creates a positive impact on your customers' mindset and would somehow diminish your faults. Even when he is dissatisfied with the product or service, a politeapology would definitely cover it up for you.
Find a solution
As soon as you receive the complaint, try to resolve the issue by taking the minimum time. This would help create a positive image of your business and would let you earn loyalty points. Finding a solution and meeting up with your client's expectations shall also improve customer retention.
Follow-up
Your work does not end just by providing a solution, a follow-up after that is a must. A customer would always expect you to reach out to him for feedback or two after resolving his issue. This would let him feel that you are trying level best to help resolve the problem. You can also generate follow-up emails or calls to your customers to ensure whether or not he is satisfied with the services.
Creating e-mail templates
In cases where you are filled up with enormous complaints, creating an e-mail template for similar kinds of problems shall be a smart step. You can work upon various aspects to minimize your workload and designing templates of follow-up emails, supporting messages on how you will resolve the problem shall help you handle the complaints effectively.
Tools
Having a platform where all your customers can interact with the customer care department is one of the real-time problem-solving ways. Integrating such tools with your business shall provide a convenient way to project their issues.
Ticketing tool
It is an efficient platform where a customer has an option to raise a ticket for support. It also helps you to keep a track record of the raised complaints.
Live chat tool
This tool has been used by various organizations to help customers seek an instant solution. Also, it is an effective platform where the customers can directly interact with the agents for help and get assistance.
While running a business, customer complaints are mandatory aspects to be focused upon. It is believed that approximately 89% of the customers tend to give a second chance to a business when dissatisfied. This situation asks you to work responsibly as it would generate customer loyalty to your business. No customer would want to start all over again when he has put in so much effort and trust in the beginning while choosing your business. So, it requires your efficiency to help resolve every issue that your consumer faces.
Thus, we can say that customer complaints are very good for your business because they familiarize you with the real world. Launching a product in the market and soon after expecting positive results is not a way to run a business. As we all know, business involves lots of risk factors, but meeting your customer issues and solving their queries would help improve your services and products at a greater level. Above mentioned article lays emphasis on the importance of a customer complaint to your business and how you must handle those complaints. After all, it is the customers' buying habits that make your business run.
Sanjeev Verma is the founder and CEO of Biz4Group, based out of Orlando, FL the United States. He has conceptualized the idea of Biz4 Brand and founded Biz4Group, and Biz4Intellia. He has 20+ years of experience in boosting IT-based start-ups to success. In the past, he has worked on leadership positions with Marriott Vacations, Disney, MasterCard, Statefarm, and Oracle.