As the owner of a business, you want to stay ahead of your competition. The rise of digital marketing has changed the way business look for customers. Prior to the rise of digital marketing, owners had to rely on traditional advertising to promote their business. Traditional marketing had businesses relying on promotional material such as distributing flyers and brochures.Today, businesses are taking the next step by venturing into digital marketing.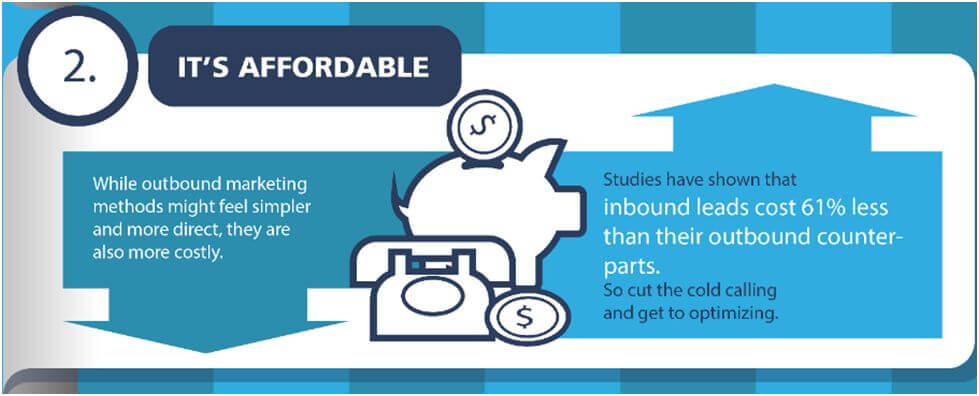 One of the many reasons why you need to shift to digital marketing by C1 Partners, a Denver SEO Company.
As customers change their viewing habits, businesses must adapt to their customers. Customers have moved on from traditional mediums such as television, radio,and newspaper into online mediums such as computers, smartphones and, tablets.Digital marketing is changing the way businesses approach customers, and you want to be prepared with the essential tools you need for your brand. Here are some of the essential digital marketing tools to make sure your business stays on top.
1. Yoast (Free & Paid Versions)
Yoast is a service for WordPress that gives you suggestions on how to optimize your website. You can also use the service to change the fine print of your website including the description of your pages. One of the most important functions of a service like Yoast is the ability to change the meta data or the title and description that search engines display for your website.
Check out the example above, without a service like Yoast, your meta description would look like the first item displayed on the results page. Google will select a few keywords on the website's page that they feel fit your page's description.You want your website's description to resemble the second item on this image. This makes the description of the page clear for your users before they click on a page. Using Yoast will help make sure Google doesn't just select keywords they feel are appropriate for your website.
Free vs Paid
There is a caveat to using the free version of Yoast. You can only use one keyword to improve your meta data. Yoast Premium features more functions such as targeting multiple keywords with each post, suggestions for links, social media previews. The premium version of Yoast even makes sure your content stays fresh with a tracker if your work hasn't been updated in six months. Get previews of your pages and see how it looks on Google, Facebook and Twitter. There are tons of benefits for Yoast Premium, but the free version is a great tool to get started with if the purpose is to modify the meta data of your website.
2. Google Analytics (Free & Paid Versions)
Generate more leads through Google Analytics. The service helps businesses learn where their customers are from and which part of the website is visited the most. Small businesses may also learn which keywords are relevant to their company. Google Analytics is one of the most powerful tools any business may have to analyze the data on their website.
Free vs Paid
Google Analytics has a free and paid version.  The paid version is best used by large enterprises. You also get integration of more features such as Display & Video 360, Ad Manager, and more. There is no definite price for Analytics Premium because you have contact for a specific pricing plan. Stick to the free version for now.
3. Copyscape (Free &Paid Versions)
You just made a wonderful article on your website's blog discussing the different kinds of products coming this holiday but, the article was marked as plagiarized work. Google blacklists companies that feature plagiarized content.Ensure that the content published by contributors in your website is original by using Copyscape. Copyscape can help you keep your work plagiarism-free and prevent Google from pushing you down their rankings.
Free vs Paid
Copyscape Premium gives you more plagiarism detection of your work. The free version only gives you online copyright protection of your page. You can submit articles for review on the premium version to determine if the content provided by contributors is copied from other people's efforts.
4. SEMrush (Free &Paid Versions)
SEMrush is a paid tool that provides data on your keyword rankings. It doesn't directly improve your website's rankings but, it can give you an idea if related keywords that match your business are doing well or not so you know what SEO strategy to go for.
Using SEMrush helps your business find the right keywords to help you provide a strategy on how to improve the content on your pages to rank better than your competition. Many businesses, big and small, use SEMrush to determine what are the most relevant keywords they are a part of and see how they can outmatch their competitors to the top of Google.
Free & Premium
SEMrush has a free plan but, it is constrained to a few features and only showcases a snippet of information that your business may need. The basic plan of SEMrush costs around $99/month. You can find more pricing plans on their website
5. Crazy Egg (Paid Only)
Crazy Egg analyzes a users' activity on a website.Crazy Egg will help you find out how a customer interacts in your website and pages and give business owners an idea on what may be improved on and which pages work the best.
Users must pay to get full access of Crazy Egg's features and you only get a 30-day free trial to test out the tool. The basic version costs $24/month and you can find the other packages on their website.
6. Hoot Suite (Free and Paid versions)
Yourbusiness probably has several social media channels for your customers to follow online. Content and news about your brand, services, and products may be frequent. And it may be a struggle to manage the content for all these channels. A customer may have an inquiry on Twitter, and you might miss responses because you were concentrating on your Facebook page.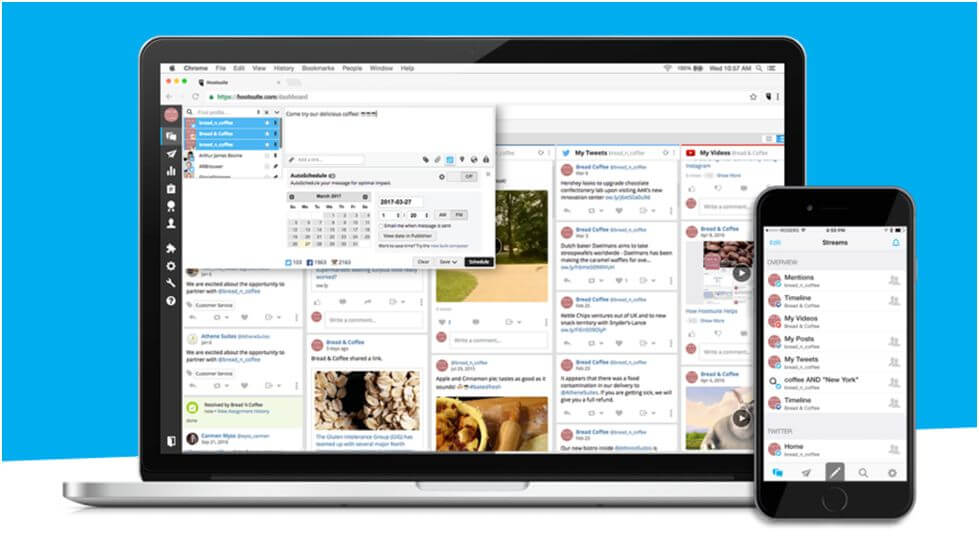 Business owners who have a knack for marketing can utilize Hoot Suite. The service helps simplify scheduled posts on different platforms such as Facebook, Twitter, and Instagram. Not only does Hootsuite schedule posts, but the tool also allows you to handle all your social media channels in one window. No longer do you need to log in to multiple pages to handle all your social media updates. You can also analyze the analytics and determine which of your posts performed and which posts may need improvement.
Free vs Premium
Hoot Suite has a limited free plan that lets users handle three social media accounts and set 30 scheduled messages. However, only one user may control the accounts. The basic paid plan costs $29/month. Depending on the frequency and features you need, stick to the free version for now.
7. BuzzSumo (Free and Paid Versions)
How do you keep your website up to date with relevant content and make sure that the content published is not old news?BuzzSumo can help your business keep up with what everyone is talking about online. Find out what kind of service or product your customers are talking about and you can useBuzzSumo to promote your store having the product everyone is raving about.
The tool can also help you find relevant sources for your content and can even compare the performance of your competitors to determine which platformsyou may focus on for digital strategy.
Free vs Premium
There is a limited free plan for BuzzSumo that includes tools to search for biographies of influencers, most shared and, trending topics. The premium version features Top Author Search and higher tiers include a Facebook Analyzer. The pro version costs $99/month when paid monthly and $79/month when paid annually.
8. Sharethrough (Paid Only)
Placing ads on multiple platforms can be difficult. You want to promote your business on desktop and smartphones. The screens would show an enormous difference. Using Sharethrough helps adapt all your advertisement's content to any device.
Look at the example above. You can barely see the advertisement for the Volvo car in the advertisement on the left. The point of Sharethrough is to make your advertisements visible on multiple platforms.
Free vs Premium
There is no free version of Sharethrough. You must contact the company regarding their pricing.
9. Google Keyword Planner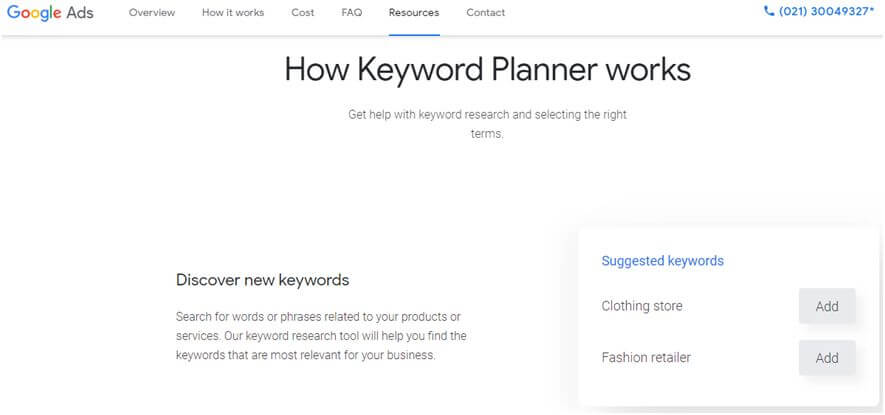 Keyword Planner is a feature of Google Ads. Research relevant keywords to create a new campaign or add more keywords to an existing campaign. Keyword Planner can even give you estimates on how the keyword would perform. Say you input "Denver Toy Store." The Keyword Planner can help predict if the term will work for your business or not.
Free vs Premium
While signing up to run Ads on Google is free. You may only utilize the keyword planner if you have paid ads running under your account.
Choose the Right Tools for your Business
What makes these digital marketing tools useful is that they assist on making you craft the right digital strategy for your business. Digital Marketing tools can help you understand how customers interact in your website as well as what relevant search terms relate the most to your business. See which digital marketing tools will work well for your business. For some tools that require paid subscriptions, they usually offer a free trial to make you test if their tool is useful for your business. Eventually you'll know if these tools are right for you and you will be able to find other alternative tools that will cater to your needs.
Dan Smink is the founder of C1 Partners, he is an active community leader and a contributor to the Forbes Agency Council spreading the word on how many digital strategies can make a positive impact on today's businesses. You may connect with him on  LinkedIn.