Whether it is Amazon or Shopify, many e-commerce sellers find that store traffic is poor and the transaction rate is low. In order to achieve a better Amazon BSR or Shopify ranking, it is undeniable that Facebook has become one of the most efficient e-commerce off-site promotion channels. Through social media platforms, sellers can better reach and tap potential target audiences, make full use of the platform's huge user base promotion advantages, and build brand influence. It is necessary to promote the sales of products inside the station through traffic promotion outside the station.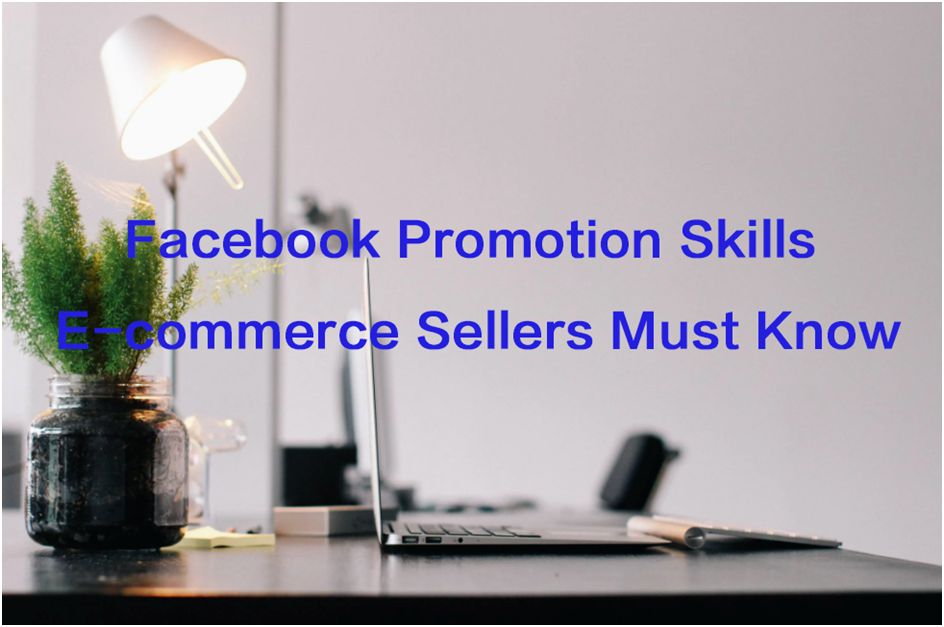 The Importance of Facebook
It is understood that the current number of Facebook users is close to 1.4 billion, and 47% of global Internet users use Facebook. There are 4.5 billion likes on Facebook every day, and the total time Americans spend on social networks every day is 40 minutes, of which one-fifth of the time is done on the mobile terminal.
And with the popularity of social media advertising, advertising in social media has become more and more common, people will purchase products in the process of browsing the news, I have to say that this is a very great advertising achievement. Next, I will introduce the three common ways of Facebook drainage.
Three Methods of Facebook Drainage
1. Create a Facebook Homepage & Create Personalized Content
The establishment of the Facebook homepage is actually not as simple as expected. Before establishing it, we need to clarify some content first.
1) When you build a homepage, you must first clarify what is the purpose of the homepage? Is it to promote the company to promote the store or to promote the product? Do you want to interact with fans or attract new fans? We need to think clearly about these issues before creating a Homepage.
2) Next is the content. When building a Facebook fan page, we must first make clear whether we have content and whether your content can attract fans. We must know that content is king. In addition, content can also be expressed in a variety of ways, such as combined pictures, videos, and so on.
3) In addition, it is necessary to increase the participation of fans and initiate more voting activities.
4) After your post is posted, if you feel that the post is going to be popular, you can do a proper promotion to attract traffic.
5) If there are few fans in the early stage, you can choose to buy fans. This is not recommended, but it is also a trick.
6) When there is no content in the early stage, we can find more interesting content and forward it to our homepage.
7) At the same time, we must have interaction, and if there are fans asking questions, we must interact with fans in time.
8) The most taboo thing is that the homepage is all advertisements to promote products so that the loss rate of fans will be greatly increased.
9) Do a good job of multi-channel drainage. After the fan page is established, you must find ways to increase the number of fans. You can add a Facebook link on your official website, or you can add a scan code on the product packaging to follow.
10) If you still don't know how many, it is better to join some ready-made high-fan groups, imitating them you can also create an effective group.
2. Celebrity Marketing
Celebrity marketing is a marketing method used by many companies, brands or sellers. The most important thing in Celebrity marketing is to find celebrities to do appropriate marketing. Therefore, you need to do the following:
1) When doing celebrity marketing, many friends don't know how to find celebrities quickly. If you don't know, then you can use Facebook grammar search and tools to find them. It is recommended to use Bigspy or AdTargeting for advertiser queries, you can check the number of fans and his page.
2) After finding a celebrity, how to judge the dimension of celebrities? We can judge celebrities by the number of fans, the number of posts, the number of likes and reposts, and the content of the posts.
It's worth mentioning here that TikTok, as the latest trending video tool, is also a very good choice for popular marketing on TikTok. With the popularity of live streaming, TikTok live streaming has become more effective. If you need to find TikTok internet celebrities, TikRank is recommended, you can quickly find celebrities.
3. Advertising
As one of the most applicable and popular advertising platforms, Facebook advertising and platform marketing will greatly improve the effectiveness of brand marketing. And its powerful advertising marketing tool, Ads Manager, can also help businesses place ads with half the effort. After determining the target audience, businesses can start advertising conversions, generate leads, and drive traffic. In this process, Ads Manager will help businesses create goals, select audiences, formulate budgets, and formulate corresponding push schedules for promotional tweets. When you drain traffic in the early stage, there are no fans or the number of fans is relatively small at the beginning. Then we must pay attention to some skills when we carry out advertising.
1) Advertising, we must be clear about the purpose of advertising. You can use various methods such as posts, apps, website links, remarketing, etc.
2) The best thing about Facebook is that it can accurately target the age, gender, hobbies, location, mobile phone model, operating system, and network environment of the advertising audience. Through its precise positioning, it can be clear whether the customer is the one they want to deliver. Therefore, it is very necessary to find an effective interest list. Facebook interest targeting tool-AdTargeting can quickly help you view all the interests you need, including user portraits and audiences.
3) Make good use of custom audiences, because many interests have been used by competitors, and our use will also increase advertising costs. Therefore, it is very necessary to find some new interests and have enough audiences.
4) In addition, the behavior of customers on the website should be captured and watch some of their behaviors on the Internet. We must pay attention to remarketing, because remarketing advertising has low cost and high conversion rate.
5) In fact, every advertisement should be a perfect artwork, and its content, pictures and headline can attract the audience at a glance.
6) One thing to keep in mind about Facebook ads: conciseness.
7) Put more advertising banners and try with different audiences at the same time. The budget should not be too high. If you can't make a good advertising budget, you can use ADCostly. It can tell you the average CPC, CPM, CTR, CPA of your industry Cost basis.
8) In addition, you need to check the campaign frequently and stop the ads that do not perform well in time. Make a budget and track the effectiveness of advertising.
Nancy, a professional SaaS marketer. She has been in the e-commerce and advertising industry for 15 years. She has excellent Facebook/Google advertising experience and has helped many Shopify and Amazon sellers successfully conduct product research. She is currently working as a marketer at FindNiche (https://findniche.com/).