Search Engine Optimization (SEO) is to marketing what marketing is to business! Thousands of reasons to rank down and one reason to top rank in Google's search engine is the magical word, SEO. Keeping it simple and straight, SEO is an integral part of every company's success. Someone finally said it; Page 2 of Google's search result is the best place to hide a dead body. No business would want to be on page 2 of Google. It is a dream of every marketer to show up in the 'Top' pages of Google's search engine. SEO is a perfect marketing tool in converting users to potential buyers. If you want to stay ahead of competitors in the digital world, get up and go where SEO takes you. In this world of lean and speedy start-ups, the early bird gets the worm. Apart from improving your websites' visibility and searchability, SEO has many other benefits to offer. After all, it is among those pillars of digital marketing that can take your business to the next level.
Why should you consider SEO in 2023?
2023 is the year when every marketer should take every aspect of SEO seriously. With the intent to engage your consumers, it is essential to understand their purpose. It is also vital to enhance the visibility of your website; thus, try to convert your website visitors into reliable buyers. In a brand new-decade like this, customer engagement is significant for every small and big entrepreneur. You can increase your site's traffic and engagement on your website by bringing change in your marketing strategies to cope with the latest trends. You need to work on your site speed, loading time, Meta title, Meta tags, and all such essential elements that are crucial for your websites' performance. Key features of SEO for any business are:
Enhanced user experience
Promotes cost-effectiveness
Brand awareness and recognition
Building trust and credibility
Encourages decision-making
Increasing website referrals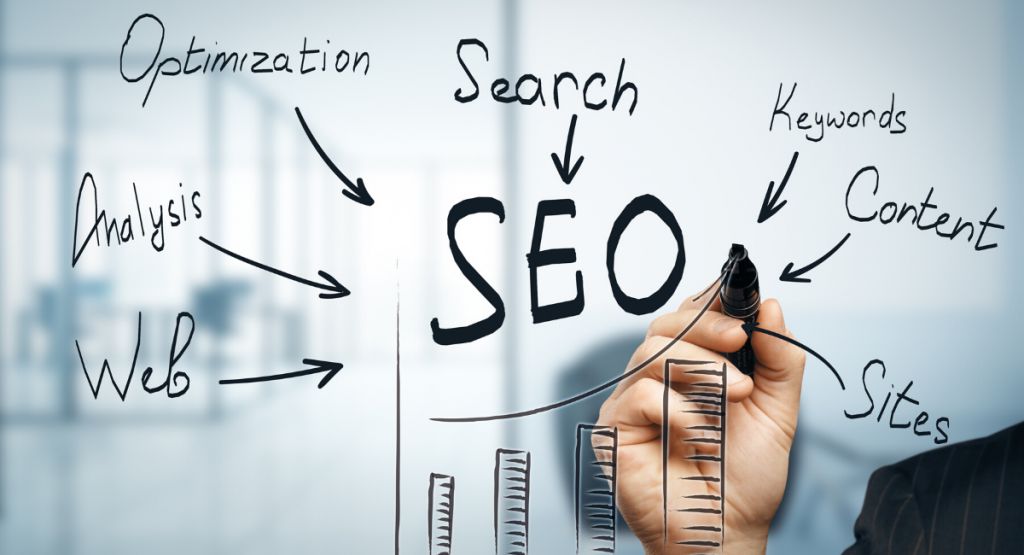 Explore the exclusive list of the top FREE SEO tools for effective marketing in 2023.
Google Keyword Planner
This SEO tool is Google's keyword research tool. It helps generate keyword ideas according to up to ten seed keywords. If you find it challenging to get keyword ideas from traditional SEO tools, then Google's keyword planner is perfect for you. However, the SEO tool also has a drawback as it lacks supreme search volumes. You can grant your website ultimate exposure and credibility with the help of this SEO tool.
Keywordtool.io
Keywordtool.io provides a marketer with highly pertinent keyword suggestions for content writing or niche evaluation. Connecting with the prospective audience has become more accessible with the help of this SEO tool. The tool comes with unique keywords search patterns that help a business reaching its audience.
Ahrefs' Keyword Generator
Ahrefs' Keyword Generator draws the top 100 keyword ideas for a particular seed keyword. It fetches the database from more than 170 countries. It helps in the display of approximate monthly search volume for each suggestion. It also shows Keyword Difficulty (KD) scores for the initial ten ideas.
Keyworddit
Keyworddit helps in extracting effective keywords from Reddit. The user needs to enter any subreddit to pull a comprehensive list of keywords with projected monthly search volumes. It is sufficient to find topics that interest your target audience. Top marketers and businesses prefer this SEO tool available for FREE.
Keyword surfer
It is a popular SEO tool for marketing that helps in showing approx global and monthly keyword search volumes. This free Chrome extension shows effective search results for any question typed into Google. Users will be able to look out for matching keywords and related terms in the sidebar. This SEO tool helps in making keyword searching comfortable with competitive analysis.
Moz Local Listing Score
Moz is a popular SEO tool that collects data from across several sources, including renowned Google, Yelp, and Facebook. The outcome appears complete with actionable fixes for incompatible listings. It helps in improving the scoring of your brick-and-mortar website and its display on Google's search engine.
Google Analytics
Google Analytics is yet another useful tool for Search Engine Optimization (SEO) that helps in tracking and reporting the website traffic of any business. Google Analytics is a free SEO and web analytics tool that helps marketers analyze and report specific activities of the potential visitors or users on your website.
Rank Math
Rank Math is a popular SEO tool in the world of Digital Marketing. This popular WordPress SEO assists in an in-depth understanding of on-page and technical SEO. Following are the website activities that Rank Math helps in:
Working on Meta Titles
Adding Meta Descriptions and Meta Tags
Resolving issues related to dead links
Helps in the redirection of valid URLs
Supports to add structured data markup for markups
SEO Web Page Analyzer
SEO Web Page Analyzer helps in performing a comprehensive on-page analysis on the website to discover issues such as the absence of an image, alt tags, image title, and heading structure errors. It helps in increasing visibility, credibility, and accessibility on the website. Marketers can solve any issue of their website related to SEO, Web traffic, and site speed.
Google PageSpeed Insights
Google PageSpeed Insights tool helps in testing and analyzing the loading time of your website. It helps in analyzing the performance of the website's loading time or a particular page for both mobile and desktop. It is one of the most cost-effective tools for SEO to increase organic search results of your website.
Google's Rich Results Test
Google's Rich Results Testing tool helps check the structured markup on the website page to check whether it's eligible for rich snippets in Google's search results. The results of this FREE tool include website images, picture carousels, and other essential elements.
Schema Creator
For marketers or marketing agencies looking for a perfect tool that helps in adding Schema's structured markup to a website page, Schema Creator is for you. It helps in quickly generating Schema for any page of a particular website. This free SEO tool for marketing is less prone to human-made errors. With the help of Schema Creator, marketers can increase the percentage of clicks on their website.
Search Console
Google Search Console is an SEO services offered by Google. It helps webmasters in ascertaining the indexing status and optimizing the visibility and credibility of their websites. It helps in monitoring, maintaining, and troubleshooting the site's performance in Google Search results, thereby improving its reliability.
Beam Us Up
If you are looking for a tool that improves the SEO results and builds backlinks and boosts your website's online visibility, this free SEO tool is for you. The web tool impacts SEO onsite performance and helps fix errors related to broken links and other site errors.
SERP Robot
SERPROBOT is a free google ranking checker that helps check the ranking position of your website in real-time. It helps in timely updating you about the present status and ranking of your website. Apart from this, it is useful in building backlinks with anchor text. This tool also updates you about the older broken links and guides you to replacing them to attain positive results.
Xenu
Xenu is a free SEO crawling tool that allows marketers to check for the broken links. With this tool's help, marketers can efficiently perform the crawling of their websites via inbound and outbound links. The best part of this SEO tool is that it is free and offers a simplified user-interface. This tool also provides special handling of redirected short or long URLs.
Keyword Explorer
If you are a marketer who wants to perform useful keyword research in less time, then 'Keyword Explorer' is for you. It helps identify suitable keywords for your site to improve your website to the top rank in Google's search results. This SEO tool also helps in performing comprehensive keyword and SERP analysis with the in-depth keyword research tool. You can now easily calculate and analyze keyword ranking for your website with a free SEO tool like Keyword Explorer.
Browseo
BROWSEO is a web SEO tool that allows marketers to view any webpage without obstructions caused by styles. It also helps in focusing parts of a page that are appropriate for SEO. The productivity focuses on pure HTML, similar to what search engines see while visiting a particular page.
Smush
Smush is a free WordPress plugin that helps in compressing, resizing images, and optimization. The plugin tool helps in offering a site lighting fast loading time. The limitation of this tool is that it allows free users to optimize 50 images at a time. Marketers from small to big brands prefer this free SEO tool to improve their website productivity and accessibility.
Ubersuggest
Ubersuggest is a free SEO tool in the world of top digital marketers. It helps in understanding the strategies of your competitors in terms of social media and content marketing. You can now adopt different policies that your counterparts follow to achieve the maximum response from their users. If modern content marketing is not working for you, then Ubersuggest will help you discover new ideas for creating content based on current trends.
SimilarWeb
Top marketers use this tool to project how much traffic a particular site gets. Apart from this, the SEO tool is also helpful in exploring the performance of your competitors. Staying in trend is crucial for any developing business when it comes to SEO ranking.
Screaming Frog
Screaming frog is a popular website crawler known well in the world of SEO. It works well for Windows, macOS, and Ubuntu. This tool is trusted by millions of SEOs and agencies across the globe for technical SEO site audits. The Screaming Frog SEO Spider is a website crawler that assists in improving onsite SEO, by extracting data & auditing.
Google's Mobile-Friendly Test
Google's mobile-friendly test is an SEO tool that shows how a user can access your website page on a smartphone. You need to enter a page URL to look for the page scores. The internet is being used more and more on smartphones. Making your website to be mobile friendly ensures that the information or UI performs well on all devices. This testing tool is a fast and easy way to test whether the website is mobile-friendly.
Help a Reporter (HARO)
HARO offers reporters with an exclusive collection and database of different sources to secure essential media coverage. Journalists and reporters from all over the world prefer using this tool for media coverage and generating more stories. If you are planning to establish a new small or large scale business, work on this free SEO tool.
Chrome DevTools
Chrome DevTools is also among the top SEO and web developer tools that marketers use. This tool is built directly into the Google Chrome browser. DevTools helps you edit pages on-the-fly and rectifies problems speedily, which ultimately benefits the user to make better website UIs. There are many ways to open this tool based on different uses.
SEO gives a business the aptitude to track and compute results that allow marketers to go through the insights of the site and its pages. A marketing agency can easily track which pages are most visited by its users and which keywords are trending in the present world of digital marketing competition. After going through the top-most 25 tools of Search Engine in 2023, you must have a clear idea about the importance of SEO tools in any business. However, out of these 25 productive tools, you can't randomly pick one tool and start using it on your website. A good marketer knows what type of SEO tool he requires for his website. SEO is undoubtedly a cost-saving method for improving the visibility and optimization of any site or business.
Anshul Sharma is a proficient digital marketer who is known for his proficiency and knowledge in this domain. He is presently serving as the CEO of Brandburp. Time to time, he comes up with effective marketing skills needed for any multilingual seo company. Anshul is named among the top digital marketing pioneers.