The marketing strategies are essential for any business to take it to the next level. As a business owner, you might have developed the different marketing strategies in regards to getting instant results. However, keeping up with the trends is might be tough as it changing time to time.
Ask yourself – why is my marketing strategy is so important? By using detail concepts and innovative ideas, in return, you will get an obsolete marketing plan. Evaluating your marketing strategy on a regular basis will help you stand out from the competitors.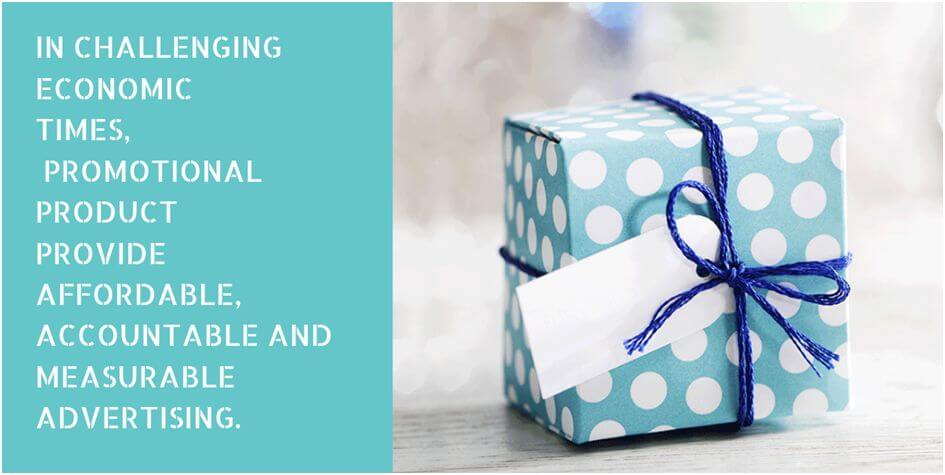 One of the beneficial techniques to attract more and more customers is the distribution of corporate gifts to your company's employees, clients and customers. To spice up your marketing strategy through these business gifts, you need to think innovative as would be your marketing. However, here are the following details on how corporate gift items spice your marketing strategies:
Highlight The Status Of The Company
Each successful company strives to create a unique and memorable corporate identity. It is promotional gifts that make the company more recognizable. Distinctive logo design on promotional gifts will leave a good impression on clients' mind. It represents the core values of the company. This is a great way to show appreciation like thanking customers for their business or employees for their service. Providing gifts with effective logo design to customers, clients, business partners, and employees will truly emphasize the company's identity and help to reveal the visual image of the brand. It creates a healthy corporate environment that will positively affect the performance of employees and the quality of their communication with each other.
Corporate Gift With Distinctive Logo Design Remind About Brand Regularly
Often companies prefer to make souvenirs that contain the logo. Creative corporate gifts with a logo bring a positive note to the working atmosphere and allow to reduce the percentage of conflict situations. A useful, beautiful, pleasant gift is a way to unobtrusively remind about yourself. When gifts like an office desk set, business cards, and useful trifles will always remain in front of the customers' eye, this thing will remind about your business from time to time. By giving a partner, client or employee a souvenir with a company logo, you will create a valuable link. Promotional products help to attract the attention of people, strengthen the sense of unity and communication, thereby uniting the digital brand of the company and people.
Maintain The Image Of The Company
The company's image not only represents the level of service, but also show the quality of its products or services. A natural means of brand promotion is a creative and stylish gift, which creates a positive image of your brand. In favour of creating an emotional association with your brand, the business owner needs to care for its employees and customers. The positive motivation with the help of useful personalised products will be a significant advantage. The chances of forming a positive image of the organization increase many times over if the gift is beautiful and functional also. Therefore, it is necessary to increase brand awareness, promote it, and then maintain the positions of it.
Create Long-Term Business Relationships
The task of corporate gifts is to create a positive mood, so it is important to pay attention to the appearance and quality of the gifts being made. A well-made gift will help you to establish a trusting relationship with a client, to show how important it is for you. A good, well-made gift says that your company has a responsible approach to its work and provides high-level services or products. Promotional gifts, promotional items and branded clothing will help create a positive relationship between employee, customer and partner. Shirts, T-shirts, promotional clothing, overalls and uniforms with the company logo enhance the sense of unity.
Special Packaging Of Gifts
Creating a special package can also be attributed to a separate type of promotional activity. Special packaging means a temporary change in the appearance of a standard product in honour of a specific event that has value to the target audience. Temporary change of packaging allows you to update the product, to attract additional attention of the buyer. Good examples of special packaging are, updating the packaging of specific brands during major championships, changing the packaging design of mass brands during the Olympic Games, New Year holidays, Halloween, etc.
Increase & Maintain Customer Loyalty
Offer Gifts By Organizing Contests & Events:
Organizing event marketing like special events, festivals, entertainment events for the target audience to distribute corporate gifts. Such events can greatly strengthen the character of the brand, to build knowledge about the brand. Contests have an aim to draw attention to the company's brand and strengthening the emotional connection with the target audience. Properly organized contests have a WOM (word-of-mouth) effect. Contests are very convenient to conduct using modern communication channels like social networks. Contests become good entertainment for the audience, form positive emotions with the company's product. So, organize contest and event and offer free gifts to the winner.
Customer loyalty programs are marketing campaigns that increase the client's stay with the company, increase its satisfaction with the company's products, and offer useful bonuses for maintaining loyalty to the company's product. Loyalty programs usually provide a cumulative bonus that the buyer does not receive immediately, but only after making several purchases in a row. The essence of the bonus is to make the product more attractive than competitors for potential customers. In loyalty programs it is a bonus, its estimated cost and profitability for the buyer plays an important role. The more desired and more pleasant bonus awaits the consumer after long purchases of goods, the more willingly he will seek to buy only the goods of the company.
Overall Takeaway
Corporate gifts should be thought out. It is best to involve professionals in the process of choosing a gift. A gift is a great opportunity to share your joy, celebrate your achievements and thank you. The gift is important as the content and form. It should bring joy to both the recipient and the donor. The rapid development of digital advertising has led to an increase in the marketing effect of promotional gifts. Carefully selected, thoughtful and well-directed advertising souvenir will become an indispensable part of any company's marketing strategy.
Jane Douglas is a professional content writer with over 5 years of experience. She writes for an array of website and her major contribution is to Aquaholic Gifts Pvt. Ltd that offers a range of premium corporate gifts in singapore. In her free time, Jane likes to research about fashion, latest technology, and trending lifestyles.