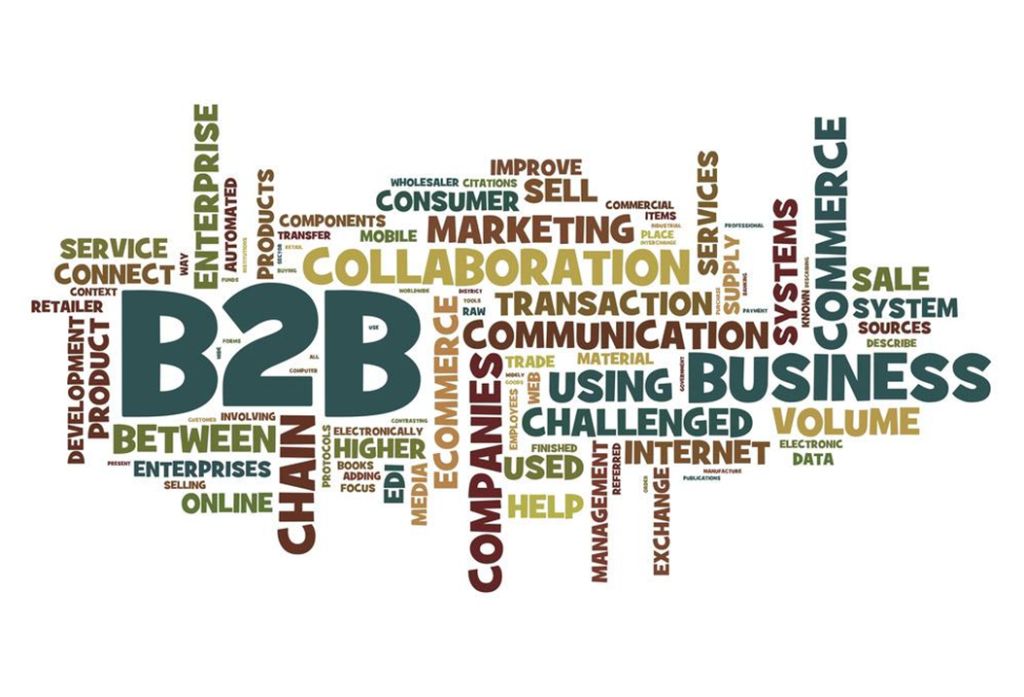 pic credit: wikimedia
The pharmaceutical industry is one of the biggest industries in the world. However, they are also one of the most heavily regulated ones. Traditionally, the sales in the pharmaceutical industry were managed by the sales representatives as well as the middlemen. However, with most of the world's businesses going online, e-commerce has also started making its way into the pharma sector.
A lot of pharma companies are still skeptical of putting themselves out online. B2B sales channels were usually built and marketed through sales representatives where the businesses interact in person. However, these days it is seen that a lot of buyers in the B2B market research regarding their options online and then complete their purchases through online channels.
Even if the conversion rates for customers is high in the digital B2B market, the lack of awareness is still holding back a lot of companies from investing in E-commerce and digital B2B marketing. The digital B2B market can be the new way of doing business especially in the current times where in-person communication internationally has become difficult. Here are some reasons that the pharmaceutical industry should invest in e-commerce and B2B marketing strategy.
What Is Digital B2B Marketing?
B2B or Business to Business marketing is a type of marketing strategy that targets other businesses. Digital B2B marketing includes targeting other businesses through digital or online channels. The companies reach out to other businesses through paid ads, websites, SEO content, and many other tactics. Having an online presence is the core of digital B2B marketing.
For the pharma companies, the target B2B audience will be retailers, doctors, distributors, research and development companies, and much more. So, all the digital marketing will be done to attract these audiences.
Benefits of Digital B2B Marketing on Pharma Industry
Below are the six biggest benefits of B2B digital marketing and investing in e-commerce for pharmaceutical companies:
1. Helps Gain A Larger Audience
The very first advantage is that it helps the company reach out to an audience around the world. The digital space has made doing business around the world relatively easier. Anyone can search for the products a company is offering. This means that the audience is not limited to just a region or a country but spread out in a larger area. Also, it is not physically possible to reach out to such a big demographic as it is digitally.
2. Creates Brand Awareness
In addition to being able to target a larger demographic, digital b2b marketing also helps in creating brand awareness. Strategic placement of ads as well as good use of search engine optimization and can be useful in letting your target audience know about you.
3. Easier Evaluation of Business
The e-commerce platforms make it easy to gain analytical data of the sales, customer conversion, and many such things that are required to evaluate the impact of a marketing strategy. The cost-benefit ratio can be evaluated easily which makes analysis of marketing campaigns much easier. Google Analytics is one of the tools that makes regular e-commerce tracking easier and faster.
4. Better Engagement With The Customer
The digital B2B platforms make interaction with the customers easier. The e-commerce platforms make the experience similar to a B2C platform providing a much more customer-centric experience for the targeted businesses. In addition to this, the customers are also able to easily track their orders, accounts, and invoices making the entire process much more streamlined.
Also, with a good marketing strategy, it becomes possible to create a platform that is customer-specific. With the information that is already available about the customer and their shopping/search history, creating customized content to provide a better experience also becomes possible.
5. Bigger Sales
Since the audience becomes more diverse, the sales also improve. It is seen that over 90% of the b2b millennial buyers depend on the internet to research for business partners and make purchases. It is also seen that most of the buyers who research online end up making deals.
Additionally, the e-commerce platforms also allow the implementation of cross-selling programs where the clients can be suggested to buy products that are related to the ones they are looking for which is not possible in the physical b2b sales.
6. Cost-Effective
Digital marketing is cheaper than physical B2B marketing. With the technology, every aspect of your business can be handled online. From customer services to invoices, all the things are streamlined online. This saves costs on extra things such as inventory, store maintenance, employee salary, and much more.
Digital B2B Is The Way Forward
It can be seen that investing in digital B2B marketing and creating an online presence has a lot of benefits for pharmaceutical companies. There are a lot of B2B platforms such as Pipelinepharma that help businesses reach out to their customers and vice versa. These platforms help the businesses showcase their products on their website and allow the customers to search and compare different companies in one place.
With the help of a good B2B platform or a B2B digital marketing expert, creating an online presence to increase visibility and sales should be the way forward for pharma companies.
Chris Mcdonald has been the lead news writer at complete connection. His passion for helping people in all aspects of online marketing flows through in the expert industry coverage he provides. Chris is also an author of tech blog Area19delegate. He likes spending his time with family, studying martial arts and plucking fat bass guitar strings.