Digital marketing is growing and evolving quickly in 2021. There are several different ways to promote your business online: Content, PPC, Email, Social Media, SEO… the list goes on. However, choosing the best yet affordable digital marketing service for your business is no easy task.
As a business owner, how should you hire the best digital marketing service for your business? Don't worry – we have the answer to this question in our blog post. Read on!
Why Work With a Digital Marketing Agency?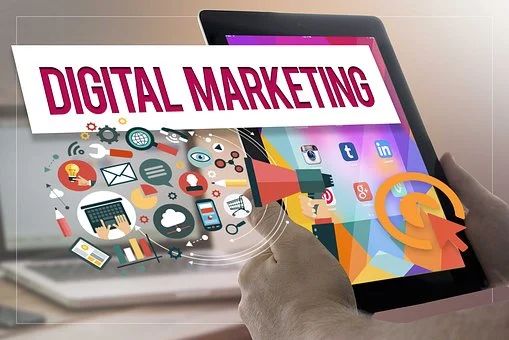 The marketing efforts of your business depend on its target audience. For example, if you want to target business executives, it's wise to have your presence on LinkedIn. If you want to target younger people, then Instagram and Snapchat would be a great choice. With 2.27 billion monthly active users, Facebook marketing is the ultimate choice of every business that wants to improve ROI.
Since new marketing strategies keep popping up every day, it can be difficult for business owners' to stay abreast of the latest trends, determine the best marketing platforms, and specialize in every aspect of digital marketing. That's where a digital marketing agency comes into the picture.
Hiring a team of digital marketing strategists enables you to focus on other aspects of your business. This is far more feasible than spending weeks or months trying to find the right person to train and hire.
What Marketing Agencies Do
Digital marketing agencies help you improve ROI by leveraging marketing strategies that attract your potential customers and improve your online presence. These agencies offer a wide range of services to clients, including but not limited to:
Mobile Marketing
Google Ads
SEO
Email Marketing
Facebook Advertising
Video Advertising
Content Marketing
Web Design
But before you can hire the bestdigital marketing service for your business, it's important to ask a few questions to your potential marketing agencies.
Asking the Right Questions
What are your marketing needs?
The first step in hiring the best digital marketing agency is to determine your own business marketing requirements. Are you looking for SEO? PPC? Analytics? Or Website Design? Is your in-house team capable of planning, implementing, and optimizing the most effective marketing strategy? These types of questions will shed some light on your expectations with the outsourcing agency to get efficient results.
How does the agency run its business?
If a digital marketing agency can generate results for themselves, they'll be able to help you do the same. So if you want to hire an agency for your social media marketing, how do they handle their own SMM campaign? If you want to hire an agency for SEO, how do they rank in SERPs for their targeted keywords? You should verify these details before making the hiring decision. Client testimonials and case studies help you make an informed decision. For a marketing agency, it's important to "practice what they preach", else it could be a red flag in the services they offer.
Most companies track vague metrics – numbers that seem important but have no real connection to improving your business ROI. Some important metrics or KPIs in digital marketing include:
Cost Per Click
Click-Through Rate
Number of Unique Visitors
Bounce Rate
Time Spent on Site
Traffic Source Numbers
What results do they guarantee?
When you work in a competitive industry, it's quite evident to deal with people who claim to be experts in their niche, but actually have no knowledge. You will get across several marketing agencies that promise the world to you just to close the deal, but lack the knowledge to deliver. You can filter out low-quality or scammy agencies by asking them for their "strategies." What makes them unique? How will they bring you desired results?
As a business owner, you always want to save money. Although, if you find a digital marketing agency that charges low prices, then odds are they provide low-quality results. Be extra cautious about hiring a digital marketing agency that charges next to nothing. You tend to receive what you pay for. Search for agencies on the Better Business Bureau website to evaluate their track record.
Don't cut corners when choosing anaffordable digital marketing service for your business. The right agency can significantly improve ROI for your business while giving you the ultimate peace of mind. It helps you focus your efforts on your strengths rather than worrying about your digital presence.
Chris Mcdonald has been the lead news writer at complete connection. His passion for helping people in all aspects of online marketing flows through in the expert industry coverage he provides. Chris is also an author of tech blog Area19delegate. He likes spending his time with family, studying martial arts and plucking fat bass guitar strings.