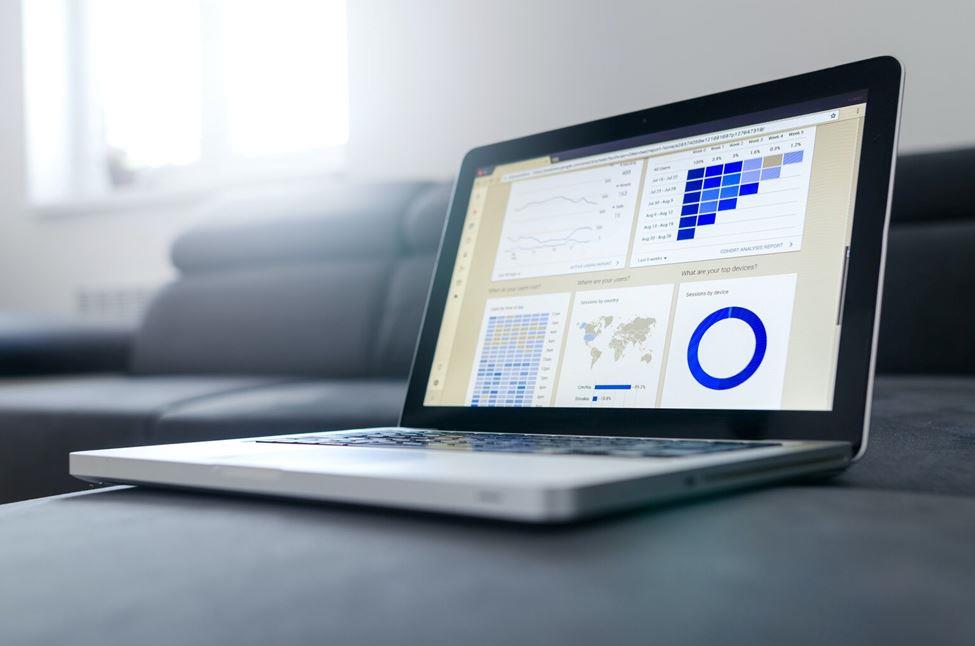 Digital Marketing has become one of the most popular academic choices among the youths these days. Beside youths working professionals too are finding this course advantageous for stepping up their skills and remuneration. It's won't be overstated if said that Digital Marketing has transformed the marketing game and made the targeting, reaching, interacting, and selling super easy. In the coming days, Digital Marketing is likely to reshape the market and the game of sales 360-degree.
There's no need to have a high academic qualification to learn Digital Marketing. You can pursue this course even after completing your graduation. This is one of the best job-oriented professional courses in modern times. Enrolling this one course can make you learn different fringes of Digital Marketing such as- Search Engine Optimization, Social Media Marketing, PPC advertising, Email Marketing, Content Writing, Analytics, E-commerce Marketing, Video Marketing, affiliate marketing, and much more.
A Digital Marketer is a new-age marketer who holds detailed data analytic skills along with adept technical proficiency. The average salary for a Digital Marketing Manager is Rs 409,607 per annum.
Learn Digital Marketing Step by Step
You must be wondering now how to learn Digital Marketing from scratches. Here's the cheat sheet to learn Digital Marketing step by step-
As a beginner, you might be thinking that where you should start. Let's tell you how to learn Digital Marketing from scratches. Depending upon your requirements and available resources you can adopt Digital Marketing skills either self-learning or from Digital Marketing industry experts.
Let's have a look at how you can self-study Digital Marketing-
The basic step to learn Digital Marketing is to learn it on your own. This is how you should proceed-
Blogs on Digital Marketing
There are many online blogging sites where you will get to read about the latest advancements in the digital world, techniques, hacks, and their applications in detail. Below are some blogs which encompass just-in subjects along with plenty of litigable information-
(i) Search Engine Journal – Aspirants who are keen on learning Digital Marketing this is a good informative blogging site for you. It comprises of the best SEO techniques, applications, and search engine algorithms.
(ii) Marketing Land – Learning Digital Marketing becomes easy with this Marketingland. Here you will get both industry and industry leaders' updates and entrepreneurial development stories written simply and effectively.
(iii) QuickSprout – Quicksprout is run by the famous Digital Marketing blogger Neil Patel. You can find a step-by-step guide of hacks and techniques for preparing your strategies for generating traffic for websites and blogs.
(iv) HubSpot Blog – Inbound Marketing gets simplified with HubSpot Marketing. Blogs of HubSpot showcase various latest hacks and strategies of the Digital world.
(v) The Moz Blog – Those who want to learn Search Engine Marketing, essentially inbound marketing the Moz Blog is the ideal platform for them. These blogs focus on the core concept of Digital Marketing and keep you posted on the new arrivals in the industry. This is by far the best Digital Marketing blogging site existing.
(vi) E-Consultancy – E-Consultancy blogs give you a comprehensive insight of which includes – content creation, SEO, video marketing, CRM, graphic designing, and SMM. It offers practical advice which marketers can incorporate in their strategies for enhancing their marketing effort.
(vii) Kissmetrics Blog – If you want to have an in-depth knowledge of analytics this is one such blogging site you should never skip. This site will enable you to get hold of metrics dashboard, funnels, cohorts, and trigger-oriented notifications which are necessary components for developing customer engagement and retention.
Slideshows and Infographics
If you are looking for an easy-to-understand visual medium then this would be the best bet for you. This is a wonderful process to make your learning experience smart and easy. There are numerous sites available for this, but you have to pick one which meets your requirement and expectation. Learning with infographics or visuals make your knowledge acquisition easier than the rest of the methods.
Digital Marketing Videos
2023 Digital Marketing strategies speak through videos. Video tutorials are a great method of learning Digital Marketing. You can learn from several video blogging platforms like YouTube. These video tutorials have both free and paid versions. Here are some of the popular digital marketing youtube channels
Jay Baer
Michael Hyatt
Koozai
Neil Patel
Digital Marketing Institute
Pat Flynn
Lisa Irby
HubSpot
Kimberly Ann Jimenez
josh bachynski
Digital Marketer
GaryVee
Backlinko
Moz
Unbounce
Books on Digital Marketing
It goes beyond saying that books are man's best friend. Learning Digital Marketing is no exception. Books are constant sources of knowledge. Here are some of the top books which you should go through if you want to learn Digital Marketing.
You're My Favorite Client by Mike Monteiro.
Digital Marketing for Dummies by Ryan Deiss and Russ Henneberry.
Don't Make Me Think (Revisited) – A Common Sense Approach to Web Usability by Steve Krug.
E-Mail Persuasion: Captivate and Engage your Audience, Build Authority, and Generate More sales with email marketing by Ian Brodie.
Social Media Marketing by Jan Zimmerman and Deborah.
Tribes – We need you to Lead us by Seth Godin.
The art of digital marketing by Ian Dodson.
Everybody Writes – Your Go-To Guide For Creating Ridiculously Good Content by Ann Handley.
The Power of Visual Storytelling by Ekaterina Walter.
Web Analytics 2.0: The Art of Online Accountability and Science Of Customer Centricity by Avinash Kaushik.
The Webinar Way: The Single Most Effective Way to Promote Your Services, Drive Leads & Sell a Ton of Product by Sherri Rose.
Global Content Marketing by Pam Didner.
Understanding Digital Marketing: Marketing Strategies for engaging the Digital generation by Calvin Jones and Damian Ryan.
Growth Hacker Marketing by Ryan Holiday.
Digital Marketing: Strategy, Implementation & Practice by Dave Chaffey & Fiona Ellis-Chadwick.
Digital Marketing Podcasts
No mood to watch videos? You can hear podcasts on Digital Marketing for developing your digital marketing skills. You can even learn on-the-go. Here are popular podcast sites-
The Gary Vee Audio Experience by Gary Vee
The Digital Marketing Podcast by Target Internet
Everyone Hates Marketers by Louis Grenier
The Edge of the Web Podcast by Erin Sparks
The Search Engine Journal Show by Search Engine Journal
The Recipe for SEO Success by Kate Toon
The Authority Hacker Podcast by Gael Breton and Mark Webster
Experts on the Wire (An SEO Podcast!) by Dan Shure
SEO Podcast: the Unknown Secrets of Internet Marketing by Chris Burres and Matt Bertram
Marketing Scoop by SEMrush
The Paid Search Podcast by Chris Schaeffer and Jason Rothman
Learn Paid Media by Amy Hebdon
The PPC Show by Paul Wicker
PPC Den: Amazon PPC Advertising Mastery by Ad Badger
he Art of Online Business by Rick Mulready
Digital Marketing Course
This would be the best option for acquiring hands-on Digital skills. Getting your admission to a reputed Digital Marketing Institute will be the best call here. There are multiple popular Digital Marketing training Institutes where you can learn the advanced Digital Marketing curriculum through online and offline. Certification in Digital Marketing will boost your market worth. For specialized knowledge in a particular domain, you should opt-in-
(i) WordStream's PPC University – Those who are interested in online/digital advertisements enrolling this online course will empower your skills from the ground level. This is a free online course so you don't have to adjust your time accordingly. Utilize your free time in performing something productive.
(ii) HubSpot Academy Content Marketing Certification Course – 9 professional trainers here teach you about the best practices of content creation, promotion, and packaging in detail. This 4.5-5 hr. course comprises of 12 different subject modules of Digital Marketing. Marketers are tested after each module's completion.
(iii) Hootsuite Academy – There is a mixture of online certification programs on Digital Marketing available on this platform. The subjects include social media marketing, ROI development, digital marketing strategy, and content marketing tactics. You can avail industry-recognized certificates after successfully finishing the course.
(iv) Social Media Quickstarter Course–  If you want to gain knowledge of email marketing and social media marketing this course will be helpful for you. Here you can learn about the myriads of digital marketing hacks and techniques for different social media platforms. In case you are planning any venture through social media sites like – Pinterest, YouTube, Twitter, Facebook, LinkedIn, Instagram or you have a knack for blogging, reviews, and listing this course opens the door for many opportunities.
(v) Google Online Marketing Challenge – This Digital Marketing course wins the game with the biggest margin of followers across the world. Over 100,000 people from 100+countries in the world are participating in this challenge. The modules include the basics of Digital Marketing- an introduction to Digital Marketing, search advertising, search engine marketing, video, analytics, social, mobile, and display advertising. This is an online course essentially made of beginners.
(vi) Digital Marketing institute – There is a gamut of leading Digital Marketing institutes that provide hands-on training on Digital Marketing to students and professionals. They prepare you for the industry certification exams and also assist you with job placement and also offer certification after course completion.
(vii) Ahrefs Academy – Tim Soulo and Kathryn Aragon are the creators of this course. The course envelopes several aspects of Digital Marketing such as keyword research, link building, competitive research, strategic SEO, and link acquisition accompanied by live case study integration for better understanding.
(viii) Moz's SEO Training Course – As the name suggests, this course is designed with a key focus on Search Engine Optimization. People who wish to be search engine experts in the future, this course proves to be the best bet. Students will be certified after course completion. The course duration is of 3.5 hours and it has just about 150,000 students registered from across the globe.
Learn Digital Marketing from Experts
If you have a budget to spend for then we will recommend you to learn Digital Marketing from the experts. Not only they will train you with the advanced modules they also offer you practical exposure for knowledge application. If you join an online academy you may not flexible batch timing against the live sessions. For offline classes, you can adjust your timing as many of the leading training institutes offer weekend classes. Learning from experts get you an enhanced one-to-one doubt clearing experience so that you can have a polished skill-set. Check out some of the trustworthy digital marketing experts below.
Jon Morrow
Neil Patel
Noah Kagan
Avinash Kaushik
Mari Smith
Darren Rowse
Sean Ellis
Jeff Bullas
Rand Fishkin
Larry Kim
Barry Schwartz
Sujan Patel
Tim Ferriss
Ann Handley
Shama Hyder
Most important things to learn about Digital Marketing
You have to adapt with the latest technical advancements, hacks, and tricks. Choose your specialization against a specific online platform considering the availability of your target group.
Follow an expert of your choice to gain the best expertise of the domain.
Be tactful with your customer acquisition.
Make sure your buyers have a simplistic checkout experience.
It's better to have an overall knowledge of all digital domains.
Carry your device always with you.
Focus on the audience's behavior and patterns to serve them better.
Make sure your marketing campaigns are relevant and optimized.
The rise of advanced innovations and technology has overwhelmed the promotional game. Not just have these tools given a brilliant platform for showcasing products but they have significantly transformed the traditional marketing approach and the further proceedings.
Those who are willing to learn Digital Marketing choose the best medium to make you updated with the skills and best practices of Digital Marketing. For acquiring the best know-how and the latest tools and tactics you need to hone your skills in Digital Marketing with comprehensive study under the expert guidance will add value to your career growth for the years to come.
Navdeep Singh is an SEO Analyst, who has been working at Internet Marketing School, one of the fastest-growing digital marketing institute in India. He is specialized in Search Engine Optimization, Affiliate Marketing, Blogging, Google Ads and Facebook Ads.