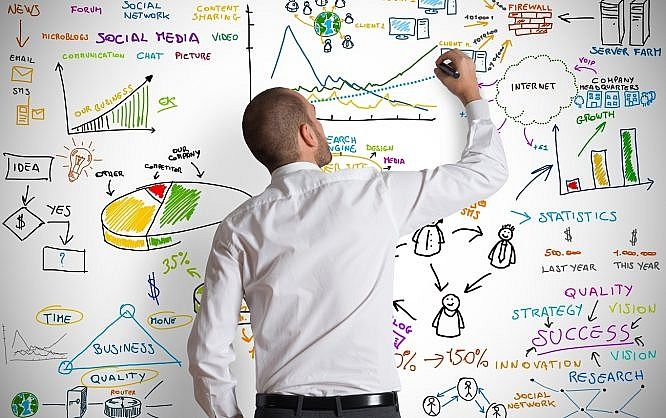 For every business, marketing is essentially a set of tasks and activities carried out in order to drive sales and grow. Having an effective marketing plan not only involves advertisements and promotions. It requires a lot more than just reaching out to the customers.
Having said that, marketing is, in fact, the complete set of processes that involves product development, educating customers, and converting them to potential buyers. All in all, a foolproof marketing plan can provide valuable information for predicting business growth and future prospects for any business.
So, how do you get an effective marketing plan on track?
Here's all that you need to know before planning your marketing campaign.
Study Your Buyer's Persona
An important part of any business is the customer base. Without customers, no business can survive even a single day. Therefore, understanding the interests of your customers is crucial to planning your marketing campaign. In this regard, a buyer's persona can help identify the target audience that your business model can serve. Moreover, a precise estimation of the market share and the size of your target audience can also be identified with little extra efforts.
In order to study your buyers' persona, you need to develop the persona first. While keeping a fictional character, specified as a persona in focus, the product and the market are created. While keeping in consideration all the market segments, thus to analyze the behavior and response of the target audience towards the product. Once, a buyer persona is developed, a tolerance limit for probable deviation from this ideal persona is taken into consideration, just to ensure that all the future plans and campaigns are designed to perform effectively.
Plan To Deliver Your Buyer's Needs
Having the knowledge of what your customers need is not enough. You also need to be able to deliver to them. For example, a website that sells shoes for men, cannot serve a region where the majority of the market audience is female. Similarly, having known the market inclination, and the size of your audience you need to make sure that you have sufficient resources to meet the needs of your buyers.
When you've identified your target audience, you need to plan your campaign accordingly. In other words, the success of your campaign depends upon how your customers respond to your products and services. For example, when you've identified that the majority of your customers are to buy footwear for women, you need to stock your inventory with the same only. Having said that, spreading awareness for the same and delivering your customers is also important.
Keep Track Of Your Budget
Just like any other project, your marketing campaign also requires a budget. Investing wisely in your marketing campaign is a crucial part that can decide the return on your investment. Before you invest in any of the marketing tools, make sure you understand the efficacy of the plan. For example, digital marketing campaigns are one of the most efficient modes of marketing these days.
When you invest, you need to make sure if you can track the progress of your campaign. A smart way to ensure is to keep track of your budget that you invest, and simultaneously studying the leads and sales driven into your business through individual channels. Of course, the more sales you generate through your marketing efforts, the better returns you receive on your investment. And to study the mode of sale, you can seek feedback from your customers, asking where did they come to know about your products or your brand.
Invest In Influencer Marketing
While we have struck tune with online marketing campaigns, exploring the most efficient ones amongst different options is also important. Well, to be honest, digital marketing is quite effectively the most efficient mode of marketing these days. From PPC campaigns to social media promotions, each of these modes offer a clear report of campaign performance. But when it comes to the investment, considering the sales these channels bring in, small businesses may feel a little worried. So, what other option are you left with?
Influencer marketing! Leverage the potential of online influencers that can affect the thoughts of a sizeable audience within your niche. In fact, just like the Hollywood celebs are endorsed by huge brands, you can endorse in these celebs, popular online. In fact, you can use this foolproof influencer marketing guide, https://socialbook.io/influencer-marketing, to learn more about how to carry it forward. Having said that, influencer marketing is amongst the most rewarding practices out of all the digital promotions. It can bring in the referral traffic, help you educate your audience about your products and services, and also help you grow as a brand.
Sponsor Events And Activities That Can Relate To Your Brand
One of the biggest blunders that most of the young marketers and novice entrepreneurs end up with is endorsing campaigns that cannot bring in any value for their brand. For example, if a cosmetic brand would invest in a tech-show, the returns on investment are very unlikely. On the other hand, sponsoring an event that promotes fashion and lifestyle can expose the brand before the right set of audience.
In the same way, you need to leverage the audience at particular events and activities which can relate to your brand. Often referred to as niche relevancy, sponsoring events not only bring in value for your brand but also helps educate your audience about your products. Moreover, sponsoring such events can fetch your brand complementary advertisement and promotion over social media channels.
Marketing is no fools' game. It takes intense research and appropriate measurement of the prospective returns on investment. Ensuring the success of your business depends upon the efficiency of your marketing plan. The more your marketing plan is close to ground realities, the easier it is to meet the goals.
With the help of these ideas, you can easily measure and plan an effective marketing plan. Just make sure that you do it in the right manner and design your business plan accordingly.
A reputable product critic, and contributor to some of the branded blogs, Michel Smith is currently working as Lead Content Analyst with Outreach Monks. He has been recognized as top influencers for the year 2015 by the Pennsylvania SEO community.