For ranking any website in the search engine, the first and most important thing is keyword research. If you do efforts on ranking right keywords then you will get ranking for your website. So in that, how to select an appropriate keyword that guide is given as below.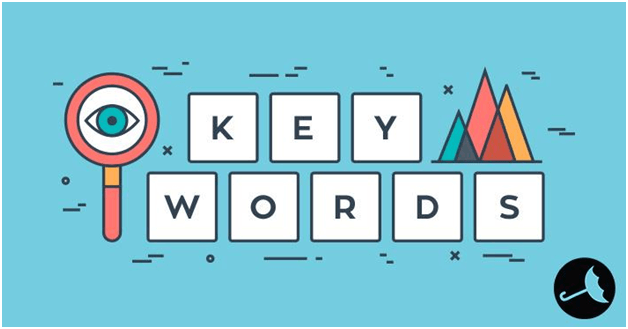 What is keyword research?
For doing research on keyword let's understand first what is keyword research. Keyword research is the term that user uses to search any result in search engine. The proper knowledge of keyword research leads the proper content strategy.
Getting visitors on the site is not important but getting right kind of visitors is important. To get the right keyword, you have to think as a user/customer. Search the keywords by keeping in mind that if you are a customer then what kind of keyword you will search for getting the proper result.
Long tail keywords are more effective to rank any site. If you focus on long tails keywords then it gives a specific search result. Long tail keywords are more specific.
Why is Keyword research important?
Keyword research is important because your audience comes to you through the keywords. To target proper people/mass, you need to select proper keyword.
To optimize your site, keyword research is most important. These keywords are also used for content marketing, and through that, you can get ranking in search engines.
In SEO all game of ranking depends on the keyword. You can't ignore it. You have to make a list of keywords. Then you can make content including this listed keywords. With this keywords, you can make an effective impression on users and search engines. There are important steps for keyword research and making content marketing strategy.
Step 1: What is your mission?
Before starting any keyword research you need to analyze and define the goal/mission of your business. You have to define that what goals you want to achieve for this business.
You can make effort if you have missions and goals for your strategy. By mission, you can design the best strategy for any business. You have a way to follow if you have any goal. If you define your mission, then you have done with your first step of keyword research.
Step 2: List down all relevant keywords
In the second step, you need to create a list of the keywords. By keeping yourself at the place of customers, define and list all keywords. What kind of search terms / long tail keyword customers can search for your service or product. For achieving the proper result you have to use some tools.
There are lots of tools available for keyword research. You have to analyze keyword result in different search engines like google, yahoo, bing, etc. Analytics tools are also available for analyzing keywords. Below listed tools are most effective and widely used for keyword research.
Google Keyword Planner
Moz's Keyword Explorer
SEMrush
Microsoft Bing Ads Intelligence
Google Trends
Step 3: Look at search intent
In the search engine, people will search for different intentions. When any user enters any query in the search engine, he /she want the result as per their required intent.
When you planning for keyword research, keep in mind that for which kind of intent your customer search the keyword.
Informational Intent: People are fire any query on a search engine for retrieving specific information or find some topic.
Navigational intent: User want some specific website as a result for it's searched keyword.
Commercial Intent: Whenever User wants to buy something at that time they do some research about the product.
Transactional Intent: When any user does some transaction online after doing commercial intent.
Now, try to find out that by which intent user search your keyword and come to your site. By this research, you can find more relevant keywords for your website.
Step 4: Construct landing pages
When any user searches long tail keyword, they come on different pages. So, you need to create the best landing page. If you have the well-structured landing page, then it would be a good effect on a search engine.
You have to analyze your user's behavior for some time. You have to analyze that for which keyword customer comes to your site. And according to that, you need to create your landing page or update it. The landing page must be proper and attractive.
A landing page is first to want to attract the customer. If users like your well-structured landing page then there are chances that they will convert into your customers.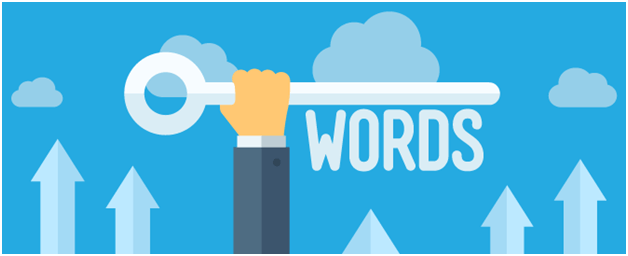 How many keywords?
For each business, a number of the keyword are different. Even if you have a small website, then you have to some couple of hundreds of keywords. According to the survey,  you have maximum 1000  keyword listed for your website.
Now you have a list of relevant keywords. The next task is to make content with related keywords. And add that content to your website.
You have to design content marketing strategy according to your keywords. So, in SEO content marketing is a most important thing and for content, marketing keywords are a more important thing.
keyword research strategies :
For keyword research strategy, List all keyword and make a landing page for each keyword. You can also make a blog post for a particular keyword. In this way, you can make your strategy for your keyword.
Now focusing on long tail keyword, long tail keywords have less search traffic, but it has a specific result(high conservation value). Long tail keyword allows you to get more traffic. You also have to analyze for your competitor's keyword. For which long tail keyword your competitors are ranking, this analysis helps you to define strategy with a long tail keyword.
Conclusion :
Now analyzing your keyword and then creating appropriate content for your business is also a challenging task. SEO of any website depends on a keyword. If you select proper keywords then you will get right customers.
Ranking in the search engine site will take a long time and you need to analyze content as per the demand of market and user.  I hope that my article will help you to do better keyword research.
Hiral Ghelani Guest Writer, Assistant Digital Marketing executive at Emipro. Hiral is working in digital marketing and content writing. She writes on topics like startups, entrepreneurship, e-commerce, digital marketing. She helps businesses to grow digitally with a new horizon. In free time she likes to explore new places and talk with different people.