2020 has turned out to be a real game-changer that hardly any retailer expected. The recent COVID-19 pandemic accelerated the previously dominating trends and highlighted the vulnerability of those players that relied on old-fashioned business patterns.
The public life restrictions imposed by local and state authorities across the globe have also contributed to a drastic change in consumer behavior. In particular, buying online has become a new normal undermining the sustainability of the brick-and-mortar stores. According to McKinsey, the US e-commerce growth has overreached the numbers gained in the previous ten years only in the last three months.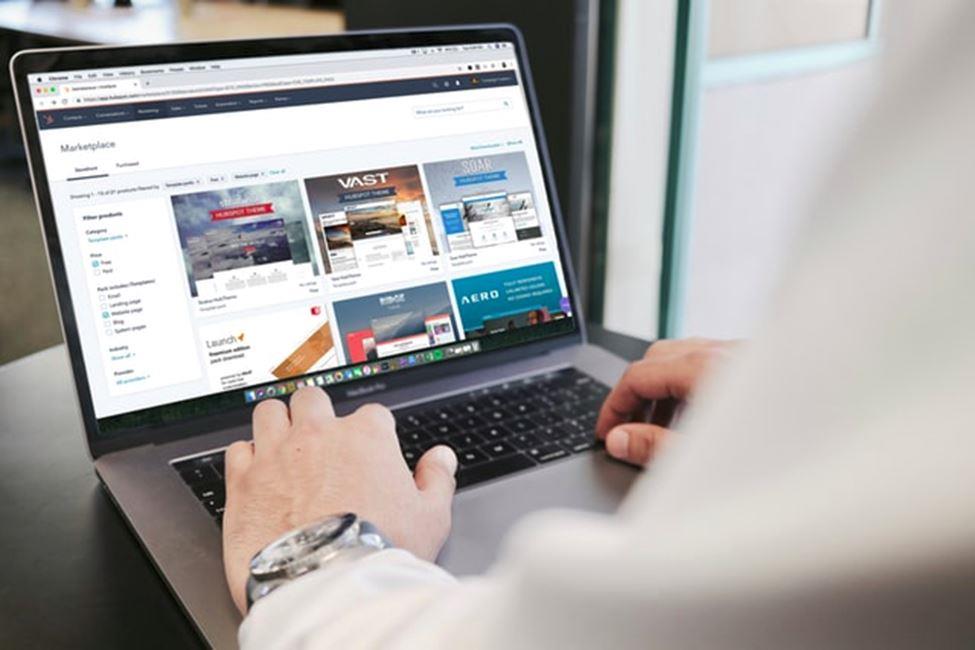 What it means is that the recent crisis could be seen as a great opportunity for retailers selling online. But being the winner in the time of turbulence is not as simple as it might appear. Here are some practical tips that can help sellers boost their competitiveness in e-commerce.
Tip 1: Strengthen your online positions
If you've been thoroughly tracking the e-commerce trends for the last few years, this point would hardly surprise you. The digital economy share across the markets was firmly growing year-by-year forcing more and more players to move online.
At the same time, even when launching a digital store, many retailers were still relying on brick-and-mortars as their major sales channel. The recent crisis has explicitly demonstrated that the offline-only model works no longer. But it doesn't mean that launching a website simply replicating the offline proposal is enough.
To stay efficient during the crisis, many digital stores should primarily redefine their online positioning. The choice of strategic and tactical tools depends on whether your store is a multi-brand marketplace offering products for vast groups of customers or it is targeting mainly those shoppers seeking the best price on the market. In case you're specialized in exclusive range products, the growth engine components would also be different.
Once again, the point is that moving online doesn't necessarily mean being a successful e-commerce player. The good news is that there are specific practical steps that can help various types of sellers to stay efficient. Among others, these steps include optimising operational and pricing costs, finding true competitors, shifting to portfolio-based pricing, and others. Let's dive into some details.
Tip 2: Ensure consistent customer experience is provided
The growth of e-commerce share was one of the two biggest industry trends dominating during the last decade. The other was the increasing role of personalized shopping experience. What it means is that it is not enough to offer a demanded product at an acceptable price. The experience customers gain while shopping is something that matters greatly.
Now, what does 'consistent customer experience' mean? To put it simply, it covers the entire cycle from the very moment a customer starts searching a particular good to the moment it is in the customer's hands. It means that the online sellers should always have the right amount of the demanded products at hand while also being sure that the goods would be smoothly delivered to clients at the best possible terms.
It sounds simple. But it isn't. The recent pandemic has undermined the entire supply chain cycle across the industries making some retailers simply incapable to give customers what they want. So, how to ensure the consistency of customer experience during the crisis? Two things might help:
Diversify your supply channels to make sure you won't be left without inventory even if one of the suppliers fell in trouble.
Partner with reputable delivery services to make sure clients won't have to wait for the product for too long.
Tip 3. Make sure your pricing costs are optimized
You might ask why pricing is a priority when it comes to costs optimization. Here is a fact that can give you the answer: almost 30% of all of the pricing decisions companies make every year fail to deliver the best price. And don't forget that the price is a crucial factor considered by customers while making purchases. It means that reducing pricing costs for the sake of better efficacy is the key to enhanced competitiveness in e-commerce.
When online retailers hear of pricing costs, most of them would first think of competitor monitoring. And that makes sense, especially if your store is specialized in selling Best Price Guarantee (BPG) products. However, as we've mentioned already, the COVID-19 pandemic forced dozens of players to start selling online which made competitor monitoring more complex and expensive. So, how could monitoring costs be reduced with no harm for its efficiency?
The first thing you can do is splitting competitors across different product groups. Retailers rarely compete with each other in every product category so there is no point to monitor each competitor's price for every product.

Another tip is to split the monitoring frequency depending on the product role. For example, there is no point to monitor prices for long-tail or exclusive range products with the same frequency as you do for KVI or BPG products.
Reducing competitive monitoring costs should also be supplemented with comprehensive pricing automation. Today, many retailers use the market-driven pricing based on automated decision tries (see the example below) to make sure the algorithm generates the best prices based on the custom logic.

Tip 4. Define your true competitors
We've mentioned above that splitting competitors across different groups can save a great deal of money for a retailer. But to do it in the right way, you should first find which players are your real competitors.
Statistics show that the average assortment intersection between the competing sellers does not exceed the point of 35%. What it means is that there is always a great risk of mistreating the other players as ones that really compete with you within a particular category.
So, how to define which competitors are worth monitoring? In this case, the use of advanced pricing software has no alternative. The algorithms powered by the latest AI and ML technologies enable the third-wave pricing solutions to quickly and accurately define the exact impact every player has on particular product sales. The result is gained by analyzing competitive as well as historical sales data.
Tip 5. Make a shift to portfolio-based pricing
Now, when we know that pricing is the major factor behind every purchase, it is necessary to say a few words about the SKU-based and portfolio-level pricing. The first approach represents a rather risky strategy that is likely to damage a retailer's price perception and undermine customer loyalty.
SKU-based pricing means that a retailer is eager to maximize the sales of products that appear to generate more value than others do. Sometimes, this kind of pricing policy brings immediate financial benefits, however, it has little to do with the genuinely sustainable pricing. The cannibalization effect is just one example of the negative impact SKU-based pricing can have on your business.
The good news is that using advanced technology, retailers can now segment all product in the portfolio into different groups, including:
New entry products
SKUs under promo or markdown
Exclusive range of products
Traffic makers and revenue generators
Profit makers and cash generators
Long-tail SKU
After the role of each product is identified, the algorithm can generate the best price for each bucket considering all the cross-dependencies within the portfolio. What it means is that the financial metrics along with the seller's brand perception are protected. Using portfolio-based pricing can help boost gross profit by 4.5%.
Tip 6. Invest in technology
The importance of this point can hardly be disregarded in the post-crisis world as it stems from all the recommendations outlined above. After the 2009 global economic recessions, many industry observers claimed that retailers must innovate or die. Today, this statement appears to be even more relevant than ten years ago.
There are dozens of tech solutions that online retailers can invest in. But there are good reasons to say that investing in pricing should become a top priority. Why? Because it can bring you more money in only a few weeks after the first investment without compromising on customer experience or long-term strategic goals.
Advanced pricing software is something you can't ignore if you are eager to succeed in the post-crisis e-commerce sales. There are dozens of software vendors on the market offering more or less complex solutions. The more complex solution you buy, the better results are gained. Today, merely partnering with a price scraper is not enough.
The approach which works instead implies rolling out a comprehensive automated pricing engine that would make collected data work for you. The recent case of Wiggle company implementing advanced pricing software to reduce the repricing time and switch to more complex pricing rules may serve as a perfect example of what good investment in technology means.
Conclusion
The last three months have shown unprecedented growth in the e-commerce share in global economy. The COVID-19 pandemic has also forced dozens of sellers to start selling online resulting in intensified competition. To cope with the recent challenges and sustain the pressure of the crisis, retailers have to strengthen their online positions, make sure customers are getting what they want, optimize operational and pricing costs, define the true competitors, shift to portfolio-based pricing, and invest more in advanced tech solutions.
Yulia Beregovaya is a pricing expert with more than 10 years of professional background in Marketing Research and Analytics. Today, as a Pricing Solution Architect at Competera, Yulia is focused on helping the businesses to reach their targets through tech-driven pricing.