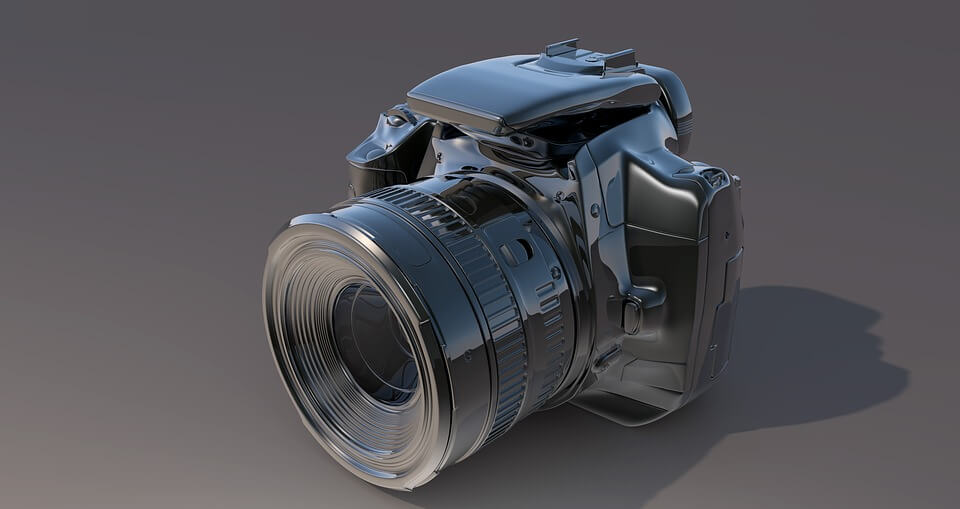 People online are bombarded with more information, marketing, and advertising than they ever were before. That said all of this so-called noise has made it difficult for businesses to effectively get heard by their target audience. Product animation, for the most part, helps by offering people a creative yet immersive view of a product or even a service's 3D animated advertisement.
Traditionally 3D designs and models have been both expensive and time consuming for the average business to produce. Though 3D design experts and companies are now capable of using the latest software to produce engaging and well-designed 3D content which if used correctly can help divert a lot of attention towards a product and or brand. What's more, it's not as expensive as it is used to be, but the results are better than they ever were before. The question posed by many businesses is how to effectively use these 3D models for their digital marketing campaigns?
Interactive 3D Content to Explore
Have you ever wondered why large businesses like Samsung, Apple and loads of others use 3D models to showcase their designs? These models can be rotated, zoomed in and every aspect of it can be viewed in real time giving potential buyers a good look of the product before they buy it. It is often considered the next best thing after seeing the product in real life.
Products like shoes perhaps benefit most from 3D models. The one reason is that it gives people a perfect look at what they are buying. Apart from marketing these products, they can help to drive sales by influencing the person's decision-making capabilities.
Great for Social Media Marketing
3D models of products used in videos, often animated videos which are funny or thought-provoking will urge users to share and spread the word. Your product not only gets more views and attracts a lot of attention but it also helps to create awareness amongst people who may probably not even be interested in the product. Though digital branding is all about creating awareness and 3D models are in the best position to ensure that it happens.
Another aspect of social media marketing is to use 3D models in web series or short videos created by social media influencers. All you need is to send the model to the influencer,and they will create a video using it that goes out to potentially hundreds of their followers. It goes without saying that there is a lot of untapped potential when it comes to using 3D models coupled with social media influencers for particular products.
Excellent Way to Tease Buyers
Digital marketing shouldn't always be about giving people what they want. Sometimes you should only give them a little and hold back the rest. A 3D model of a product can help to do just that. A model for a soon to be released smartphone can perhaps show how the phone looks but not all of its features. So, people get an idea of what to expect. It also helps companies gather feedback in the form of comments. All of which can help to improve the product on the launch date.
Teaser videos that use 3D models aren't anything new but why reinvent the wheel when they work so well. Teaser videos using 3D models, generally around 30 seconds long do more than enough to garner interest. What's more, if the fact that when you're using something designed in 3D, it makes the process of creating a video a lot easier.
3D Models and 3D Photos for Facebook
Digital marketers are aware of the fact that Facebook is trial running 3D photos. The company is soon to release a 3D tool which will allow for brands to integrate their 3D models and pictures into their social media or digital marketing strategies. 3D tools will help brands improve audience engagement by telling a story and challenge those managing the community to come up with better more creative ways to market their stuff.
3D models integrated with VR is poised to change the way digital marketing is conducted online. That said those who are first in the door to adopt the technology will get up ahead of the others. So, now is the time to invest in high-quality 3D models which are versatile and easy to use.
Product Animation the Way Forward
Product animation is changing the way brands market themselves on platforms like YouTube. There are literally hundreds of various types of animations which showcase an array of aspects of any product. These animations can be more than just advertising. That said these videos are easy to share making it possible to improve engagement across the entire digital marketing strategy used by a company. Videos are also great for showcasing a product at meetings, and trade shows where you'll want to make sure that everyone sees the beauty of what you are selling.
Time to Get into 3D is Right Now
Whether you are a new brand, an established one or a digital marketing agency with clients, it is fair to say that 3D designs, animations, and models are the way forward. If your products aren't available in 3D model form, and you're not using some kind of 3D design, there is a possibility that you are losing out on marketing reach. The good news is that getting 3D designs is now easier than they ever before, not to mention cheaper and more effective, any 3d modeling company can help with that.
If you are selling multiple products at the very least, you'll want a single 3D interactive model of each product. These models will help buyers visiting your website mainly interact with the model and increase conversions. Thousands of businesses are already using 3D design and modeling to get the word out about their products, and they are doing it very effectively. Samsung and Apple are just to name a few, but it showcases just how far 3D design has come in terms of acceptance of and use.
Chris Mcdonald has been the lead news writer at complete connection. His passion for helping people in all aspects of online marketing flows through in the expert industry coverage he provides. Chris is also an author of tech blog Area19delegate. He likes spending his time with family, studying martial arts and plucking fat bass guitar strings.