Recent studies suggest that over 91% of B2B companies and 86% of B2C companies use content marketing for day to day marketing practices (source). These statistics are proof that content marketing has completely taken over the world of SEO today. Without the right strategies, one cannot succeed in the highly competitive environment on the internet.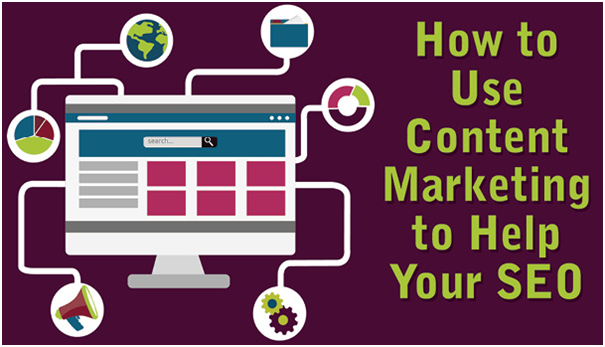 Why Content Marketing?
The importance of content marketing arises from competition. Type a simple keyword on the Google search bar. You will get millions of relevant results within a single second. With so much competition in both the product as well as service industries, it is important that you set your business apart.
The right content marketing strategies will help you build a reliable online brand image. Look at the most popular brands on the internet. You can easily identify brands like Amazon, McDonald's, Mercedes Benz, etc. just by looking at their logos. These brands need no introduction. With the right content marketing skills, you can associate your product/service with a particular image and/or word to make a sustainable impact on the minds of the end-customer.
The Strategy
Content marketing seems like a fairly simple task. Just hire a content developer to develop fresh and engaging articles as well as blogs for your website, and you are halfway there, right? Wrong! Without a solid blueprint/strategy, your content marketing efforts are on the fast track to failure. Set a strong strategy to avail the benefits of the following traits in your marketing efforts:
Set Milestones: A good strategy will help you set reliable milestones along the content marketing journey. These milestones will act as a reminder to stay on the right track. In case you miss a milestone, you can check for the right course and apply the necessary course correction techniques.
Measure Success: Analysis is a big part of the content marketing strategy. The right set of analytical tools and practices will help you measure the success and implement the perfect techniques that fall under the bracket of the set strategy.
Learn from Failures: Strategy also helps you learn from the failures and make necessary changes in the plan.
Change: Dynamicity plays a big hand in your content marketing efforts. The strategy will help you adapt to changes in the digital and content marketing space on the internet.
Set Your Own Trend: Once you have established a formidable position on the internet, you can set your own trend and inspire others to follow it. Look at the biggest brands on the planet. For example, Apple Inc. Apple has the freedom to set a premium price on its products without ever worrying about the competition.
Following a reliable strategy is the only way to success in the content marketing space.
Do Not Stuff Keywords
There was a time when SEO was directly linked to the textual content. Stuff your articles with a tonne of keywords and you will have guaranteed success on the internet. A decade ago, this practice worked flawlessly. However, today the search engine algorithms are getting smarter. With this, the content marketers know that the trick will not reap any fruit. In fact, sacrificing the readability and accessibility of the content for keywords can backfire on you. Google and other popular search engines now take these important parameters of the content into account too.
Textual Content is Boring
Reading lengthy textual content is boring. People do not have the time to go through a 10-page document or a long article filled with words. They need a concise paragraph, image or a video that reflects all the important information. Therefore, content marketing has taken up a new shape in the modern-day marketing techniques.
Today, content marketing is so much more than just pure textual content. It is a mix of infographic images, videos as well as small GIFs. Well, a video does sound interesting but how do you make sure that the keyword-based search engines like Google identify it?
The answer lies in tags.
If you want search engines to identify and relay the right information on its search results, you need to use relevant tags for the images and videos. You can put these tags on the non-textual content while uploading them onto the website. This is usually done on both the front as well as back-end. You will most likely find a small group of focused tags on the bottom of every interesting article/blog.
You can also put tags on videos while uploading them on YouTube. Upon the completion of upload, you can now post the link to the video on your website.
Focusing on an Integrated Strategy
Individual blogs and articles rarely get enough traction on the internet. On the other hand, a well-integrated strategy can reap overwhelmingly positive results with time. Research suggests that 70% of marketers currently lack the skill for a regular and integrated marketing strategy (source). The 30% marketers that do know the importance of this integration currently rule the internet.
In simple terms, an integrated content marketing strategy refers to the creation of a string of articles/blogs instead of solo pieces of content. The elements of this string should have a common baseline or theme that you can link them with.
Take HubSpot for example. HubSpot's marketing and sales blogs are extremely popular on the internet. The main reason behind this popularity is an integrated approach. You will find that all the content of one blog is related to at least one other blog on their website. HubSpot makes it a point to hyperlink these related blogs with keywords on the first blog. This way, it increases the customer retention by a significant amount.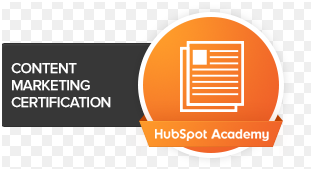 The right amount of focus on forming and implementing a well-defined strategy will reap huge results over time. While developing SEO-friendly content, it is important that you follow the customer-first policy. Maintaining a good balance between the informational and promotional content is the key to a successful content marketing strategy for a boost in the SEO efforts.
Hello, My name is Amara Luis. I am freelance content writer &Adwords expert. I always been an avid reader and has a passion for writing. After being a Adwords consultant for over years, I finally sat down and penned. I have performed. Driven by the passion for marketing, I want to help businesses to grow with my technical SEO & copywriting services. My writing focuses on balancing informative with online marketing needs.