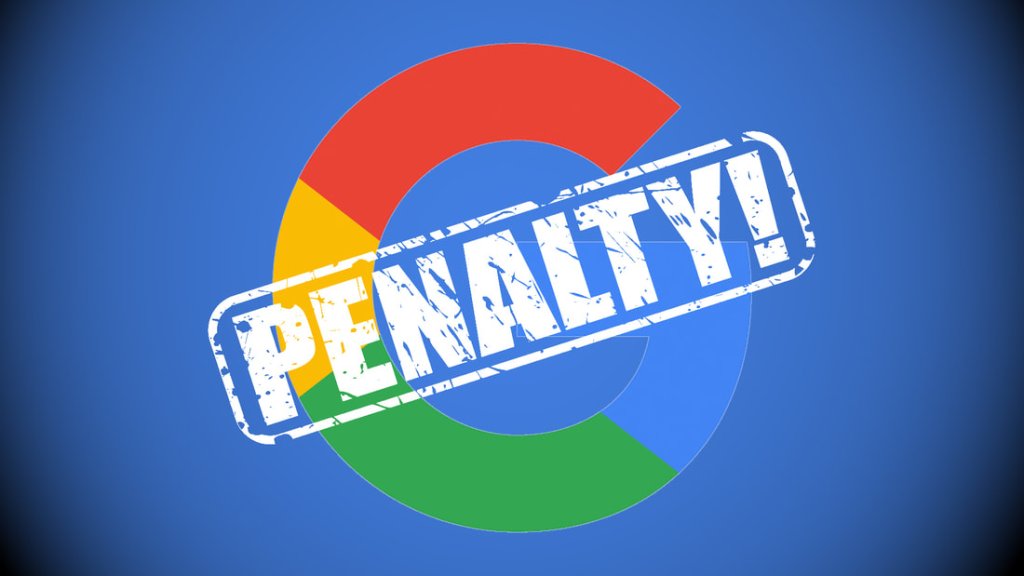 Do you know what's the biggest thing every site owner fears? It's Google's penalties. If you want to find, fix, or avoid getting your site penalized by Google, then you have come to the right place. In this guide, you will learn:
All about the different types of Google penalties and filters
How you can find and recover from them
How you can make sure that your website stays safe in the future from these penalties
There are over 1.5 billion websites in the world, out of which 200 million are currently active.
Difference Between Google Penalties And Filters
Before we continue, let's see the difference between Google penalties and filters. Many people confuse these terms, but there is a vast difference between them.
The penalty is the manual action Google takes after a Google employee reviews your site. To see the manual action taken by Google, go to Google search console. If there are no messages there, then you don't have any penalty.
Google is not only about its fantastic technology and algorithms. They make sure that the websites have quality, and if we try to break the rules, they make us pay for it. All users can even report spam and paid links to Google.
What is a Google Filter?
A filter is the part of the main Google algorithm and plays an essential role in your website ranking.
For example, the Panda Algorithm of Google can also act as a filter, and if it doesn't find your website up to the mark of quality, it can hold your website down.
There are also other filters besides the famous Penguin and Panda algorithm.
For example, you have a medical site, but you don't have E-A-T
Expertertise
Authority
Trust
Then Google may use a filter on your website.
You might wonder how strict Google is? But manual actions have become less strict by Google from the past years.
Types Of Google Penalties
Majorly there are two types of penalties you can also see on the Manual action page:
Sitewide matches (It can affect the whole site)
Partial marches (Only affects some of the portions of your website)
Here are the most common manual actions you should know:
Hacked websites
Spam generated by the user
Freehost spam
Structured markup spam
Unnatural links to your site (This is very critical as this is the mistake made by many users)
Unnatural links from your site (Very important)
Pure spam
Keyword stuffing etc.
Can A Website Get A Penalty Without Notification In The Google Search Console?
Many users may feel due to some glitch and errors, there are filters or manual actions taken by Google. But, that's not true as it is doubtful that you don't get a notification. If there will be an action, you will be able to see it in the search console as well as your website.
Although there were some rare cases too. Google was suppressing the sites, but the users didn't know about it. It is mainly due to the quality problems, and for that, every user should read Google's quality rating guidelines.
What Is The Reason For Penalties Today?
Yes, many users are suffering from penalties today, and that is due to a lot of optimization. It is mainly because you are buying links on a massive level.
Another penalty is known as the thin content penalty, which means that the users are just trying to use the content for SEO. Google loves quality and user-friendly content, which we need to understand.
What About Negative SEO
Using unnatural links and causing negative SEO is something that may sound like a reason for manual action, but it is rare. But it's essential that if you see a decrease in your traffic and ranking, that means Google is suppressing you.
Are There Any Lifetime Penalties?
Well, no, there are no such lifetime penalties. But the experts say that if your website has a lot of unnatural links and other reasons because of which Google can take manual action, clear it.
Some websites are old, and if they are breaking the laws for a long time, it seems running away from it would be a great idea or reposting unique content again.
How To Check If Your Site Is Filtered Or Penalized?
First, check your GSC and see whether you have got a notification or not.
Then, make sure that your Google Analytics tracking code is working correctly.
Now, if you see that there is any drop in your rank, confirm it.
Check the organic traffic and see if there is a drop in it.
See what has stopped running the PPC ads.
If you see these factors, then there is a chance your website has got a filter or penalty.
Take Actions For Your Website:
As we see that most of the cases today of websites for manual actions are because of unnatural links. So, you need to show Google the evidence that you are working on the links and following the standards of Google. If you use Google's disavow tool and remove the backlinks without any of your attempts may even cause rejection.
Google Panda And Penguin Algorithms
What is Google Panda?
Panda was launched by Google in February 2011, as an update in its search results ranking algorithm. The primary aim of the change was just to keep those sites with low content and low quality from high ranking results and give those sites with quality their due.
After the release of Panda, the rankings of many websites were affected.Google is consistently updating their algorithm. This has made many sites spend huge amounts for advertising in order to keep their ranking on the first page. Those websites that have low quality content experienced a huge drop in the rankings.
How Google Panda Works
Scan Websites: Panda scans the content of many websites on the internet. The main purpose of its scanning is to look for relevant keywords. According to the scanned keywords, it categorizes the websites so that they can be displayed in relevant search results.
Index Web Pages: The next stage after scanning the websites, Panda indexes the websites based on their quality of content. It will index the site on a regular basis if the website content is unique and error free.
Check Links: After index, Panda checks the links given in the website and follows the links to make sure that they have relevant information to the website.  Another thing is that it checks if the linked websites are active or not. If it finds that the links are in good status and contain relevant information, it helps the site in getting indexed more often by the software.
Measure Popularity: The software also measures the popularity of the website by checking social media websites to ensure if it has been featured there.
What is Google Penguin?
Google Penguin is another algorithm launched by the company.  The primary aim of the software was to penalize and reduce the rankings of websites that violate Google's webmaster guidelines set by Google.
How Google Penguin Works
The software works by penalizing websites that indulge in banned practices.
Black Hat SEO Examples
Duplicating content
Keyword stuffing
Cloaking
Link Farms
Google Penguin has changed search engine optimization.
White Hat Vs Black Hat Seo
White Hat SEO is the usage of SEO techniques, strategies and tactics that focus on a human audience opposed to search engines and completely follows search engines rules and policies.
Black Hat SEO refers to unethical techniques used to get sites increased exposure in search engines.
Some Common Black Hat SEO Techniques Are:
Keywords Stuffing
Hidden Text
Doorway Pages
In short, White Hat SEO strategy as opposed to a Black Hat strategy would be back link generation (White Hat SEO) while opposed to link farms (Black Hat SEO)
Conclusion:
As you see, this guide is all about what is google penalties, filters, and how you can be safe from them. In simple words, just use original and quality content and avoid keyword stuffing and unnatural backlinks. You are safe then, and if you still need to make your website perfect, you can check out the Google quality guidelines.
But if you still need any help, you can always look out for some professional help. Some experts do a website audit externally and make sure you stay safe from Google penalties and filters.
Kevin James Curran is a digital marketing consultant who specializes in SEO, targeted traffic and website conversions. Founder and CEO of NewReputation.