Today's social networks have become increasingly decentralized voices. People are more interested in taking the initiative to pay attention and trust to some people, especially in vertical fields. This has given birth to a new marketing method-influenced marketing.
Alibaba released the first "Internet Celebrity Internet Access Impact List" this year. And 7 out of 10 internet celebrities have fans that spend more than 50% of their time. We have seen that today, the popularity of active search for first-line internet celebrities are growing. Also, the popularity of transactions in related stores, even the loyalty of fans and loyalty to purchases is not under that of popular stars.
Internet celebrities and big influencers are popular. But how can brands motivate them to do marketing? This article will take you into the system of "Influence Marketing" in 10 minutes.
What is Influencer Marketing?
In today's social networks, the right to speak is spreading. People are more interested in taking the initiative to pay attention and trust to some people, especially in vertical fields. This has given birth to a new marketing method.
Influencer Marketing: Different from direct-to-consumer advertising. Brands use specific influencers to deliver personalized information to the brand.
The influencers here refer not only to people with large traffic but also celebrities who can really influence others to take action. Such as big V, Internet celebrities, Real celebrities, grassroots large numbers. Also, vertical trumpets, industry experts, and even your Loyal users, your employees.
What are the Common Influencer Marketing Activities?
There are four main categories:
The first category: invite influencers to share product experience, evaluation, and other content.
For example, new product trials in the beauty industry.
Type 2: Invite influencers to endorse
For example, New Balance and Jaeger-LeCoultre invited Papi sauce as an endorsement.
The third category: Invite influencers to participate in important events
For example, Apple's 10th-anniversary conference invited WeChat L to participate. Zhihu Salt Club invited the big V to participate and awarded awards.
The fourth category: Invite influencers to jointly launch welfare activities to motivate users
For example, DW watches present new products to a large number of Internet celebrities. They sometimes provide personal exclusive discount codes ranging from 5% to 20%. Inspiring them to create high-quality recommended content. For a time, bloggers who knew or didn't know we're recommending DW watches, setting off the DW trend. And their sales rose from 1 million to 220 million US dollars within five years.
Invariably, the influencer's fans can pay attention to the brand while following the influencer. While liking the influencer, they also like the brand recommended by the influencer.
In foreign countries, influencer marketing is a topic of great concern. The number of Google influencer marketing has increased exponentially. According to a report by Mediakix, advertisers have invested more than 10 billion in influencer marketing on Instagram each year.
Why is influencer marketing popular?
In fact, as early as 70 years ago, some people in the industry predicted that influencer marketing would become popular one day.
In the book "The People's Choice", the author first proposed the concept of "influencer marketing". Behind this there is a universal principle:
"Consumers actually trust the opinions of their friends and family members more than the ideas of brands and political tycoons."
They even proposed a communication path that can effectively persuade the public. The two-step Flow of Communication (two-level communication theory). That is first marketing to influencers, and then inspiring influencers to market to the public. (The Two-Step Flow entailed first marketing to influencers. And then incentivizing influencers to market to the wider public.)
But these days, social media has given people a more free speech and communication environment. Also, more vertical segmentation coverage and the potential of influencer marketing has been gradually tapped.
Because the factors that affect people's purchasing decisions have not changed.
Behind the fashion, there are always key people who can efficiently spread information within a certain range.
——The key character rule of "Tipping Point"
When people make decisions, consciously or unconsciously, they are always influenced by others:
When judging what is correct, we act on the opinions of others (the principle of social proof).
Most of us are always easier to agree to requests from people we know and love. (Preference principle)
–"Influence"
In the past, this key person was a door-to-door salesman, a TV shopping "expert", an authority figure in the field, and an entertainment star.
Today, on social networks, everyone is a communication node, and the right to speak is increasingly dispersed. People are willing to take the initiative to pay attention to and believe in influencers, especially those in vertical fields.
The official Twitter report also reveals this fact. Nearly half of people will read the advice of influencers on social platforms before shopping. And 1 out of 5 people who have seen an influencer's post will be mobilized and share their own experience! And nearly 40% of people reported that they had jumped directly to place orders through tweets of internet celebrities.
How to take the first step in influencer marketing?
You may ask,
If I want to do influencer marketing, which type of influencer marketing campaign is right for my brand?
How can I find the right influencers and negotiate with them?
How do I measure whether influencer marketing is useful for me?
The following 4 lines can help you solve the mystery and create an influencer marketing campaign that uses your advantages in place:
Step-1 Develop activity goals and strategies
Influencer marketing is inseparable from content marketing and social marketing. Your influencer marketing activities should be consistent with the brand's higher-level brand strategy. And it should be logical with a content marketing strategy. Before starting, clarify:
(1) Target audience: The popular columns and audiences of each platform are different. In what column is your TA active on each platform? What hashtags are you following?
(2) Activity goals and KPIs: Is it brand communication or motivates users to act? Is it to promote new products or to establish industry authority? Is it to increase downloads/registrations or to stimulate purchases? Is it new or retained? A clear direction will greatly facilitate the next channel selection.
(3) Check social media/channels: Each platform and each large has its own advantages and disadvantages. It helps in achieving different market goals. For example, on Facebook, the conversion is relatively difficult to achieve, but it is more suitable than Whatsapp and WeChat. For establishing industry authority and enhancing brand reputation it can be measured. Another example is the social platforms in vertical fields. For example, Instagram and Twitter, which are more suitable for promoting sales conversion?
(4) Budget allocation: How much can you invest based on customer lifetime value and influencer audience coverage?
Step-2 Choose influencers
We have mentioned earlier, the influencers we are looking for are the celebrities who can really influence others to take action. As big Vs, internet celebrities, celebrities, industry experts, and even your loyal users and your employees.
The celebrities on social platforms, who is suitable for your brand activities?
You can follow the 3R rule proposed by Hoot suite. It is a foreign social media management platform. It can help you judge that an influencer suitable for a brand usually meets three dimensions: Relevance, Reach, and Resonance.
Relevance: The field of the celebrity must match the hobby of the brand audience. The leader in the circle of food lovers, although his fans are far fewer than others, when he recommends kitchenware brands, the conversion rate may be higher than others.
Reach audience coverage: the more fans, the more audience the brand will influence through this celebrity.
Resonance: To what extent can a celebrity resonate with the audience? It can be considered through daily interaction heat, content re-spread heat, and even past performance of cooperation with brands.
How to find them? 
Candidates can be collected from two aspects:
(1) Start with search popularity. Learn about the search popularity of each large-scale account from third-party platforms. Such as the new list, or directly search topics within the platform and observe the large-scale situation.
(2) Start with transformation ability. If you can consult related agents (such as MCN service agencies) or e-commerce platforms, you can often get a list of the conversion rates of Internet celebrities.
Then you can contact the influencers to clarify specific cooperation items.
Step-3 Cooperate
Some foreign brand owners call Influencer Marketing (Influencer Marketing) as Influencer Marketing Sponsorship. They believe that high-value activities will enable influencers and brands to achieve a win-win situation in marketing.
Influencers know their fans better than others, and know what kind of benefits, content, and style is more popular with fans. Rather than providing content for the big V to publish, a brand should provide a theme and let influencers plan activities and create content with you.
Or it can be more lightweight and provide exclusive benefits to celebrities. Such as sending out customized products, inviting to participate in behind-the-scenes experiences, exclusive events, and so on. So that they can have more conversations they can share.
Pay attention to three misunderstandings and try to avoid the following taboos:
(1) Ask influencers to write a "public relations draft." Remember the rigid brand placement. At station B, many bloggers' video barrage will tell us that the sharp-turning ads at the end often arouse negative emotions among consumers. And it even turns them from fans to passersby. So, what kind of content is more sincere?
(2) Do not pay attention to issues such as content copyright and portrait rights. Regret it when the problem arises.
(3) Good content is posted only once. May wish to make full use of influential good content. Such as quoting the recommendations of internet celebrities in other publicity. So that good content continues to play its value.
Step-4 Track the effect of the activity
There are many index models, data burying points, and monitoring tools. It can help brands track data and clarify the effects of activities. Let's take a look, how is the user's purchase decision stage reflected in the data?
There is a voice in foreign countries that measures the success of influencer marketing. Interaction indicators will be more critical than reading.
Reading volume can reflect the coverage of the audience. But it fails to tell you the real consumer response to the content. This is also the reason why the platform is popular in recent years. The real and effective comments of fans can better explain the value of influencers to the brand.
Of course, digging into activity data can even gain deeper insights. For example, which influencers who cooperate will bring better results? What content tags are more popular? Which social platform is more conducive to similar activities? …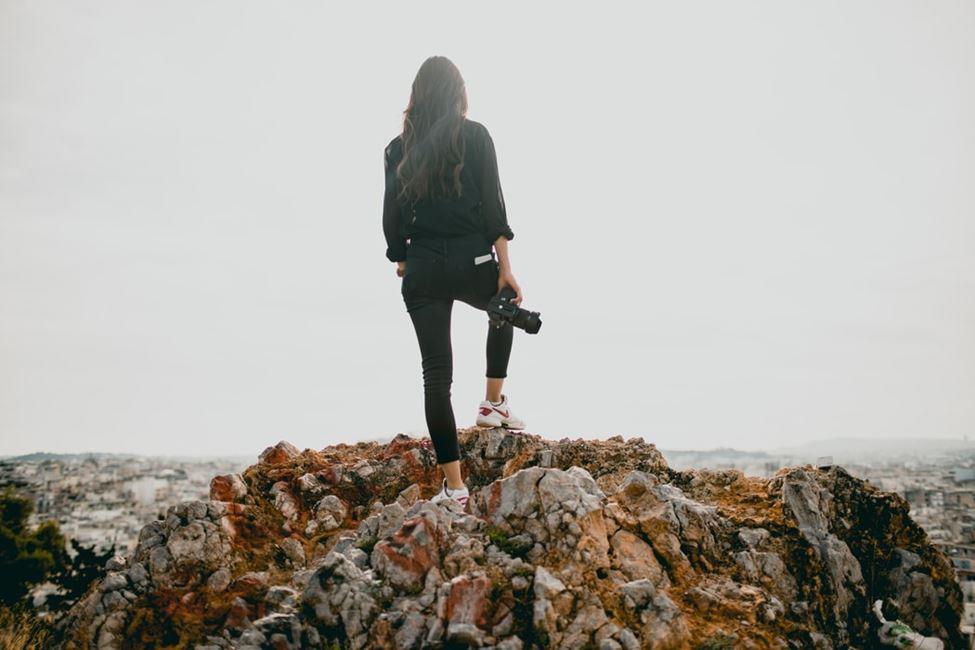 So, Influencer Marketing Taking responsibility and control?
From the previous year's follow-up, we can say influencer marketing is so effective. It proves the tricky marketing result in the previous year and appearing with a big form in 2023.
In this present year, more than 86% of companies are based on UK/USA trust influencers. Because of the perfect and organic form of marketing results. All these companies are spending time on this marketing strategy. It is confirmed that the grown company spends more than 83% of their marketing time on this marketing sector. And influencers are becoming their standard partner day by day. This 2023 can be the resolution of influencer marketing plans. Because they care about taking control and responsibility for the market.
Brands give influencers the creative control they need to succeed
Influencers have to maintain balance over the marketing field. The balance between creativity and responsibility is now a big challenge for them.
Most marketers check that influencers always work with a priority base form. Thus the marketing form and strong product follow-ups can be developed through them. It can be valued by marketers who want to protect their brand value through influencers. More than 22% of marketers want to expand the influencer's post for their brand visuals. And it is growing day by day in the marketing company plans.
The desire of marketers to manage influencer marketing content can come from any good place. But it can hinder the effectiveness of the post. After all, influencers can engage with their audience. They can provide them with the most realistic content that resonates the most.
Giving influential people more control to fully explore their creativity is also a conceivable issue. The brand is defined in a style that fits their profile. Also, the audience reinforces the authenticity of the collaboration.
This is something that can be established briefly for effective marketing promotion.
If brands don't write too much in countless styles with shorthand and childhood creativity, they can maximize the impact of the promotion.
Basically, it needs to be better reviewed across brands and influencers can be brave enough to decide their own content.
Understand the advantages of marketing by marketers. Clarify the four links for launching activities. And believe that the influencer marketing activities created by your brand will usher in rich returns.
Recall, which is the most effective influencer marketing campaign you have tried?
He is a professional digital marketer and blogger at Jocial for several years. He serves and contributes to a lot of brands. His managing capacity helps many marketers to develop their business and online presents.
Website: https://www.jocial.com/