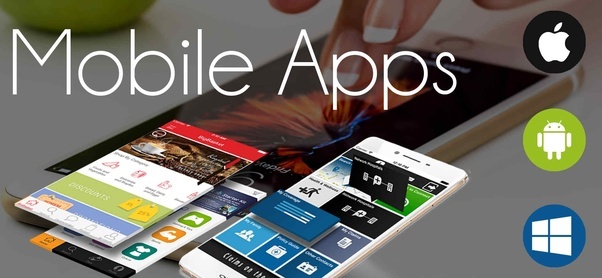 Smartphones and gadgets have crept into every house. They have become an inseparable part of our daily lives. Similarly, other gadgets have also found a place in different ratio. But, surfing and looking for solutions to daily life works is not easy. The quick online solutions can only be obtained from an app developed for the same purpose.
This is unbelievable but, true. Hence, the use of mobile and desktop apps are not going to get reduced in coming years at any cost. anyways. The app development trends have a new color to show. The app development trends might show new colors.
Recently, some technological advancements such as internet of things, artificial intelligence and use of Swift programming language has brought new dynamics into the app development trend. Not only the tech giants, but researchers and the app developers around the world are looking forward to integrating and innovate with the latest trends in technology. The more advanced apps will not only give users a heave of sigh but also grow economies and change the societies to large extent.
This blog will reveal some of the latest news on app development trend in App Developments Market of Toronto and world as well.
Future App Development Trends
Accelerated Mobile Pages Is Changing Web App Genre
Starting from 2017, the AMP Project by Google is rapidly changing the dynamics of Web App Genre. Besides, Google has announced that they will bring a separate search index for different gadgets. This will revolutionize the app development trend. Google AMP supported apps will be much faster and reduce the bounce rate in large number. It will also benefit publishers who have increased ad visibility and more visitors. Hence, this forward-looking technology will certainly be on the list of mobile app development trends in the approaching year.
Augmented Reality & Virtual Reality Will Be Magical
You might have heard about AR & VR If you are a tech enthusiast and little aware of modern app development trends. They have been revolutionary in the gaming and amusement industry. Haven't you heard of Games like Pokemon Go, iOnRoad, Sky Siege and myNav? They are proof of the popularity that this technology will bring.
On the other hand, VR devices like Samsung Gear VR, and Google Cardboard are gaining popularity. Though expectations show that VR will not show a rapid growth, however, AR  application development will certainly reach new heights in the near future. So, App Developers Toronto should focus on including and focusing on these technologies. Are you looking for AR or VR based app development in Toronto?
Artificial Intelligence Will Become Natural Intelligence
The artificial intelligence has created much noise in the technology market since its inception. The more awareness and knowledge combined with proper research will be a great asset in app development trends in the coming future. The increase in the use of artificial intelligence will become a natural way of living just as mobiles have. The advanced analytics will see an increase in complex systems along with cognitive interfaces and machine learning. It will provide business users access to powerful insights of their business reach. This is a technology that will bring results, never seen before available to them. These advantages, have started acquiring startups who are adept in Artificial Intelligence. The researches show that app trends have already seen some amazing AI apps such as Prisma, Siri & Google Now. People should get ready to bring much more in coming years.
Cloud Storage will Drive the Apps
From customers to the tech professionals, everyone has heard about the cloud technology. The more options in the web world for the cloud storage and cloud uploading is impacting our collective lives. Today, cloud computing has finally found it's placed with app development world. Now, users will see an increase in powerful apps which directly transfer data from the cloud. They also take minimum space in your internal memory. You might have heard about Google Drive, Dropbox, and OneDrive which are just the tip of the iceberg. Globally, cloud apps will drive 90% of the total data traffic in the future. Moreover, cloud traffic will be 11-fold with compound annual growth rate (CAGR) of 60%. So, App Developers in Toronto should make them more innovative with this trend. This trend clearly indicates that the app development trends related to the cloud are going to stay for long.
Micro-apps and Enterprise will Be Soul of Enterprises
The first goal of an enterprise application is, to help the businesses reconstitute. It also streamlines and manages crucial business processes on the go. Moreover, micro-app aims to answer very targeted operations. It also takes less load. However, both micro-app and enterprise, successfully carry out their endeavors. They are expected to continue further.
Now, the question is which one to choose between these two. An example of enterprise apps can be the Evernote. This app helps the teams at businesses collaborate on the work through their gadgets.  On the other hand, n example of micro-apps could be the Facebook messenger. They concentrate on only one task.
The coming future will find more hand in business execution. The enterprise apps will be more advantageous. So, Mobile App developers in Toronto should increase their investment in learning such technology. Moreover, micro-apps with features like lightweight, targeted, HTML & ad-hoc based, will rise further.
Security will be the Prime Concern
As the technology is increasing, concerns for security form any online threat are also increasing. If your app doesn't pass the basic security tests, it is of no use for businesses or people. So, App Developers Toronto should focus on providing the right security through their app development.
Research also shows that apps can access external storage and most apps include logging methods. Some top security concerns will make app developers to explore more for filling security gaps. Stealing online data will be a further threat. An App should be sensitive and confidential.
Portability of Devices will Ease the Access
The data show that the market for wearable devices is going to experience a composite annual growth rate. We saw some amazing wearable devices in the last years. Some examples could be -Apple Watch Series, Google Daydream View, Pebble, and Xiaomi Mi Band. The coming future will see the rise of devices which can be worn. So, the wearable-technology will show that it's way beyond getting restricted. Want to build your mobile app? Hire Android developers
Internet of Things Will Be Much Bigger
Internet of things has been heard in every space. The fast adoption of cloud-based apps brings us to one of the latest mobile app development trends. This has piqued the interest of App Developers Toronto – in the Internet of Things. More app monetization models are showing an increase in app profitability. The analysts predict that IoT will grow from 157.05$ billion in 2016 to 661.74$ billion by 2021. This compound annual growth rate will directly impact the app development trends as IoT devices are majorly controlled by electronic gadgets such as mobiles, and laptops. Therefore IoT is definitely going to stay in the coming future as a major trend.
Real-Time Access Will Be More in Demand
Integrated location-based service applications will get more popularity. Examples could be like Apple's iBeacons and Google Beacon. Now, the Wi-Fi usage will no longer be limited to hotels, restaurants, and retail outlets. The wide reach of WiFi support will enhance the usage of applications with Wi-Fi support. It is going to rise beyond these traditional requirements. This trend will help people with relevant location-based information. This advanced technology will give a major scope to personalized app marketing.  and expected to rise in 2018 considering one of the major mobile app trends. So, App Developers Toronto should keep these trends go trendy in their own works. The more adoption of this trend will be the deciding factor for the web-based services and their business growth.
Swift Will Be The Ruling Language of Human
Swift is the next-gen programming language for iOS App Development. App Developers Toronto confirms that it is going to get much attention in the near future. Hence, the incorporation of such an exclusive technology should be in your app development services. Although, Swift isn't going to replace other technological advancements. Yet, it will gain a lot of attention in the coming future. The release of Swift2 has offered more space for innovation. This new programming language offers a host of new, developer-friendly features. Since you have come to know that this new programming language is certainly to stay, you can look forward to bring it more and more inclusion of this technology in app development.
The points included here will bring more user-friendly, speedy and real-time based applications in the coming future. Hence, the App Developers Toronto who will integrate these changes in their web development services will be much forward to their business peers.
I'm Krunal Vyas, IT consultant at iQlance Solutions Pvt. Ltd, is one of the leading Website and Mobile Apps Development Company Based in Toronto & New York, I have helped more than 200+ clients to bring idea in to reality. I have attended many tech conferences as a company representative and frequently blogs about the search engine updates, technology roll-outs, sales & marketing tactics, etc. for more details visit our website : https://www.iqlance.com/ and Email us on : [email protected]